INSIDE : Learn how to create a simple Evergreen Hanging Hoop using an embroidery hoop, pinecones, pine branch and baker's twine!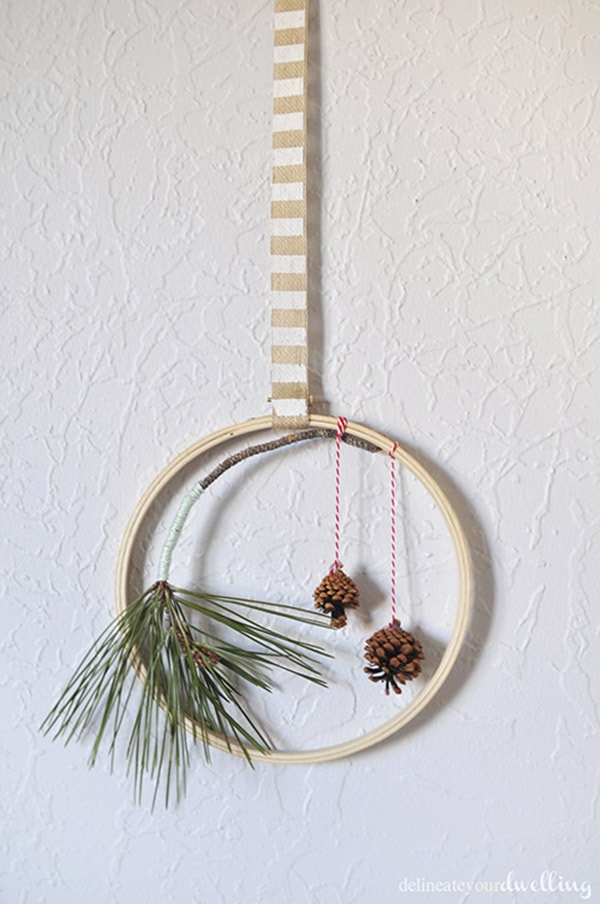 This post may contain affiliate links. See my full disclosure.
Happy, theFriday before Christmas, friends! I sat at our dining room table eating lunch with my kiddos yesterday. I looked up at my pin wheel wall and realized one of my favorite DIYS had yet to be shared. So before I take a little holiday break, I am excited to be sharing my Evergreen Hanging Hoop with you all.
Last week I shared my other embroidery hoop project, Embroidery Hoop Christmas Decor. Today I am sharing it's counter part, a little less dainty and a little more rustic mod.
What supplies do I need to make an Evergreen Hanging Hoop?
Baker's Twine
6″ Diameter Embroidery Hoop
Pine Cones
Scissors
Small Evergreen Branch
Hot Glue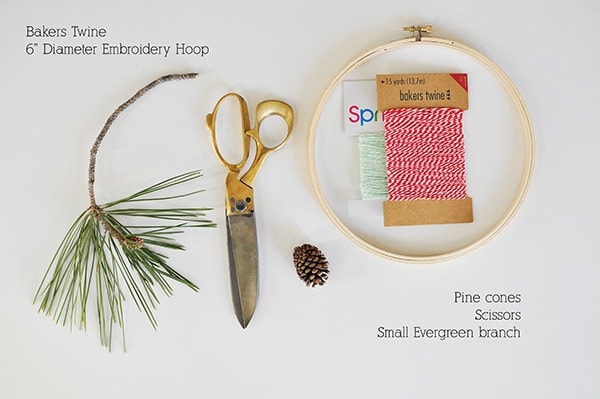 How do I make an Evergreen Hanging Hoop for the Holidays?
I went in the front yard and cut a small curved branch from our pine tree. Next, I wrapped about a third of the branch with mint baker's twine and added a dot of glue to secure.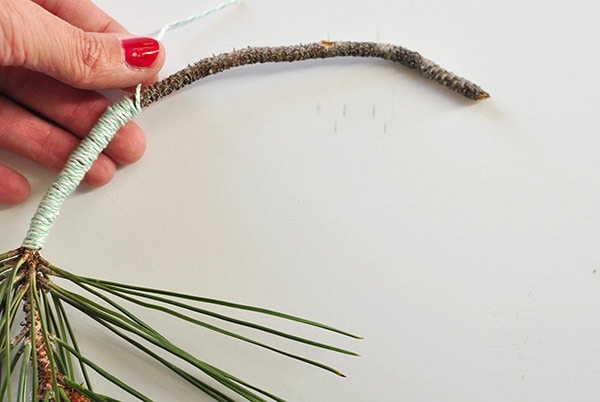 Using a hot glue gun, I secured the branch to the embroidery hoop. If your branch is heavy, you might need to wrap a small section with twine, but mine held just fine.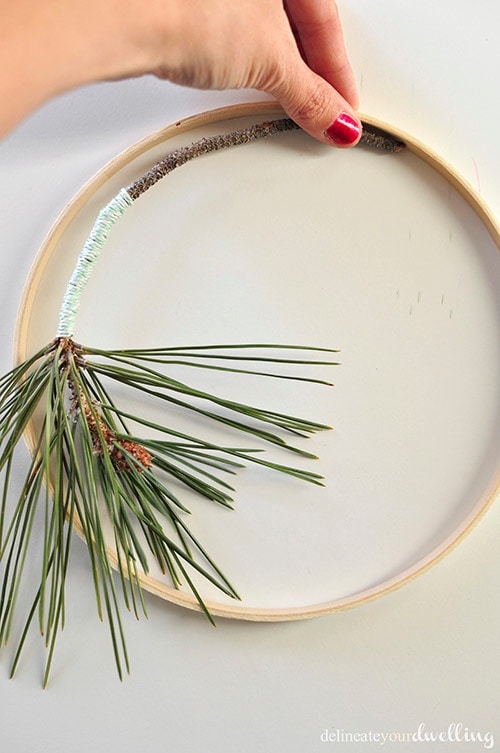 I added a few pinecones to the hoop, as well.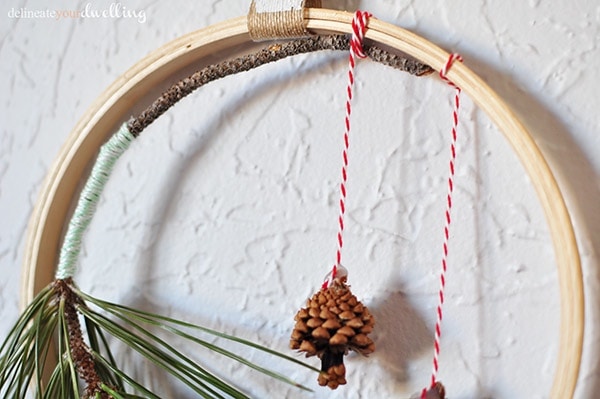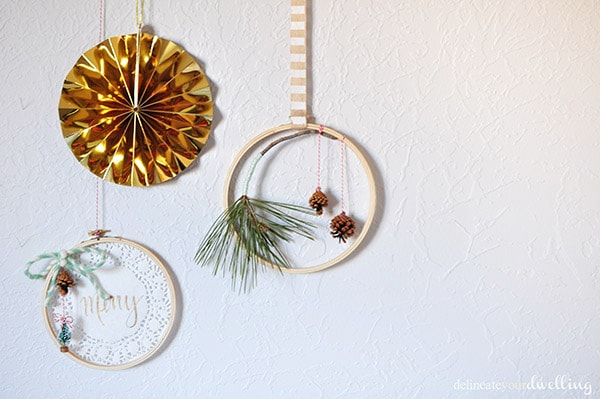 I love the simple rustic feel this embroidery hoop has. I've since added it to my pin wheel wall which you can see in my Merry Christmas Home Tour.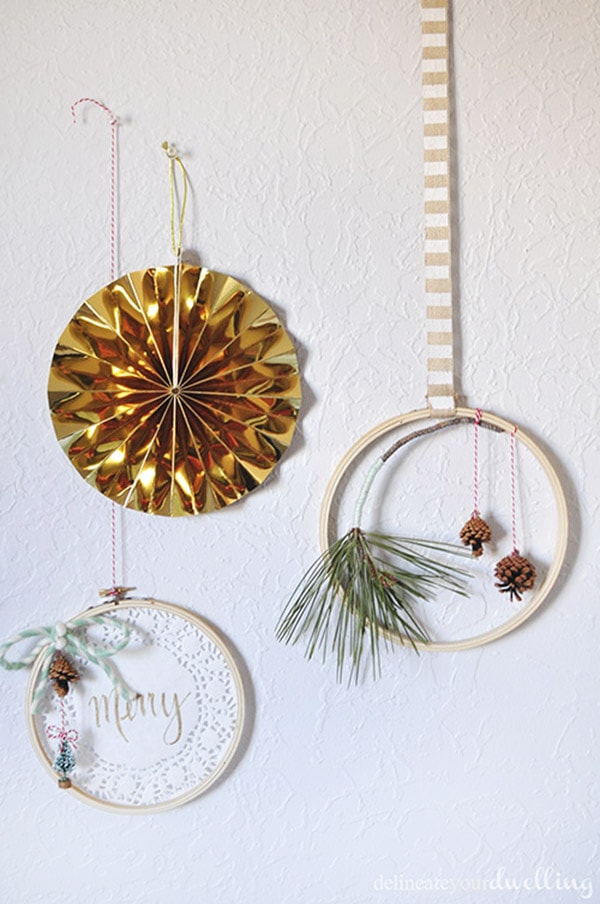 I have a few posts scheduled to go live next week, but today is my official last day until the new year. Thank you more than you know for a wonderful blogger year! Merry Christmas, Happy Holidays and have a great New Year!!
You should definitely check out my DIY Felt Tree Wall Hanging.