Modern Embroidery Painting
INSIDE : Learn how to create fun Modern Embroidery Painting to hang in your home. Add texture and embellishments to the hoops for a cool look to any painting.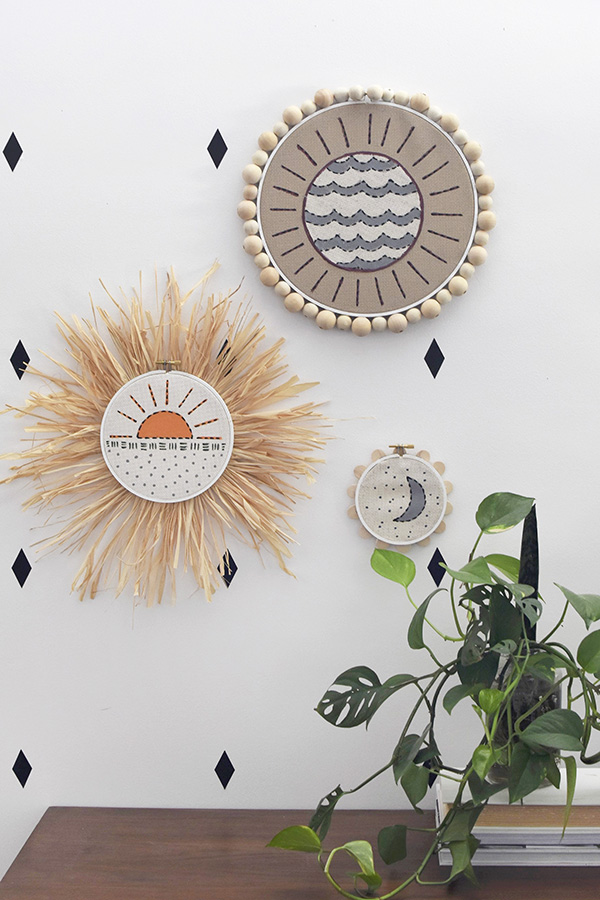 This post may contain affiliate links. See full disclosure here.
I have such an appreciation for gorgeous embroidery work! The only problem is I have no idea how to do any of the stitches… and probably don't have the patience to learn. When I saw the gorgeous Soft Fabric Paint colors Wilderness Nature from Tulip, I knew they were the perfect medium to create my own twist on an embroidery project.
What supplies do I need to paint an embroidery piece?
Embroidery Cloth
Tulip Slick Dimensional Fabric Paint
Wilderness Nature Fabric Paints from Tulip
Tulip
Embroidery Hoops
Paint Brushes
Pencil
Optional : Raffia, Wooden Beads, wide Popsicle Sticks + hot glue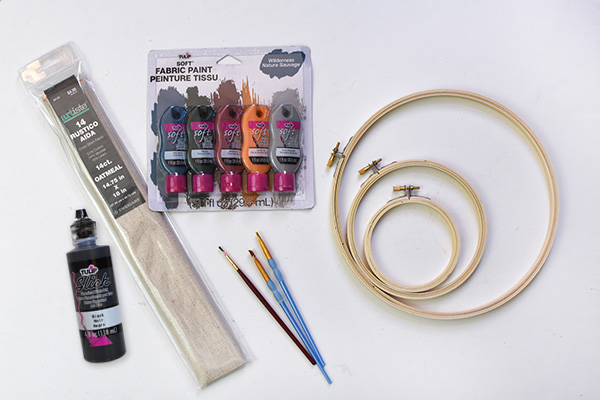 How to paint Modern Embroidery Patterns?
I began by lightly tracing my embroidery hoops on the cloth to give myself the space I had available to paint.

Next, I gave the paints a shake and started! I love that these Tulip paints are ready to go right on the fabric, as often you need to add Textile medium to use paints on fabric. Not these, they are as simple as open the lid and use!
I painted a darling moon and stars for my smallest hoop.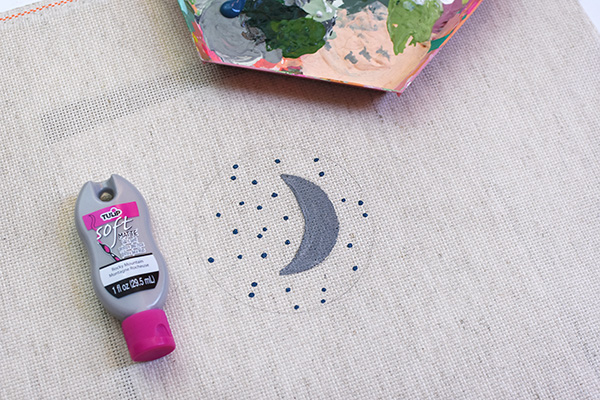 Then I painted a sunrise with a cheerful yellow that is ironically called 'Sunset Sky'. Then I added details with green and gray underneath.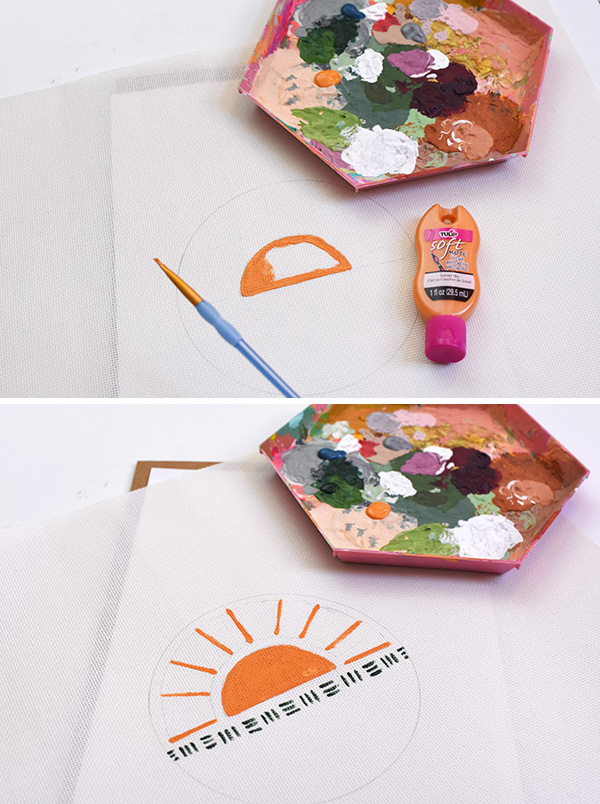 I wanted to add a little something extra to the embroidery hoops, so I cut about 8″ of raffia and tied a knot in the center.

Then I folded the raffia bundle in half and hot glued them down to the underside of my hoop.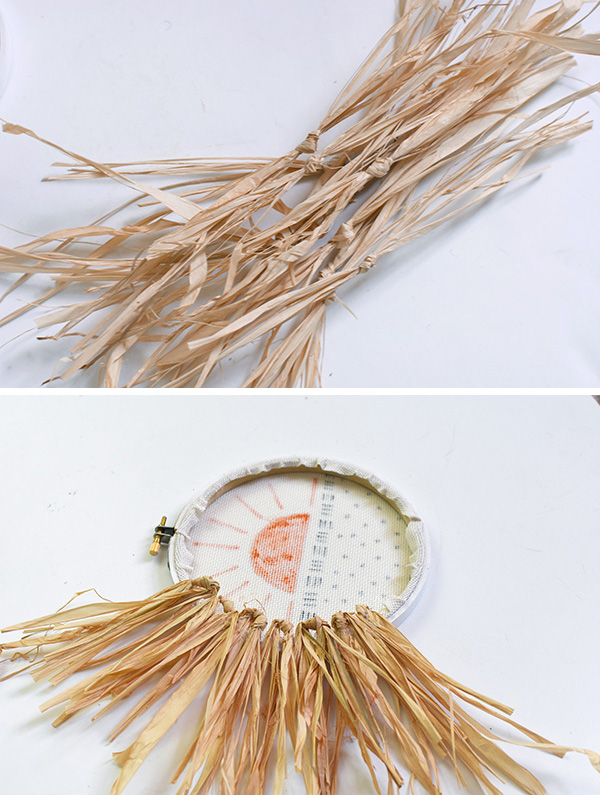 For my small moon and star, I cut the popsicle sticks down to just a few inches and glued them to the back side of the hoop.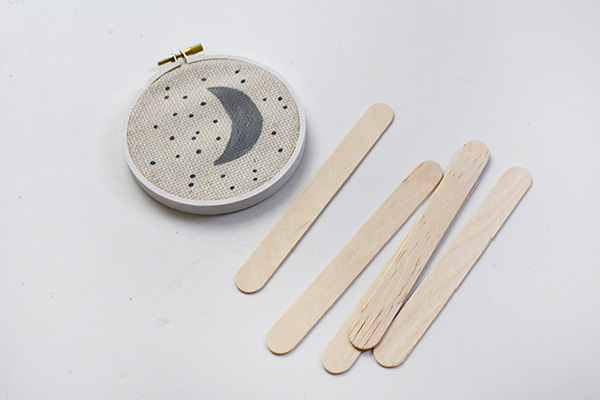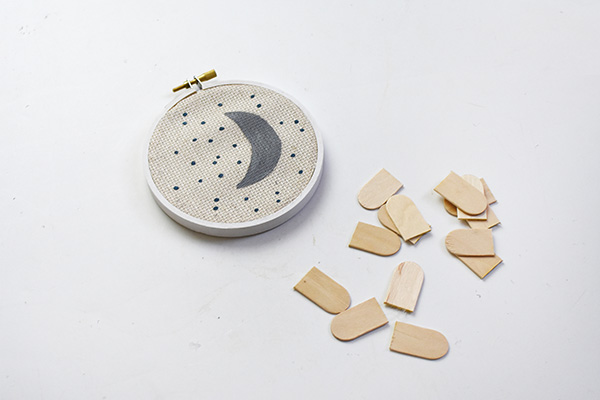 Using the Tulip Slick Dimensional Fabric Paint really gave these paintings a true embroidery feel! This paint is so cool because it has a narrow tip, so you can really create thin line work. I used a small dash pattern to mimic embroidery stitches.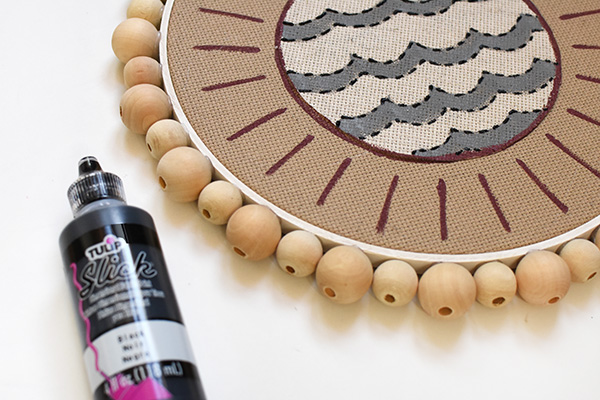 I love how this rising sun has such a bold look from the paint color and the raffia behind it.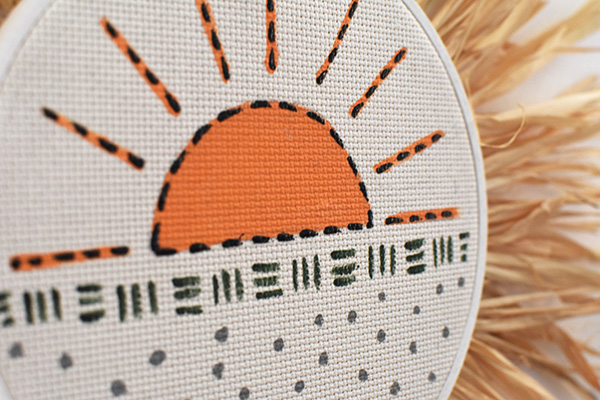 And the precious moon and stars with the added embroidery stitching is just perfection!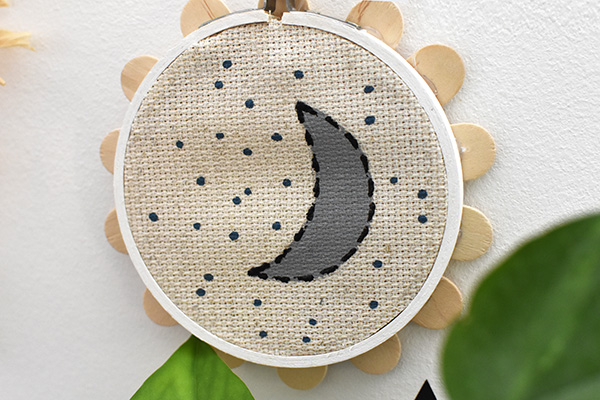 Looking for other amazing Tulip craft projects? Check out these awesome Modern Puff Paint Plant pots and gorgeous Earth toned Tie Dyed Pillows.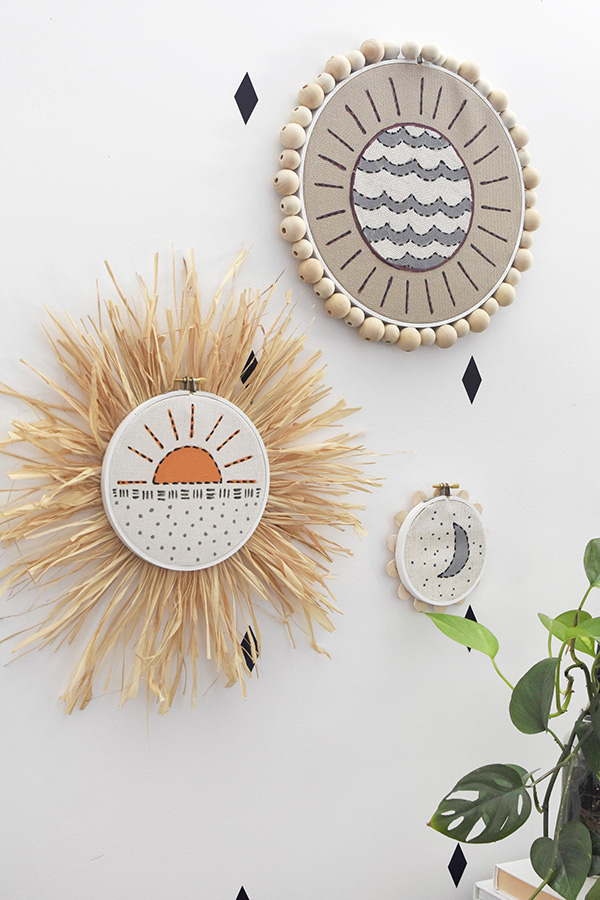 This is a sponsored post by Tulip. All opinions are 100% mine.