INSIDE : Follow along for the second week of One Room Challenge while I am painting my office a moody teal blue, BEHR NOCTURNE BLUE (HDC-CL-28).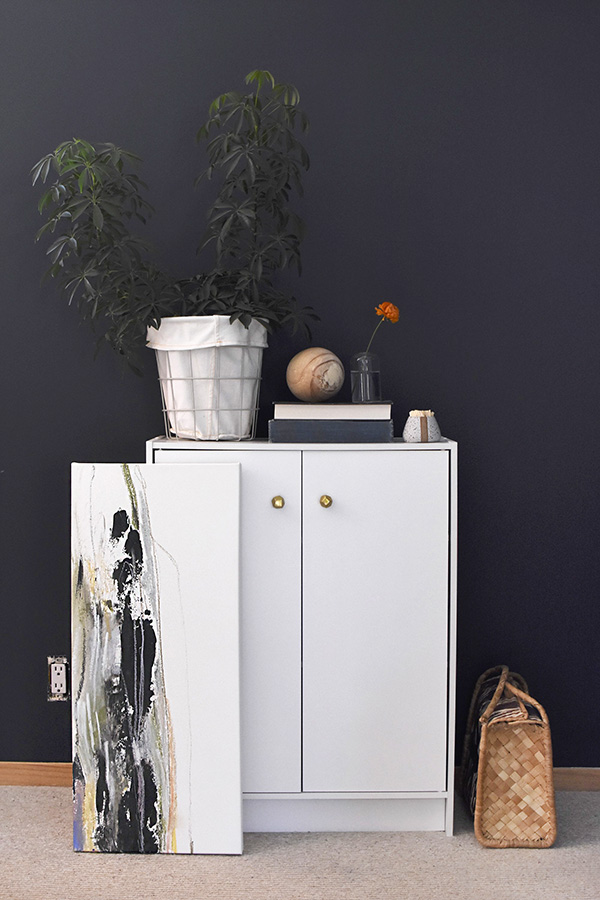 This post may contain affiliate links. See full disclosure here.
We are back for the second week of the Spring 2021 One Room Challenge where I'm a guest participant. Last week I shared my Moody Teal Office Plans.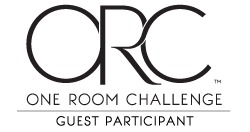 Each Thursday, I will be sharing the slow transformation of my office as a more usable and sophisticated space. The before was actually beautiful. It was hard this week to say goodbye to this gallery wall, but all good things must come to an end. This BEFORE picture was right before I took the artwork off the wall.
Week 1 Office Plan
Week 2 Painting Office Moody Blue
Week 3 Adding Removable Wallpaper to a room
Week 4 Spackle DIY Art
Week 5 Slow going week
Week 6 Woven Wooden Cabinet
Week 7 Painted Wood Slat Wall
Week 8 Moody Office Reveal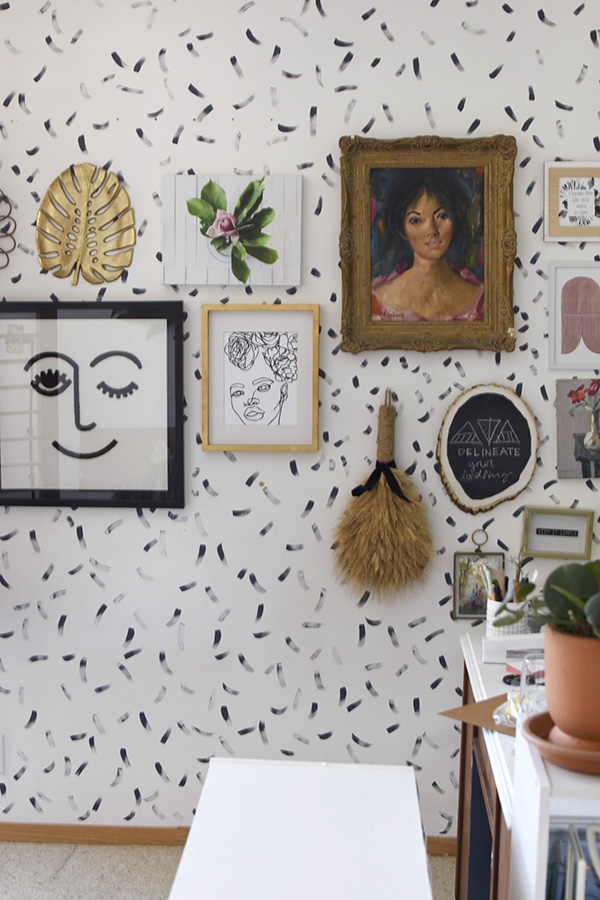 Patching holes from artwork on your walls:
I had a gallery wall in my office for the last three years and every year I seemed to move something around, so there were SO MANY holes in my wall. Thankfully the brushstroke pattern I had painted hid all the holes and I never once patched them.
This week the first item on my list was removing all the art and patching the holes. I started by removing the big wall anchors with needle nose pliers and pulling out all the other nails.
I used simple lightweight patch and paint spackle and a simple drywall putty knife. After filling the hole with spackle, use your putty knife to scrape down any excess spackle. Allow to dry per the directions.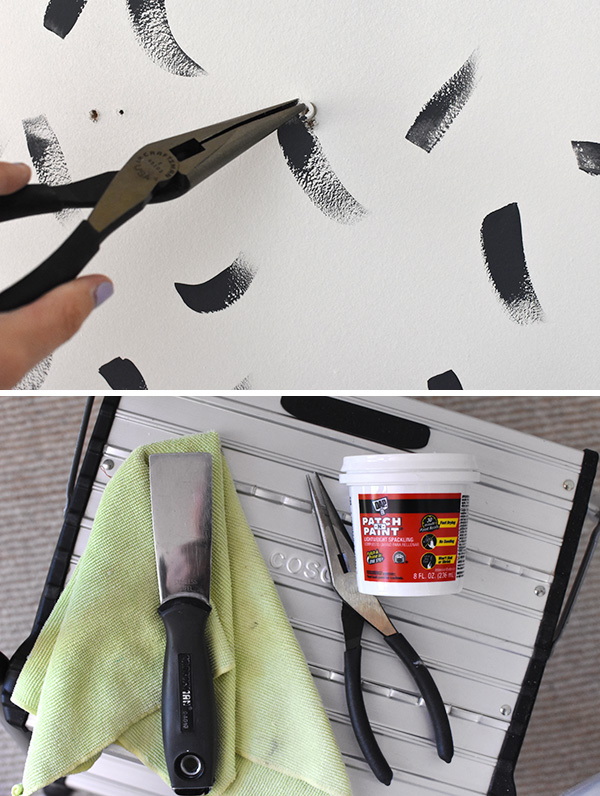 Next up was sanding the walls down. I started off using a sanding block, but after sanding down all the artwork patched holes I realized I needed to do a light sanding on alllllllllll my old brushstroke paint pattern. There was just a slight raised edge on all of them and I used my orbital sander to speed up the process.
If I hadn't sanded down the paint strokes, you would have definitely seen them through my new paint, so this was an important step that you most likely wouldn't need to worry about it.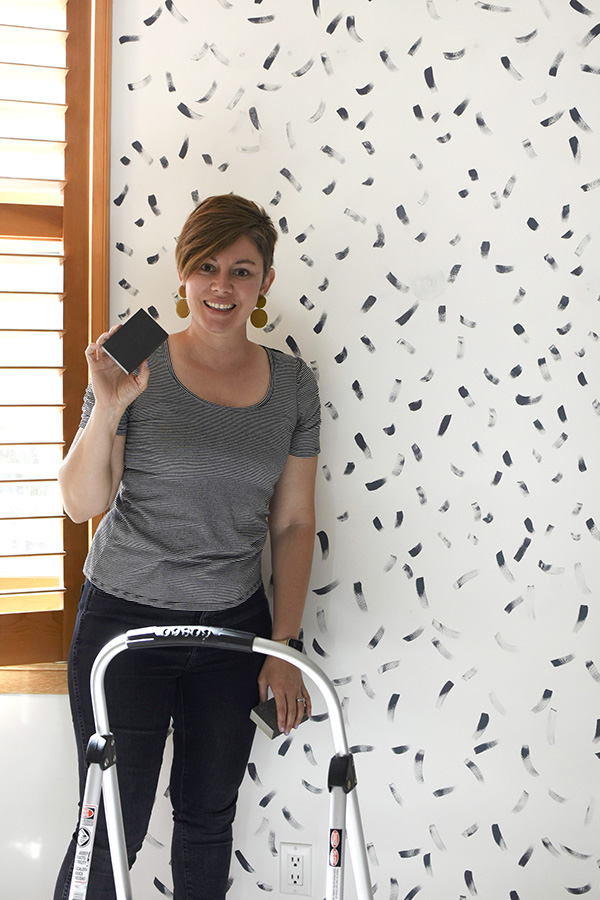 Moody Teal Blue Paint
I had wanted to use an easy Behr paint color, but I couldn't find one that perfectly matched my wallpaper so I had them color match a sample of wallpaper. I am crossing my fingers that this beautiful color will indeed match the wallpaper. It's very similar to Nocturnal Blue from Behr's Premium Paint line.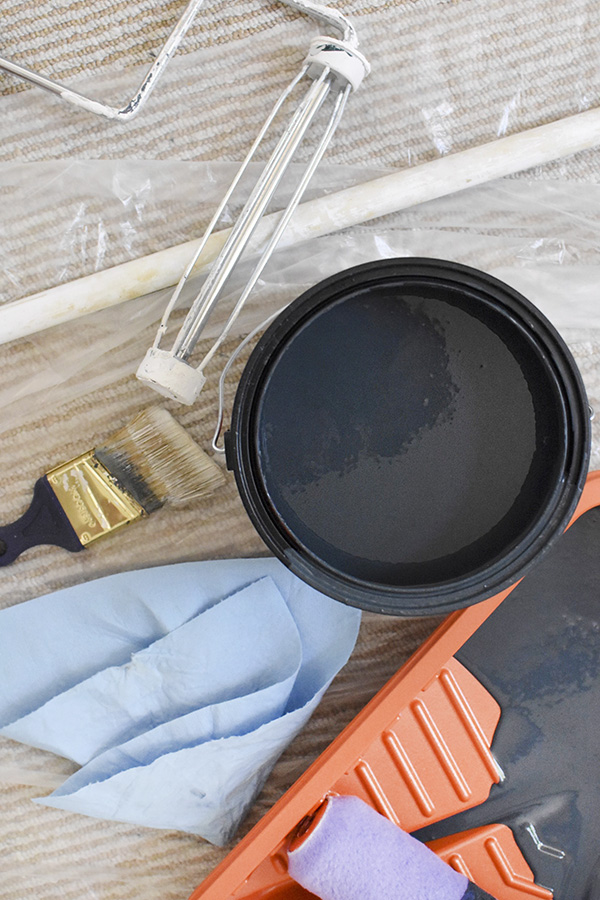 Looking for more blue color inspiration?  
Beautiful Teal Blue Paint colors for your home
Which colors go best with Teal?
Behr Nocturne Blue Paint in your Home
Behr Dragonfly Modern Board and Batten
I taped off the ceiling and trim and got to painting.
Behr Nocturne (HDC-CL-28)
Check out that gorgeous dark color, I just love it! This is not how I will be setting up the room in the final reveal, but I pulled a few items over for a pretty picture. I was so excited my Lindsay Letter's Story Landscape art piece from her new collection, Evergreen arrived today. How perfect is it going to look on the wall.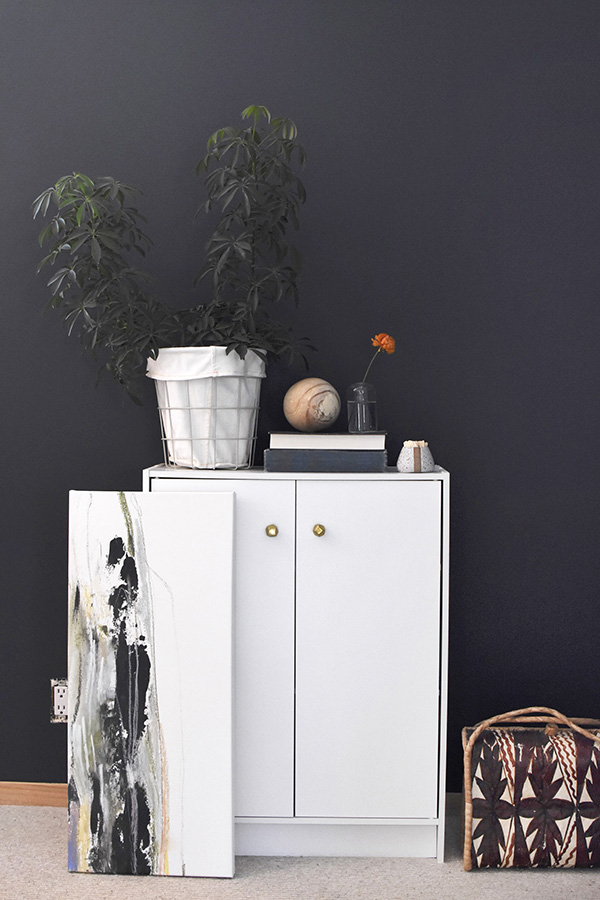 And I pulled over my wallpaper sample and it sure looks like a pretty close match to me, thank goodness. I also have to laugh because I had planned on painting the entire room AND hanging the wallpaper for this week. I got 1.5 walls painted and no wallpaper hung, ha.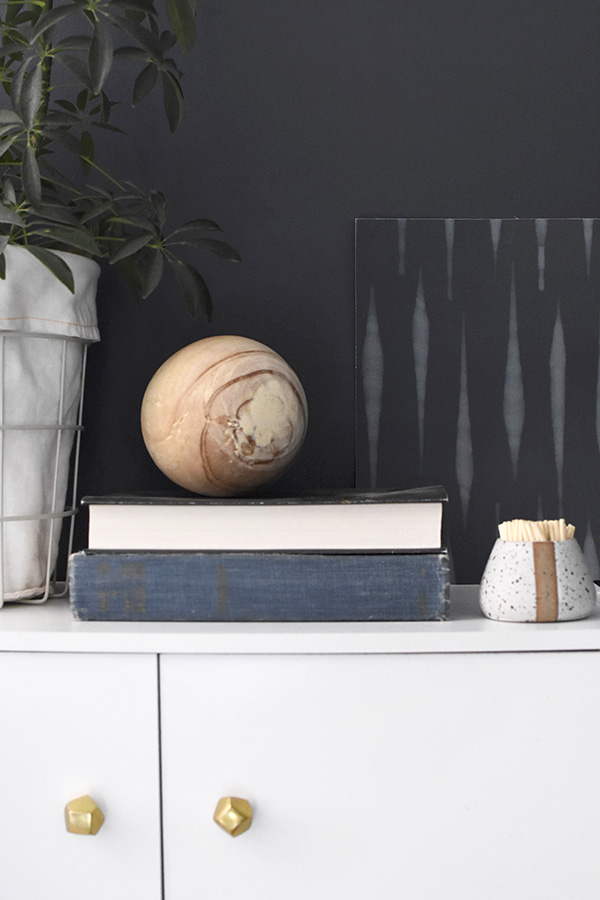 I picked an orange ranunculus from the yard for a small pop of pretty in a very masculine space so far.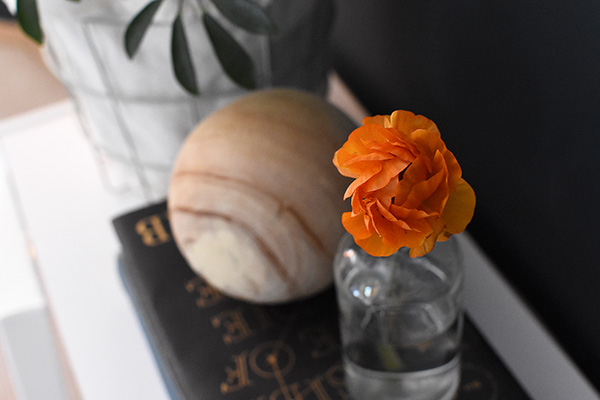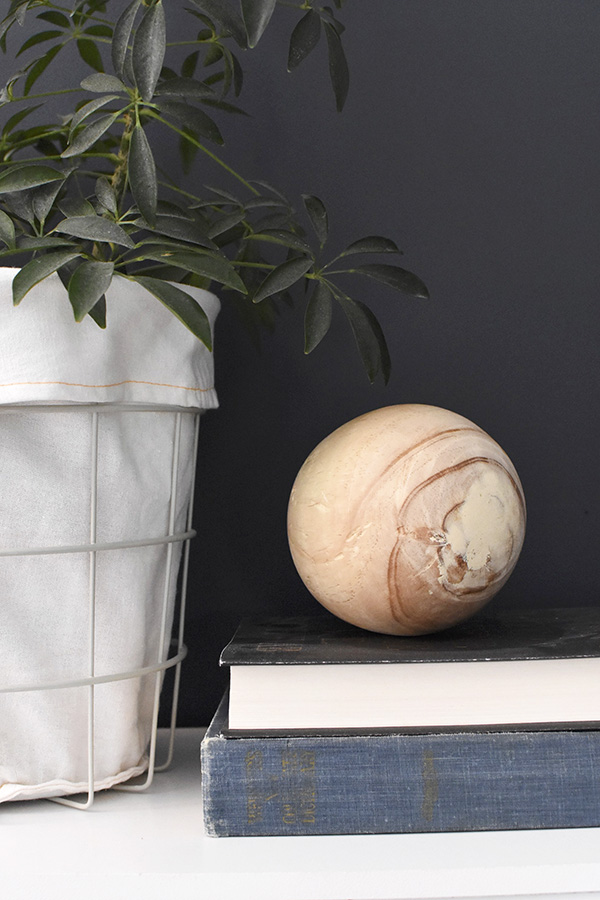 How perfect is this little match striker pottery piece. I got it from a small ceramist in North Carolina.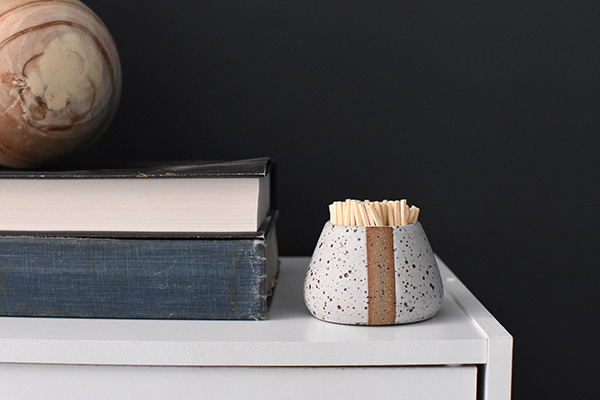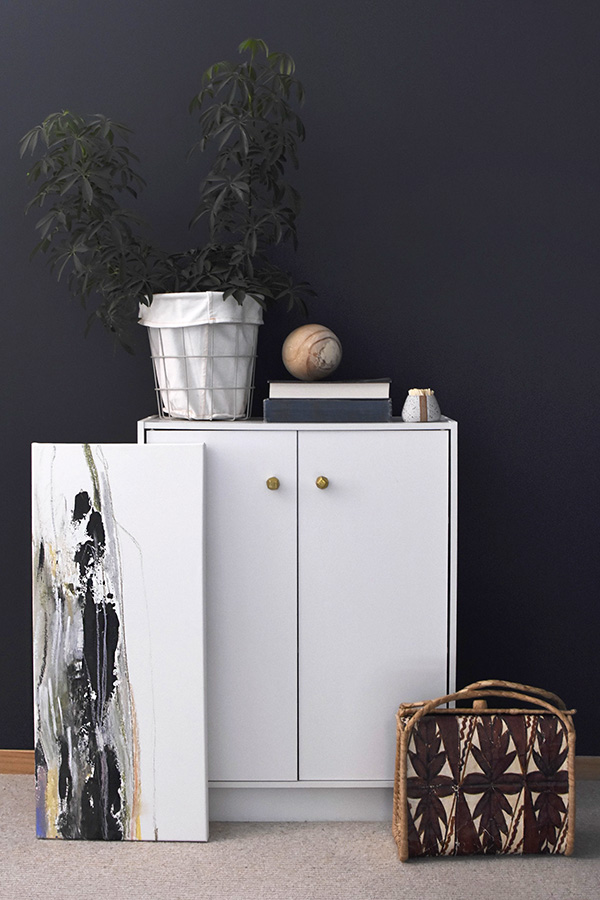 TO DO LIST over next 8 weeks –
Paint Walls (still have about 3/4 of a wall to go)
Hang Wallpaper
Paint IKEA storage lockers
DIY cabinet hack
Install new ceiling fan (maybe)
DIY art above dresser
Install Wood Slat accent wall
Style room with new rug, floor cushion, bean bag chair, desk + accessories
Phew, in the meantime, check out all the other rooms being transformed! Everybody will be posting progress each Thursday and linking up on the One Room Challenge blog right here! See you next week!
Here are a few items I have already picked up for my new office :