INSIDE : Learn how to make a stunning DIY Geode Rock Planter pot, sure to elevate a real or faux plant. Craft this gem with any color rock you prefer for a complete customized look.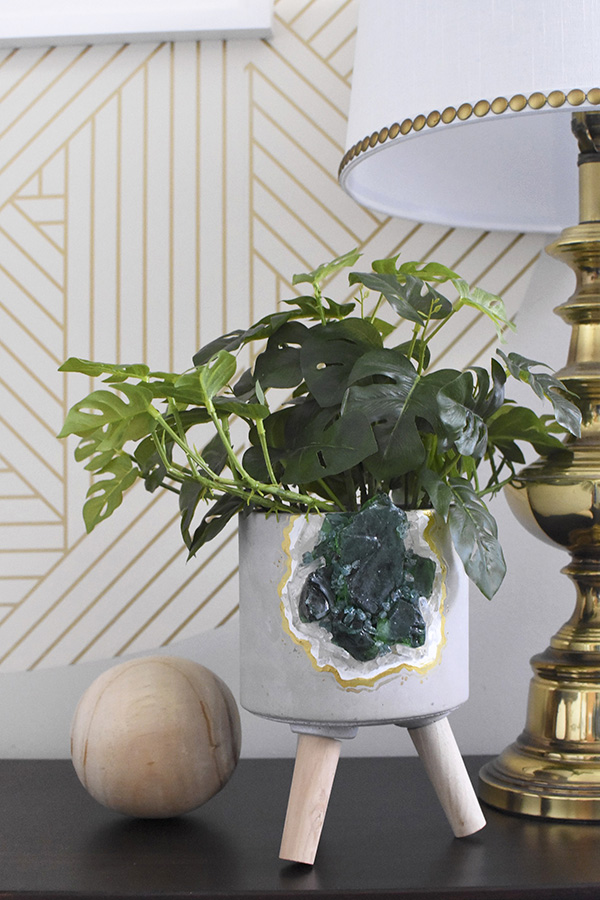 This post may contain affiliate links. See full disclosure here.
Who grew up collecting rocks or crystals in the hopes of breaking them open with a hammer and finding incredible geodes inside? Well, collect no longer because this awesome craft will check off all your shiny rock dreams!
Looking for some other creative planters?
Tal and Bert gorgeous Geode Products
And if you are looking to just buy something instead of craft one, check out the amazing Tal and Bert Geode Candles, Planters and Vessels – where they share stunning pieces where industrial concrete meets raw minerals.
What supplies do I need to make a Geode Planter for my plants?
Liquid Fusion Performance Adhesive
White Planter (Gray Concrete Planter)
Glass Stones (Green)
Frosted Crystals
Small Beads (Green)
Green, White + Metallic Gold Acrylic Paint
Paint Brush + Pencil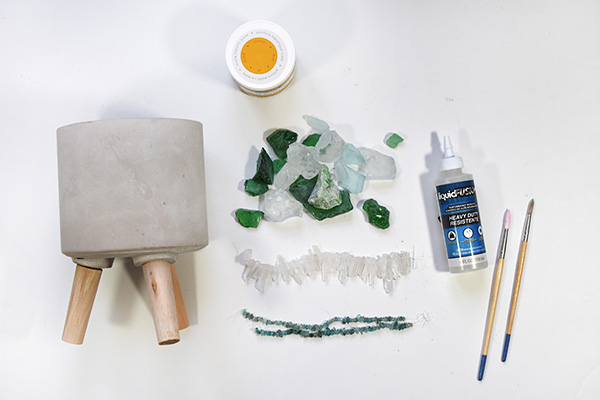 How to make a geode planter
Start crafting a geode rock planter by loosely placing your glass stones on the pot and tracing the outline with a pencil to mark out the rough shape.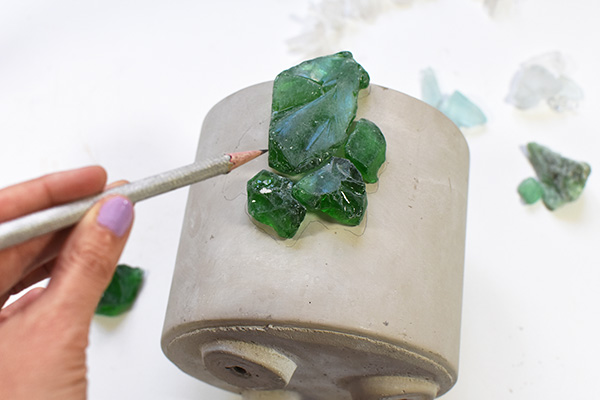 Mix up your acrylics and paint with a dark green. This helps so you do not see through the stones. I also added a light green paint on the edge as I planned to adhere smaller green beads in this area.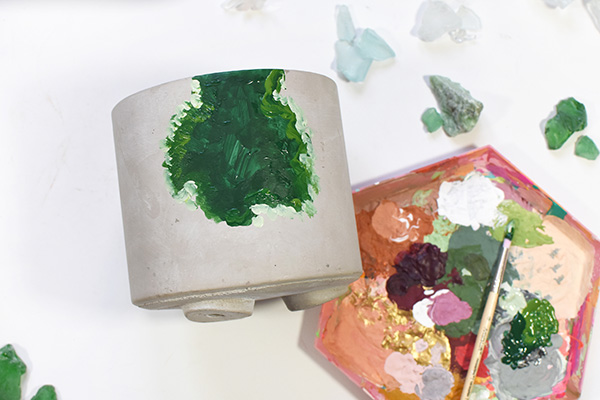 Once the paint has dried, it's time to glue your stones and beads to the pot. I used Liquid Fusion and was so pleased with it! I loved that it dried clear, was strong enough to hold even my larger stones and had very low odor.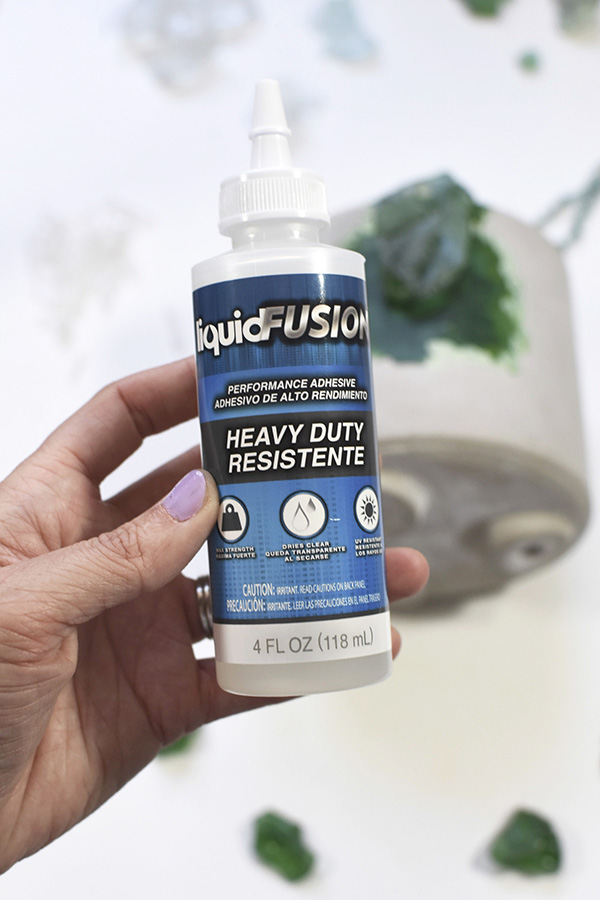 Add Green Glass Stones
I started with the larger center glass stones. After they dried, I added in smaller green beads along the edges, as well as in the cracks of the larger stones. Having varied sizes adds to a more realistic look, too.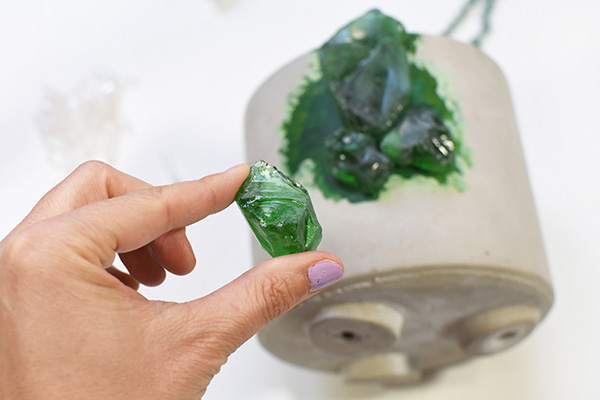 Next, I painted a strip of white along the edge and then metallic gold.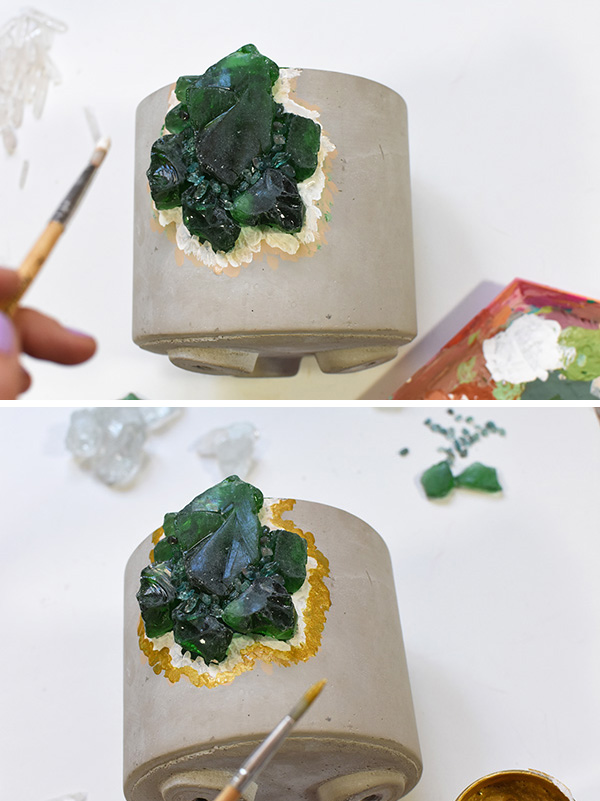 Using the Liquid Fusion again, I glued the final frosted cystals for the finishing touch!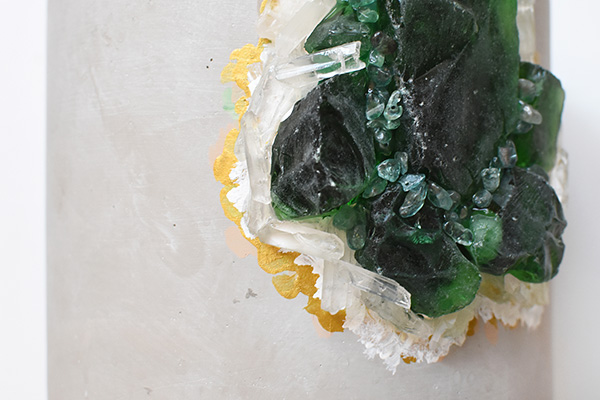 Geode Planter
I love how this geode planter turned out. I love that it also has crystals on it for a little more shimmer and shine.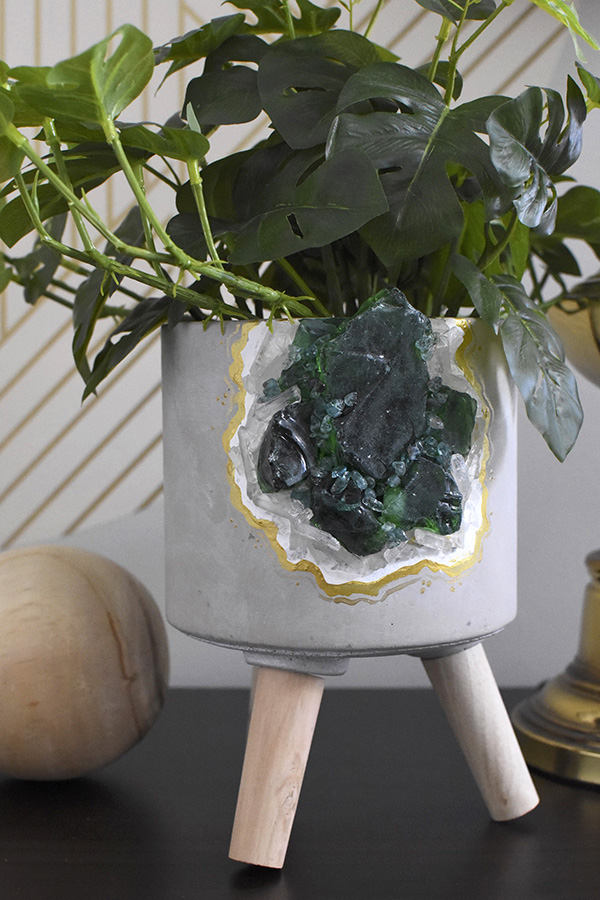 Types of Geode Rocks
There are so many gorgeous types of geodes and some of the more commons ones include pyrite, calcite, agate, kaolinite, sphalerite, barite, dolomite, celestite, limonite, opal and smithsonite.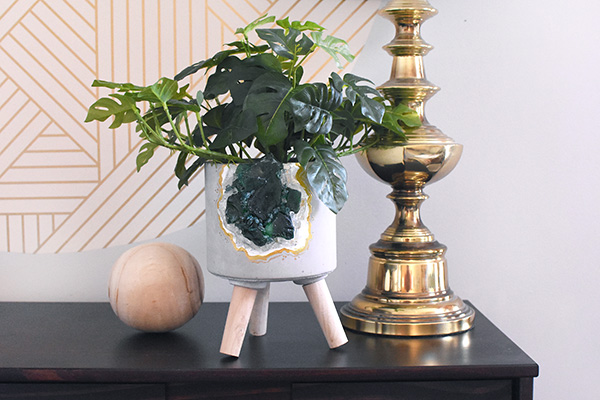 It's so fun to be able to bring a beautiful geode look into your home for just a fraction of the cost, too.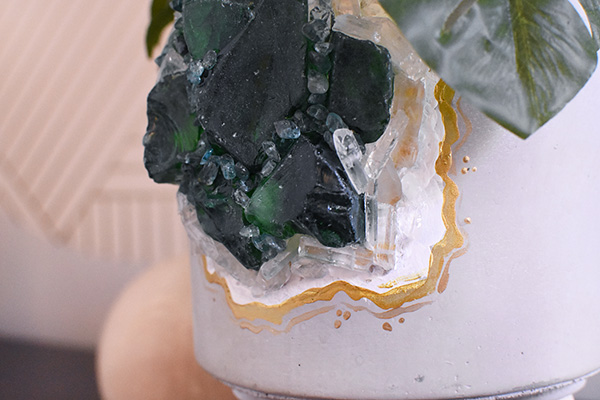 I love all the texture and rich green color this project brings to my otherwise plain pot. This project only took an afternoon, but I will enjoy it for years to come!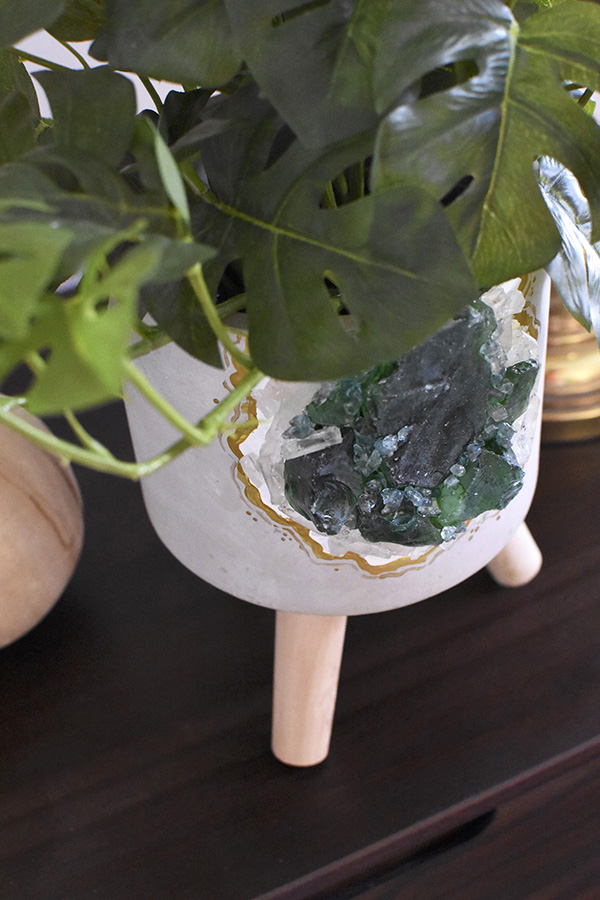 This is a sponsored post by Aleene's. All opinions are 100% mine. Thank you for supporting brands that keep my business running.