INSIDE : Learn how to build a gorgeous Painted Wood Slat Wall to bring visual interest to any room in your home! This simple DIY project will be a show stopping to everyone who sees it.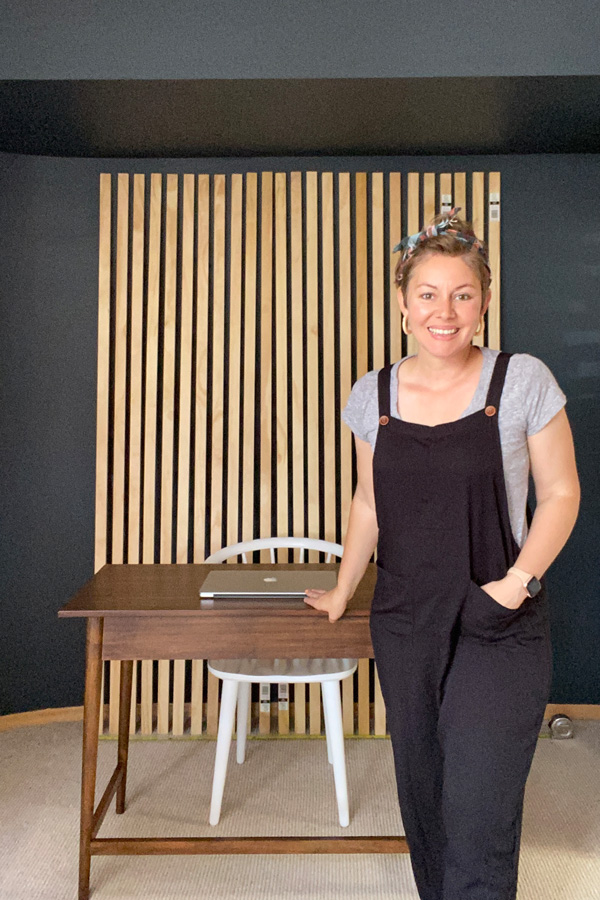 This post may contain affiliate links. See my full disclosure.
Today is week SEVEN of the Spring 2021 One Room Challenge, where I'm participating as a guest! Last week I made the COOLEST Woven Wooden Cabinet. I just love how it turned out!!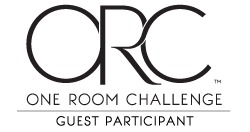 Each Thursday for 7 weeks, I have been sharing my weekly transformation of my office. Here is what I've accomplished so far:
Week 1 Office Plan
Week 2 Painting Office Moody Blue
Week 3 Adding Removable Wallpaper to a room
Week 4 Spackle DIY Art
Week 5 Slow going week
Week 6 Woven Wooden Cabinet
Week 7 Painted Wood Slat Wall
Week 8 Moody Office Reveal
BEFORE WALL
My office has many interesting features to it. One being a small alcove like area that connects with a curved wall. At first I thought I would do wood slats along the entire thing, including the curved wall portion. However, after thinking on it a bit, I decided not only would it be challenging to secure flat wood to a curved wall. But, I also think it would play an optical illusion on your eyes and make the spacing look off.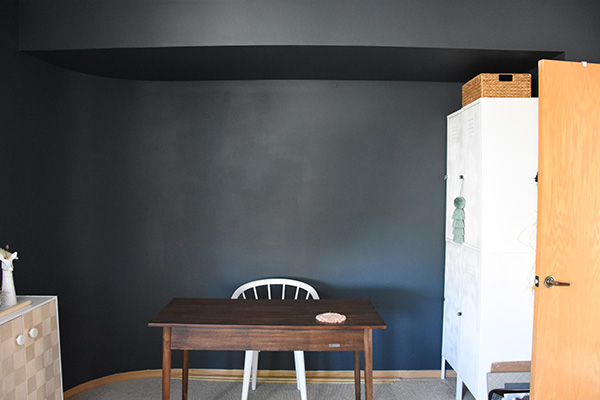 Building a Frame for your Wood Slat Wall
There are a few ways you can build a wood slat wall in your home. One way includes using Liquid Nails in addition to nails in your drywall. Liquid Nails is an awesome project if you plan on leaving your slats up forever. However, almost nothing in my home is forever… so I was hesitant to do something so permanent.
The other way to add slats to your home and the way I opted for, is to create a simple frame that is securely attached to the wall. And then the slats get attached to the frame. This also will remove the need for me to use liquid nails because my frame will be attached along all the studs, making it a very strong structure.
The first step to building your frame is painting the frame pieces the same color as the wall. I gave my three pieces a nice coat of my Behr premium paint and allowed to fully dry.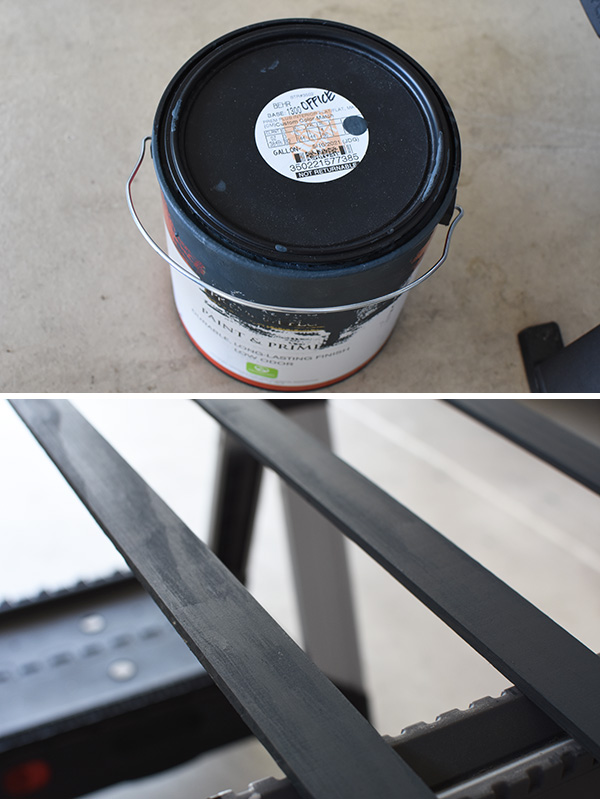 Cutting your Wood Slats to Size
I measured from the top of my base board to the top of the soffit ceiling was 82-7/16″. I subtracted the width of a paint stick (to give my boards a little expansion wiggle room) and cut them all down using my Miter Saw.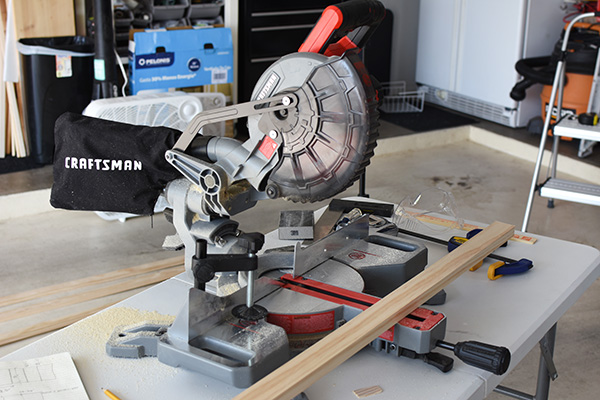 Deciding on your Wood Slat Spacing
I am highlighting the area behind my desk with these slats, so I measured the width of my desk and added about 6-1/2″ additional for each side. I then found the centerline of that space and marked it with a pencil.

I placed two boards equally on either side of that centerline mark and then began spacing the rest of the boards out. I rotated a spare board on it's side to make it have the same distance between each board. That measured out to being 57-3/4″ wide in total.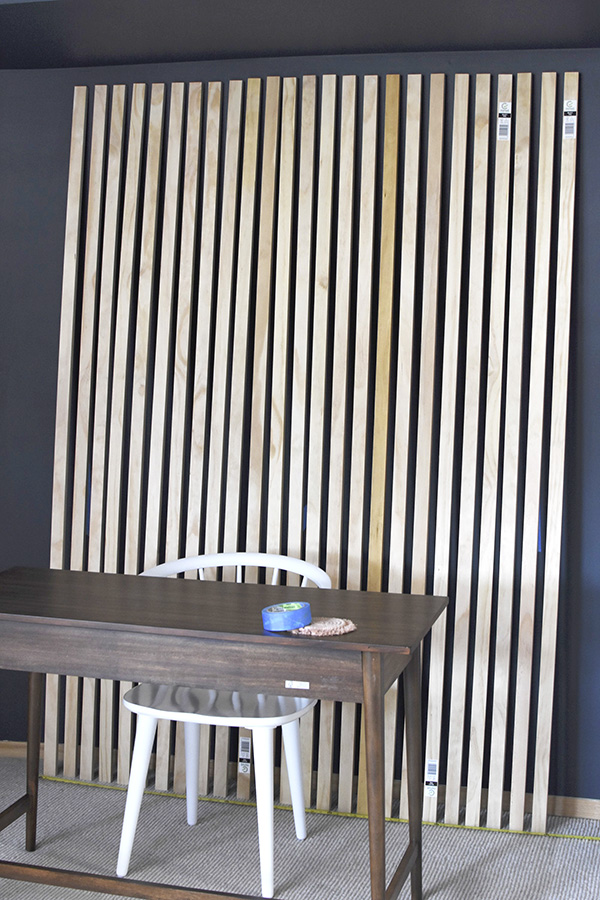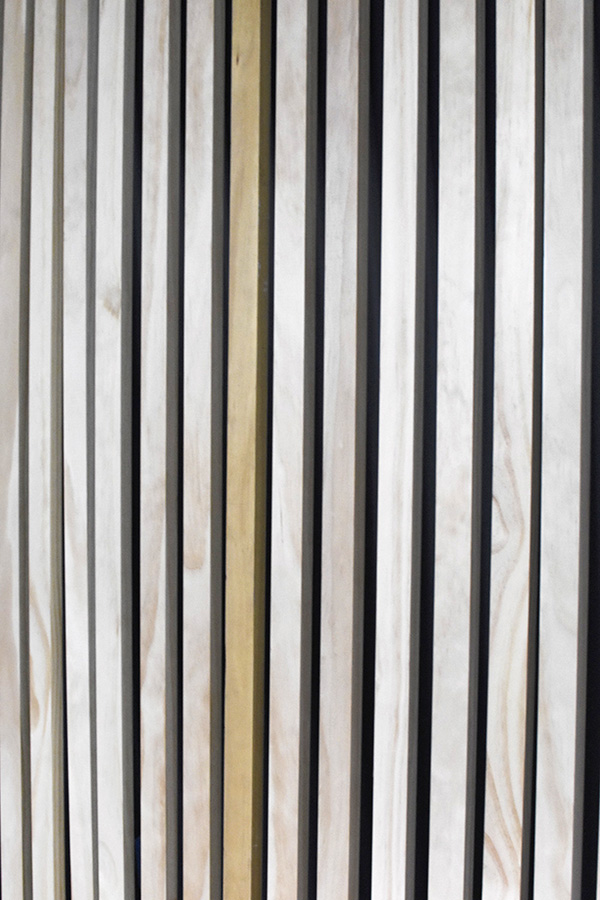 Installing your Wood Slat Frame:
Since I know knew the width of my slat trim pieces is going to be 57-3/4″ wide, I cut down the painted frame pieces to match. My next steps will be to find the studs in the walls, pre-drill holes into my much thinner frame piece and attach it to the top, middle and bottom of the wall.

Then, I will paint my wood slats and attach them to my frame. I will be completing this during my last week of this One Room Challenge.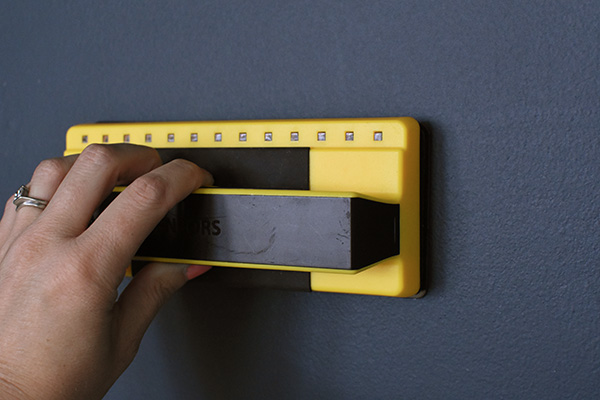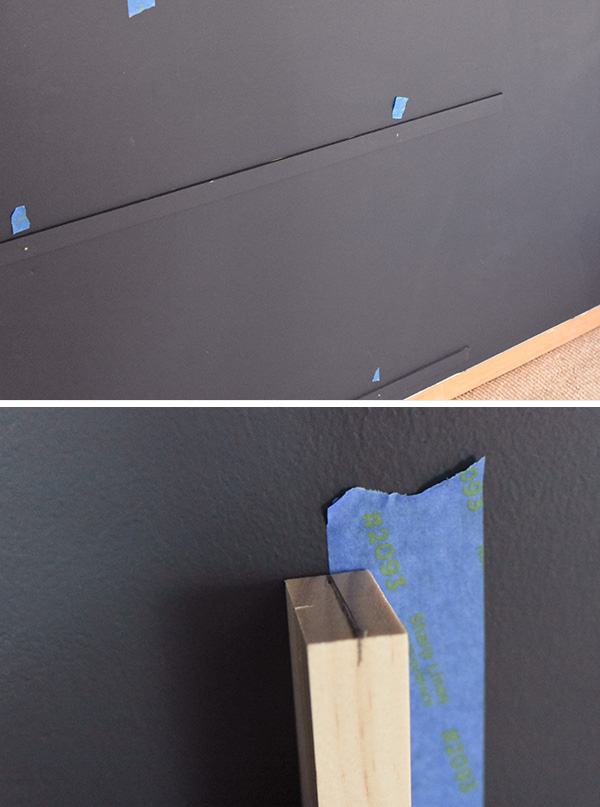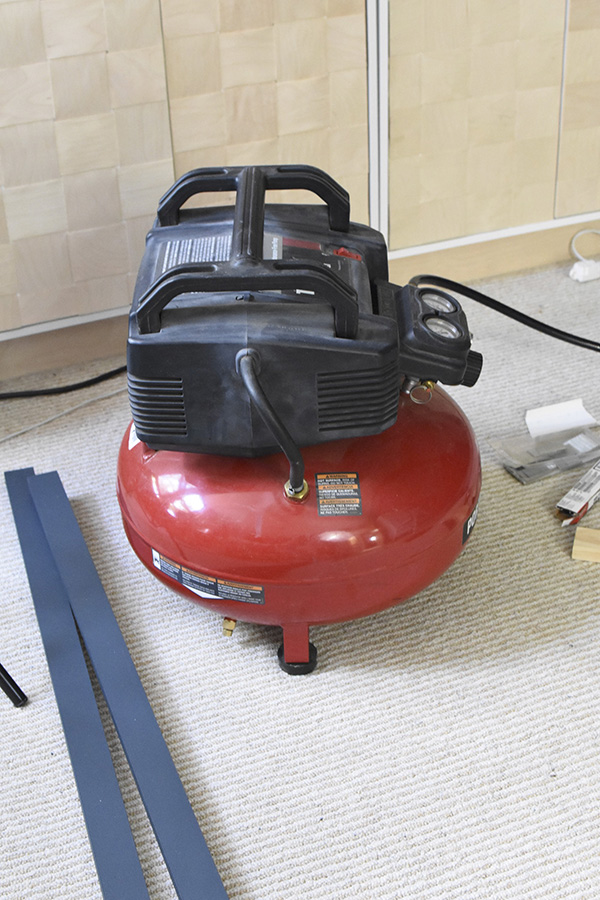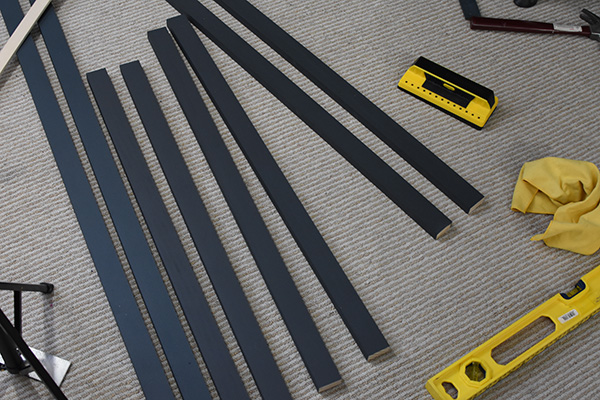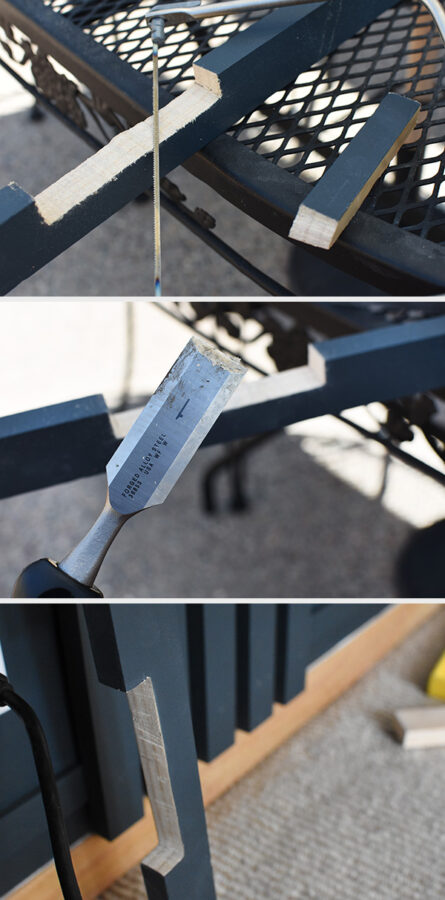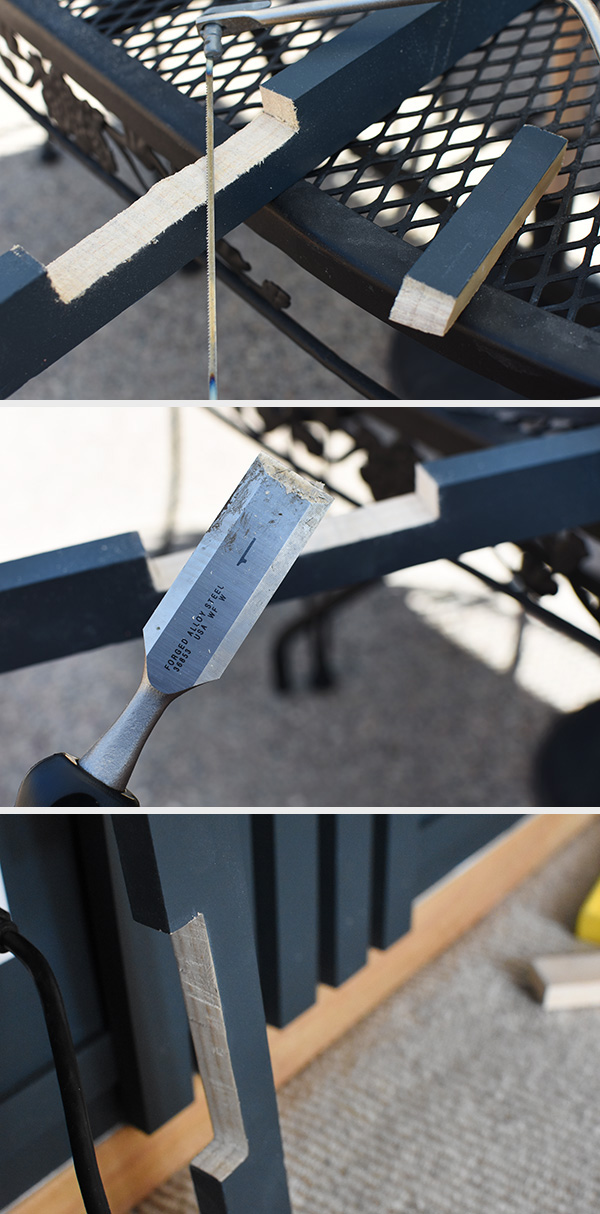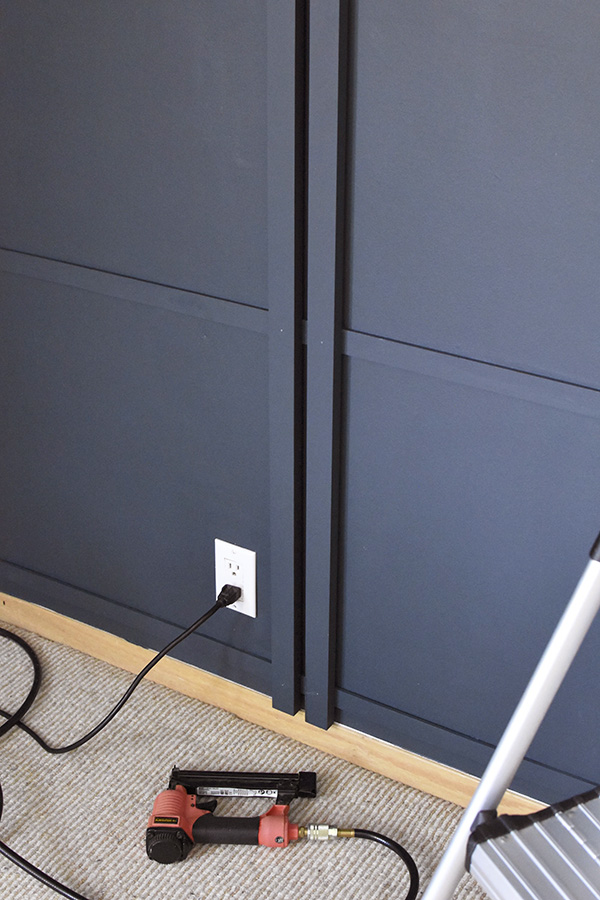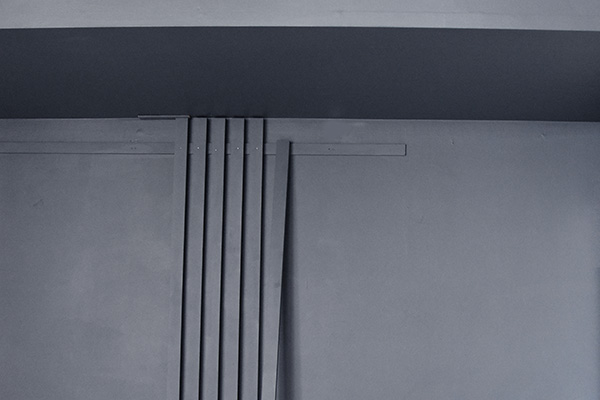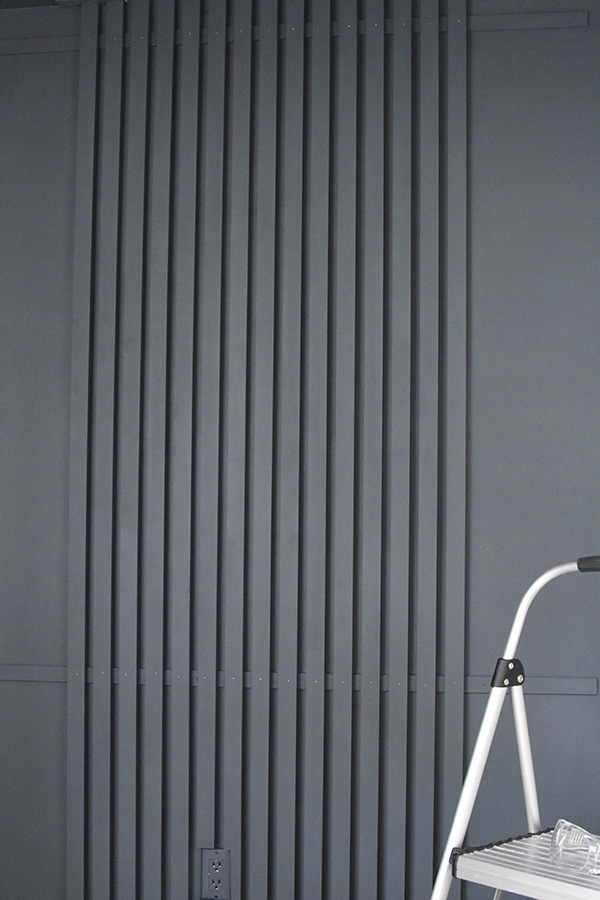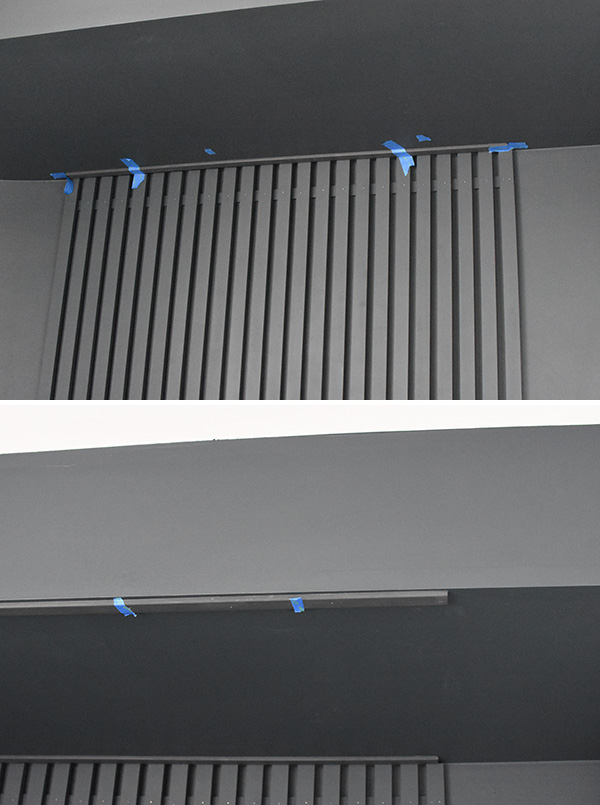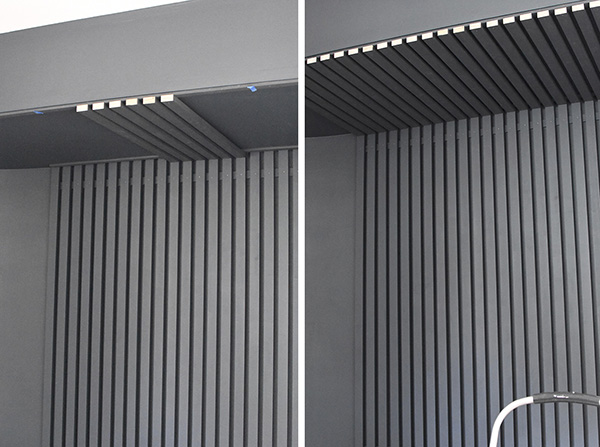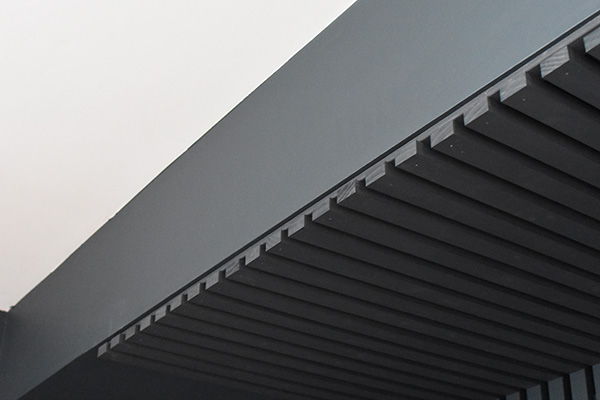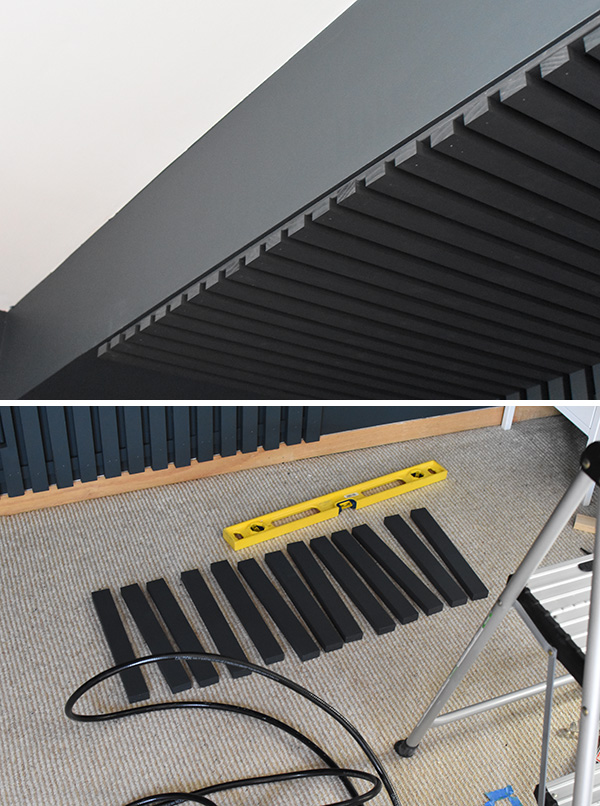 Here is what I still have left to finish in a week's time.
TO DO LIST over the 8 weeks –
Paint Walls
Hang Wallpaper
Paint IKEA storage lockers (I'm going to need to revisit this one later.)
DIY cabinet hack
DIY art above dresser
Install Wood Slat accent wall (Half crossed this item out because it's about halfway complete.)
Hang Gallery Wall
Style room with new rug, floor cushion, bean bag chair, desk + accessories
Here are a few items I have already picked up for my new office: