It really feels like a pinch me kind of moment over here!
Back in March 2021 I received an email with the subject line, "Hello from HGTV". If that doesn't stop you in your tracks immediately, I don't know what does.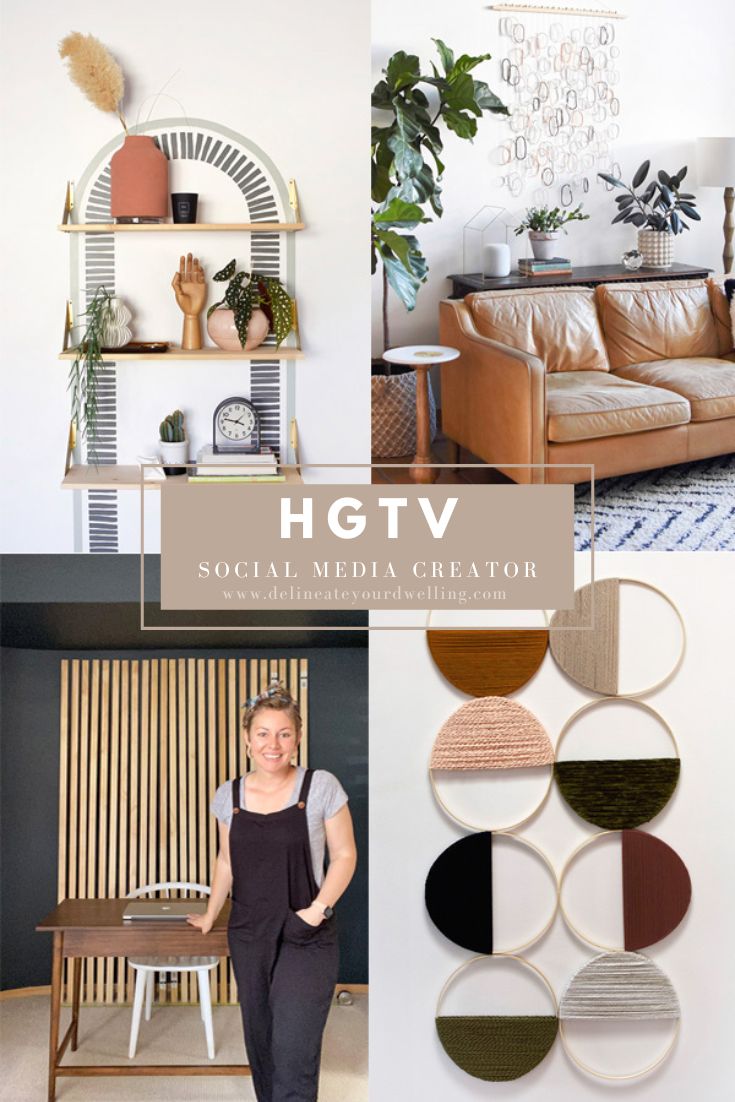 I have had the honor of being featured in their magazine on a few occasions (Modern Southwest Dining Room Refresh –> HGTV Magazine Dining Room Feature and my Modern Colorful Christmas Tree), but the thrill of seeing an email like that does not get old.
After doing some deep breathing, I opened the email and it was better than I could have imagined – they wanted me to create video content for their social media, as in HGTV's social media (Instagram, Facebook and Tik Tok)!
UPDATE : I just signed a contract to continue working with into 2023!! THREE YEARS I've been able to collaborate with them now… what a dream opportunity!
Social Media posts –
HGTV just shared my Arch wall again and get ready for this… it got 1.1 Million views! WOW. You can check it out here.
Content still to come…
Tween Bedroom Reveal
HGTV Blog Content –
In addition to being a DIY video creator for HGTV's social media, they also asked to republish a few of my blog post content to their website. You can see all my projects shared here on this landing page.
And if this all isn't enough, I've been shared in HGTV's magazine a handful of times. If you'd like to see those posts, you can check them out here.
HGTV Magazine Dining Room Feature
Modern, Colorful Christmas Tree