Modern Tween Colorful Bedroom Reveal
INSIDE : Check out my daughter's Modern Tween Colorful Bedroom Reveal today! Learn how to transform your pre-teen's space from a dull cream disorganized mess, to a crisp modern colorful room to lounge, hang, create and dream in!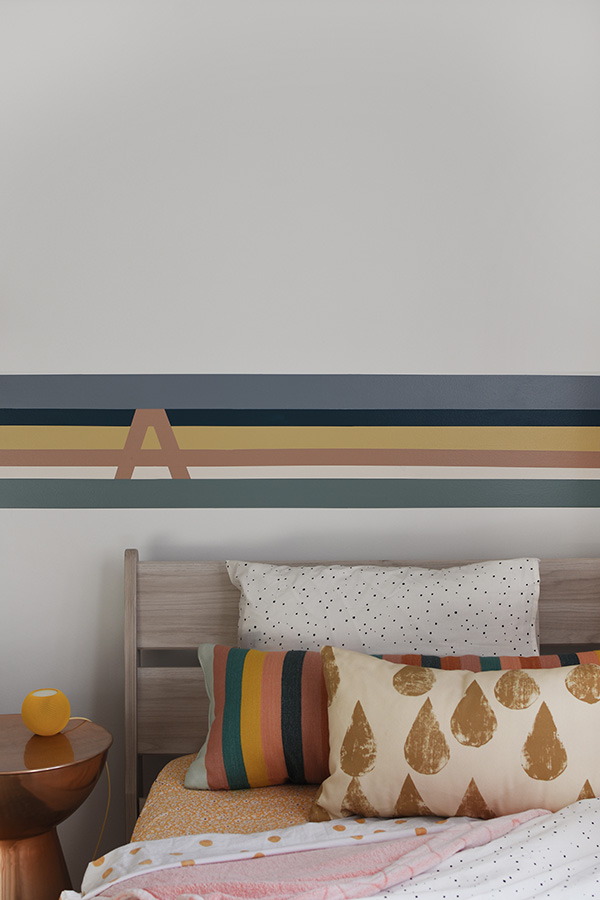 This post may contain affiliate links. See full disclosure here.
Today is week SIX of our New Year New Room refresh Challenge and it is finally reveal day! If you have been following along, 8 of us bloggers have joined up to refresh a room in our home in just 4 weeks.

Stephanie from Casa Watkins Living has been our incredible leader through the entire challenge. Be sure to read to the end of my post to see all of the other finished room reveals, I know I'm so excited to see everyone's spaces.
Want to check out all the projects?
And today is the final look at my sweet 11 year old's new bedroom. I love how bright, cheerful and uncluttered it feels now! But before I share the reveal let's take a quick look at where I started, one last time…
The before was creamy, disorganized and a bit of a hod podge of everything.
The plan didn't fully come to fruition as I immediately had to pivot on the wallpaper and paint. And I got a different bed and accent chair. But the overall feeling came through in a big way!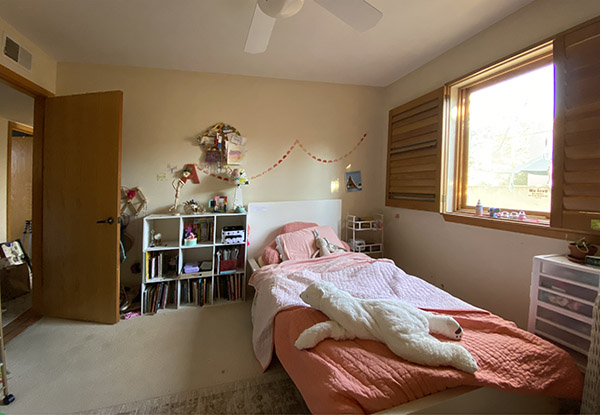 What should be in a tween's bedroom?
My daughter and I sat down in the early design stages and talked about the uses she wanted her in room. I helped guide that discussion but we ended up deciding she needed four main things :
A sleep area (the bed)
A chill area (an accent chair of some kind)
A work zone (desk + bookcases)
An area to hold her fish tank (dresser)
With those 4 main zones decided upon, it was time to move this plan into action!
Colorful Tween Bed
No bedroom would be complete without a bed! It was time for an upgrade over my little lady's IKEA bed, but due to lack of space we still wanted to go with a twin size. I found this perfect bed frame and headboard from Wayfair. I loved it's low profile and simple lines.
We used sheets we previously had on hand, but gave the bed a whole new look with a cream and black polka dot duvet, a striped lumbar pillow and a raindrop pillow from Spoonflower that I had previously bought for my bedroom.
Can we also pause for a moment on this amazing rattan floor lamp. I found it at Home Goods and fell in love immediately.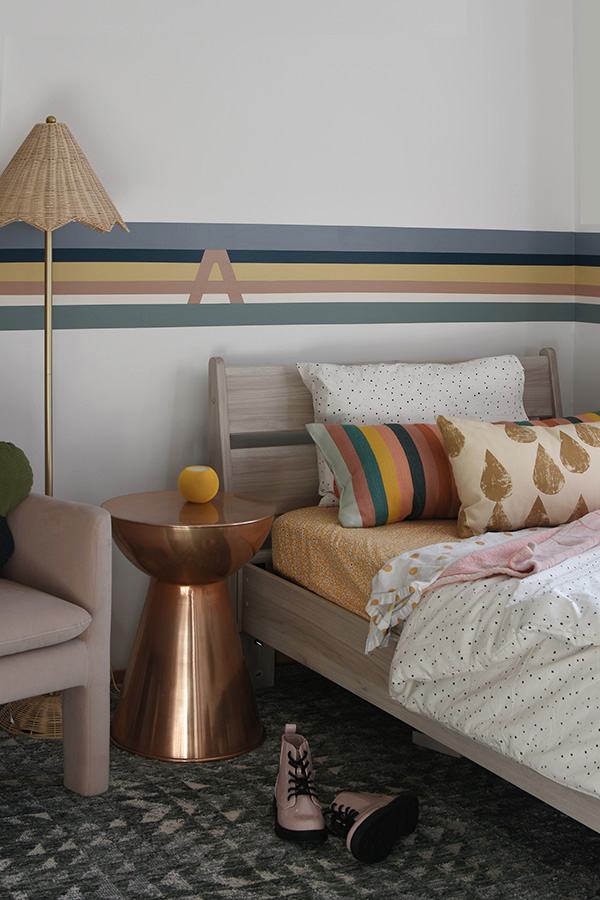 Colorful Initial Painted Stripe Accent Wall
Can we chat about the striped accent wall we created for my girl's bedroom? I love the cheerful but muted color palette and it was too fun to incorporate the first letter of her name into her room! This could be done with any letter of the alphabet, too.
You can read more in depth about my Interior Paint colors here.
And another perfect add to her bedding was this performance velvet light blue and white checkerboard pattern blanket. I can not even express to you how soft this blanket is. I am 100% ready to take if for my own.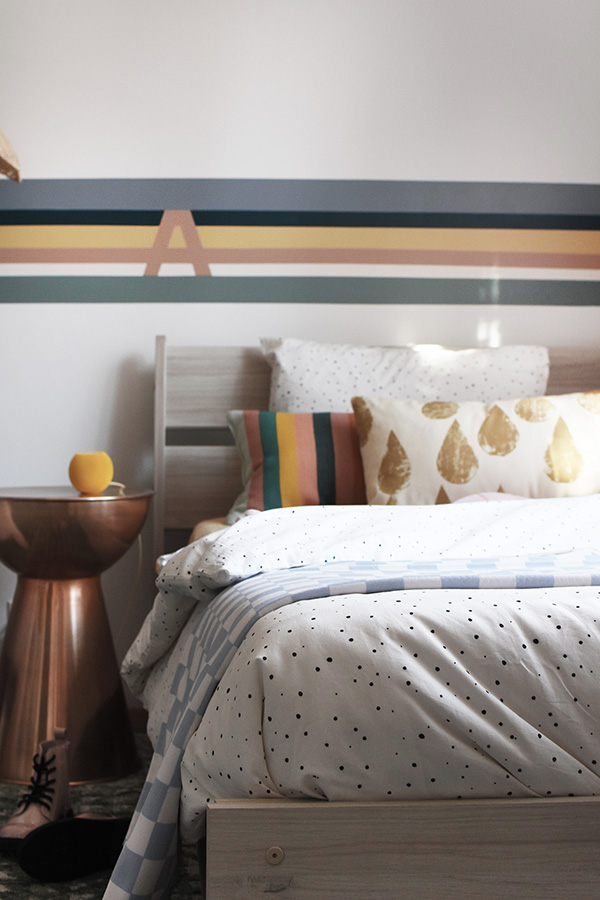 Tween Seating Area
I searched for quite some time for the perfect accent chair for my daughter's bedroom. I stopped into numerous thrift stores with no luck at finding the piece I just knew would be it. Then one day, I was looking on Facebook Marketplace and could not believe my luck at finding such a gem!
It was the perfect soft blush color, velvet, looked practically brand new and had such a cool modern shape. I had seen similar chairs for sale at CB2 for triple the cost! I got this chair for $100 and was just thrilled. Once in the room, it just felt so familiar to me… and it clicked – it's from Target. haha. I still got it for a huge discount, so although it's not quite the thrifted chair I was looking for, it was quite a deal.
And the teal and blue corduroy flower pillow is the perfect add to it.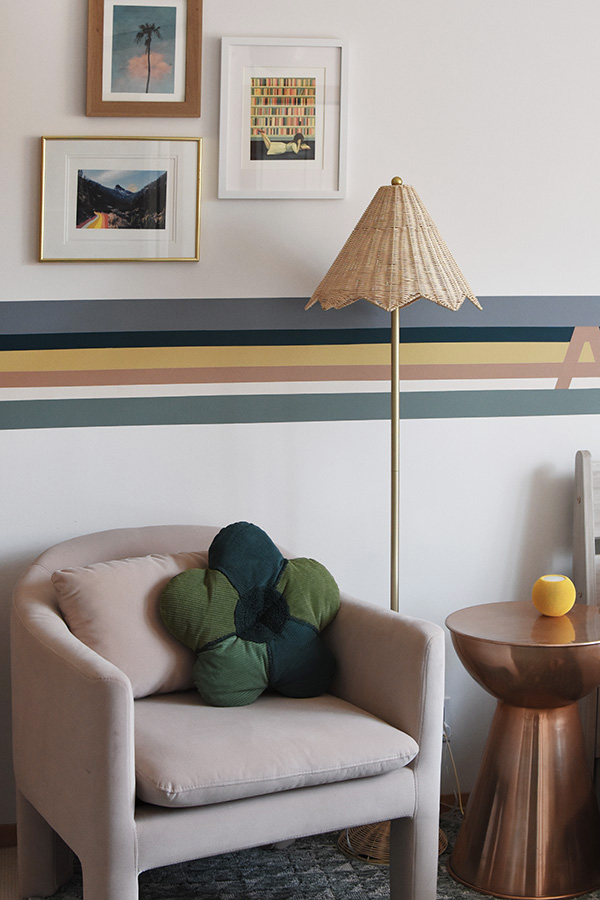 How do teenagers decorate their room?
Teenagers decorate their rooms for personality, comfort and style. Nothing says that better than the stunning Loloi Lagoon Mist rug I selected. The soft aqua color it brings to the room is my absolute favorite and this is BY FAR the most luxurious rug in our home.
It adds the perfect cushion underfoot and we all are in huge agreement that we are completely smitten. Not to mention it's a collaboration with Justina Blakeney (my favorite plant lady ever) and Loloi.
I got the 8 x 10 size and it leaves just enough room for the closet doors to open. Perfection!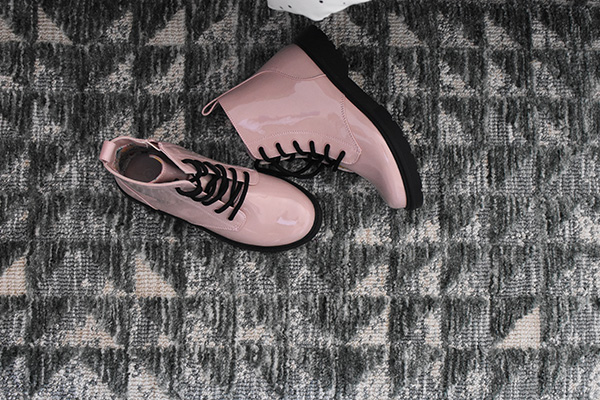 Tween Fiber Art
I am not sure if it's possible to update a bedroom without adding some softness to the walls with fiber art. There is something about yarn that draws me in. I was so excited for an excuse to pick up this modern yarn ball wall hanging from Target. I had been eyeing it for such a looooong time!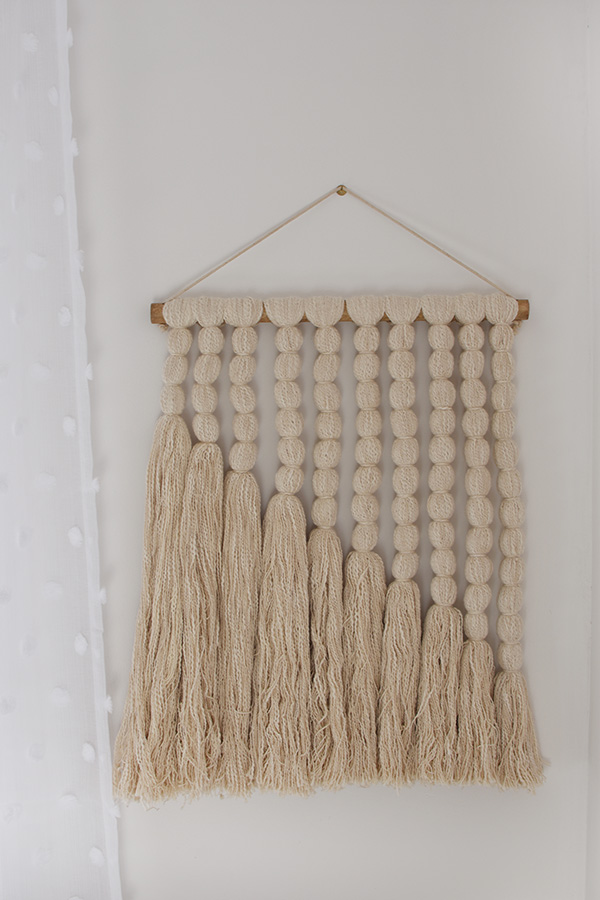 Want to shop this Tween bedroom?

A little texture on the walls with wall weavings and pom pom curtain panels!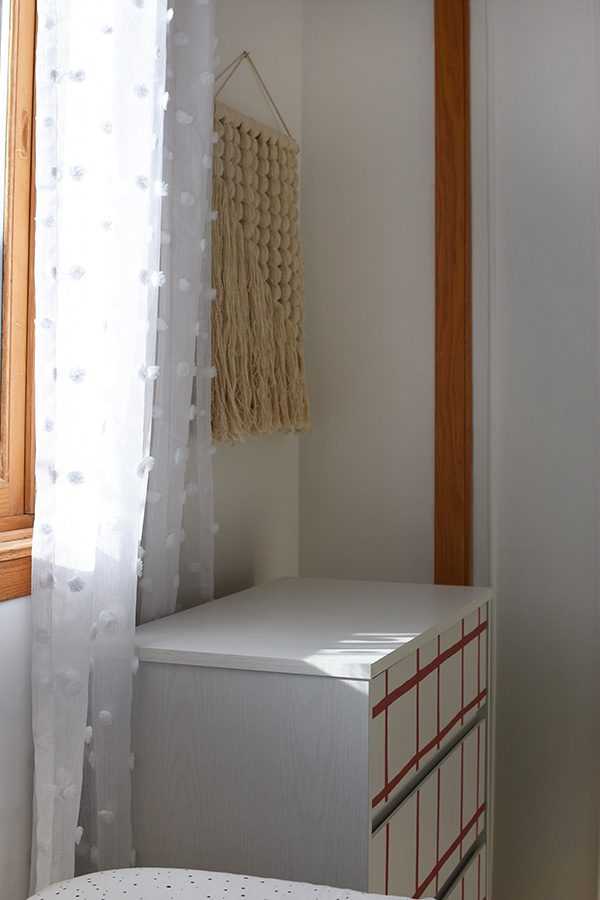 Easy updated Bi-Fold Closet doors
Gracious, updating these bi-fold closet doors was a game changer for the space! I had intended on replacing the doors completely. However, I would have needed to get a table saw and in the end this update far superseded my expectations!
Be sure to read in my earlier post, exactly how I gave these closet doors a face lift. I'm 100% planning to update my son's bedroom closet doors just like this.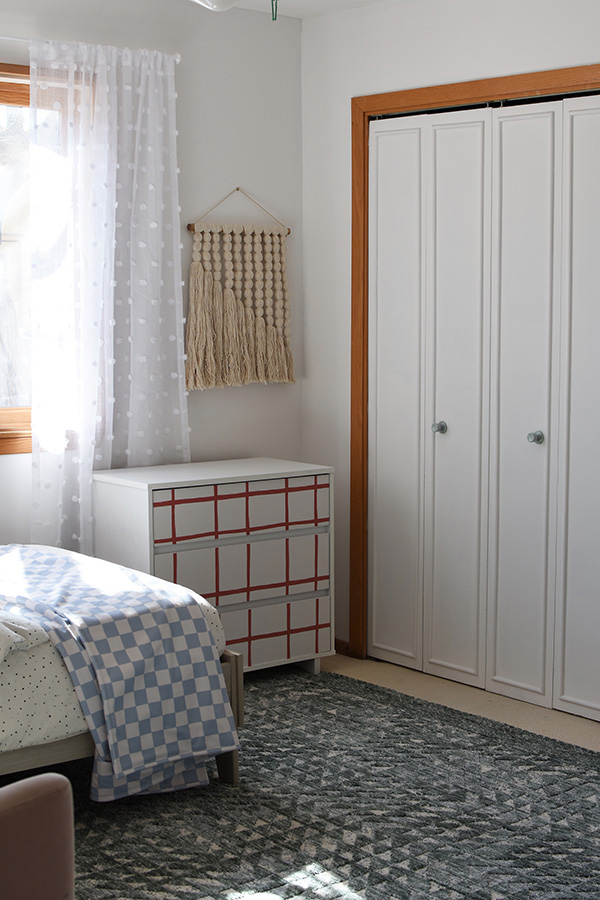 Spray Paint Closet Doorknobs
I gave the old closet door knobs a few coats of spray paint and they took on a whole new look.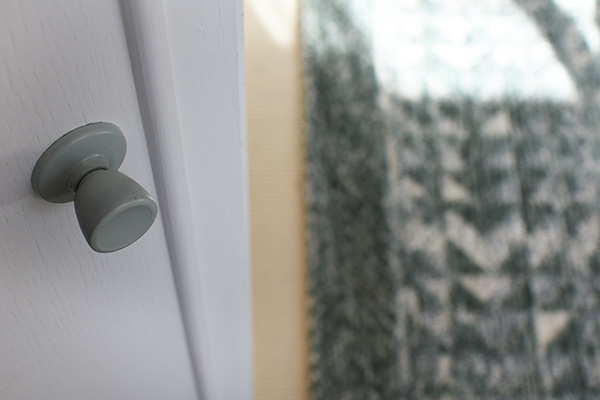 I love how they pop now against the white of the closet doors!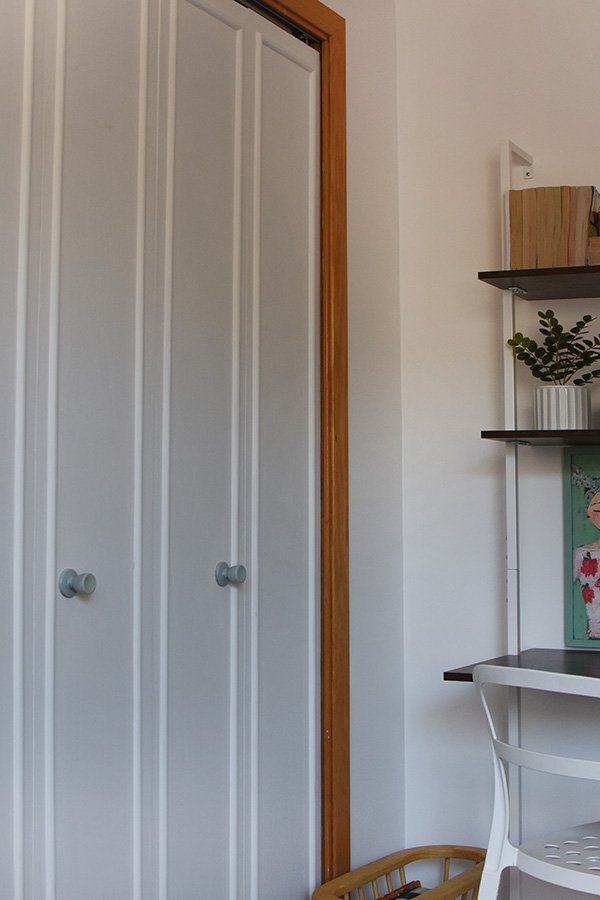 Organized Desk and Bookcase
One of the VERY BIG tasks of updating my little tween's bedroom was dealing with so much disorganization of books, knick knacks, drawing supplies, miscellaneous tchotchkes, little crafts she made, lego creations and books she's written on her thrifted typewriter.
Installing a wall mounted desk and bookcase was an absolute complete game changer for her space!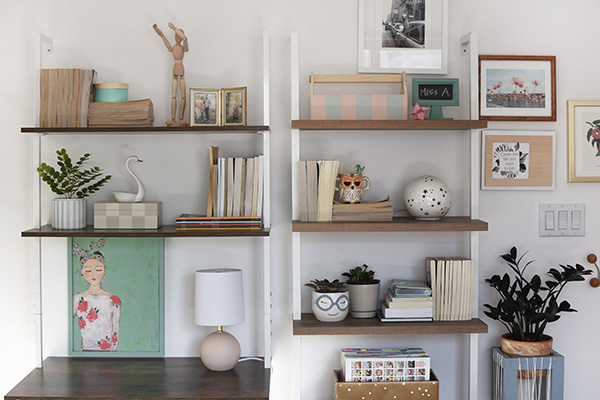 I'm a big fan of everything having a place and using cute boxes, pots, wooden bins and cubbies to store things away makes for a much happier mama!
Check out how to paint perfect straight lines on wooden caddy's here.
This gray and cream checkerboard box is my favorite of all her new containers. We have her jewelry inside it.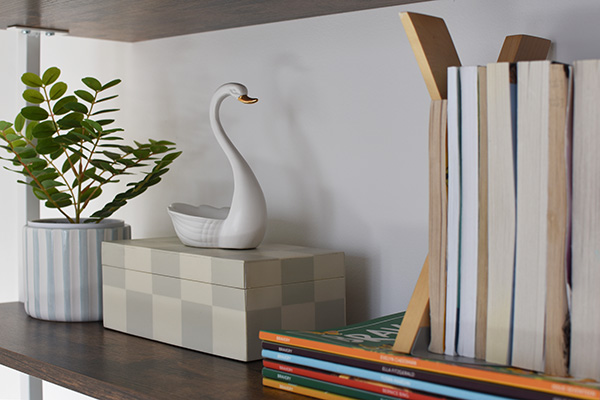 Wall Mounted Desk
Mounting her desk to the wall has hugely increased the floor space available in my daughter's bedroom. This desk has a white metal frame, two bookshelves and a great sized desk like shelf.
I painted the base of a small wooden mini table lamp and it fits in so perfectly.
Simple command velcro strips hold up old artwork that we added some green paint to and hung.
Many of the items on these shelves are thrifted or repurposed from somewhere else in our home. Shopping your home is always a go-to for me.
How fun is her wooden figure just doing a little "dabbing". So tween.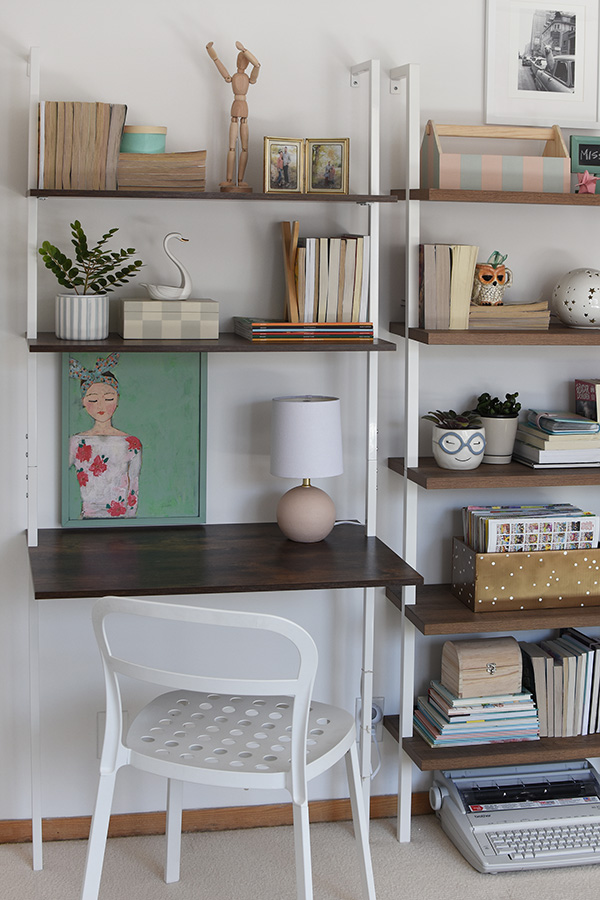 A thrifted owl mug works perfectly to hold her blue light glasses!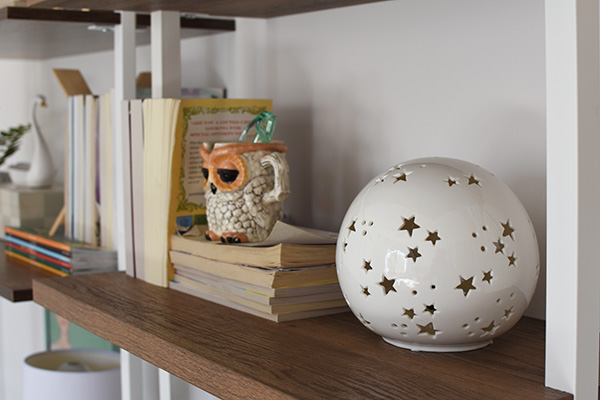 Wall Mounted Bookcase
The wall mounted bookcase portion holds so many books, thank goodness!! It's also full of many of her little treasures and her typewriter fits perfectly on the floor. Now she can easily get to it and plug it in when she needs to write herself a story (which she does ALL the time!)
Also housed here are her Newsweek Junior magazines, a small wooden treasure chest and a few other small items.
I moved the DIY Woven Plant stand over here along with a basket for books that are too big to fit easily on the shelves.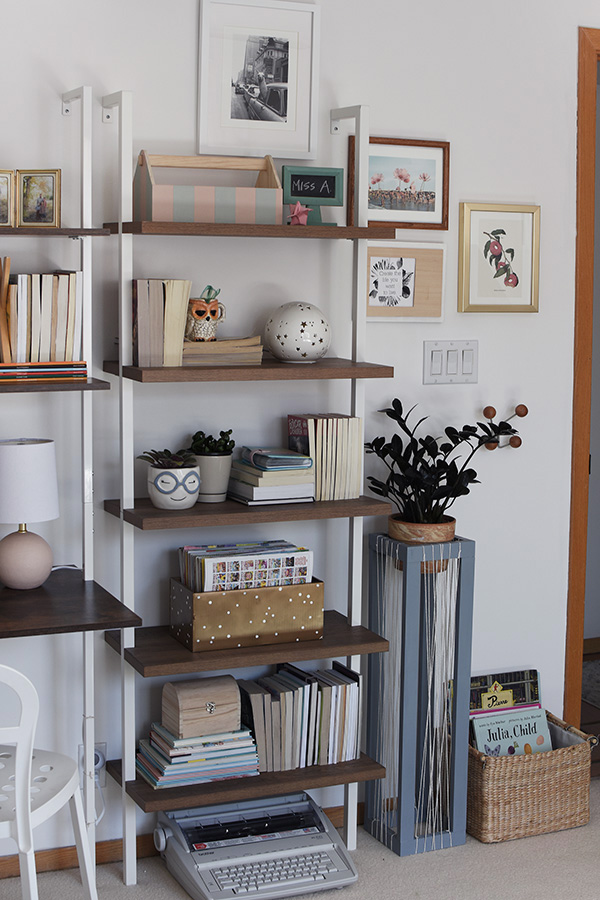 Colorful Pre-teen Bedroom
This room was a labor of love. From the very beginning to the very end, my lady has helped with input on colors, patterns and making sure we never had "too much pink".
She helped me patch holes in the wall, paint the walls white, add colorful stripes and so much more. This is a project we will remember forever that we worked on together and THAT is my actual most favorite part.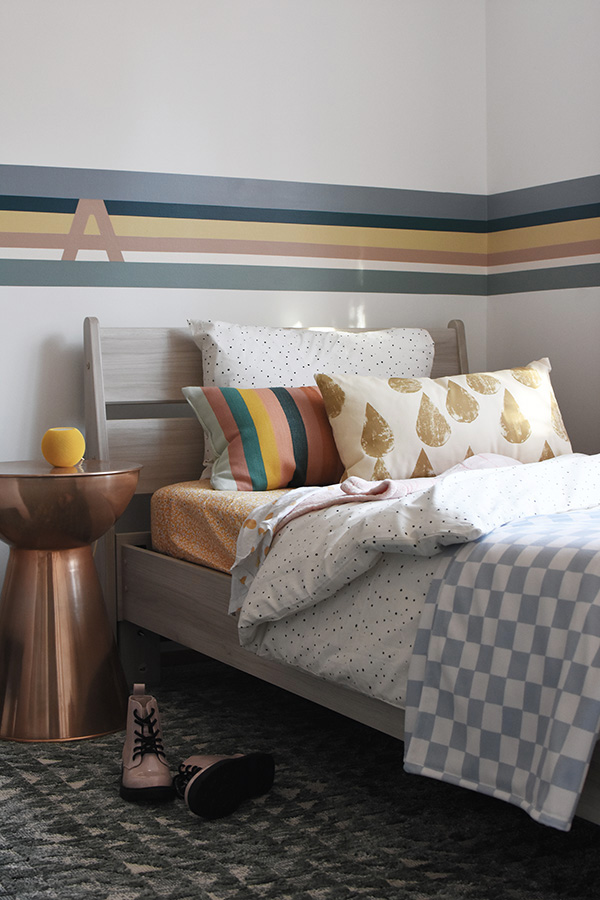 Be sure to check out the other amazing Room reveals from the other participating bloggers! I can't wait to see how their rooms all turned out!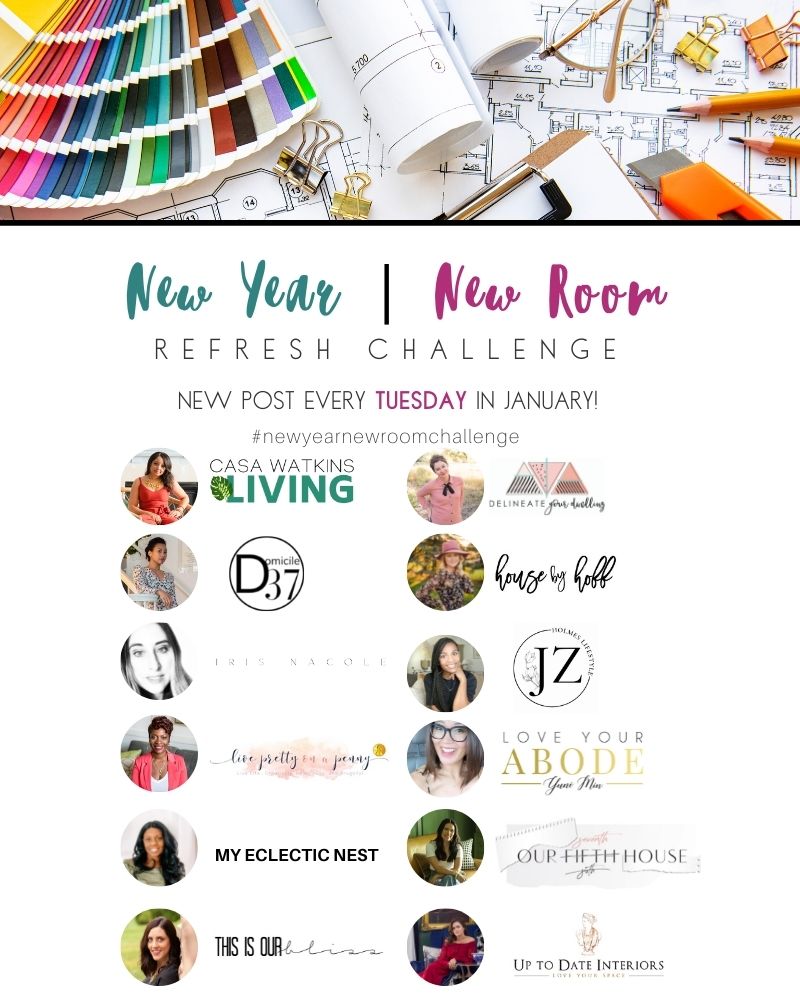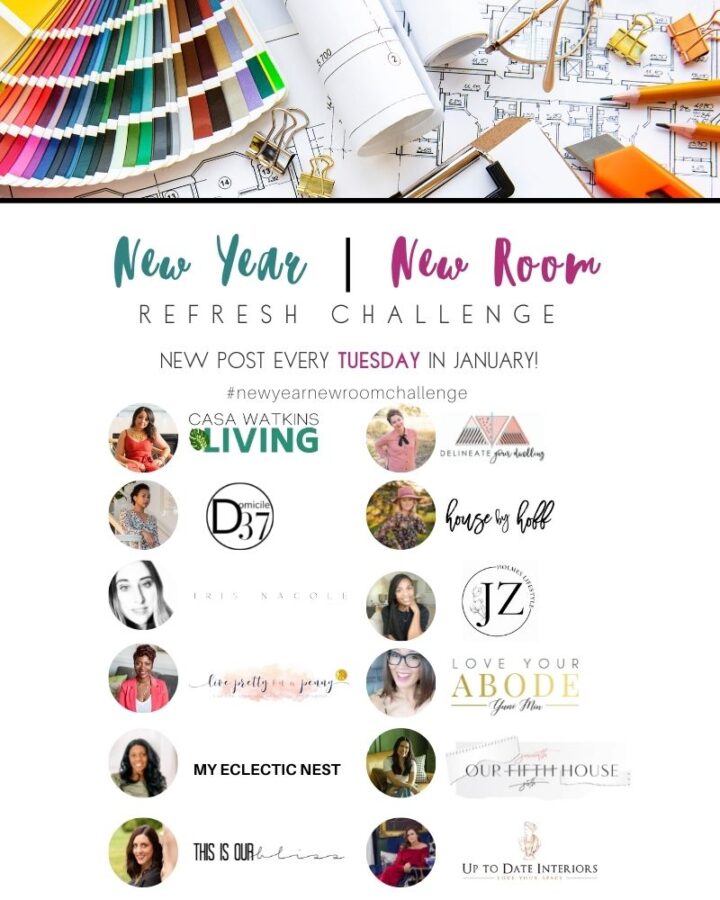 Looking to shop this post? Check out all the resources below.