INSIDE : See how to create a gorgeous Marbled Heart Notebook craft for Valentine's Day! You can even write a secret love note inside for that special someone.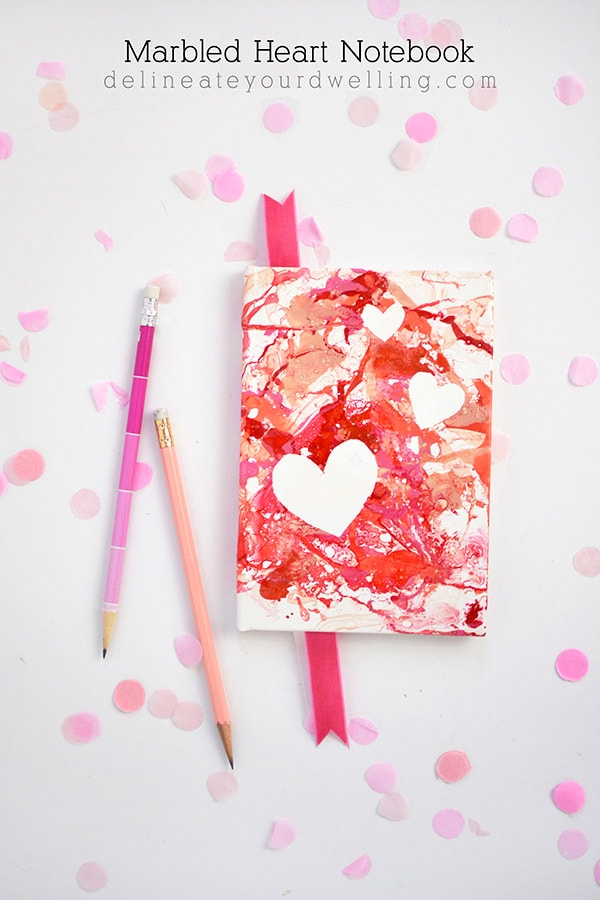 This post may contain affiliate links. See full disclosure here.
Valentine's Day is literally right around the corner!! And therefore, today I am jumping back onto a very favorite craft technique of mine – marbling. Sometimes I just walk around my house looking for things to marble, it's just that fun. Check out today how you can create your own Marbled Heart Notebook!
If you are looking for more information about everything involving marbling, my Marbling 101 post might be just what you are looking for!
What supplies do I need to marbled notebooks?
Plastic Container
White Notebook
Vinyl ( or you can use heart stickers)
Nail Polish
Wooden Skewers
Scissors

How to make a marble composition notebook
To make this gorgeous marble composition notebook, start by cutting out three hearts in your vinyl. I made all three different sizes, but placement and sizes are determined by you.
Be sure to push the edges of each heart down well, so no nail polish gets underneath.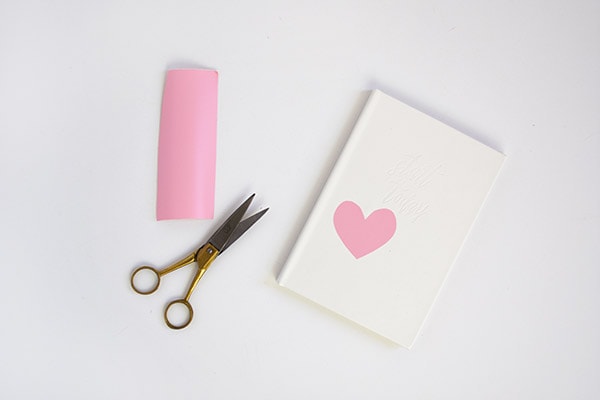 Next fill your plastic container with water. I recommend taking the lids off all your nail polish as the polish dries quickly once in the water. After all the lids are off, drizzle the polish into the water and do a quick swirl with your skewer.
Open your notebook and keep all the pages back but give JUST the cover a quick dip.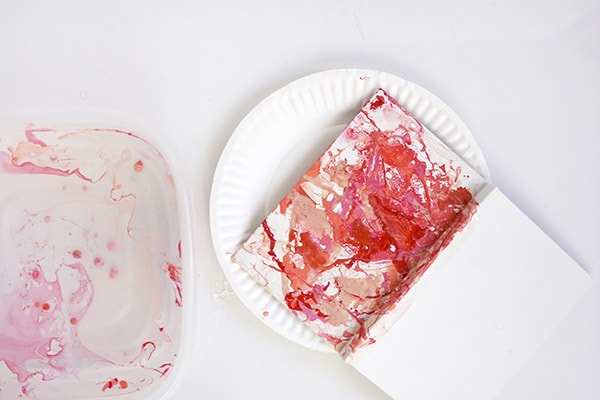 There might be some slight bubbling but really a quick dip in and out of the water keeps the integrity of the cover fairly okay. I used a hair dryer on low heat to help speed up the drying process.
Once the notebook is completely dry, use the tip of your xacto knife or another point object to slowly remove the three heart stickers/vinyl from the cover.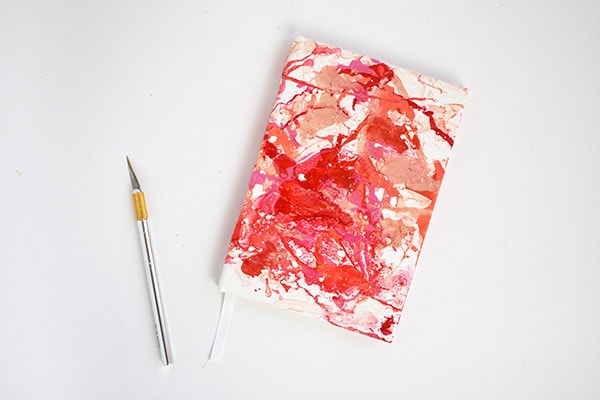 DIY Marbled Notebook
The end result is a colorful marbled heart notebook! I added a pretty pink velvet ribbon as a bookmark.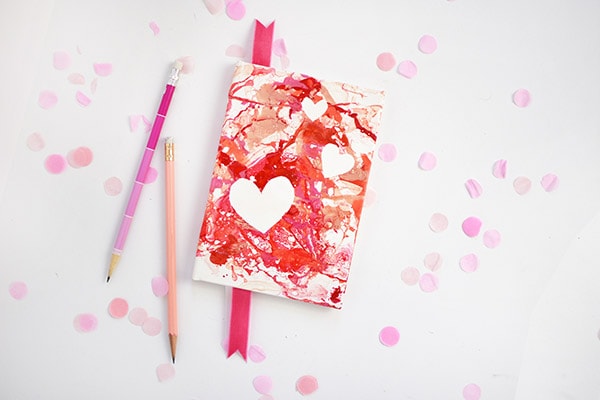 This would make a fun Valentine gift and craft!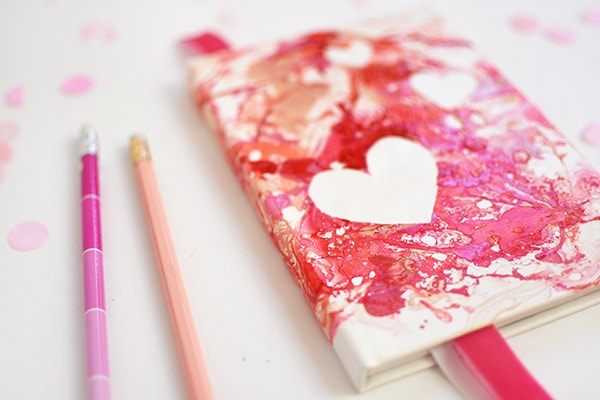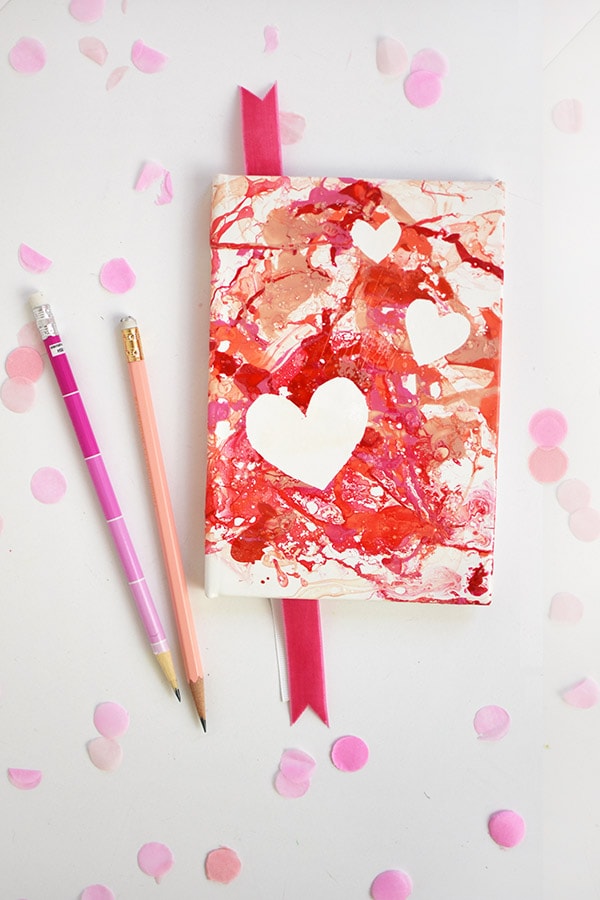 Looking for more amazing Valentine's Day projects? You'll love these fun ideas.
Interested in my many other marbled projects? You can check out some of these!
SaveSave
SaveSave
SaveSaveSaveSave
SaveSave
SaveSave
SaveSave
SaveSave
SaveSave