Valentine's Day Cookie Dish
As Valentine's Day nears, we all start seeing more hearts, red+pink and love wafting through the air. So, I decided why not create a simple
Valentine's Day Cookie Dish
with the sharpie technique that is all the craze, to keep with the love themed holiday.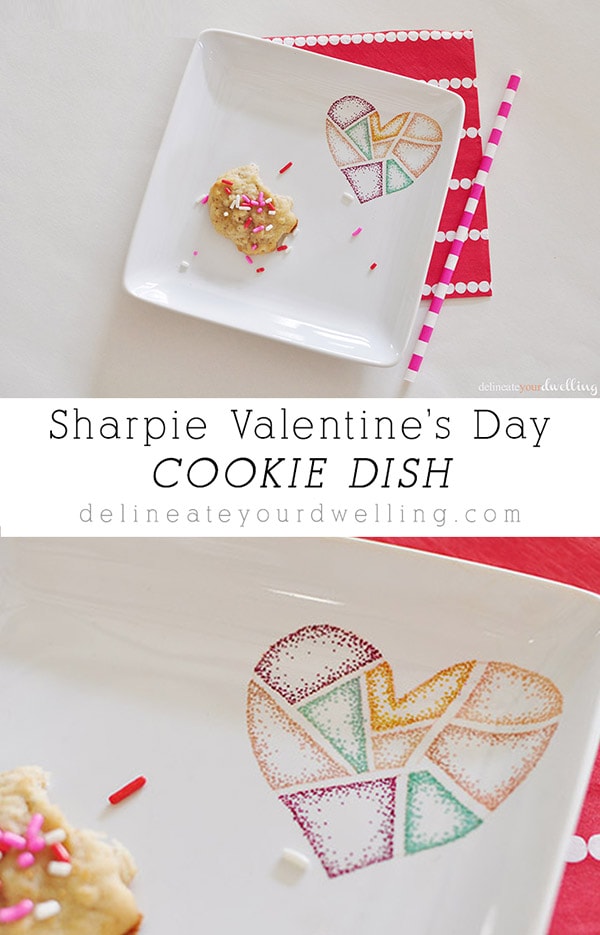 (disclaimer : you will note that my colors changed after the baking process. i decided to post this anyway as a user beware lesson.)
Supplies:
.I used a number of pink shades, a red and a mint green fine tipped Sharpie.
.I bought a white square dish at Target in their clearance section. This dish was $1.99.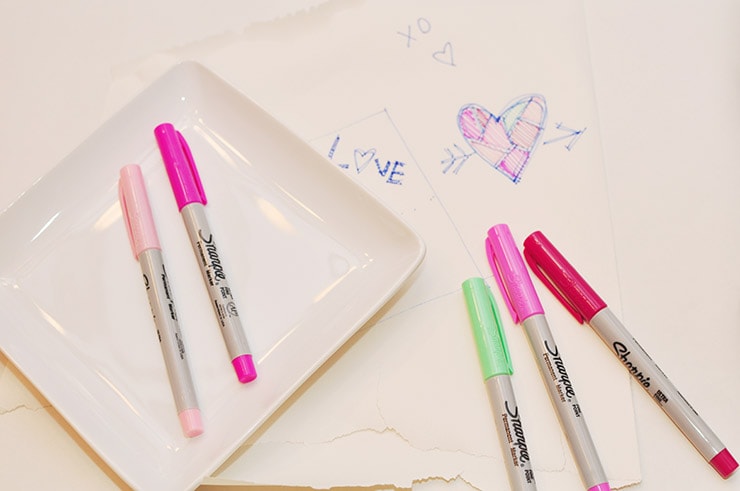 After quite a few random sketches, I decided on a patchwork looking heart. Using the lightest pink marker, I drew my boundary lines for each of the colors. Once, I had finished stippling all the colors, I was able to "erase" the light pink color using a q.tip and rubbing alcohol.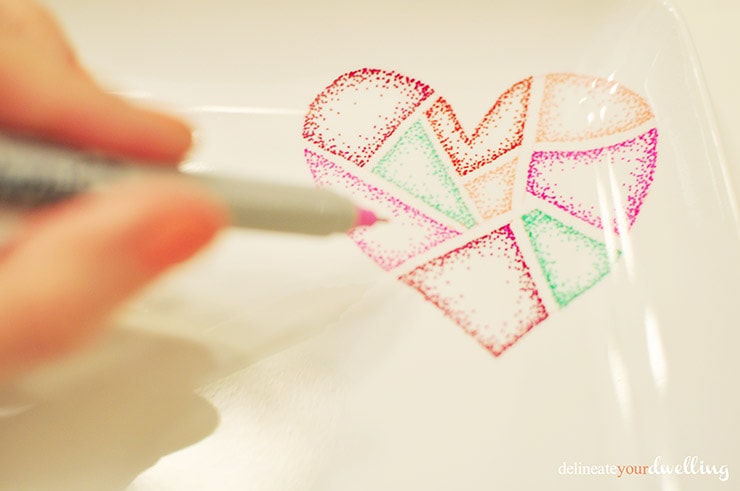 As I had done previously on my
Sharpie Mugs
, put your dish in the oven
before
turning it on. Then, set your oven to 450'F. Once the oven reaches that temperature, set the timer for thirty minutes to bake. Once the timer goes off, turn off oven and leave the dish in as the temperature cools down. This will have prevent sudden temperature changes that can result in cracking.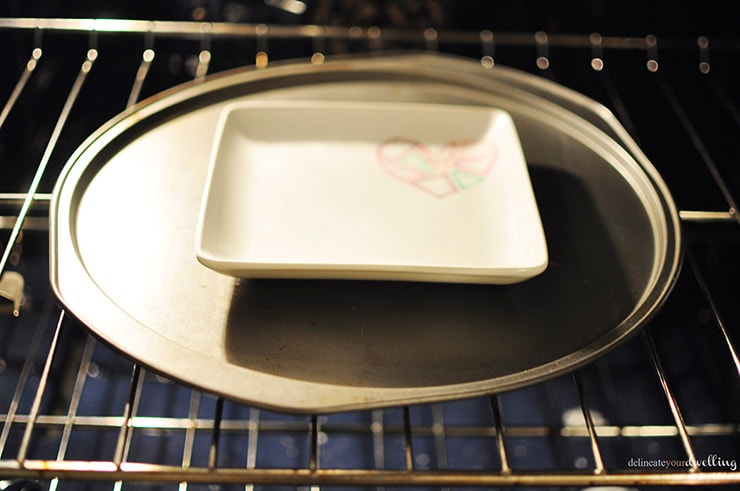 As noted in my disclaimer above, all the vibrant and colorful pinks I used on this project turned odd shades of mustard yellow. My fun mint color turned teal and the red turned maroon. So, if you are by chance looking for a fall themed Valentine's Day Cookie Dish, these are the colors for you!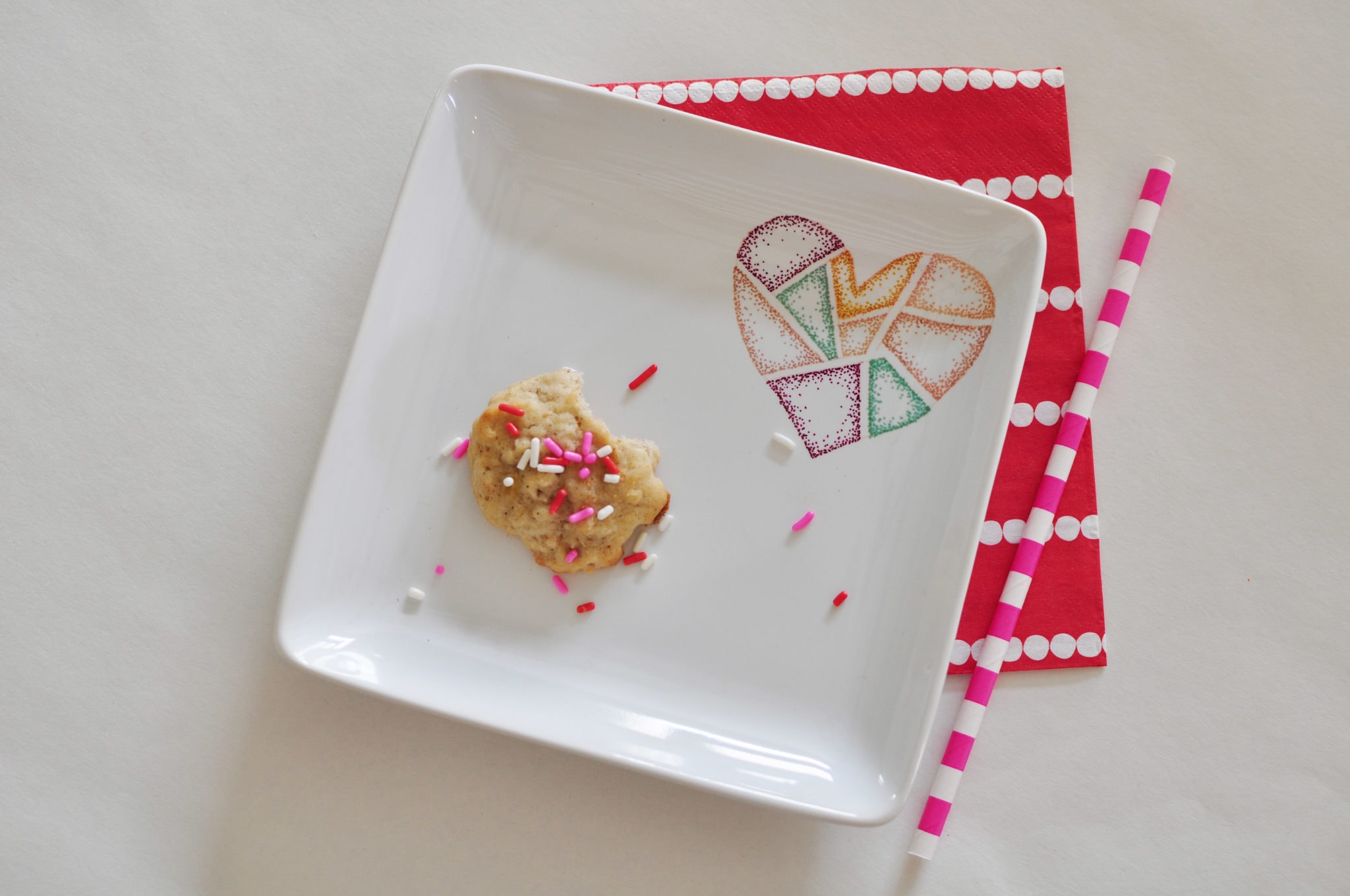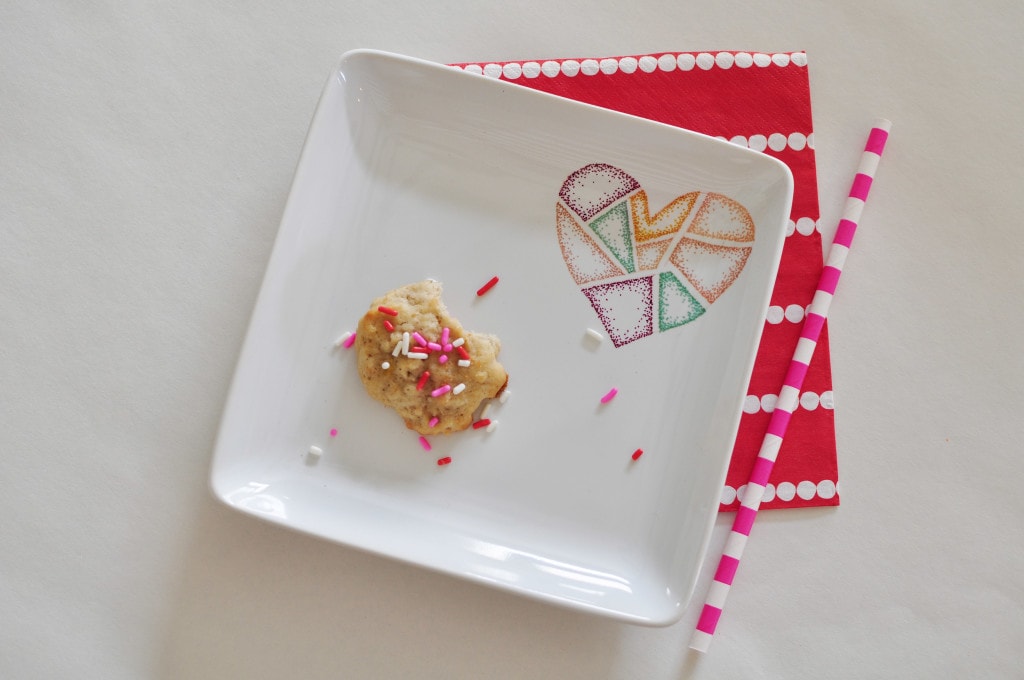 Regardless of the unfortunate color changes, I really love how this dish came out.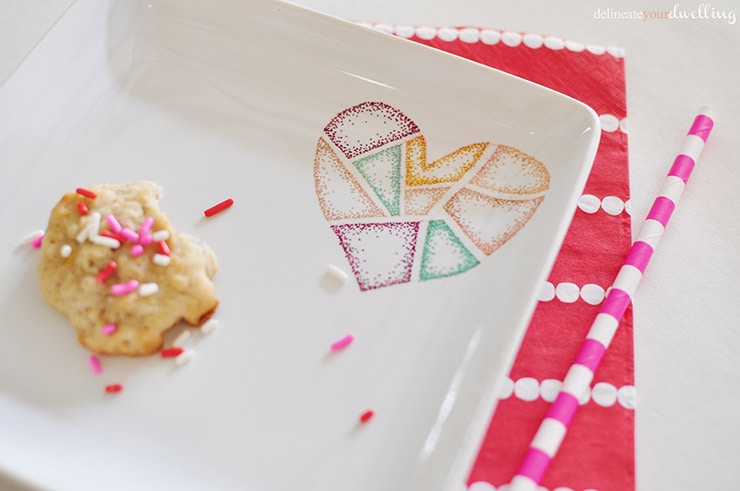 Plus, with a few sprinkles and a delicious cookie… any dish looks better!