My three part series on polymer clay is coming to a close today. I created a Clay Plant Holder, a Braided Clay Bracelet and today am sharing how to create a mini Coiled Clay Bowl. I've really fallen in love with clay after these three projects and I'm hoping I've encouraged you to either dig out your stash of polymer clay or head out a buy a few in your favorite colors!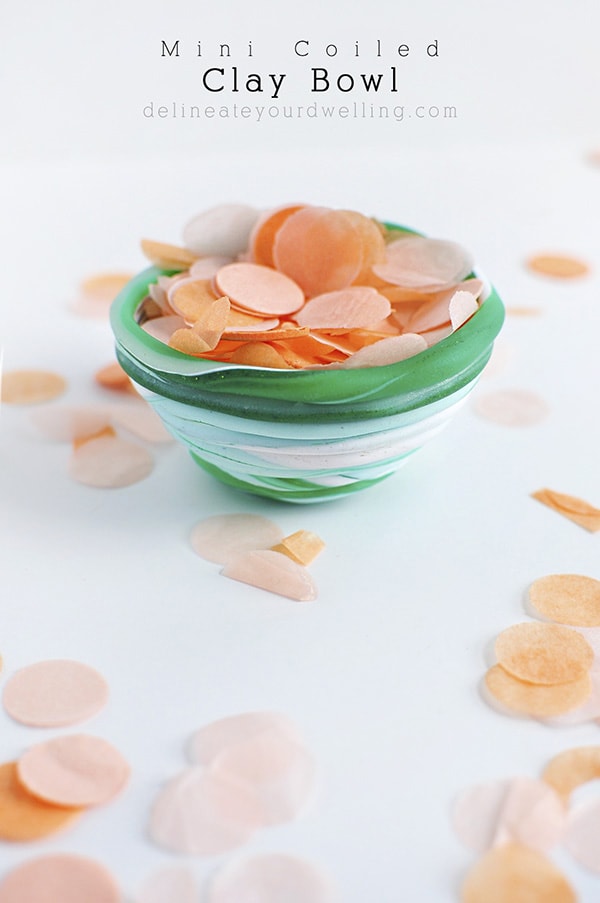 If you are looking for more information about everything involving marbling, my Marbling 101 post might be just what you are looking for!
This post may contain affiliate links. See full disclosure here.

Polymer Clay
Sharp Clay working tool
Clay Rolling Pin
Mini Bowl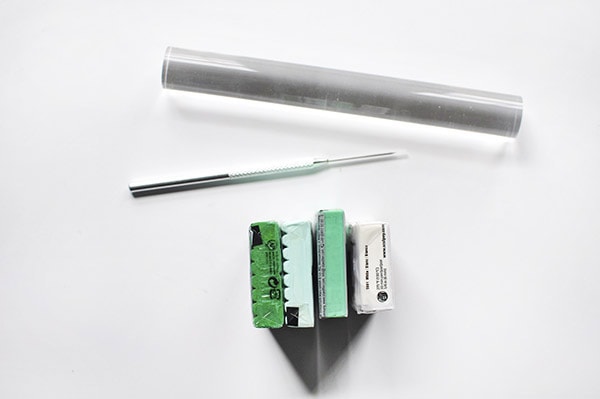 This is yet another very easy project, which are always my favorite. My mini coiled clay bowl is about 2-3″ across in diameter, but I think you could just as easily create one a bit larger in size.
To create the marblized look of this project, I used four different shades of green polymer clay. I slowly held them all in my hands and warmed them up with kneading. I rolled them out with my Clay Rolling Pin a few times and eventually was happy with the level of marbleization. Next, I started rolling out then coils with my hands. The smaller your clay bowl is going to be, the smaller your coils need to be. Then, turn your mini bowl face down and start wrapping your clay coils around it. Do not press the clay tightly against the bowl, just gently wrap.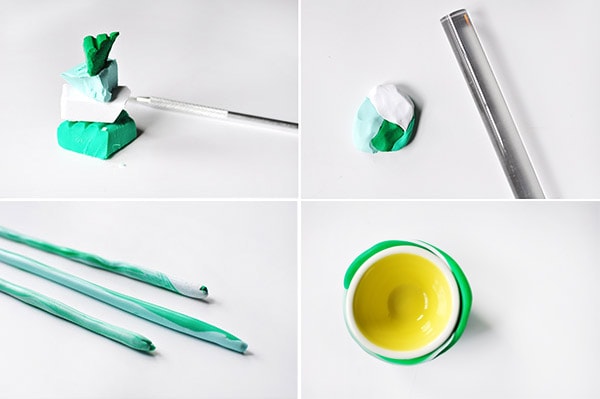 You are left at the end with this lovely looking coil wrapped bowl.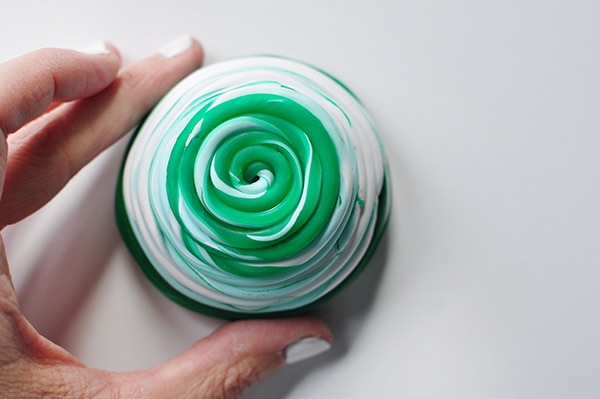 Leaving the bowl face down, transfer it to your preheated oven. Follow the baking directions per your clay. I put mine in at 265F for about 35 minutes. It was such a low temperature, I wasn't concerned with my actually ceramic bowl.
Once the bowl was done baking, remove from oven and let it completely cool. Polymer clay doesn't bake rock hard, it still has just a bit of give to it. So, I was able to use a then butter knife and gently wiggle the clay bowl away from the actual ceramic bowl.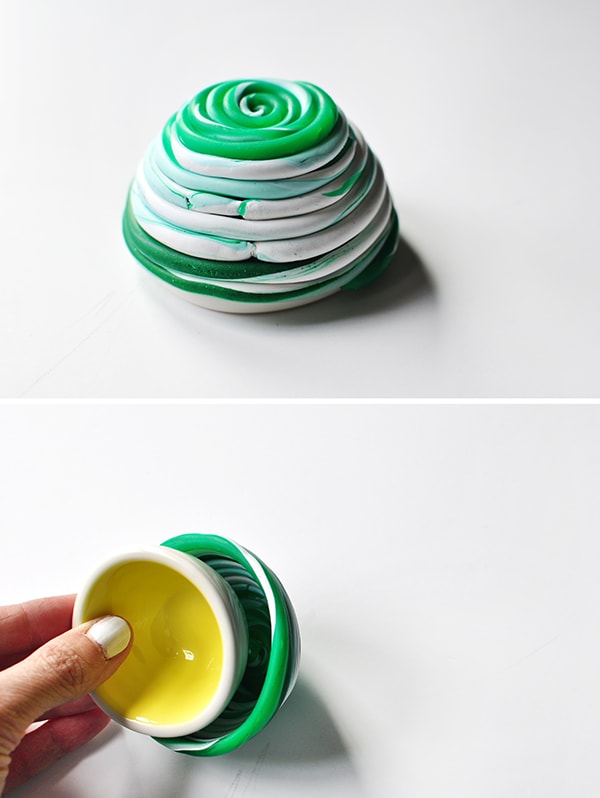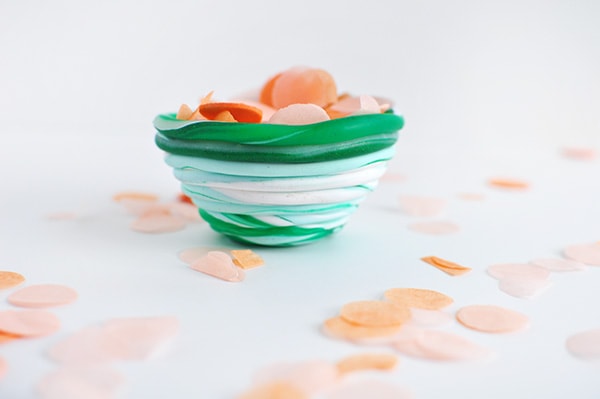 I want to create a bigger Coiled Clay Bowl to hold all of my peach and orange confetti because what a gorgeous color combination!!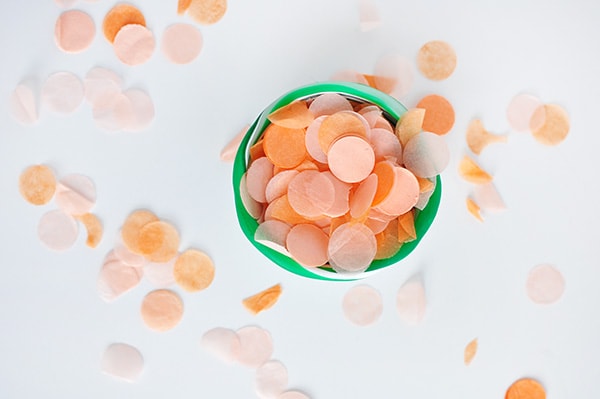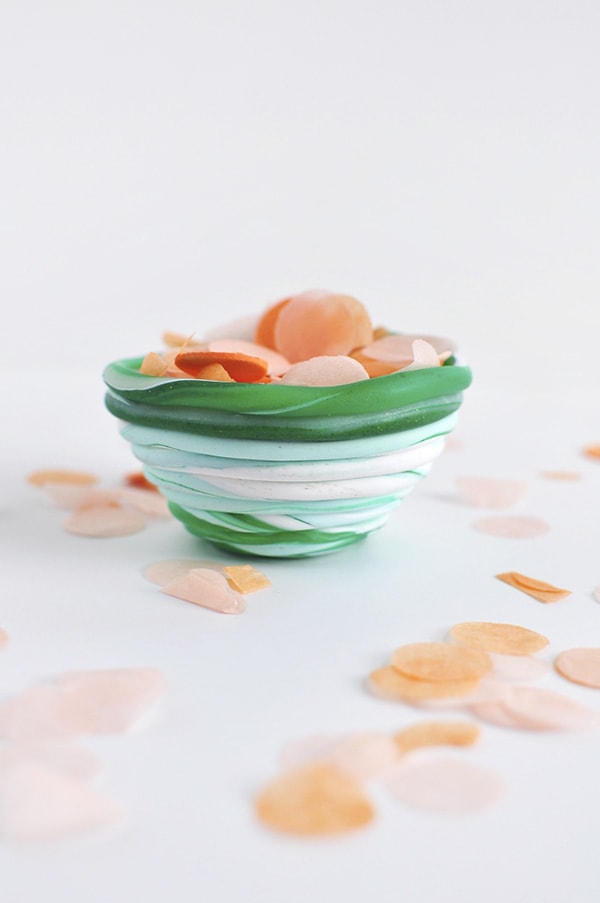 Have you enjoyed this polymer clay series? Would you like more of them in the future?
Interested in my other Polymer Clay projects?
SaveSave
SaveSave
SaveSave