INSIDE : Renters rejoice! There are so many amazing Rental Home Decor Hacks out there now. No longer do you need to sacrifice living in a beautiful place because you rent your home. Check out 7 great ideas below.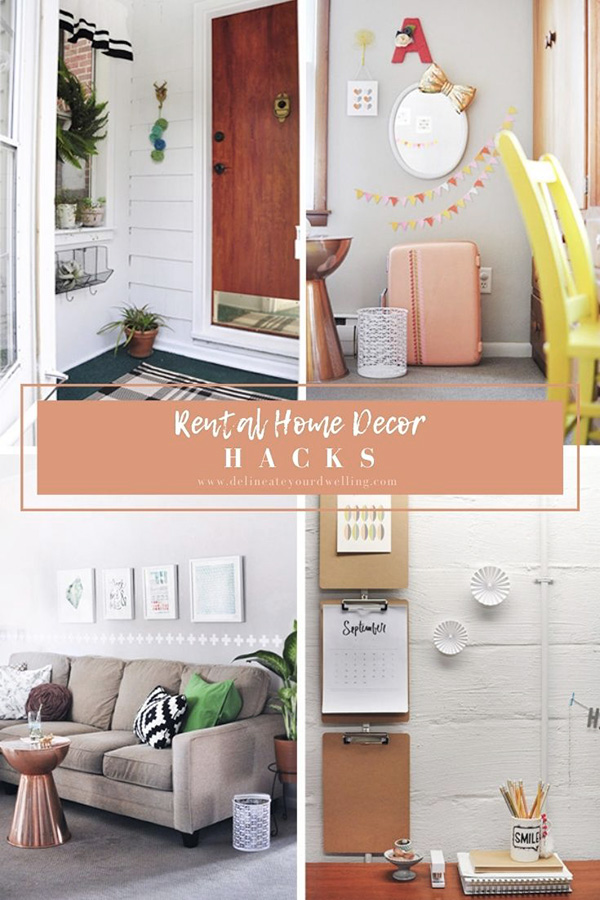 This post may contain affiliate links. See my full disclosure.
During a brief two year stay in Illinois, we rented a darling little 3 bedroom, one bathroom home. I could not believe how many people were surprised that I took the time to make that little place from a house to a home.
Just because you don't own your current living conditions, absolutely does not mean that you should not enjoy and love where you are.
Whether you are in an apartment, condo, townhouse, rental home or anything else in between – there is something to be celebrated about where you are right now.
Below I have gathered 6+ super easy to do Renter Friendly DIY and Home Decor projects that I did while we lived in our Illinois rental.
Also included is one of my favorite DIYers, Medina from Grillo Designs and her Home Sweet Rented Home book. Whether you own or not, this was an excellent book!
7 Amazing Rental Home Decor Hacks
Looking for a few other easy DIY ideas? You might like some of these…