We have now officially been in our new home for eight whole days. Progress is being made for sure, but it has been slow going. I'm sure some of you can relate! The kiddo's start school soon and I am going to be home getting my creative on. With all that creative time AND a new home at my disposal, I have a decor items on the brain in a big way. Today I rounded up some of the Best Pillows under $45!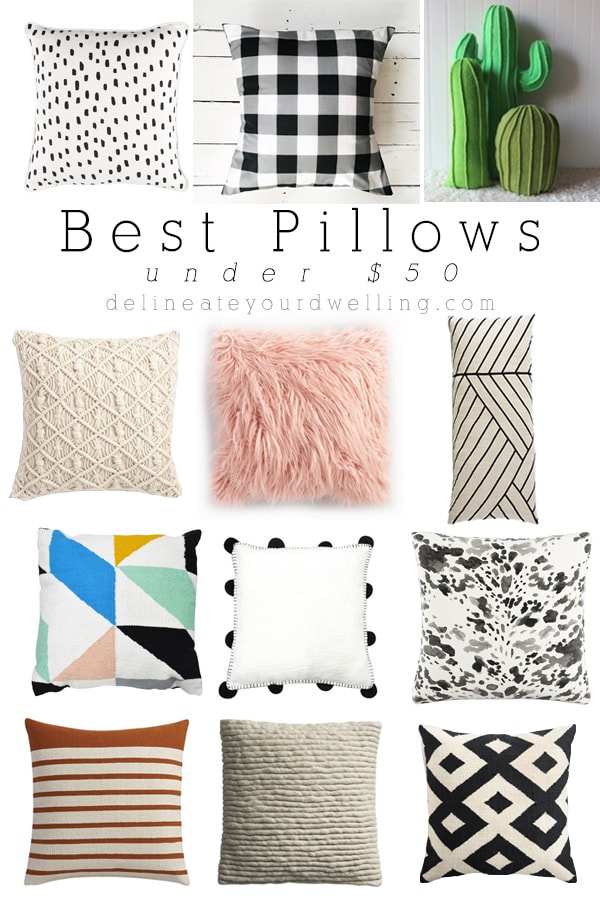 This post may contain affiliate links. See full disclosure here.
Also, check out my girl Kara from Kailo Chic's kickstarter with her CONFETTI filled pillow. Yes, you heard me right.
And I have something REALLY fun to share (HERE) and it definitely ties into my recent searches for new colorful pillows.
Until I can share that news, take a closer look at some of these beauties!!
BLACK patterns:


COLOR:


WHITE patterns:


Which are your favorite because I think I want them alllll!

SaveSave