The best of the BEST Wall Hangings
INSIDE : Looking for the very best of the BEST Wall Hangings? A roundup of 14 stunning wall hangings that are trending, creative and unique to hang in your home.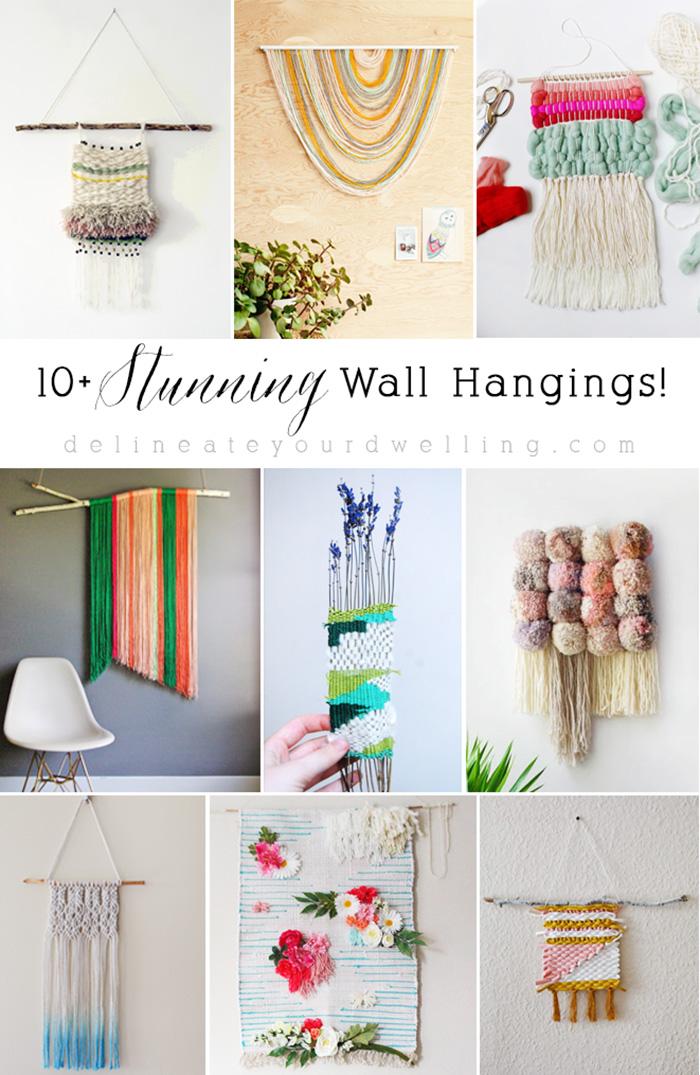 This post may contain affiliate links. See full disclosure here.
This post has been updated since it's original September 2015 publish date.
Weaving.
Macrame.
Finger Stitching.
Loom weavings.
Wall Tapestries.
Friends, have you been seeing all these different techniques showing up all over not just the internet but at many of your favorite retails stores, too?
Today I am sharing my personal favorite wall weavings. These are stunning wall hangings that I would gladly hang in my home!
Some are easier than others, but I love them all just the same. And I'm pretty sure I remember my mom making wall hangings in the early 90's, so I might need to go have a craft night with my mama and learn the ways!
What is wall weaving?
Wall weaving is a type of weaving that is hung on a wall once complete.
Wall weaving is a relatively new art form, dating back to the early 20th century. However, it has quickly become popular, as people appreciate the unique beauty and versatility of wall-woven pieces.
Wall weaving can be made from a variety of materials, including wool, silk, cotton, and even recycled materials. The type of material used will affect the look and feel of the finished piece.
Wall weaving can be used to create a variety of different designs, from simple geometric patterns to intricate images. The possibilities are endless!
Wall weaving can be a challenging but rewarding art form. It requires patience, skill, and creativity. However, the finished product is sure to be a beautiful and unique addition to any home.
Please be sure to pin these gorgeous wall hangings from their original source.
Best Wall Hangings
Looking for the very best of the BEST Wall Hangings? A roundup of 9 stunning wall hangings that are creative, unique and trendy to hang in your home.
So what do you think? Heading off to your local store to buy some fabulously thick yarn like me? I see a weekend project coming up!
Learn to Weave Resources
I've also now taken a few weaving classes from Hello Hydrangea and her classes are just my very favorite. I have Welcome to Weaving and Welcome to Weaving 2. And my friend, Anne's book Weaving Within Reach is maybe the most lovely weaving book I've ever seen.
Have you done any weaving projects?
And if you REALLY want to do a weaving but aren't quite ready to make the jump, you should check out my Wall Weaving printable!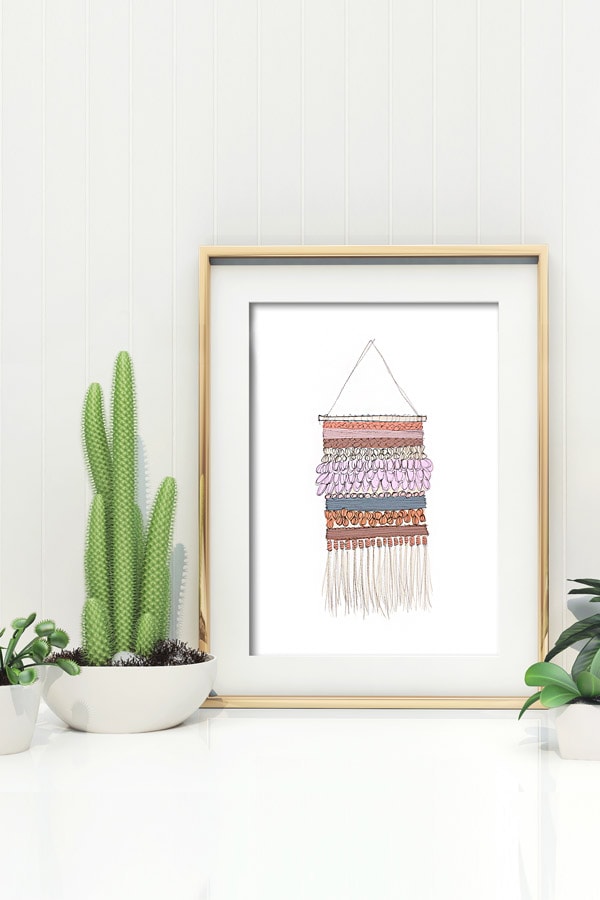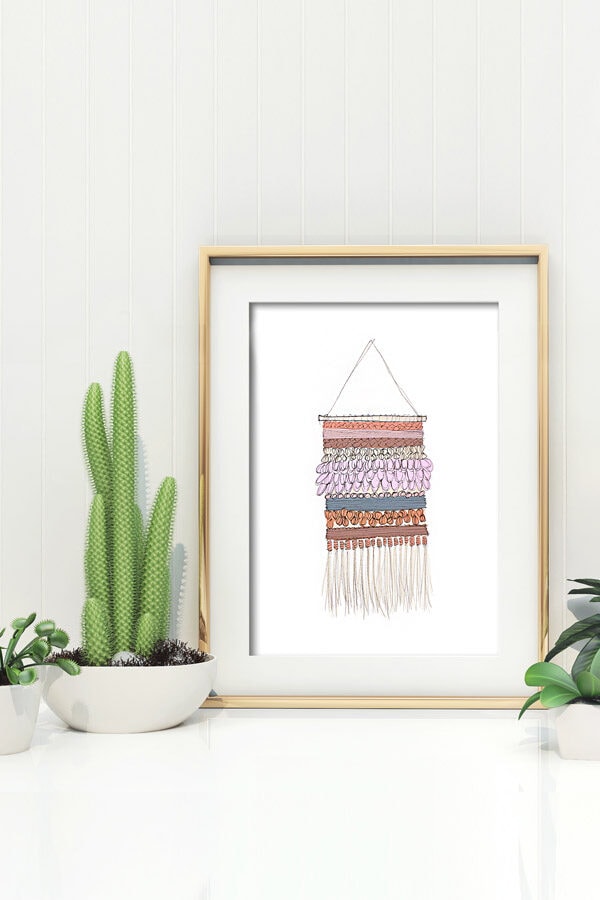 What is the oldest known wall hanging?
The oldest known wall hanging is the Pazyryk Carpet, which was found in a tomb in Siberia.
It is dated to around 500 BC and is made from wool and felt. The carpet is richly decorated with images of animals, plants, and geometric patterns.
SaveSave