INSIDE : The very best Modern Trivets to help protect your table and countertops, all the while looking so trendy and sophisticated. Give yourself the gift of extra with a simple trivet for your home!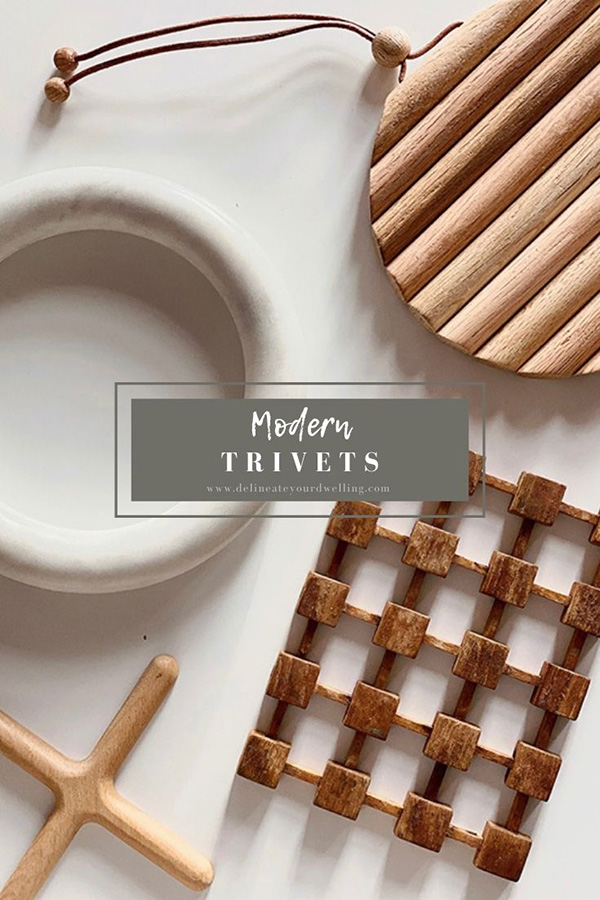 This post may contain affiliate links. See full disclosure here.
I recently shared on Instagram that I have been having a love affair with slowly collecting unique and modern trivets. I have been gifted a few (that I asked for). I found a few while out thrifting. And a few have been just too beautiful to pass up here and there online.
It sounded like you all were here for beautiful trivets, so I decided to create an entire blog post rounding up my very favorite wooden, marble and everything in between trivets. Because if we can't set a beautiful table for an everyday meal, then when can we!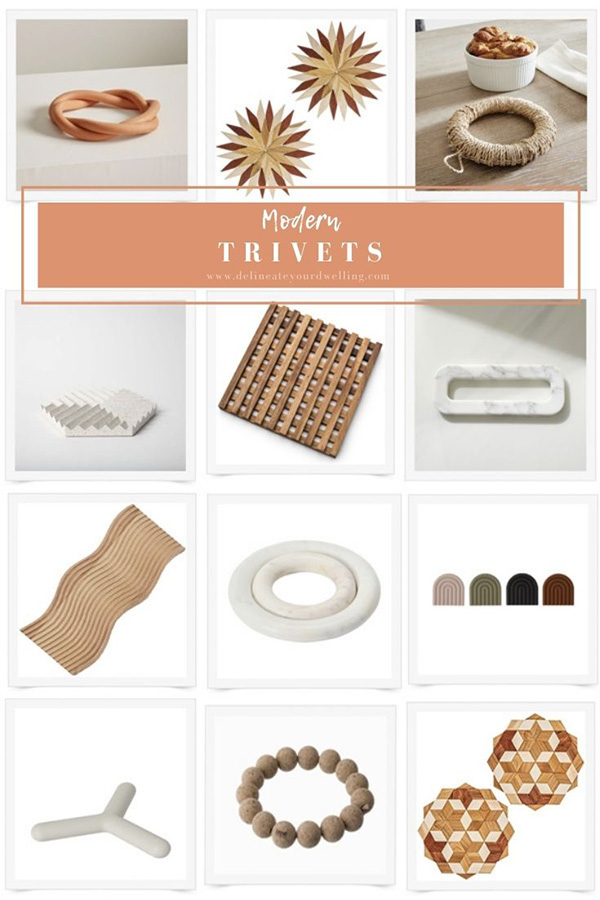 Shop these gorgeous trivets:

But first because I was curious myself, let's do a quick Dictionary review:
What is the difference between a Trivet, Hot Pad, Coaster and a Cutting Board?
Trivet – A heat absorbing or reflecting material used for a cooking pot or kettle to stand on.
Hot Pad – A flat mass of soft material used for protection under a hot dish to protect a table.
Coaster – A small tray or mat placed under a bottle or glass to protect the table underneath.
Cutting Board – A cutting board is a durable board on which to place material for cutting.
What are the best Modern Trivets for entertaining?
Which of these trendy trivets are your favorite? I shared which ones I actually own right below this, so make sure to keep reading. You can click on the images below to check out more about each product.

Here are the exact ones I currently own-