INSIDE : Learn how to make a Tissue Paper Banner as a fun DIY party decor item! See the quick steps to help add festive wonder to your next party while using tissue paper.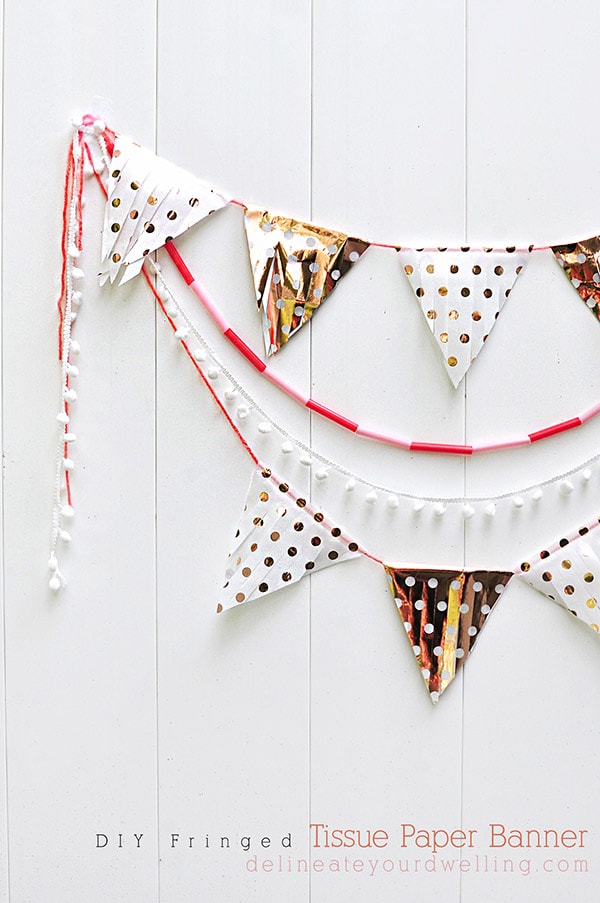 Parties. I love dreaming up ideas, I love creating and I love executing them. And when I can do it on a budget it's even better!! Today, I am sharing my next 12MonthsofMartha post on how to create the cutest DIY Fringed Tissue Paper Banner for practically no cost at all!
This post may contain affiliate links. See full disclosure here.
SUPPLIES NEEDED TO MAKE A TISSUE PAPER BANNER:
Polka Dot Tissue Paper
Martha Stewart Fringe Cutting Tool
Gold Scissors
Yarn
Plastic IKEA Straws
Scotch Tape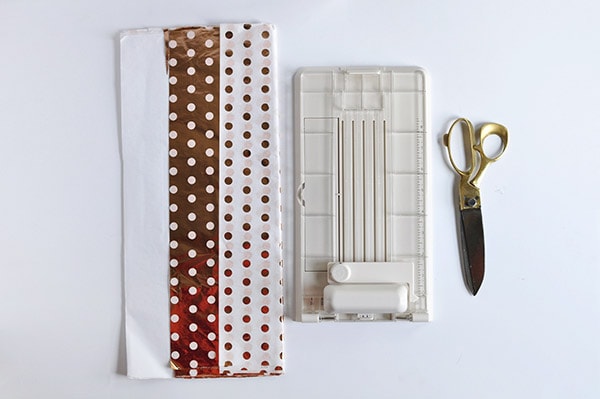 HOW TO MAKE A TISSUE PAPER BANNER:
First off, determine the total length you want and/or need for your Tissue Paper Banner. Fold the Polka Dot Tissue Paper in half, leaving the top where the fold is as is, cut out triangle shapes.
Once you have all your folded tissue paper triangle shapes cut out, insert 4-6 sheets of tissue paper into your Martha Stewart Fringe Cutting Tool.
Read directions on changing the fringe dimension. The cutting tool is very simple to use and think I am ready to fringe everything in sight now! Fringe your tissue paper accordingly but leave the top 2″ at the fold, un-fringed.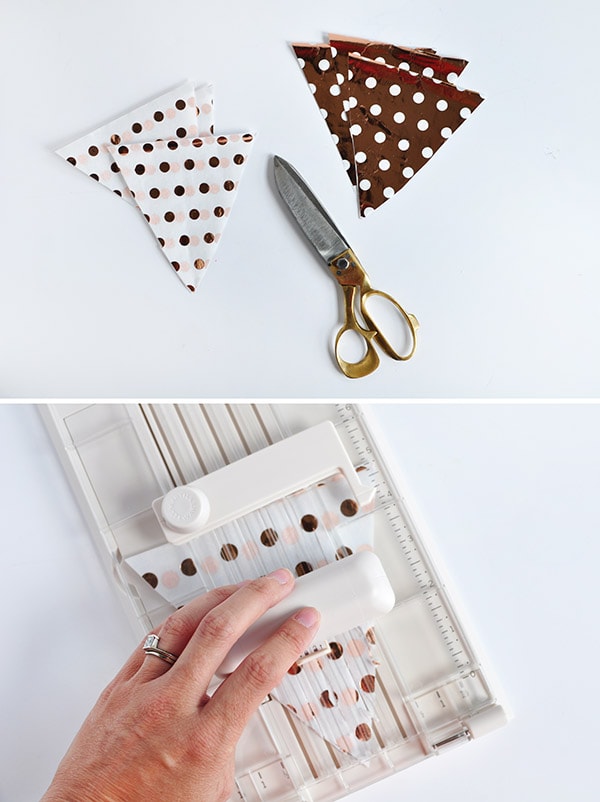 You are now left with lovely little fringed folded triangles, so it's time to get on making that banner!
I wanted the yarn and embellishments to be the color pop, so I choose a pretty coral pink colored yarn for the banner string. Simply tape the tissue paper onto your yarn. (My dachshund tape dispenser is no longer available, but you can still get this adorable French Bull Dog.)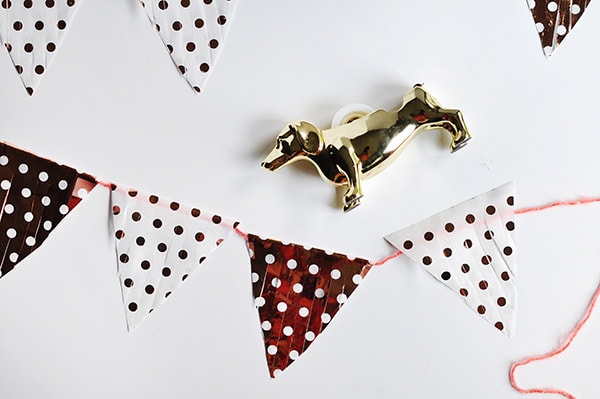 I love layering banners, so I made two strands and hung them at different heights.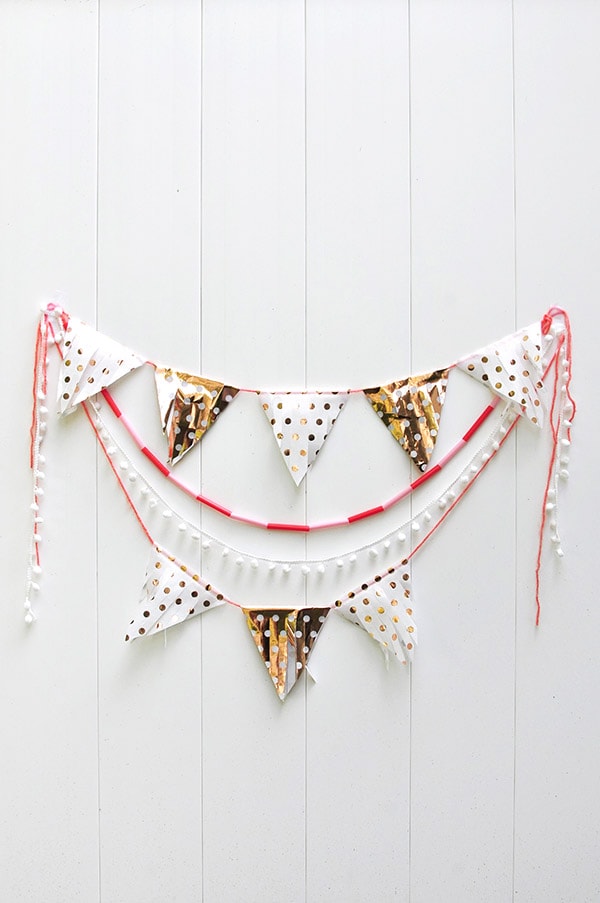 Then I added in pink and red straws that I strung together. And lastly, added in a white pom pom string from Target's dollar section.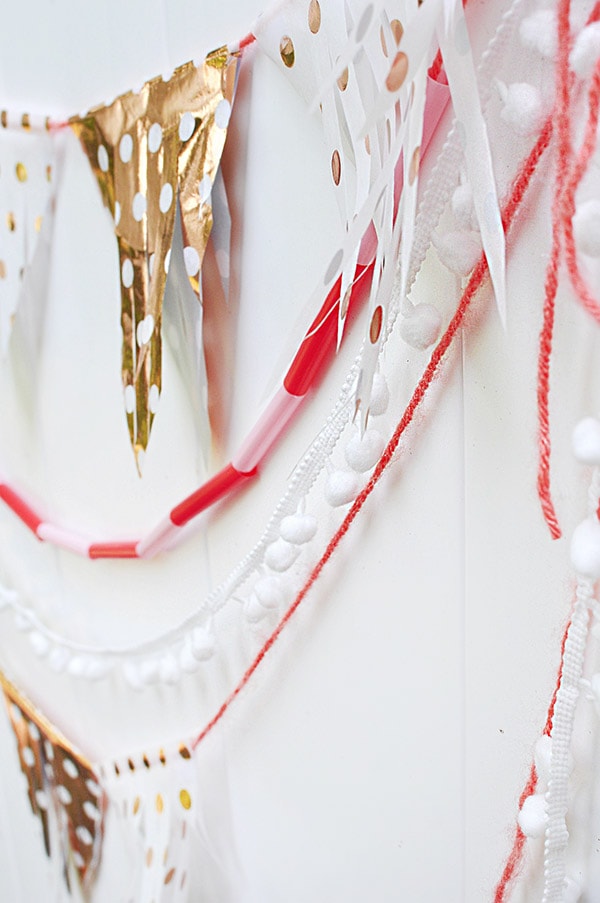 All of the texture and color are the perfect DIY party touch and it if you are able to use most of the materials from home like I was able to, this little fringed tissue paper banner costs under $16!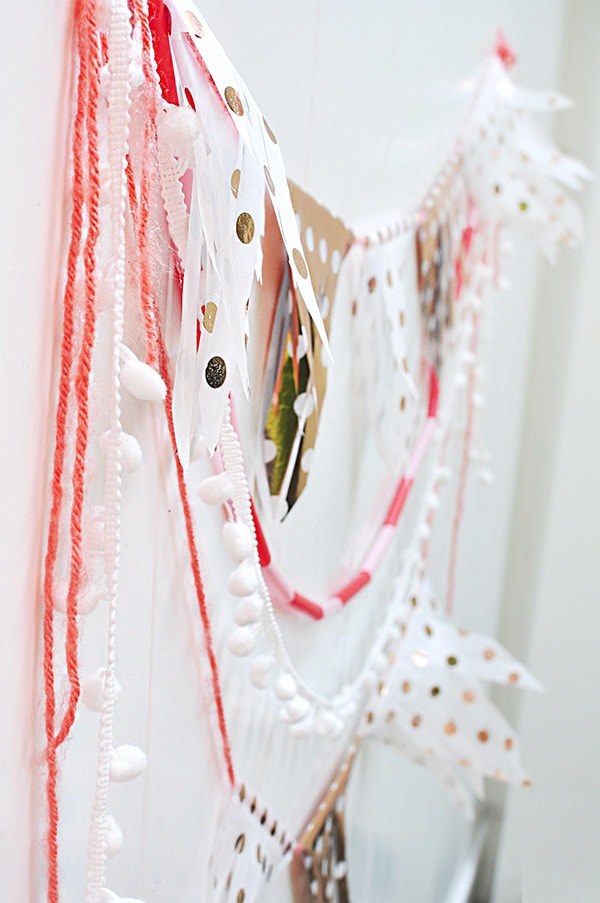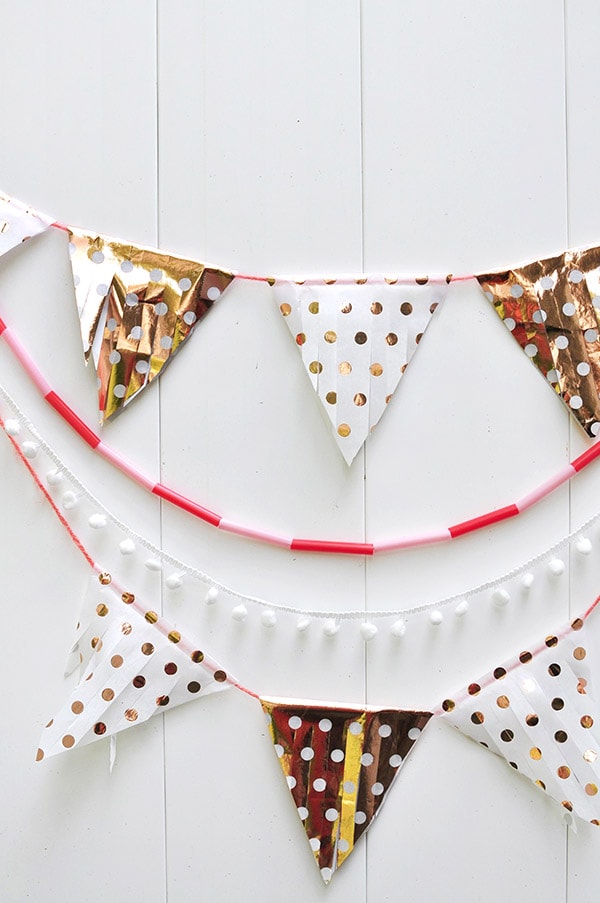 Interested in the other 12 Months of Martha projects I've done?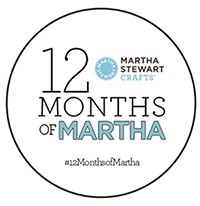 Thank you to Martha Stewart for supplying the craft materials used on this project. From the brushes to the paints, as you can imagine, Martha sells only the highest quality products and I love them!