INSIDE : Learn how to create a gorgeous Stamped Tribal Clutch using a few simple products! The perfect craft to turn your own bag into something new and fresh.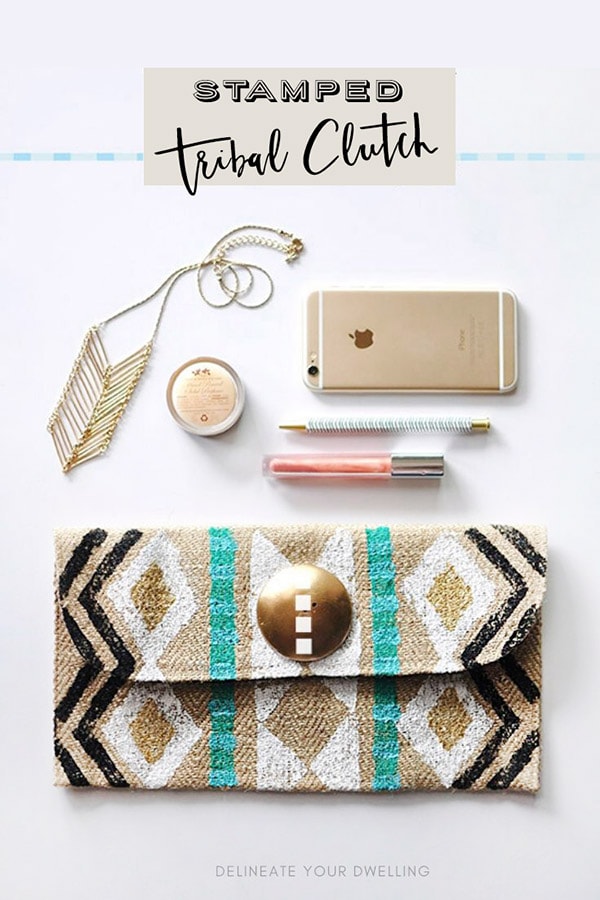 This post may contain affiliate links. See my full disclosure here.
I am beyond excited to share that I've joined with the 2015 creative team over at Martha Stewart to participate in 12 Months of Martha! What is that, you ask? Each month I will receive a box of Martha Stewart craft products and am asked to create something unique and beautiful. I whole heartedly said, "Yes please!".
This month I recieved all different sorts of fun core crafting products from paints, to decoupage and fringe scissors. Today I am sharing how I used those products to create a Stamped Tribal Clutch.
Check out some of the other amazing Martha Stewart crafts I have made!
What supplies do I need to make a Stamped Tribal Clutch?
Clutch – similar options – Raffia Clutch + Cream Clutch
Faux Leather fabric
Sponge Brush
Mod Podge, Matte Finish

Martha Stewart craft paints
Sponges
Scissors
Fabric Fusion
Gold Spray Paint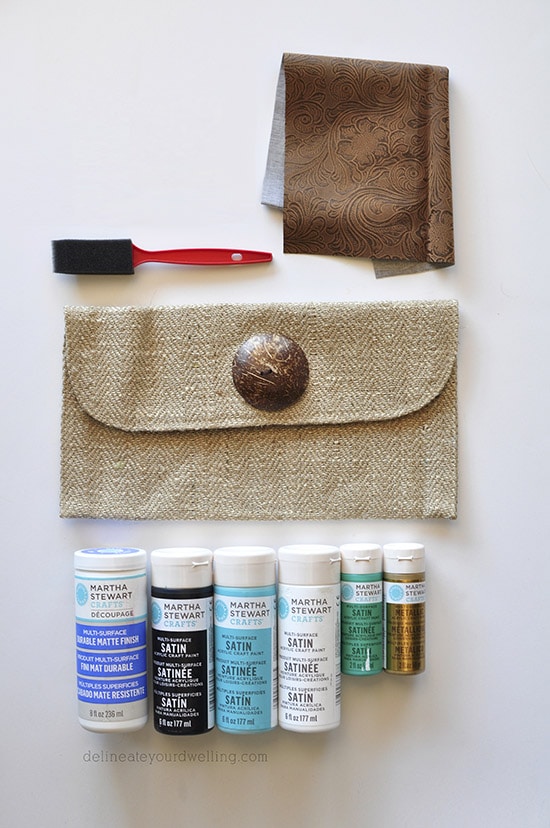 How to make a Stamped Clutch:
Using a regular sponge, I cut it into various shapes (triangles, diamonds and narrow lines) to stamp my patterns onto the clutch. Using a small dollop of Martha Stewart paints, I dipped my sponge into the paint and applied it to the burlap. I really loved how smooth and rich the paint color came out.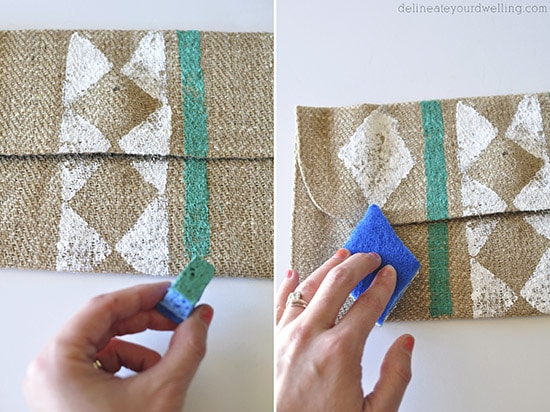 I knew for certain that I wanted to cover up the interior of the clutch. It came with a BOLD leopard print and although some ladies can totally rock that, it didn't work for me.
I laid down a section of faux leather fabric and traced the shape of my clutch onto it.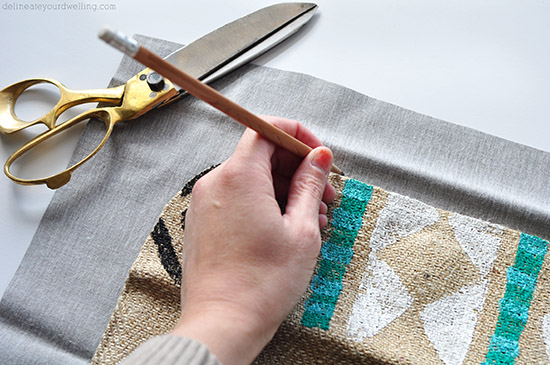 I cut out where the magnetic latch was located and then used fabric fusion to secure the faux leather in place, the perfect no-sew option! The leather only goes a few inches past the opening, but the fabric fusion should hold it in place perfectly.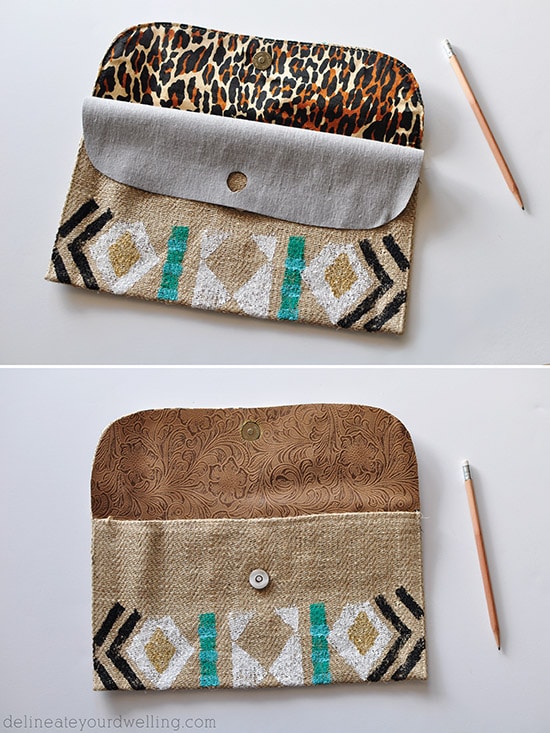 Stamped Tribal Clutch
I love the new leather interior look now and have taken my clutch out for a night on the town a few times already!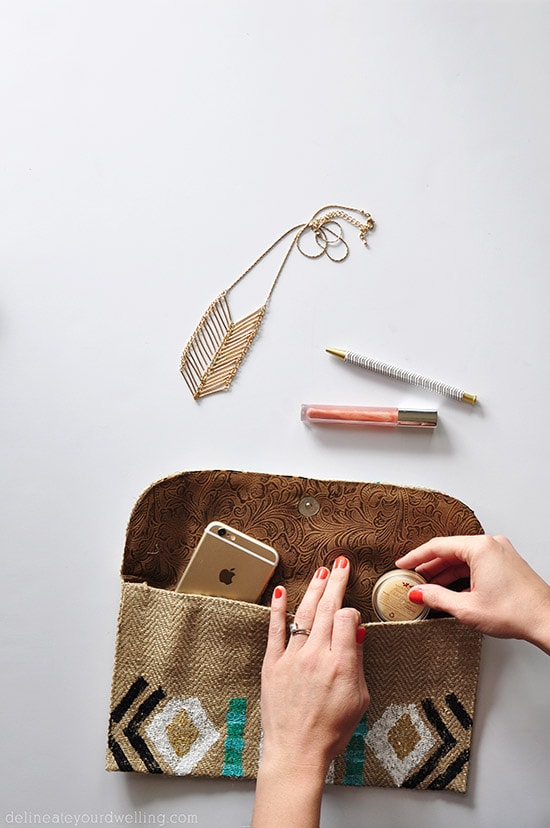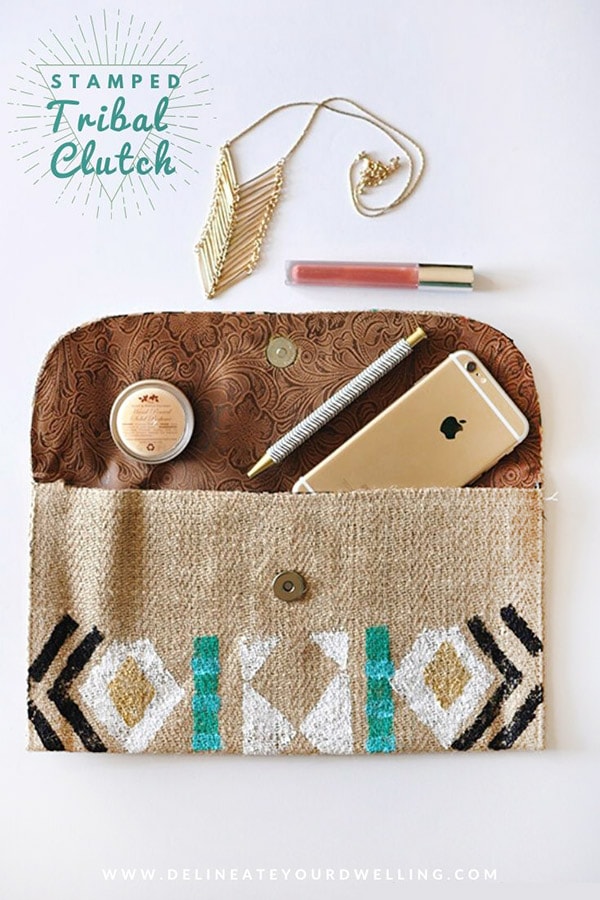 I also spray painted the wooden button gold and added four simple white paper squares using Martha Stewart's decoupage.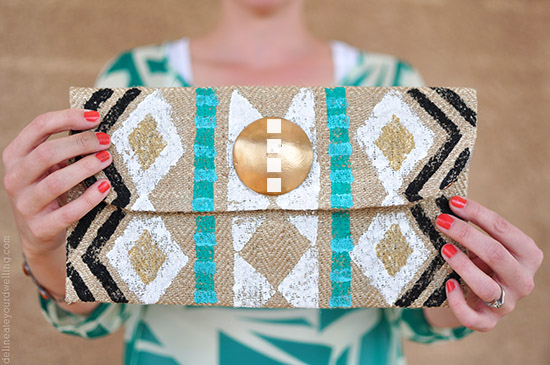 I'm officially in love with this clutch now!
Interested in the other 12 Months of Martha projects I've done?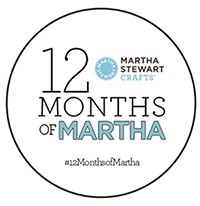 Thank you to Martha Stewart for supplying the craft materials used on this project. From the brushes to the paints, as you can imagine, Martha sells only the highest quality products and I love them!