INSIDE : Learn how to host a simple neutral baby shower with ease! You can never go wrong with classic colors for either a boy or a girl.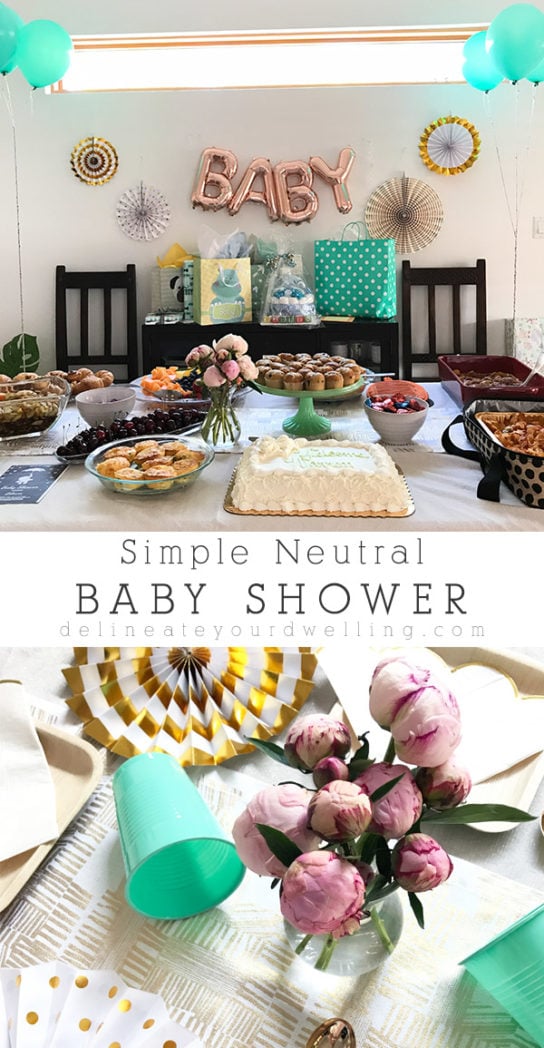 I was so excited recently to be able to help host along with 3 other wonderful ladies, a baby shower for our dear friend Liliana. She and I have been friends for 13 years and after hosting each other's wedding showers, being bridesmaids in each other's weddings and her hosting both of my kiddo's baby showers… I WAS THRILLED to be able to host her baby shower!
It's been a long time coming and true to the decor in her nursery, we went with a Simple Neutral Baby Shower theme.
And what a beautiful pregnant lady she was!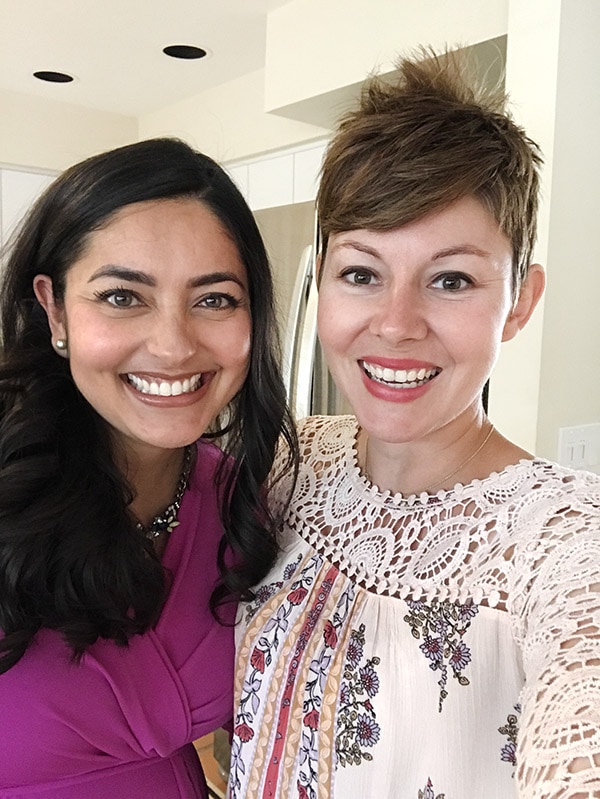 Tips for creating a Simple Neutral Baby Shower theme:
I love a good monochrome moment, so when I got to help decide the colors for the baby shower cake, I took the "neutral" route and ran with it!
Simple and classic Cake
I had the cake decorator use a creamy white buttercream frosting base with creamy white flowers, a trellis pattern and the softest mint green they could do for the writing. I was so thrilled with the cake's look. Plus, it was a delicious chocolate cake inside, yum!
Simple decor items
We set up most of the party in my dining room. I can hardly do a party anymore without helium filled balloons. This little helium tank has changed my entire outlook on balloons. No longer do I go to my local party shop and ask them to fill balloons for $20+… with this tank, you can do it all at home for literally nothing. I also used these lovely mint balloons.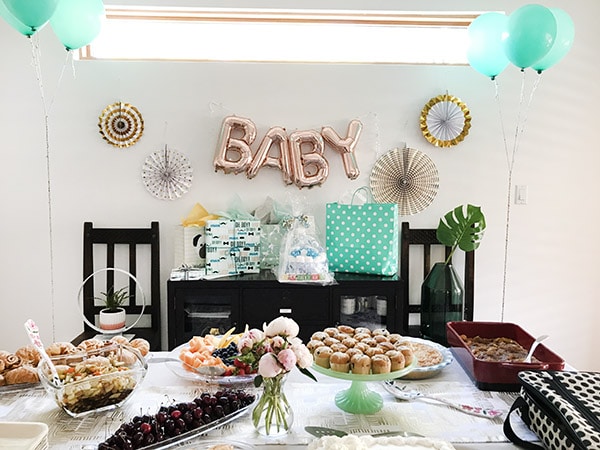 I love bring old and new friends together for such special events like this… and lots of laughing makes it all the better!
Delicious Food
And can we talk about how great the food was?! Having a hosted many a party completely on my own, it was wonderful to have three other ladies help host and prepare such delicious brunch dishes. We had fresh fruit, muffins, rolls and so many tasty egg dishes. It makes me hungry just thinking about it all.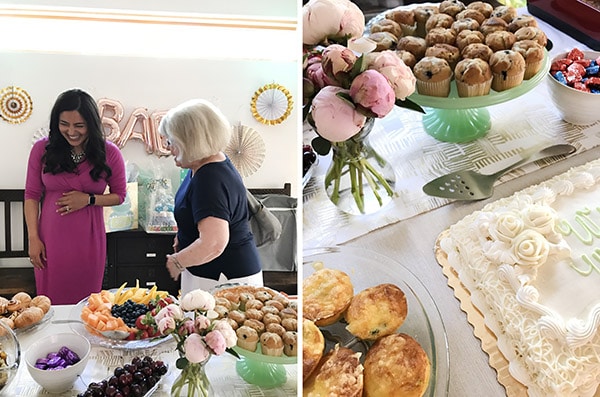 I have had my eye on these recycled fallen palm leaf plates for a while, just waiting for the perfect occasion to give them a try. They had the coolest texture and I loved their neutral color.
Also, I love using Sugar + Cloth's party line whenever possible so I used her adorable disposable mint green flatware and round white napkins! Gold and white paper pinwheels, mint green plastic cups, some fresh pink peonies and we were set – neutral and yet so fun!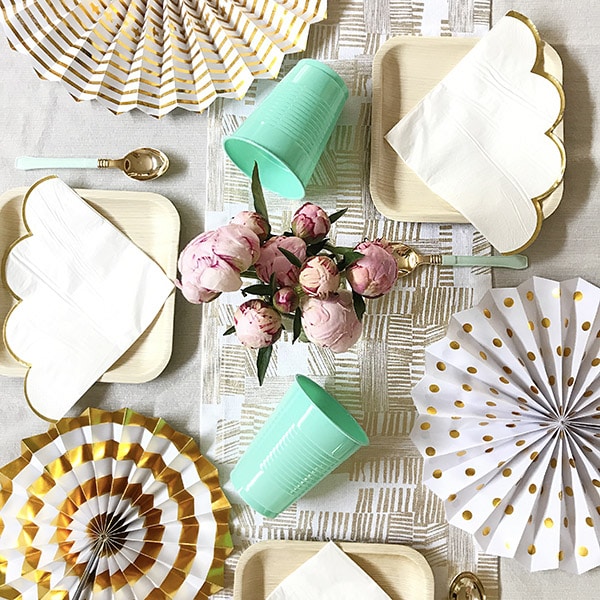 We played some crazy blindfolded games, well done Kim and Tammy!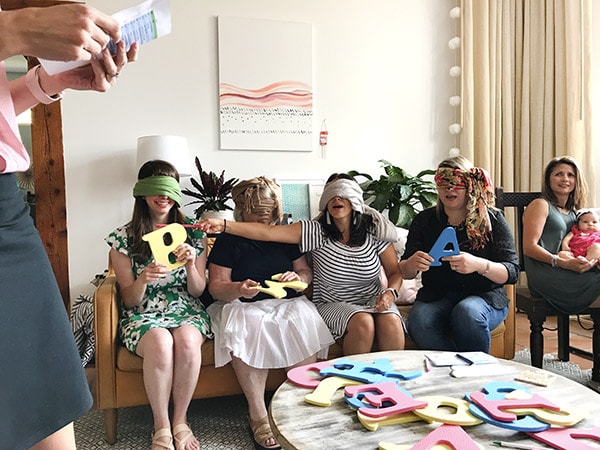 Liliana, me and all the other lovely hosts!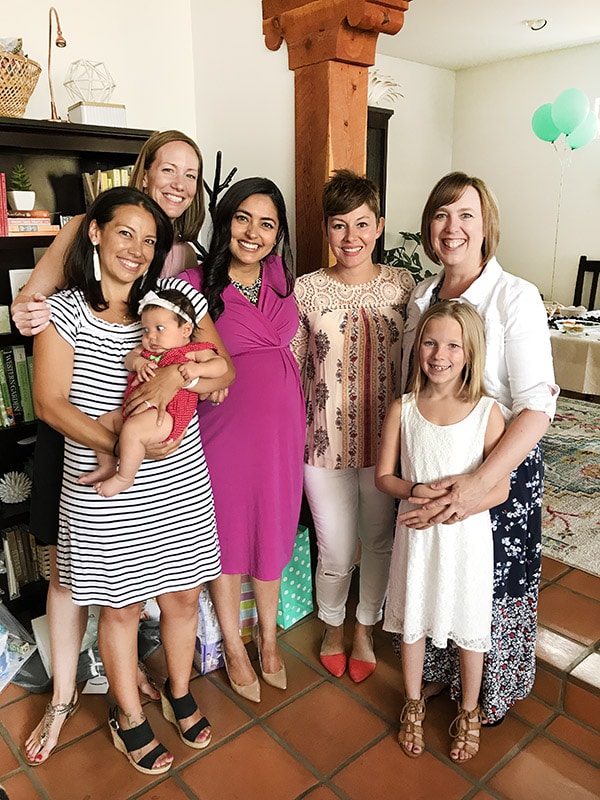 Looking to grab some of these simple baby shower items? Shop here.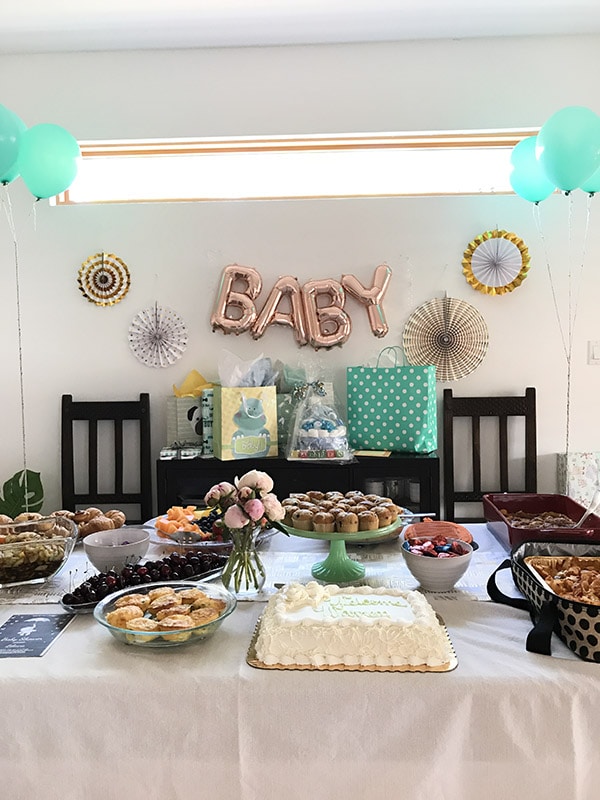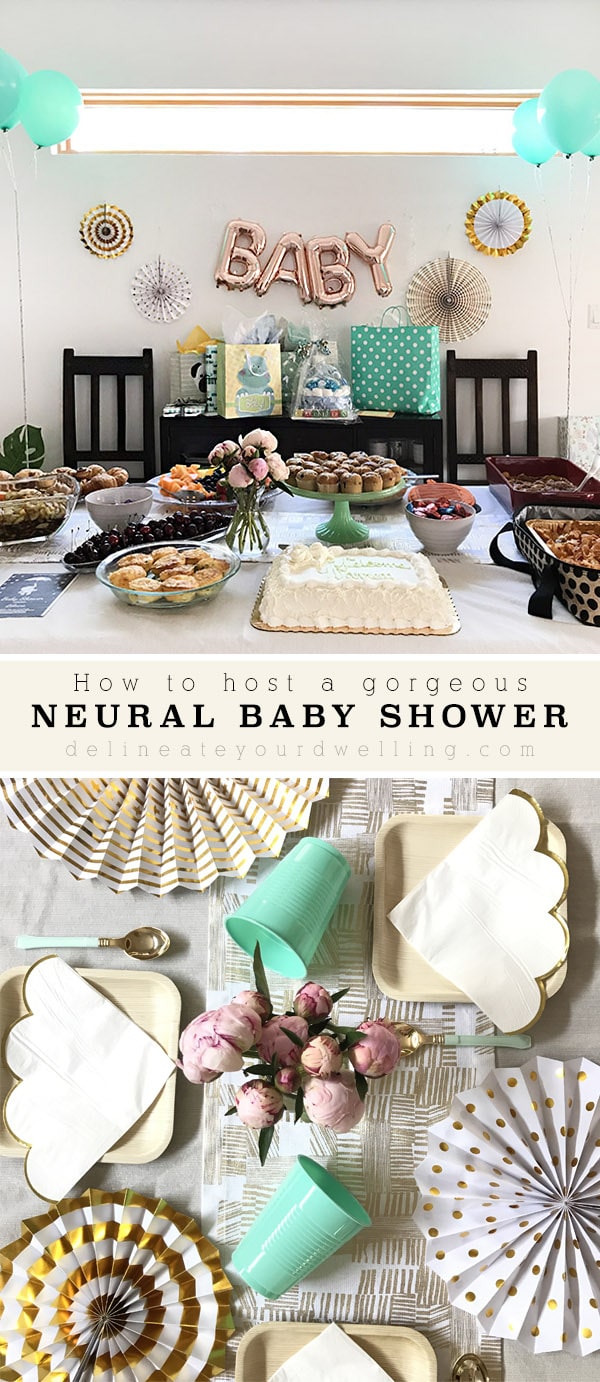 Looking for other baby shower ideas?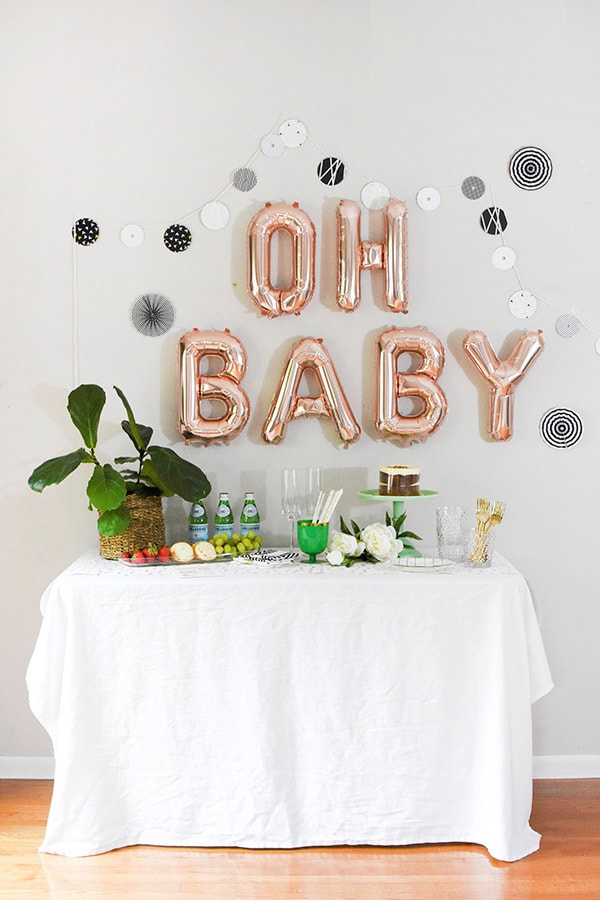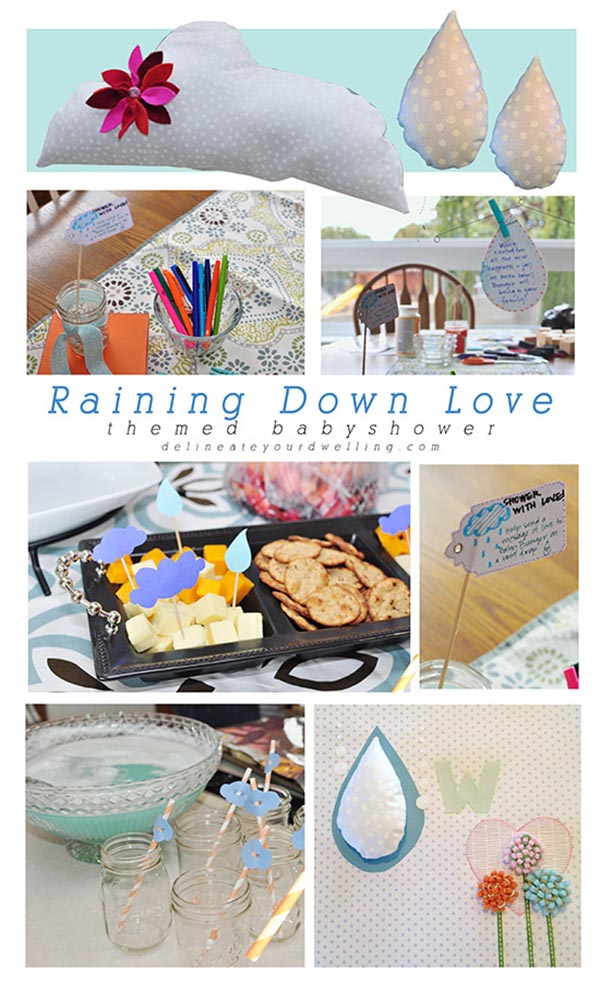 SaveSave
SaveSave
SaveSave