INSIDE : The best six Mid-Century Modern styled Sideboard + Buffet tables for your Dining Room. Give yourself the gift of extra storage space with a gorgeous piece of furniture.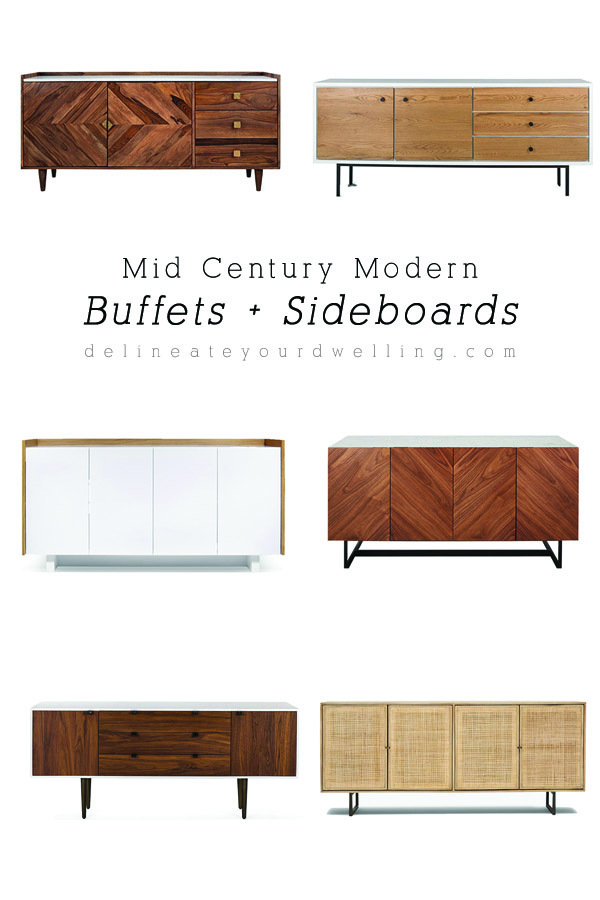 Back in September of last year, I shared my completed Modern Southwest Dining Room. It had been such a labor of love. I took my vision and without buying all new everything, slowly I painted and updated the space. That room ended up being featured in HGTV magazine just recently and I loved that I was able have a two page feature in a national magazine without buying all new things!
Now, I have however been on the lookout for a new sideboard or buffet table in that room for quite some time. I look on Craigslist daily and am always keeping my eye out for a sale on some of my favorite online furniture stores.
This post may contain affiliate links. See full disclosure here.
The reason I am looking to upgrade my current buffet table is it just isn't very practical for our needs. What you don't see on the other side of our dining room is we have two very full bookcases. There are constant craft supplies being pulled out from one of them and it is such a mess.
I would love to get a larger sideboard than my current old Pottery Barn one, plus my style has so drastically changed since we got our current one 12+ years ago. It is just time to update and get something new, larger and more fitting with the room!
But first because I was curious myself, let's do a quick Dictionary review:
What is the difference between a Sideboard, Buffet table and a Credenza?
Sideboard – A flat topped piece of furniture with cupboards and drawers, placed along a wall and used for storing dishes, glasses, and table linen.
Buffet table – A cabinet with shelves and drawers for keeping dinnerware and table linens; a sideboard.
Credenza – A sideboard or cupboard.
Ha – Apparently, the three words can be used very interchangeablely!

Okay, let's get to today's post, I am rounding up my very favorite six sideboards and buffet options.

Source : Article Envelo White + Walnut
The Envelo sideboard's walnut doors and drawers are cased in brilliant white lacquer.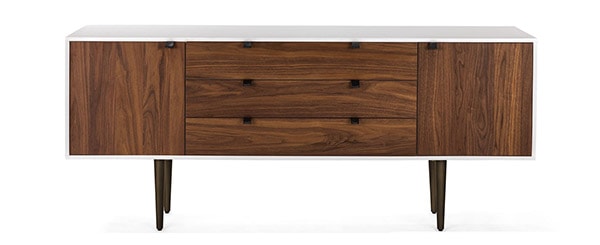 Source : Overstock Safavieh Couture Corarose Herringbone Sideboard
Crafted with a natural finish, this buffet was designed to showcase its rich herringbone pattern and classic white marble top.


Source : All Modern Skin Sideboard
Crafted with a natural finish, this buffet was designed to showcase its rich herringbone pattern and classic white marble top.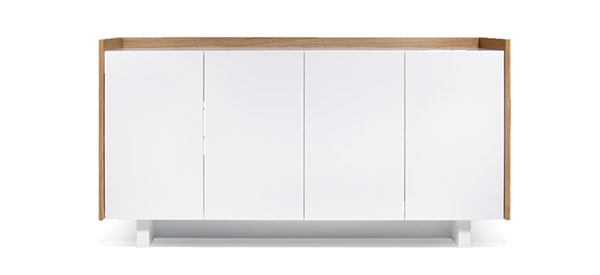 Source : CB2 Suspend II Media Console
A cool slab of white Carrara-style marble with grey veining tops this statement storage piece, framed by the contrasting warmth of walnut veneer elevated on a framework of matte black iron.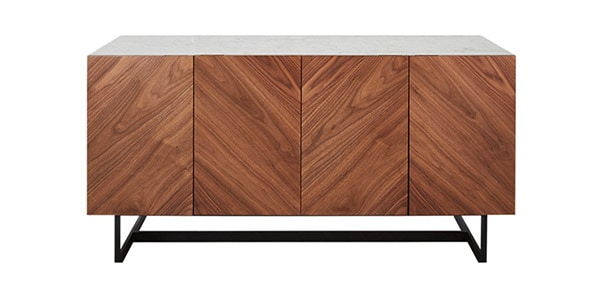 Source : Joybird Florence Sideboard
Pale mango woods, jute and cane combine for rich texture and a natural organic look that's as timeless as it is modern.

Note : This sideboard is currently unavailable, I found this one as a replacement in the mean time.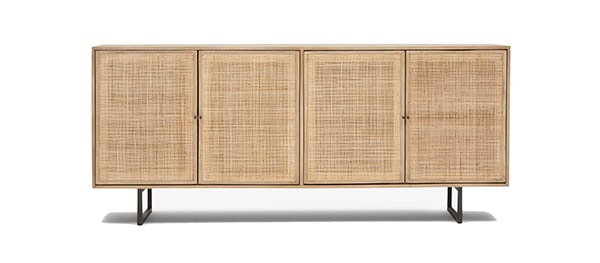 Source : Article Bios Sideboard
The Bios pairs smooth, glossy-white lacquer with rugged wild oak.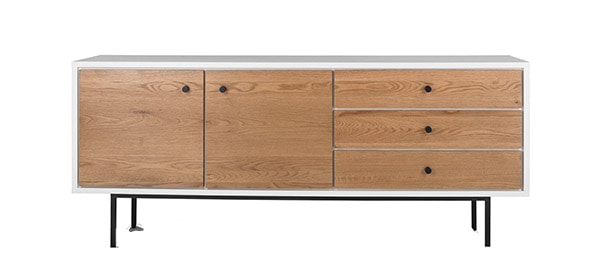 Which of these are your favorite? I absolutely can not decided and keep going back and forth between them all.