I spend way more time than a normal person should be spending searching out cell phone cases.  I can't help it.  To me, your cell phone case is like the icing on the cake, the statement jewelry that makes your outfit, the jelly to your peanut butter and jelly.  My hubs timed it perfectly and I was ready for my phone upgrade a few weeks prior to the new iPhone 6's being released.  I selected the gold phone (of course) and am much as I adore the beautiful design of the phone, I've already dropped it once and my kiddos have dropped it twice.  So… this mama has got to get a case, pronto.  Today I am sharing a few of my Favorite iPhone cases!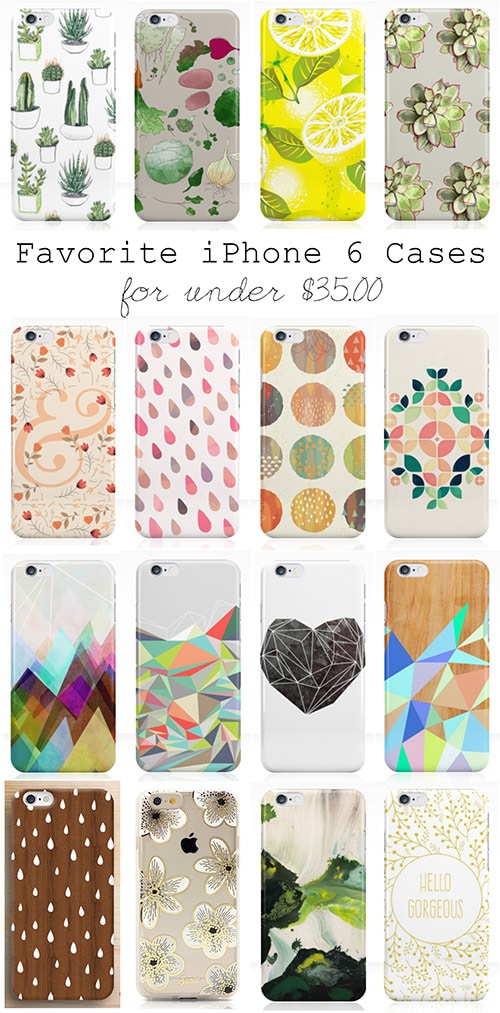 This post contains affiliate links. See my full disclosure.
Please note that all of these cases are also available for ALL iPhone models!
The Botanic themed cases, all I can say is plant lovers watch out.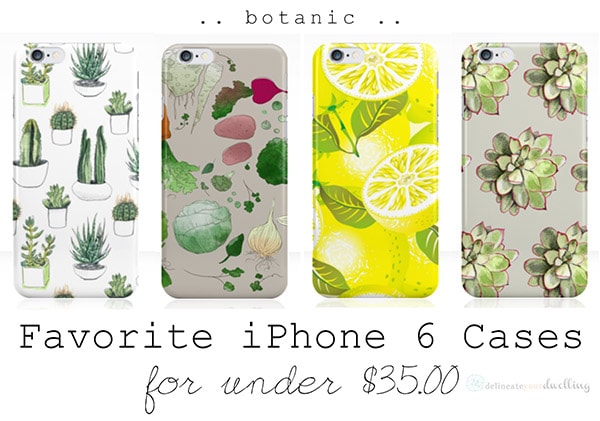 a / b / c / d
The Pastel themed cases are so soft and elegant.  I love the hint of girliness without being overly pink.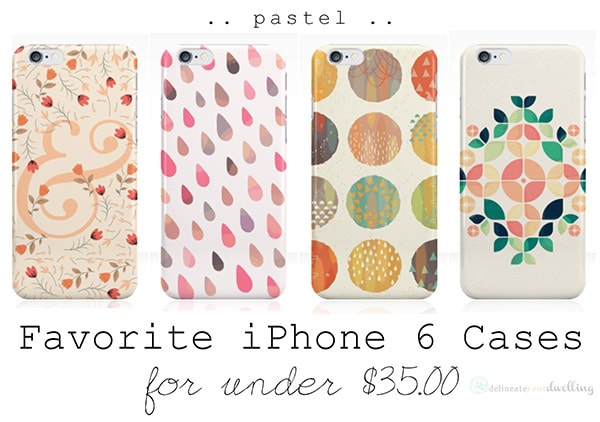 a / b / c / d
The Geometric themed cases make my heart stop a little bit.  I love that all of them have bold colors and yet are paired with a neutral background.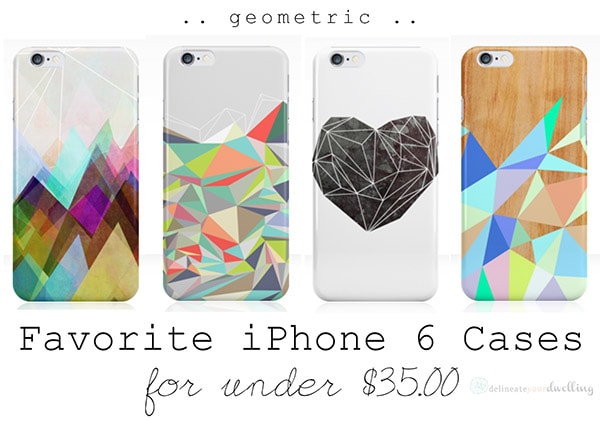 a / b / c / d
For those of us who adore patterns but more subdued colors, the Earthy themed cases are perfect for you.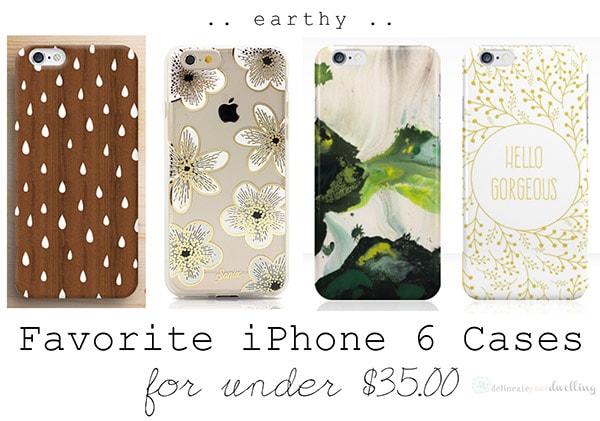 a / b / c / d
I want to buy ALL of them.  Help me decide, which is your favorite?
And don't forget you follow me on Pinterest to get tons of great DIY pin ideas!