INSIDE : Check out all of my Favorite iPhone Cases from fun plants, soft pastels, florals and even gorgeous graphic designs. You might need to hold yourself back on getting just one!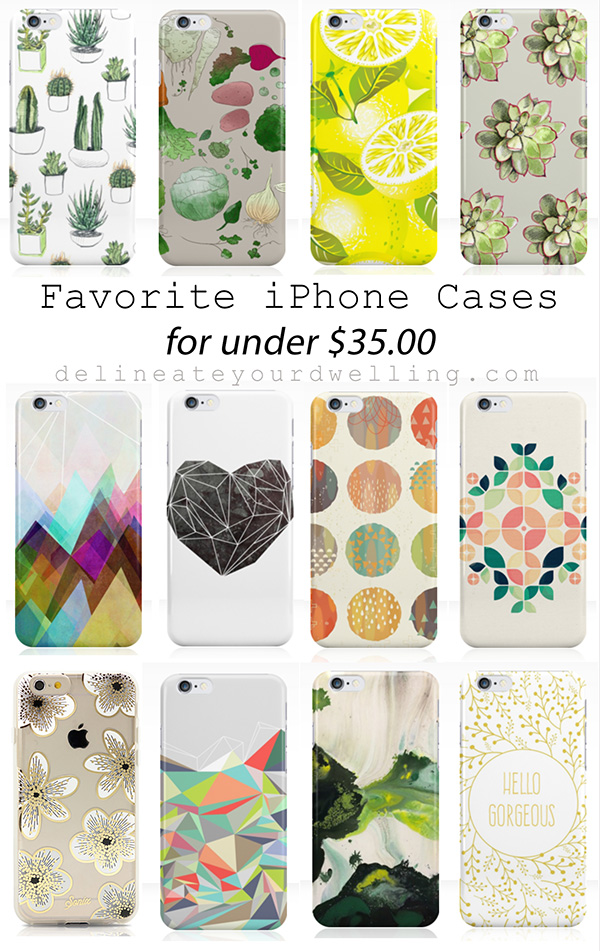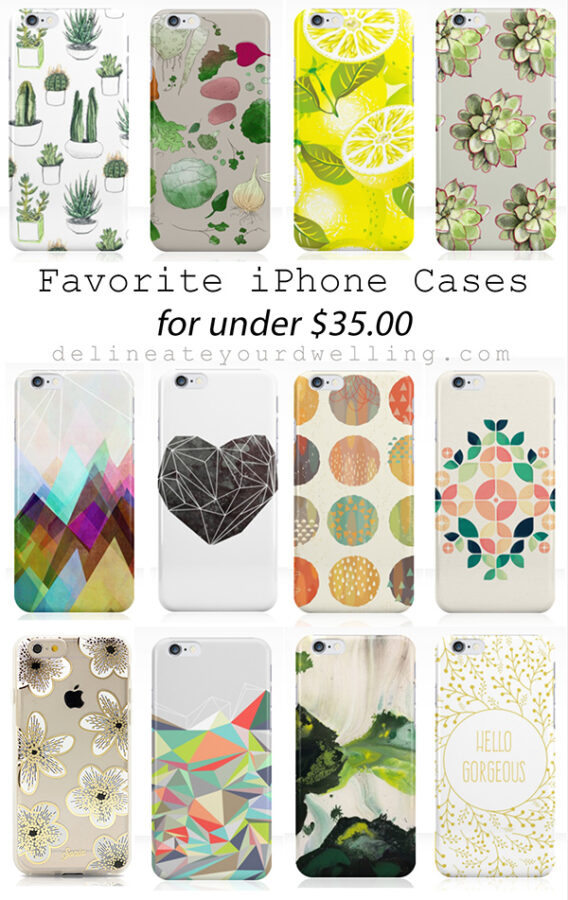 This post contains affiliate links. See my full disclosure.
This post has been updated from it's original 2014 publish date.
I spend way more time than a normal person should be spending searching out unusual things like cell phone cases, ha. I just can't help it. To me, your cell phone case is like the icing on the cake, the statement jewelry that makes your outfit, the jelly to your PB+J.
Whenever I know it is just about time for a phone upgrade, it's officially cell phone case game time! I wish I was cool enough to not drop my phone all the time, but I'm just not.
Today I am sharing a few of my Favorite iPhone cases!
Please note that all of these cases are also available for ALL iPhone models!
Plant Cell Phone Cases
I had the potted Cactus case for years. I just love that one, it's simple but still heavy on the plants. Botanic themed cases, all I can say is plant lovers watch out.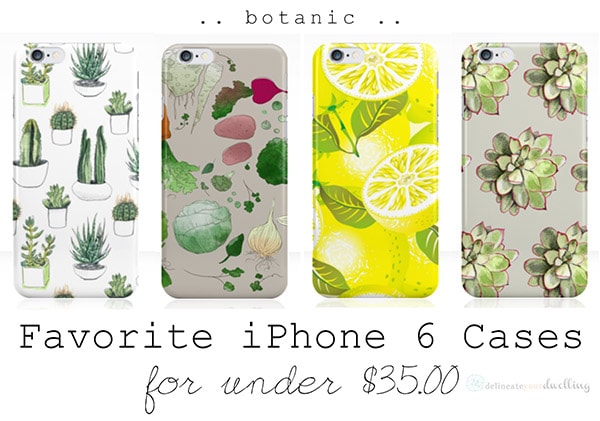 Pastel Cell Phone Cases
I have always been drawn to color but in soft gentle tones. Pastel colors are one of my favorites and then add in fun patterns and shapes and I'm sold. I love a nod of feminine without being overly pink.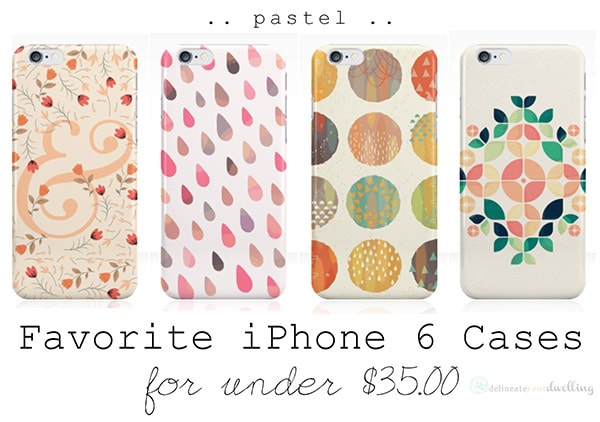 Geometric Cell Phone Cases
The Geometric patterns make my heart stop just a little bit. I love that all of these have bold colors and yet are paired with a neutral background. Love love them all.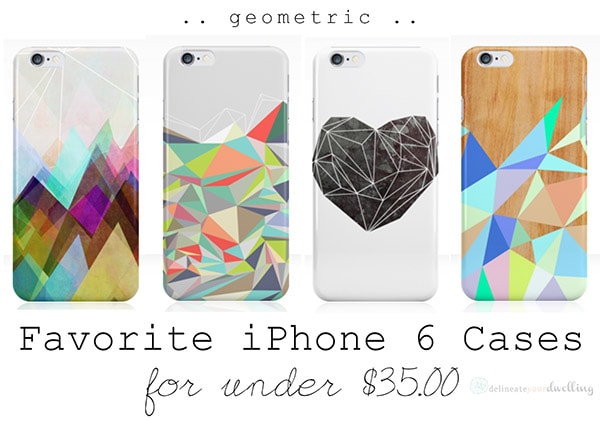 Earthy Nature Cell Phones
For those of us who adore pattern, but love a little more subdued colors the Earthy themed cases are perfect for us. Although I love all the above styles of cases… these just might be my favorites.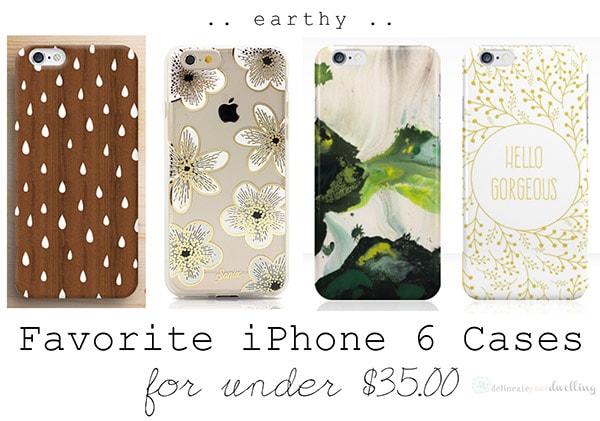 Fresh fun Cell Phone cases
I want to buy ALL of them. Help me decide, which is your favorite?
Click on any of the images below to be taken directly to them.