INSIDE : Learn how to create the most beautiful Paper Bag Stars to hang in your home this Holiday season. They add a festive Scandinavian look to your Christmas decor.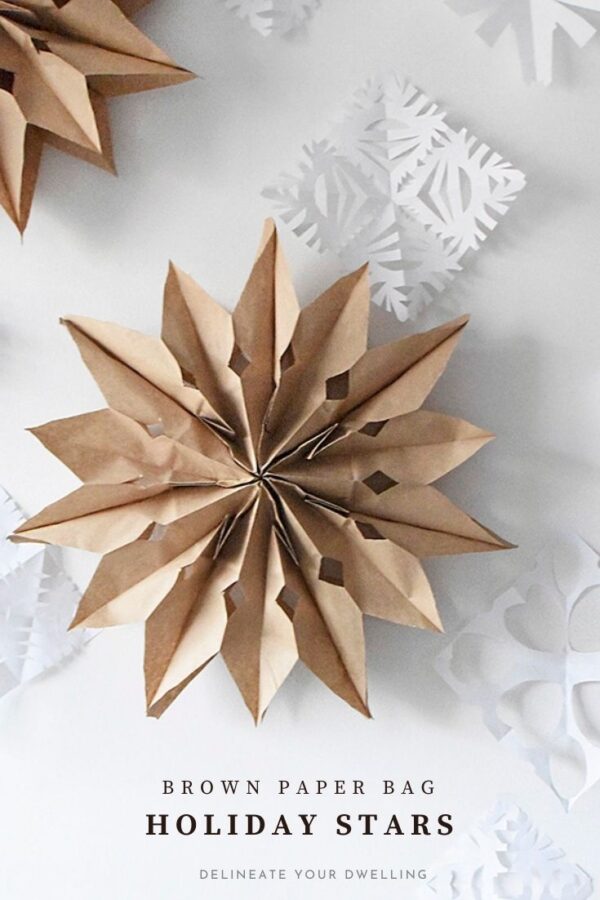 This post may contain affiliate links. See my full disclosure.
There is something about simple holiday decor and it doesn't get more simple than brown paper bag stars. They are elegant and classic and this craft is so easy to make… I will be making them every year from here on out!
What supplies do I need to make Paper Bag Stars?
Brown Paper Lunch Bags (7 per star)
Hot Glue
Scissors
Pencil (optional)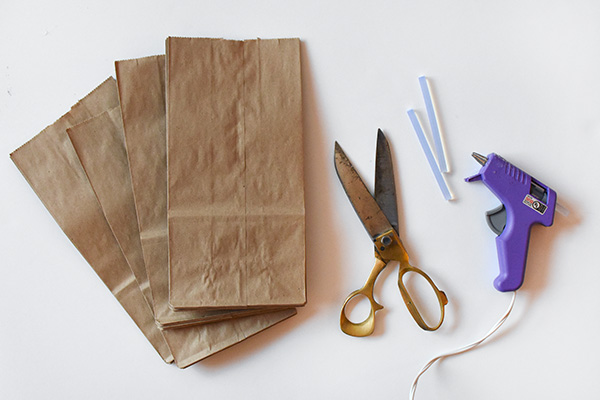 How to make a star out of Paper Bags?
Place your first paper bag with the flap facing down and apply hot glue to your bag in a "T" pattern. See below image.
Place your next paper bag on top and repeat this pattern until you have seven bags glued together.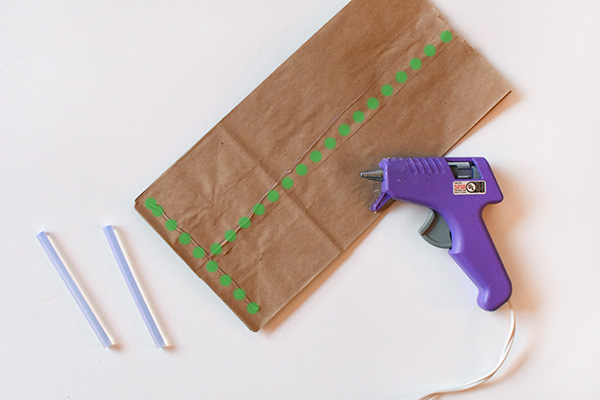 Using a pencil draw an arrow point at the opening of your bags and then draw on the embellishment cuts you want to make on the side/middle of your bag.
I did simple triangle cuts on the side, but you could make half circles or half hearts. Both are gorgeous when you open up your bags.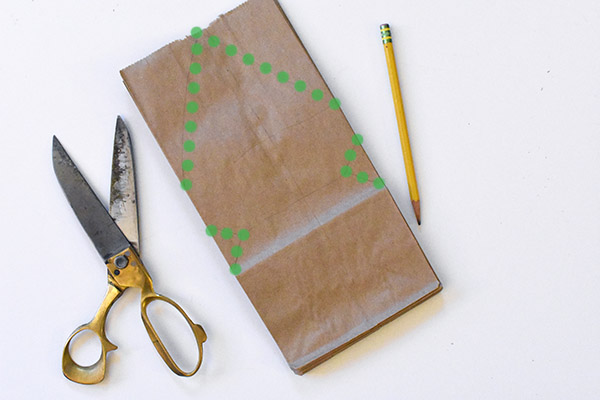 This is what it should look like with the top portion cut.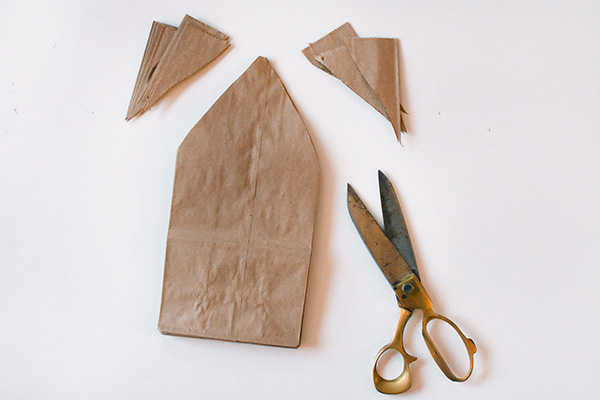 Here it is with the small triangle sides cut.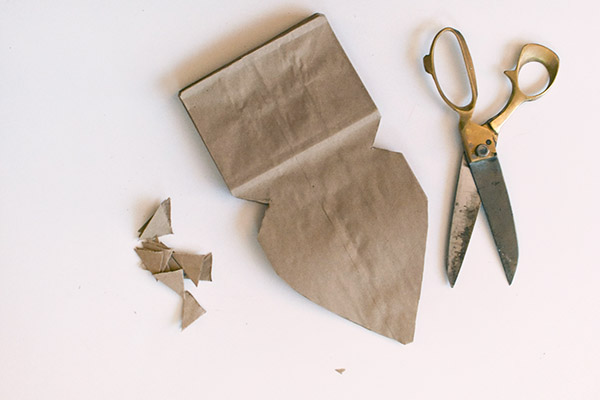 Once your cuts are made, open up the bags to create this beautiful star shape! You will need to hot glue the two ends together and then your star is complete.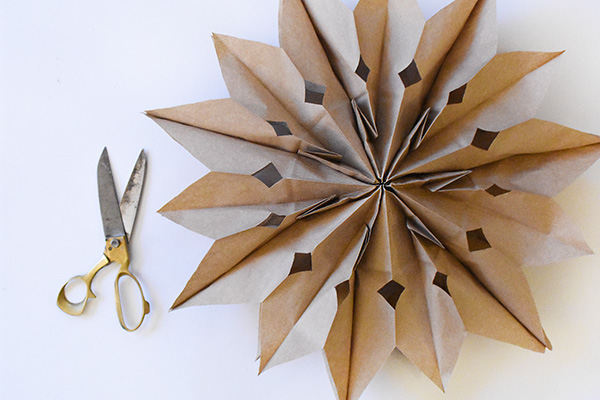 Paper Stars from Lunch Bags
I used simple scotch tape to hang our stars above our fireplace. We also made paper chains and paper snowflakes for a magical Scandinavian Christmas look.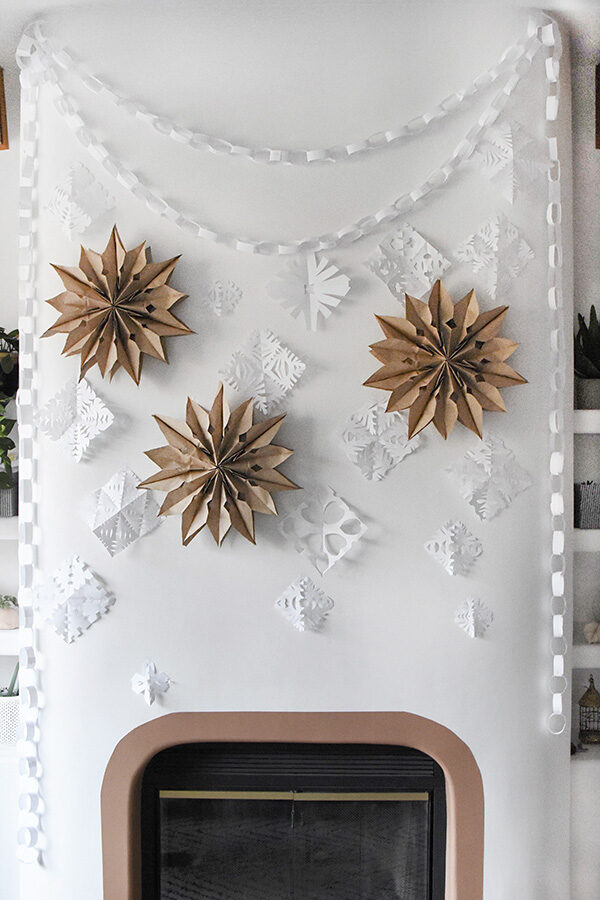 Brown Paper Bag Stars
I want to try a few more brown paper bag stars and try cutting out different shapes and patterns. The options are endless for what they could look like.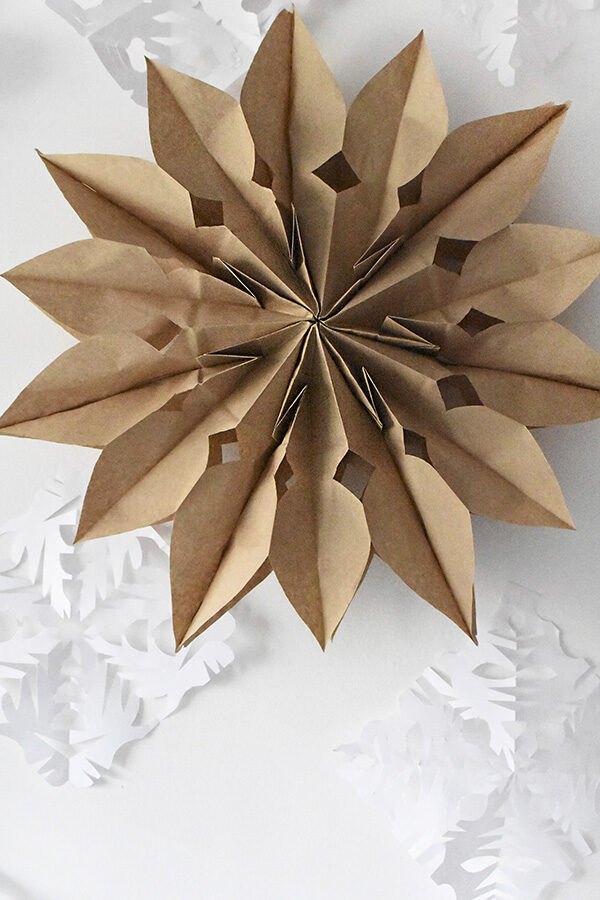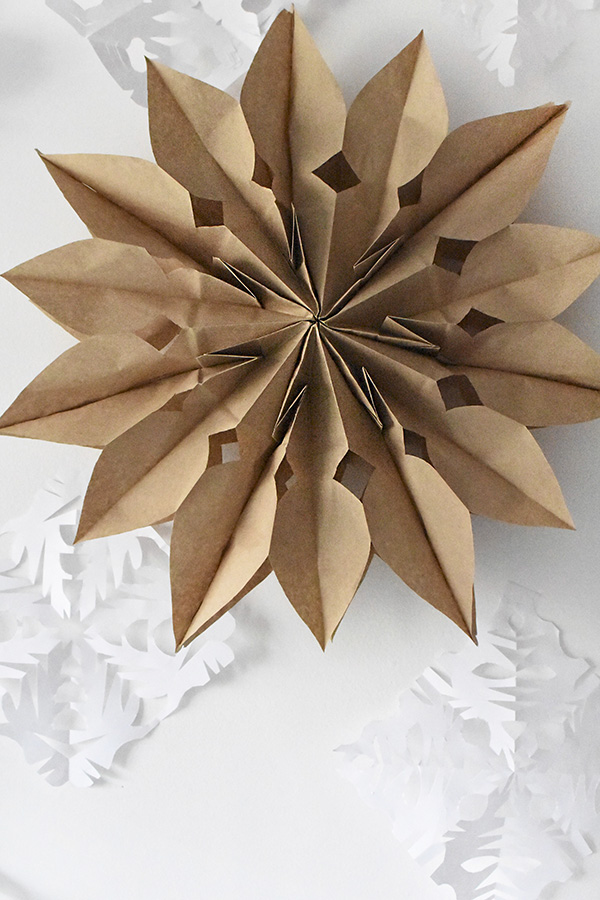 Looking for other simple Holiday crafts? You might like how to dry orange slices for decoration or how to make Gold Leaf Ornaments.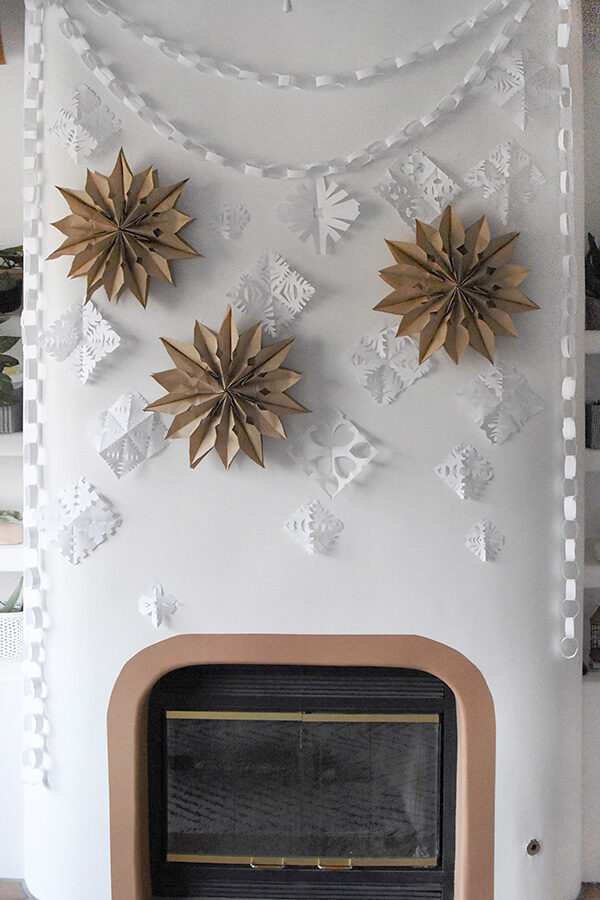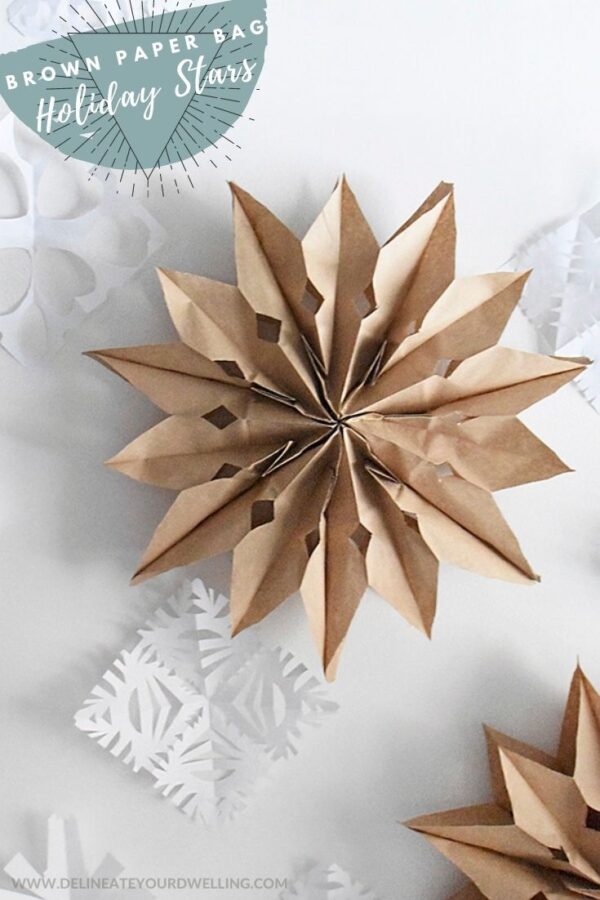 Make beautiful paper stars! Let's get started…
Supplies – Brown Paper bags, hot glue, scissors, pencil + tape
1
Start by adding hot glue in a "T" shape on the first paper bag.
2
Place second paper bag on top and add another "T" of hot glue. Repeat until they are 7 bags glued.
3
Using scissors, cut a point in your bags and add any additional side cuts for interest.
4
Open up your star and hot glue the two pieces together.
5
Hang your stars on the wall with simple tape.
Add in a paper chain and snowflakes!
Enjoy your lovely winter scene.
Be sure to check out some of my other holiday decor posts!
Simple Holiday Evergreen Wreath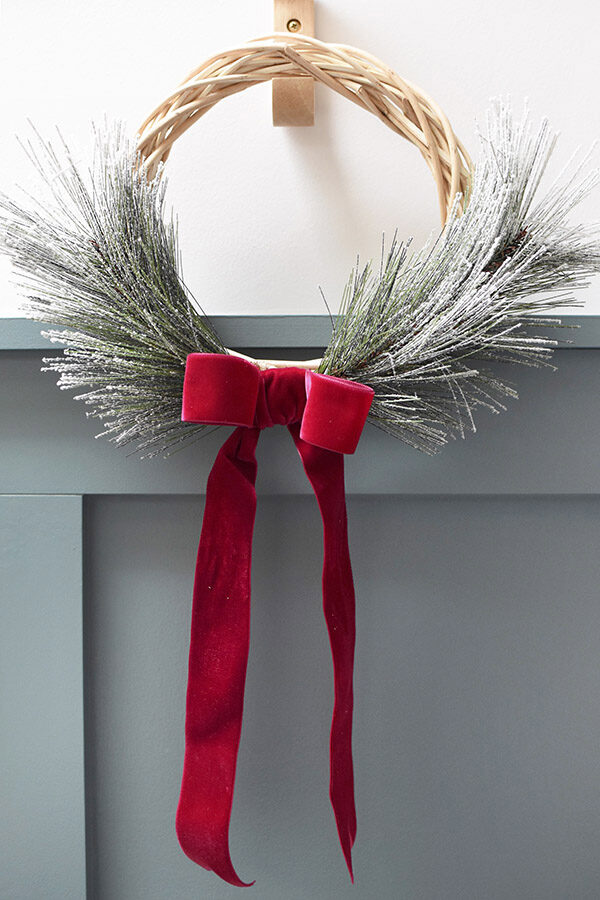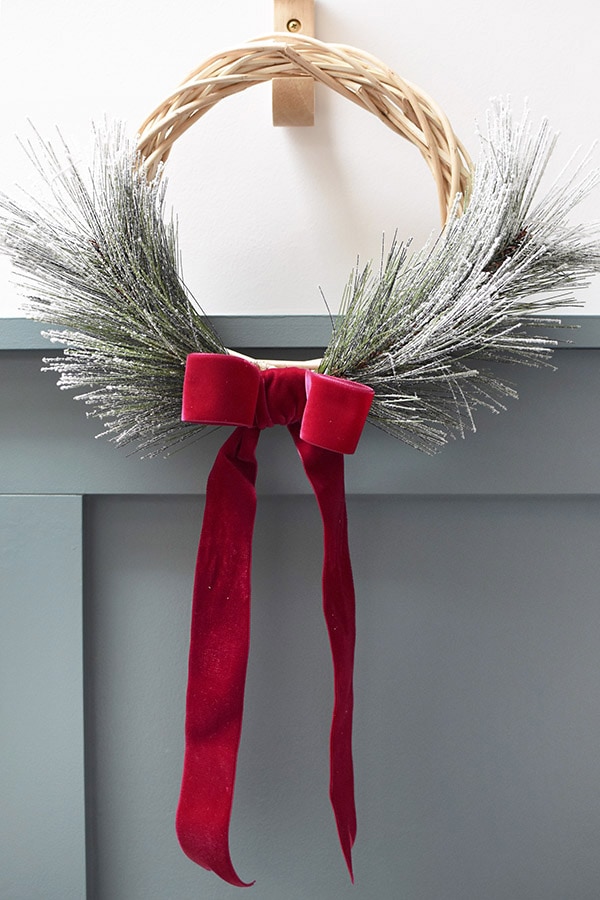 Modern Christmas Nativity Scene