INSIDE : Take a glimpse into my Eclectic Holiday Decor this Christmas Season. With rich shades of blue, red, black and white come celebrate the joy of winter with me!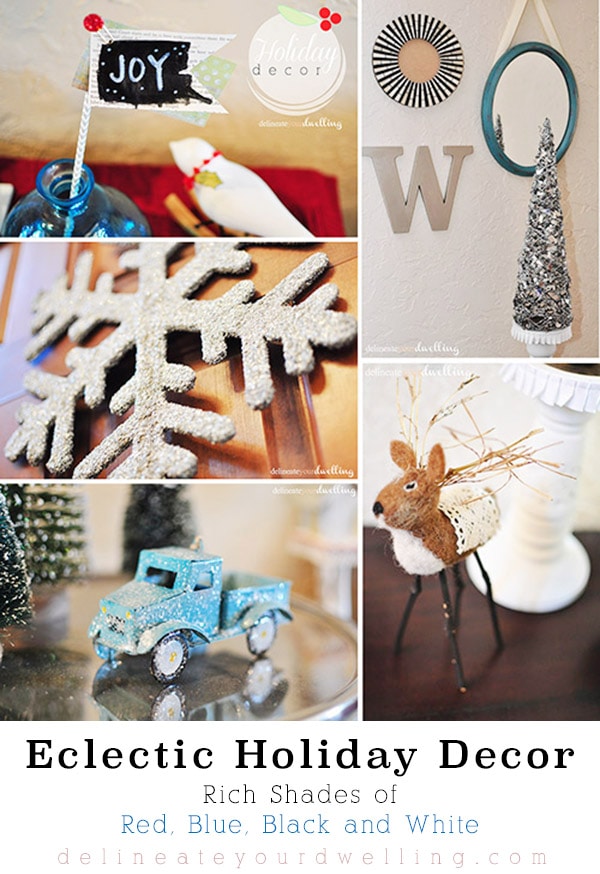 There is nothing like getting out your Christmas decor each year. Suddenly your home that felt just fine as it was, looks little more full and a little more cheerful… plus when you add in the smells of evergreen and cookies from the oven, it's like 'Merry Christmas' in an instant!
Today I am sharing a few glimpses into my
Eclectic
Holiday Decor
during this wonderful Christmas season. This year I was really into bringing in a few shades of blue, it was fun to mix it up a little bit.
You might be interested in my Colorful Modern Christmas tree, too.
Using a paper straw, scrapbook paper and some chalkboard paint I made this small JOY banner that is set out on display.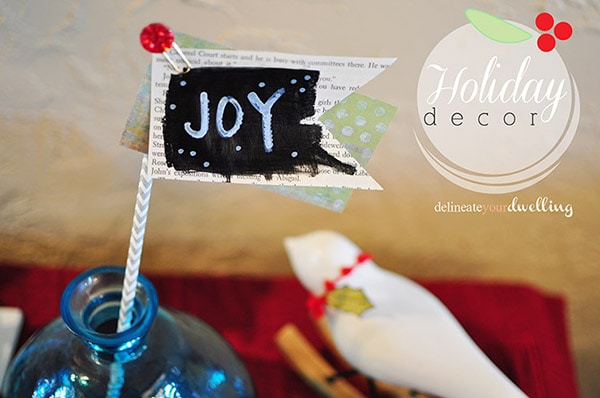 This little reindeer is one of my favorites. I love his little lace ribbon saddle and twig antler! I bought him from Cost Plus World Market a few years ago.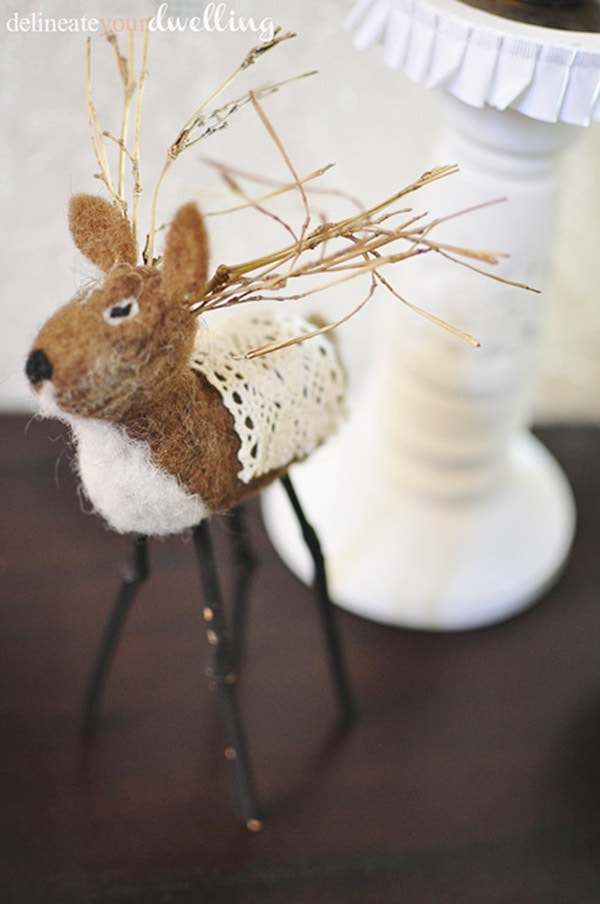 Using free printable that speak to you and displaying them in your decor is always an inexpensive way to add personality. I printed this one out for Thanksgiving but decided it was great for the Christmas season, as well.

This winter bird house was a fun and quick makeover I did last year.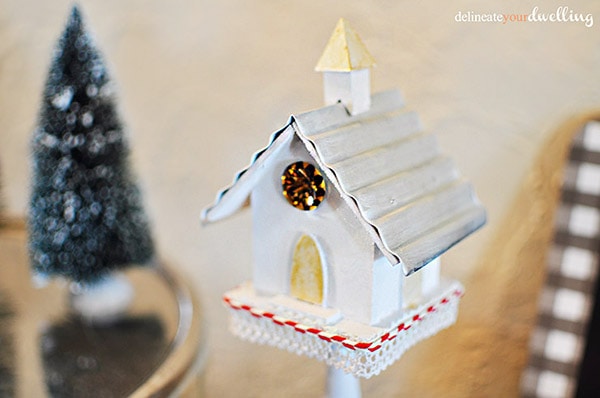 Adding embellishments and ribbons to your existing decor is a fun way to add some holiday cheer!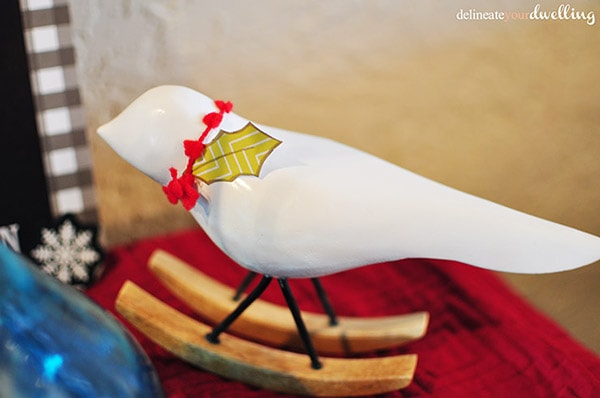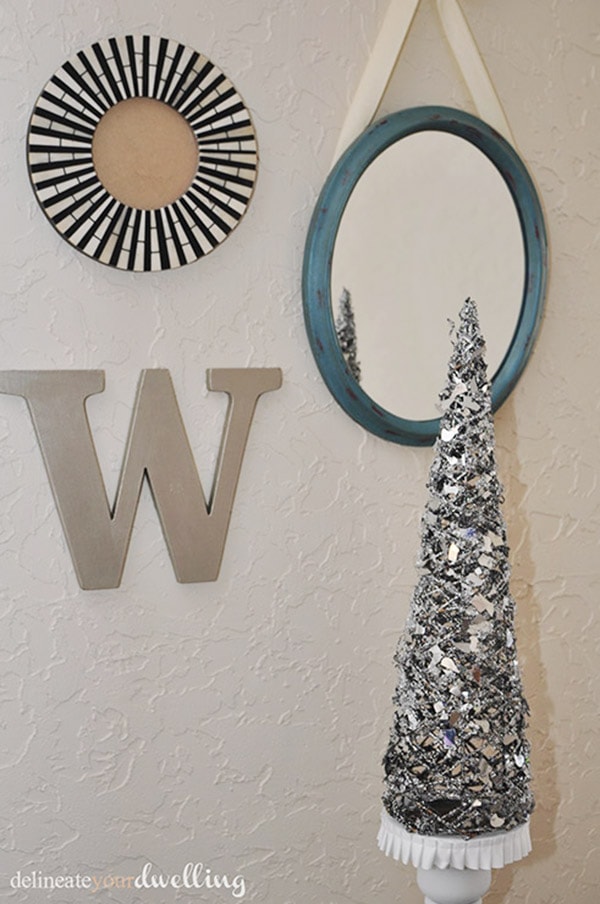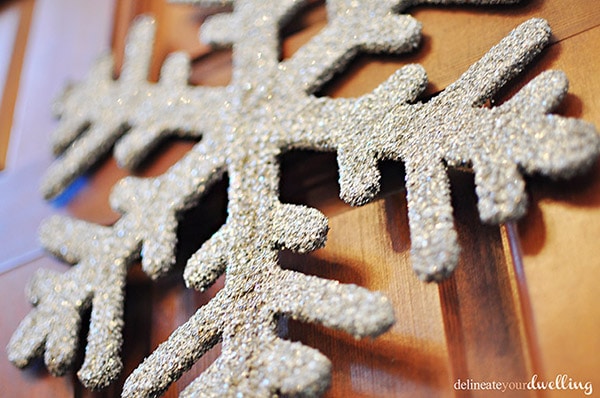 I found this ornament at Target and now I use it as a lovely little addition to some evergreen trees sitting on our table.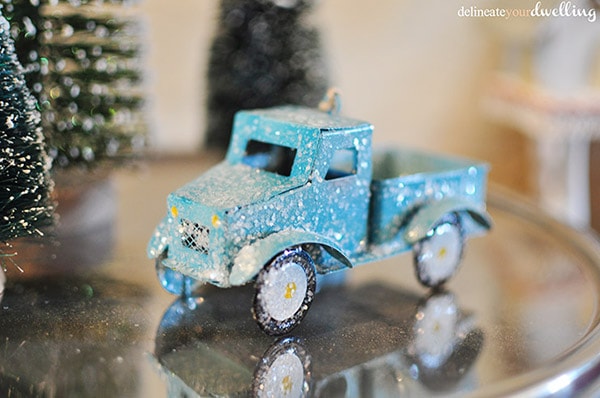 Do you have your Christmas decorations up already? When is the earliest you'll put yours out?