INSIDE : Learn how to make a Rustic Christmas Tree from upcycled and recycled materials. A lovely holiday decor item to set on display in your home.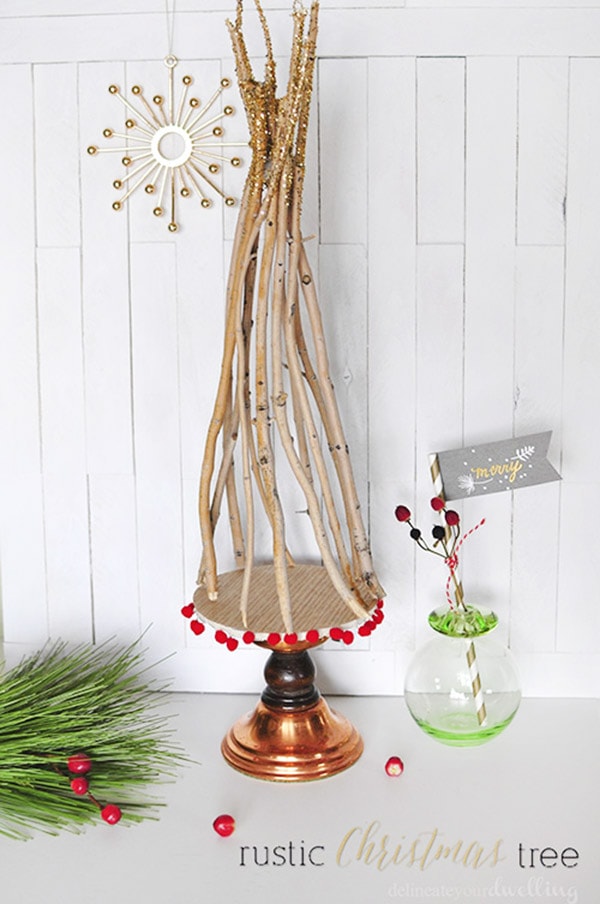 This post may contain affiliate links. See full disclosure here.
I am so excited about today's post! Alice from, Thoughts From Alice asked me to participate in a Thrift Store Holiday challenge along with 24 other super talented ladies. We were asked to head to our local thrift store, find an item under $25 and transform it into something lovely used in our Christmas decorating. So, today I am sharing my new Rustic Christmas Tree with you!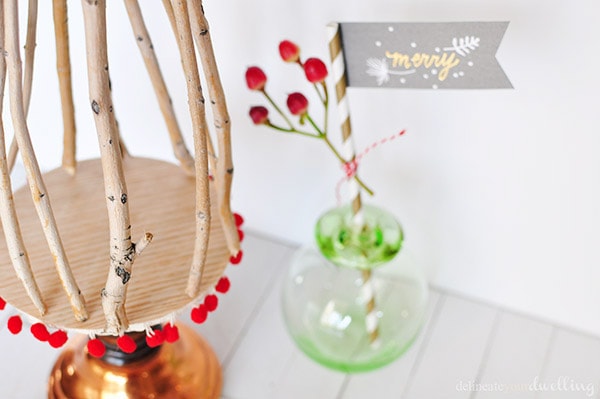 Check out my Modern, Colorful Christmas tree if you are looking more tree inspiration.
I went to my local thrift store and found this awesome candle holder for a steal at $3.99. This was the basis of my entire design.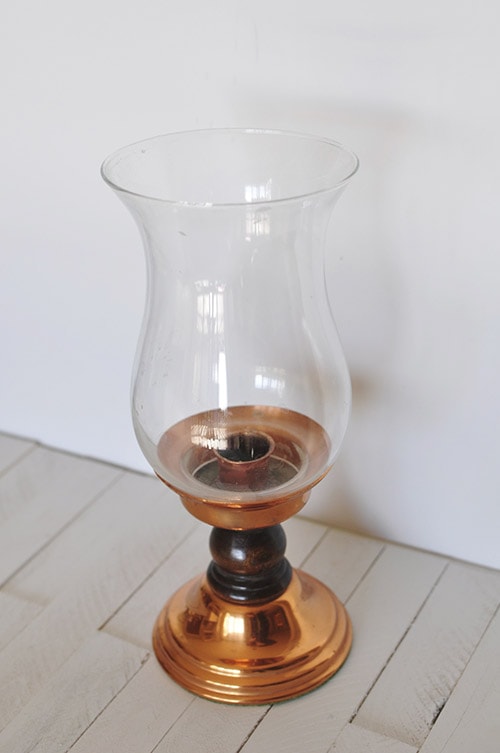 What supplies do you need for a Rustic Christmas Tree?
The other supplies I needed for this project was a cone shape for my tree (I used this tree form covered in fabric from my Valentine's Day tree decor), collected twigs from a nearby park, a hot glue gun and assorted Wood Sheets.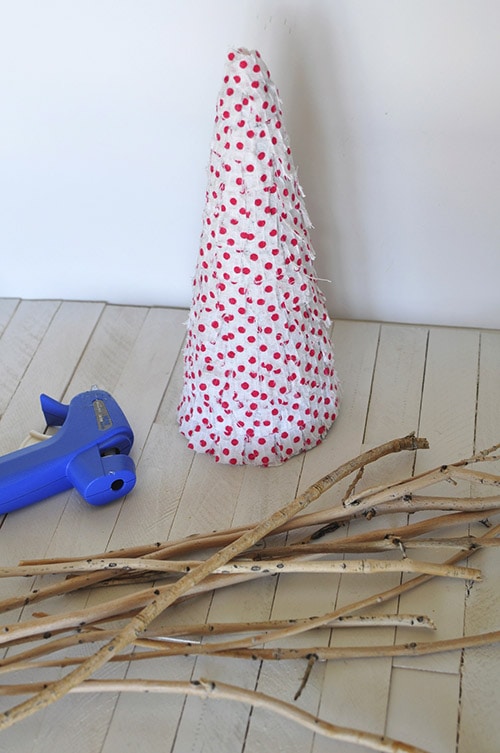 I found these Assorted Wood Sheets at Jo Ann Fabric but they are also available online. They are paper thin and have an adhesive back. So many potential uses for them and they were a perfect fit for this project.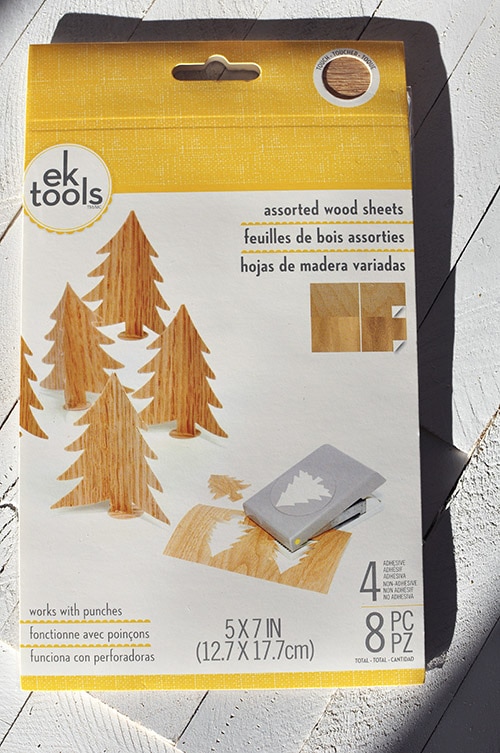 How do I make a Rustic Christmas Tree home decor item?
I started by using hot glue to secure the tops of the twigs together. The cone form helped me keep the nice circular shape.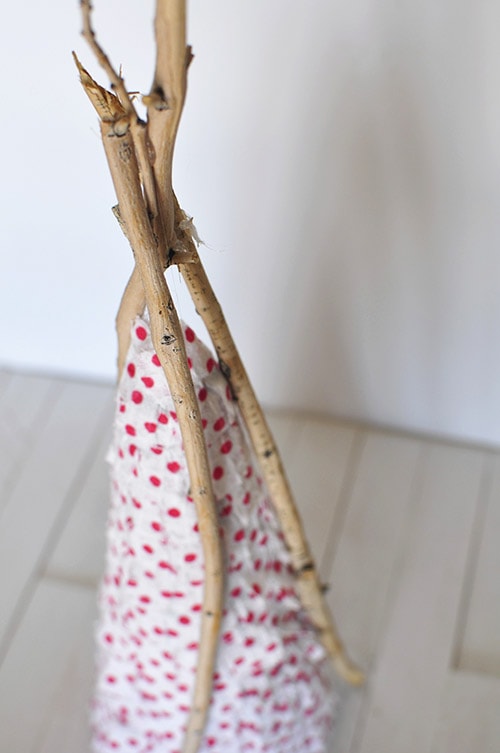 Next I cut a piece of cardboard down as the base for my tree to rest on. I used the wood sheet to cover the cardboard circle. Then, I added some small red pom poms to the underside. I also secured the cardboard base to the candle base using hot glue.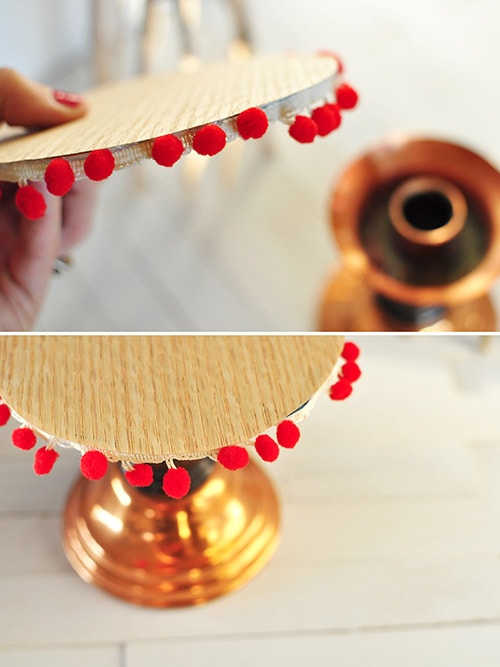 Lastly, I used spray adhesive glue on the top 3″ of the twig tree and added gold glitter. It gives a subtle nod to a star on top of a Christmas tree.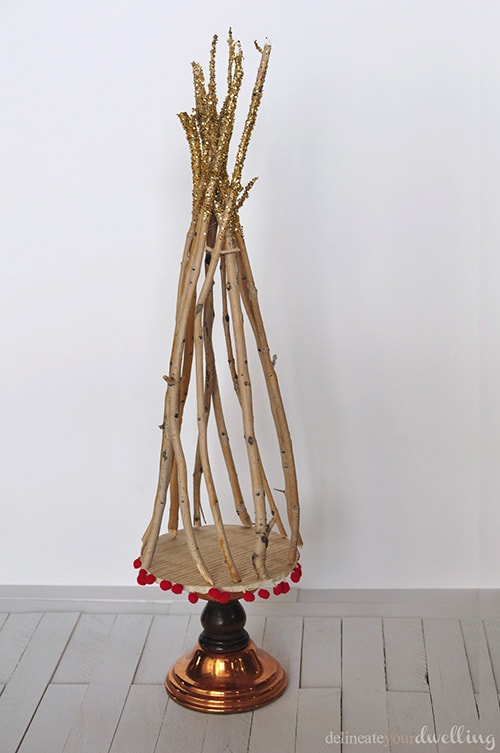 Paired with a few additional items and my Rustic Christmas Tree is ready for the holidays!

Be sure to hop around and check out the other AMAZING ladies who participated in this Thrift Store challenge!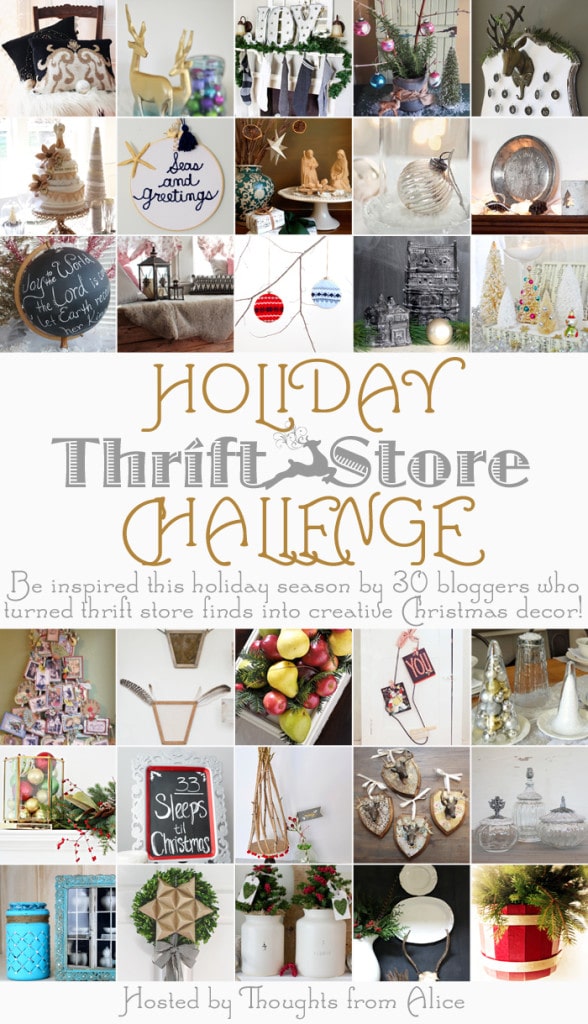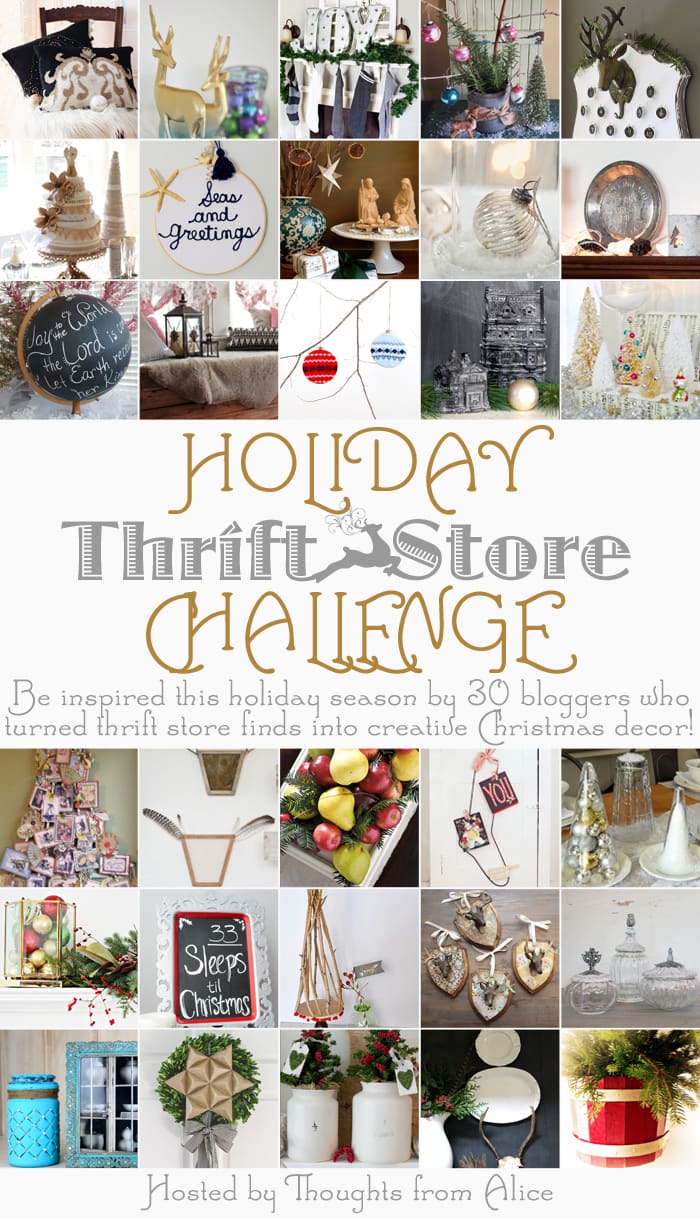 Glam Christmas Throw Pillows by Thoughts from Alice
A Deer Thrift Store Makeover by Ciburbanity
Simple Elegant Winter Vignette | Holiday Thrift Store Challenge by Cloth and Patina
Thrift Store Christmas Decor Challenge by BrocanteuseRose