INSIDE : Download this simple Holiday Shopping List to help keep all your gift buying needs organized! Also included are beautiful neutral Holiday gift tags and prints to hang in your home or give away as gifts.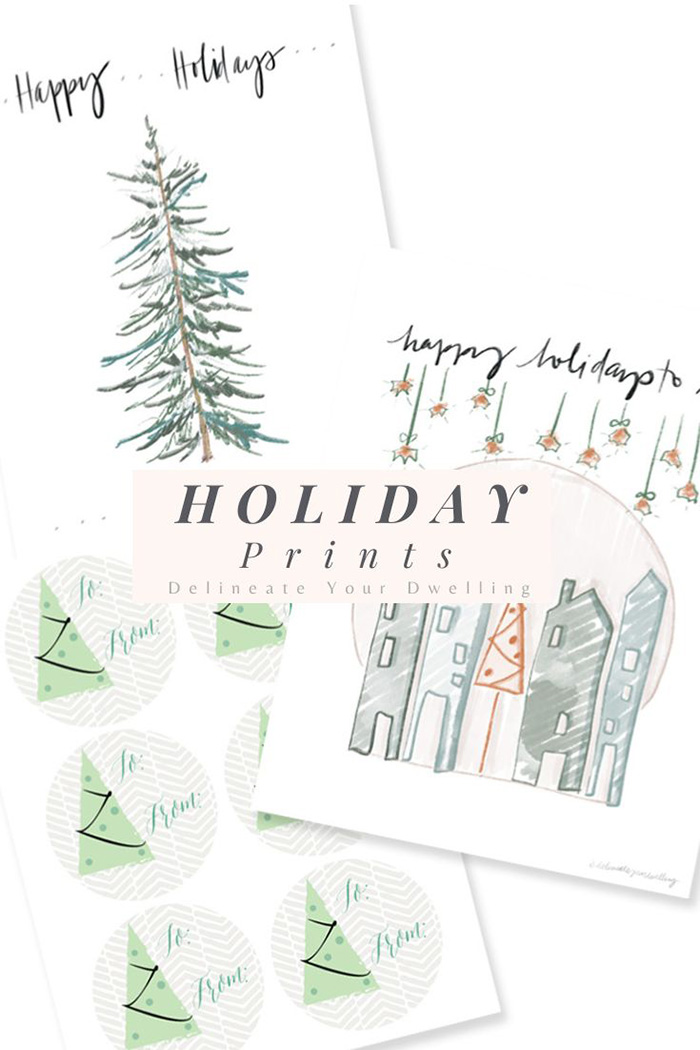 This post has been updated since it's original December 2019 publish date.
I am in complete disbelief that December is just around the corner! Somehow this happens every year!
However as the holidays near, there is much fun to plan for, gifts to purchase + wrap and holiday decor to setup. So, I decided to create a fun Holiday print bundle of all the things I was needing myself in one easy to download collection!
Printable Holiday Shopping List
You might be asking why make a Holiday Shopping List and that's a great question.
If you are like me, the holiday season is already so busy. With children's song recitals and programs for school, special treats to bake, parties you might be hosting or attending, there are just tons of things during the month of December to coordinate and remember!
I always make a list of the family and friends that I want to buy gifts for because it gives me one less thing to need to remember during an already busy time of the year.
I created this print to help organize and guide you in how to make a shopping list for each of your holiday recipients. There is a line for –
The gift recipient's name
The gift idea
The store you are purchasing from
The price
And if you need to wrap and mail or hand deliver the gift!
Festive Holiday Prints
In addition to the gift giving printable sheet, I have created numerous holiday prints for your home. I have a fun whimsical color bundle – here. And I have a more subdue neutral holiday bundle – here (shown below).
We all need a little more Fa la la in our lives, so there is both a color and black/white version of that print. Also included is "All is Calm All is Bright" and a "Cuz Baby it's Cold Outside" print.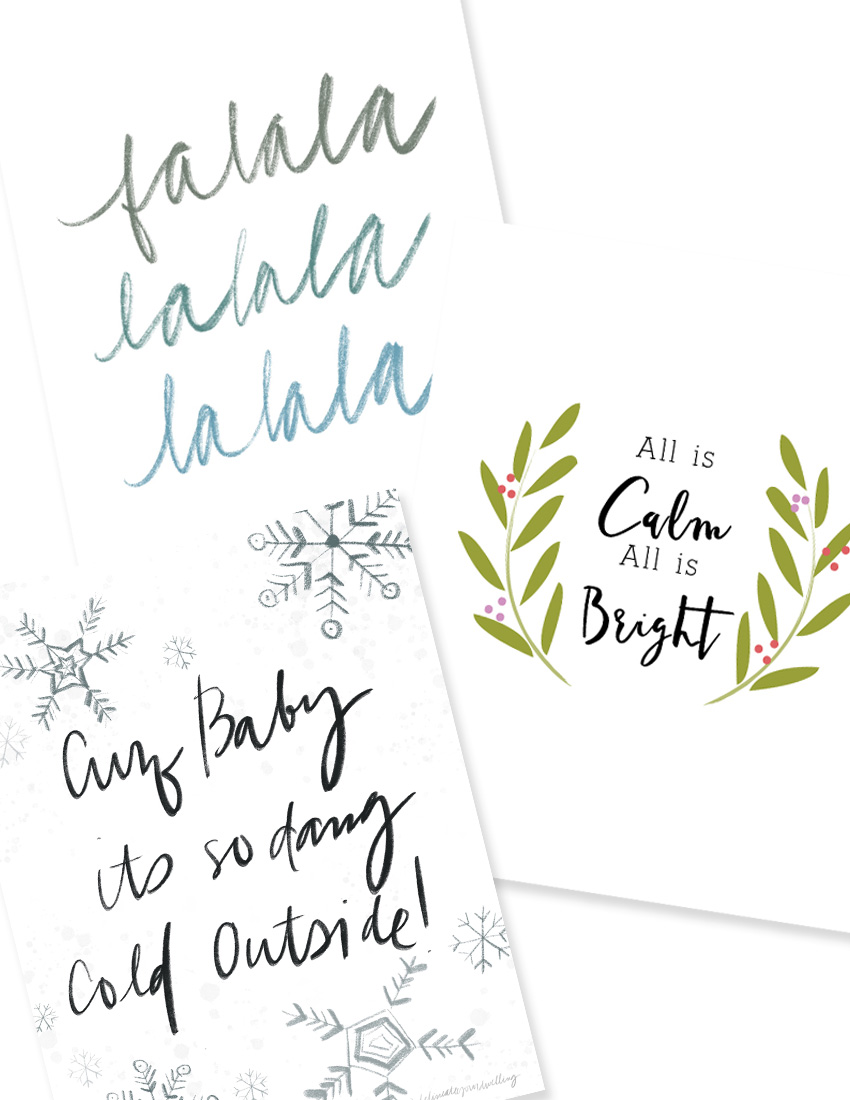 You can display all 10 of them in a frame, hung with magnets on your fridge or even give them away as gifts!
Purchase this ENTIRE Holiday Collection right now (click the orange buy now button below) and the files are immediately emailed to you. Then download, print and enjoy!
Also a few of the prints come in different color options, so you can find the best colors to match your decor!
Holiday Gift Tags
Also included in the Winter printable bundle is a beautiful printable gift tag page for your presents. Classic Christmas Trees in a modern circular shape make for a fun presentation.

With 10 prints (12 sheets total) included in this bundle, each print comes out to about $0.33!! Whaaat?! This is SUCH A GREAT DEAL!!
If you are interested in this awesome bundle of prints, be sure to purchase them here! The file will be sent right to you and you can print at your home printer or local print shop.
Whimsical Holiday Prints
I also have these more colorful and whimsical holiday prints available. All in soft pastel greens, blues, yellows and pinks. Also included in this set is a fun party game of "What's my Elf Name?" – fun for the whole family.
You can purchase these here.