INSIDE : Create a simple Holiday Shopping List to help keep all your gift buying needs organized! Also the best Christmas gift tags, prints and banners are available.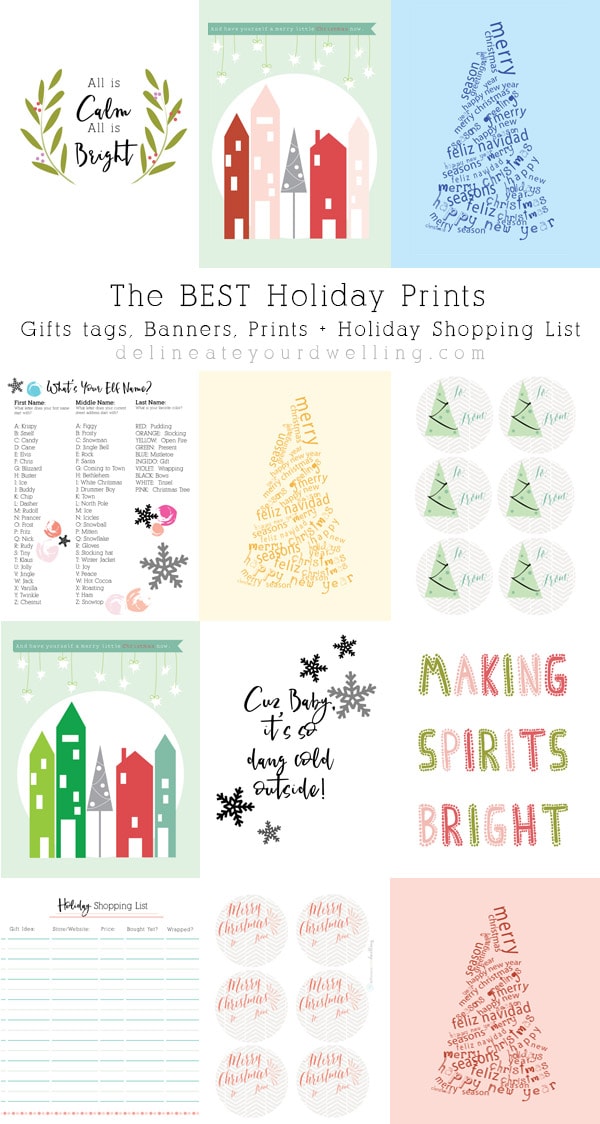 I am in complete disbelief that December is around the corner! How does this happen every year? As I was getting all my Christmas decor down a few days ago, I was thinking about a fun Christmas banner and print I made and used a few years back. I decided to bundle those, along with a ton of new prints, gift tags, banners and even a fun Holiday Shopping List all together in one massive collection!
Holiday Shopping List
You might be asking why make a Holiday Shopping List and that's a great question.
If you are like me, the holiday season is already so busy. With children's song recitals and programs for school, special treats to bake, parties you might be hosting or attending, there are just tons of things during the month of December to coordinate and remember!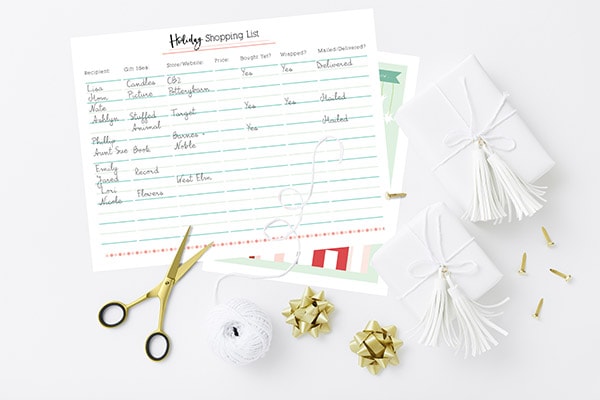 I always make a list of the family and friends that I will be buying gifts for because it gives me one less thing to try and remember in my head during an already busy time of the year.
I created this print to help organize and guide you in how to make a shopping list for each of your holiday recipients. There is a line for their name, gift idea, store, price and even if you need to wrap and mail or hand deliver the gift!
Holiday Prints
In addition to the gift giving printable sheet, I have numerous holiday prints for your home. You can display in a frame, hung with a magnet on your fridge or even given as a gift.
Purchase this ENTIRE Holiday Bundle right now (orange button below) and get the files immediately to download and print anywhere you like.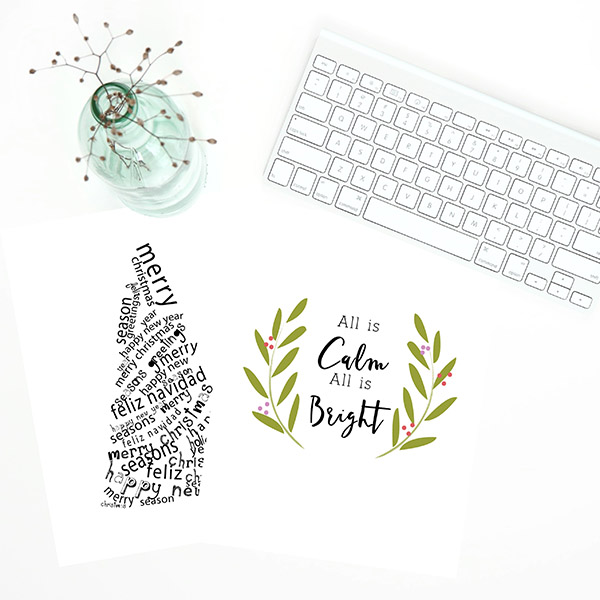 Also a few of the prints come in different color options, so you can find the best colors to match your decor!
What's Your Elf Name Activity
In addition to everything I've mentioned so far, I have made a fun party sheet called "What's Your Elf Name?". You can print this one out and set around your home for a few good laughs! Have each of your guests decode their Elf Name and share aloud.
Holiday Gift Tags
Also included in the Winter printable bundle are two different printable gifts tags for your presents and a gorgeous banner to hang in your home.


With 17 prints (20 sheets total) included in this bundle, each print comes out to about $0.24!! Whaaat?! This is SUCH A GREAT DEAL!!
If you are interested in this awesome bundle of prints, be sure to purchase them in the orange button below! The file will be sent right to you and you can print at your home printer or local print shop.