Burgundy Floral Christmas Tree
INSIDE : Learn how to create a beautiful Burgundy Floral Christmas Tree full of dried flowers, baby's breath, velvet poinsettia and numerous garlands! It's a little Old World meets Flower Lover meets Romantic – come check it out.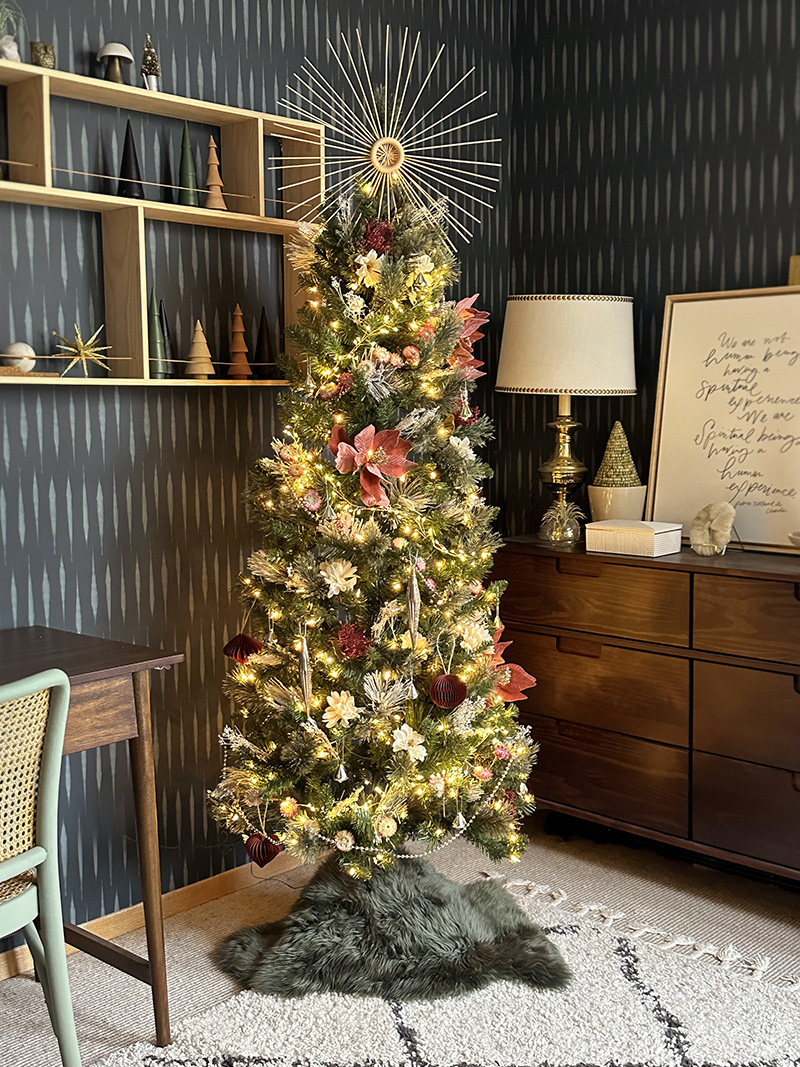 This post may contain affiliate links. See full disclosure here.
I am thrilled to have been asked to participate in Casa Watkins Living's annual My Home Style blog hop: Christmas Tree Edition! This will be my 5th tree in this series and I can't believe how different each of the tree styles have been that I have put together.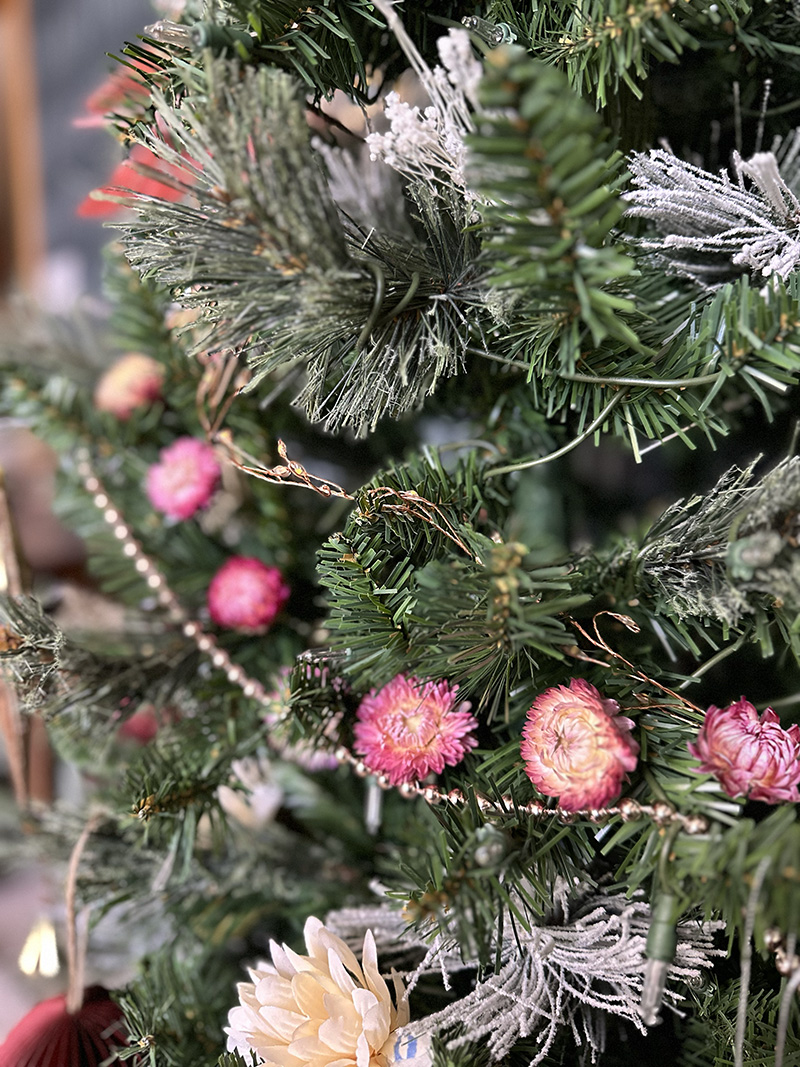 From modern and colorful to peaceful and neutral… each tree is inspired by different colors, patterns and holiday styles. Check out below the trees I have created over the years…
CREATIVE CHRISTMAS TREE IDEAS
There are 9 amazing bloggers today all sharing their take on a holiday tree. So, be sure to read to the end of the post for the full week's entire lineup – they are so good!
Anyone else in love with this tree topper? I made it last year for my tree and I may never use another tree topper again. You can see how to make one for yourself here, DIY Wooden Starburst tree topper.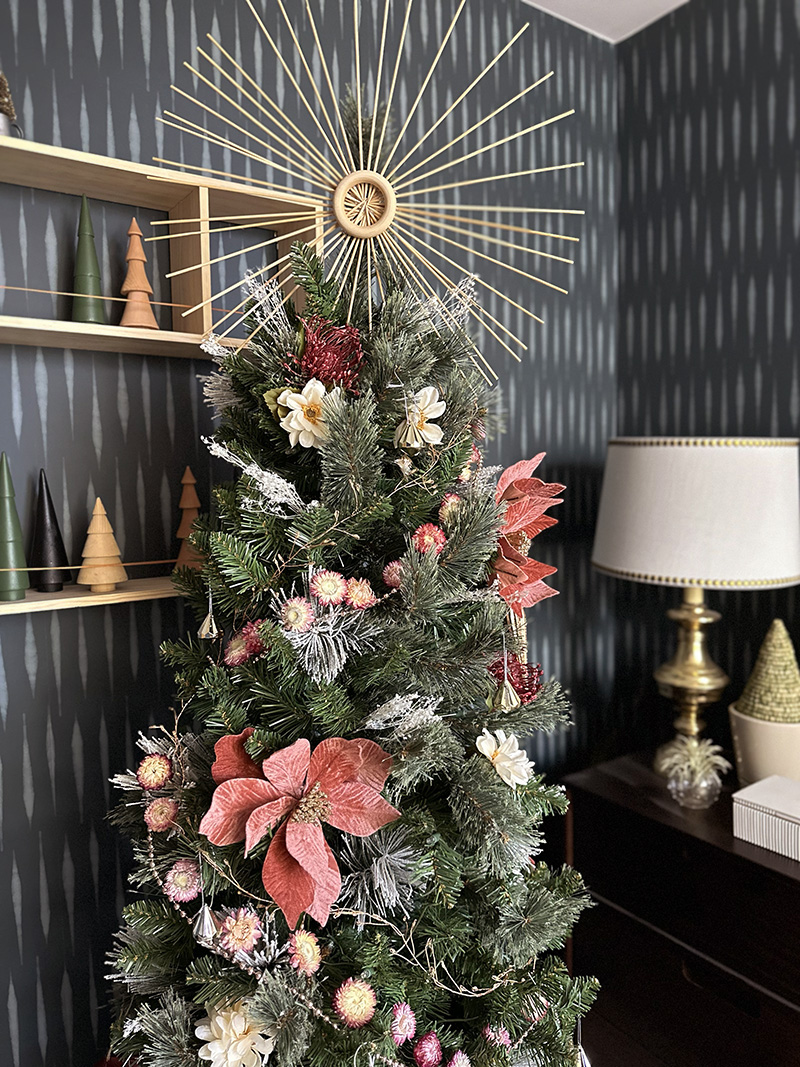 This year there were a few things that helped to guide the direction of my tree design. And once I saw them, the ideas started flying. I've been referring to it as a Romantic, Floral, Jewel toned, Old World tree and with all the burgundy colors and elegant textures, it felt very fitting.
Romantic Floral Tree Inspiration
I saw these three images and immediately knew this was the color palette, texture style and feel I wanted in my tree. None of these colors or styles are something that I would typically be drawn to, but something in them really inspired me!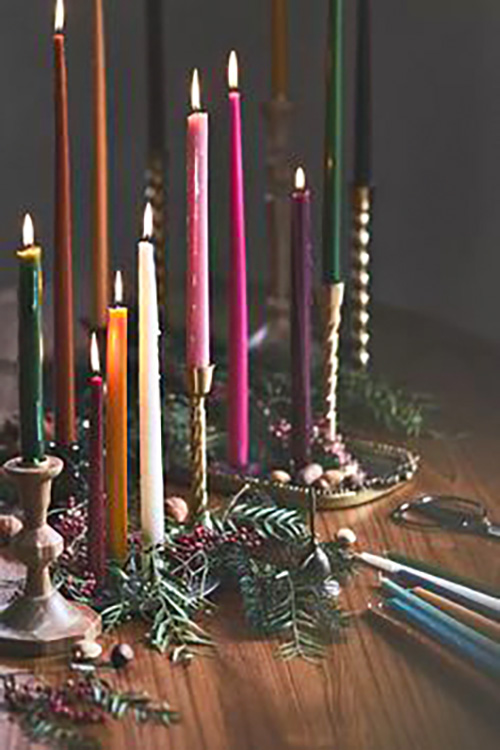 Supplies for Romantic Floral Tree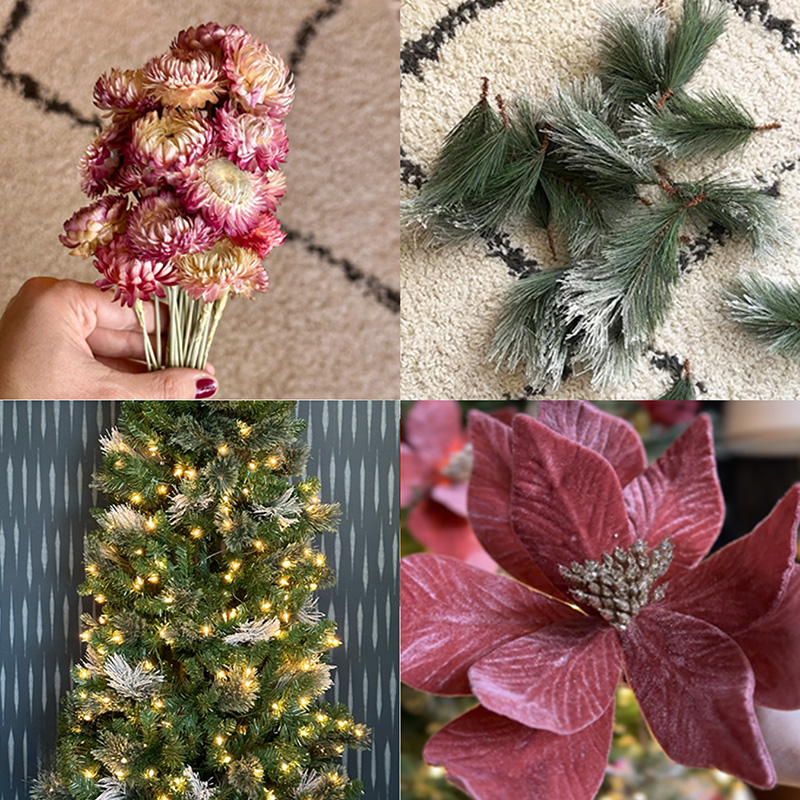 Old World Christmas Decor
Old World decor is a classic interior design style that makes me think of old European designs, rich, warm colors and antique accessories.
I think looking at my tree you will be able to see many of those influences in the materials, colors and placements I choose to make of garlands and ornaments.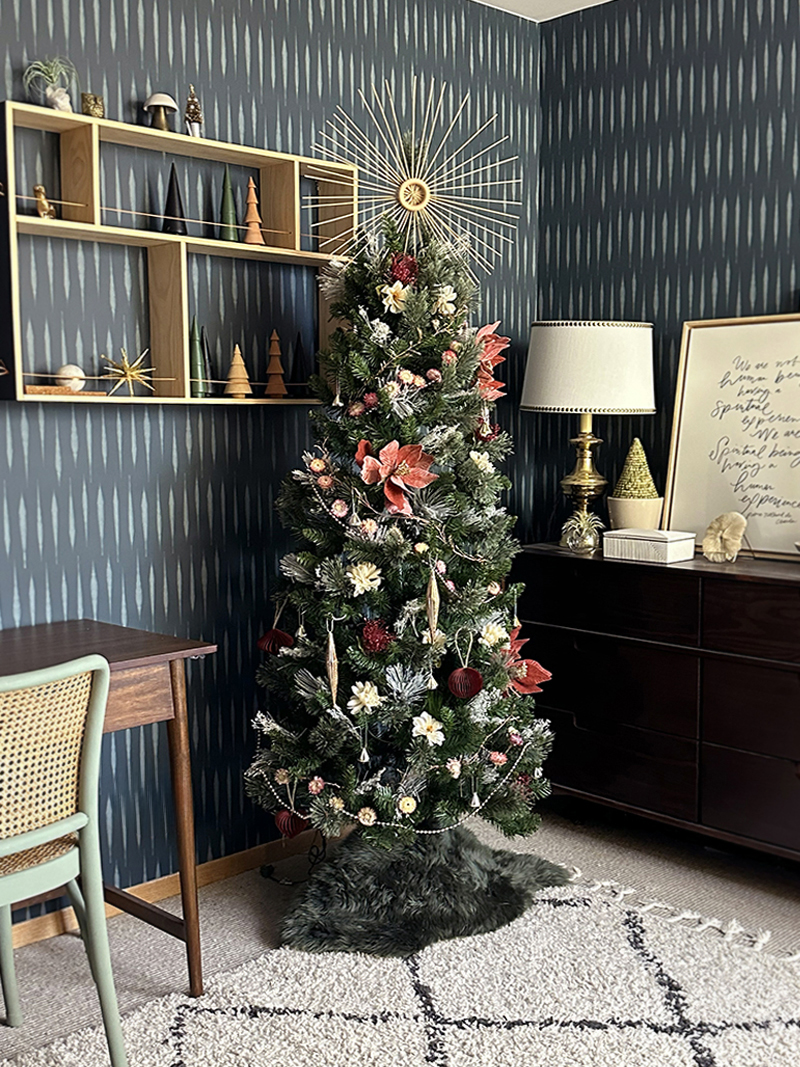 This tree with all of it's rich burgundy colors set against my dark teal office walls, just feels romantic, elegant and old world charm to me. (Again, none of these words have ever been spoken on my blog before – this is such a new style for me!)
I also included beaded garlands and champagne colors icicles type ornaments.
And instead of using a typical Christmas tree skirt, I used a cypress green Soft Sheepskin Rug for the luxurious texture it added.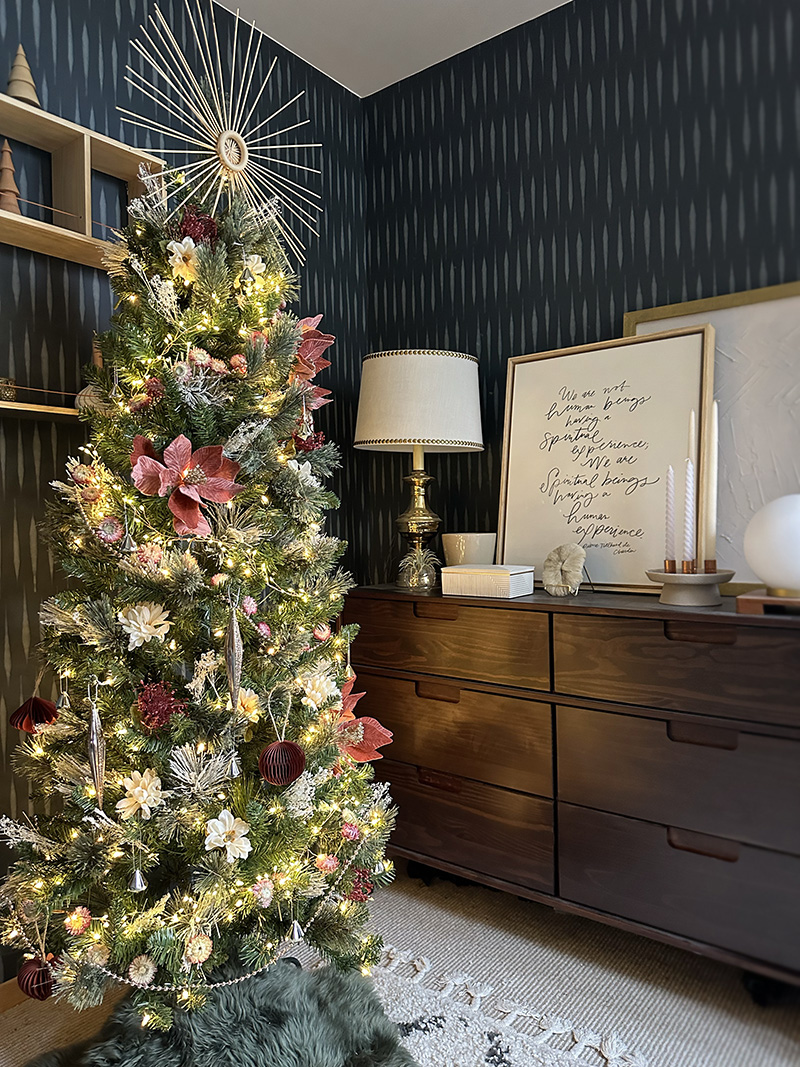 Incorporating Dried Flowers onto a Christmas tree
Dried flowers are a wonderful way to add a touch of natural beauty and elegance to your Christmas decor. And with a little creativity, you can create endless combinations of flower colors and textures to your tree.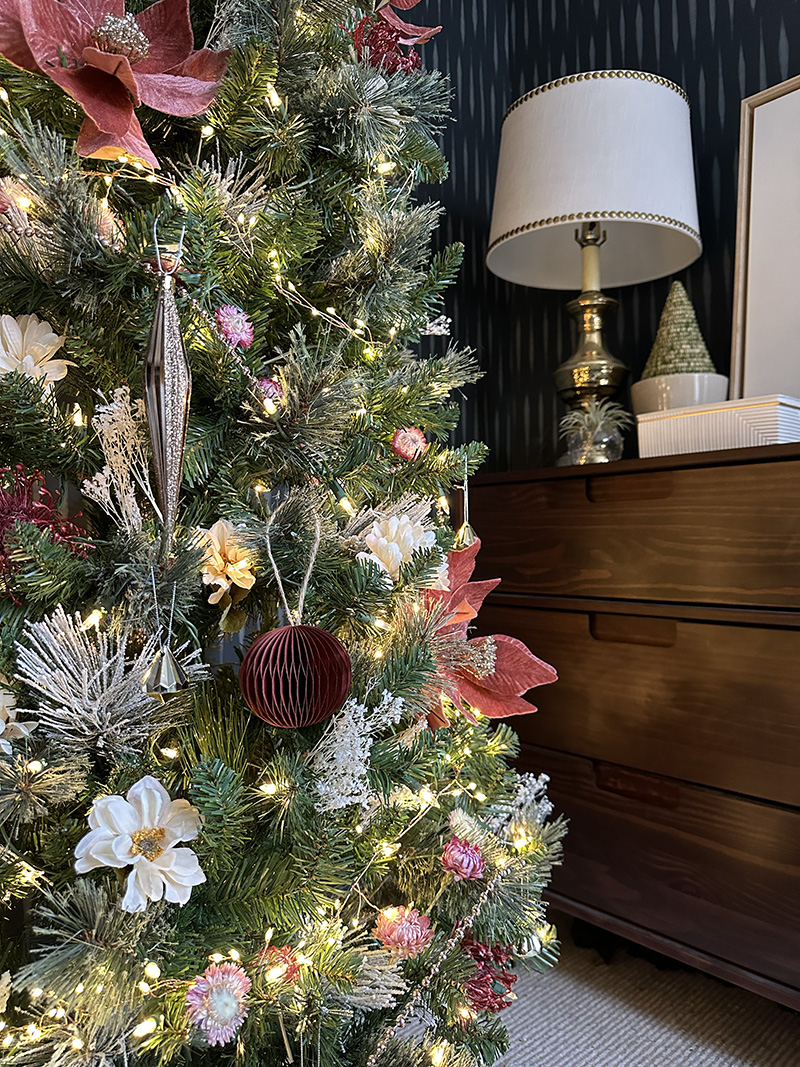 When placing dried flowers on your Christmas tree, start with the larger flowers first and work your way down to the smaller ones. This will help to create a balanced and visually appealing arrangement.
I first placed my three Dusty Rose Velvet Poinsettias and once they were in place, I could place the white faux daisies and the smaller red flowers.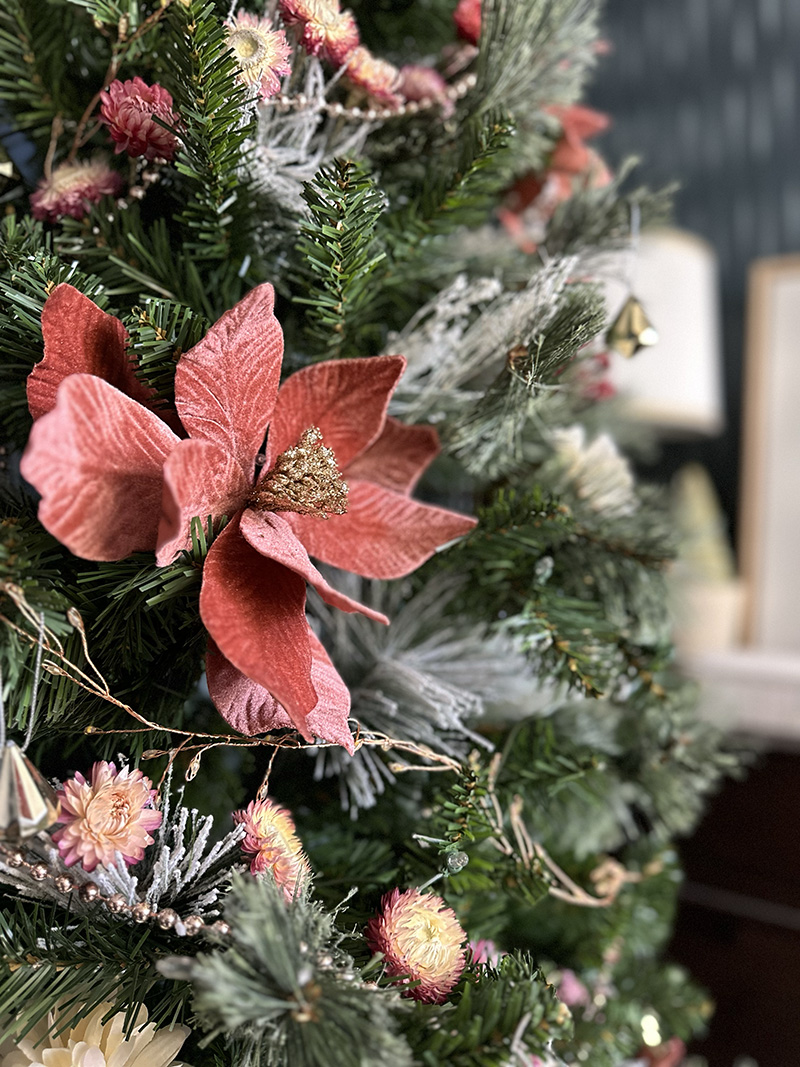 Burgundy Florals
Another ways I used dried flowers on my Christmas tree was to create a garland with them! Simply string the flowers together using floral wire or twine and then place the garland around your Christmas tree.
I used the dried daisies for my flower garland and I love the way they turned out!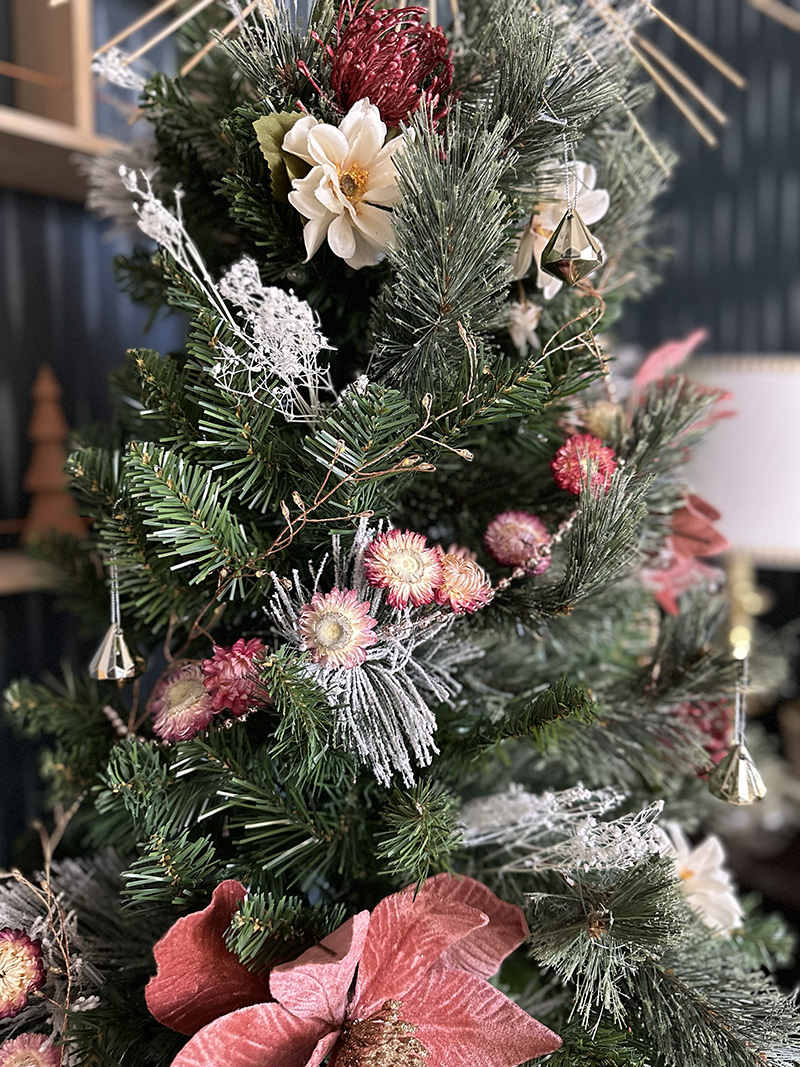 Now be sure to hop over to check out the other blogger's Christmas trees!
Casa Watkins Living // Zig & Company // The Happy Housie // Our Fifth House // Iris Nacole // Ginny Whimsy // Delineate Your Dwelling // Daly Digs // City Farmhouse