INSIDE : Learn how to make an adorable Winter Birdhouse this holiday season. Whether you will have birds or not, you will love this Winter Decorated Birdhouse sitting out in your Christmas decor!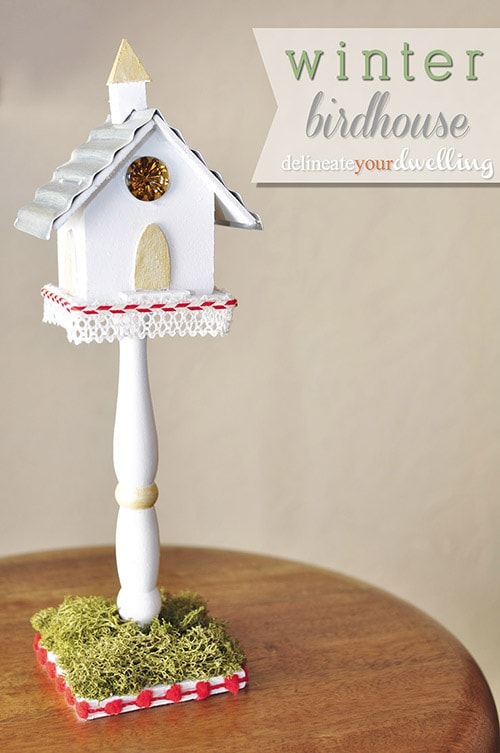 Today I am sharing how to turn a simple wooden birdhouse into a festive WINTER Birdhouse to set out on display in your home all Christmas season long.
This fall, I was cruising the aisles of Hobby Lobby and found this sweet bird house on a pedestal. It was unpainted and I grabbed it up at a mere $2.99. I knew at once I wanted to transform it into a sweet little Winter Birdhouse.
What supplies do I need to make a Winter Birdhouse?
Wooden Birdhouse
White Spray Paint
Embellishment Ribbons
Copper Gem Button
Moss
How do I make a Winter Birdhouse holiday decor item?
My first step was to spray paint my little house white. I taped off the metal tin roof and painted away.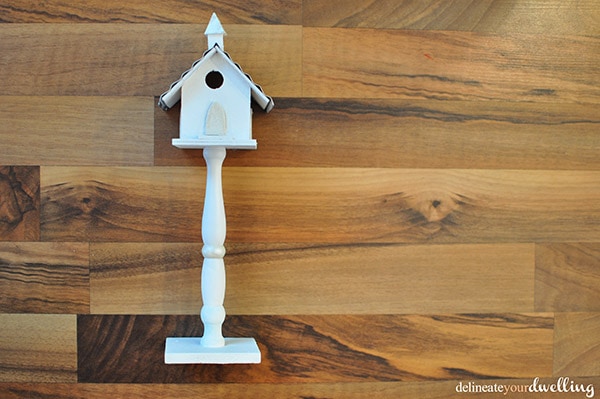 I added a few gold details because my life honestly revolves around how many things I can make gold colored (sad but true- ha). I painted the doors around the bird house, the steeple and a few details along the base.
Then, I attached a lace trim, followed then by a red + white ribbon. I attached them using a hot.glue gun.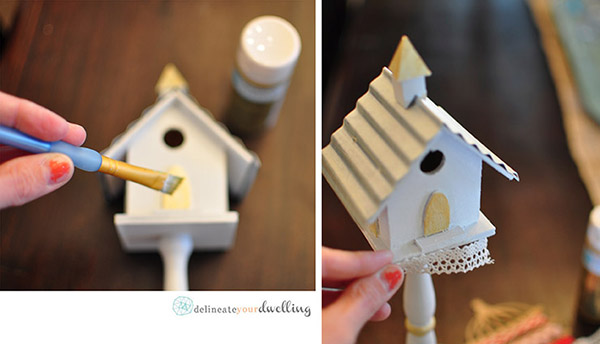 I felt it was still lacking something and wanted to bring some natural elements to it. I kept debating adding twigs somewhere, but ended up with a soft green mossy base to the bird house. I'm so happy I went that route.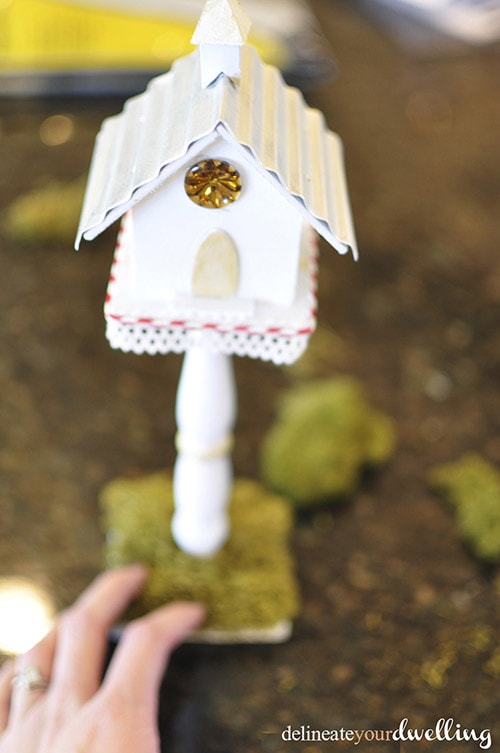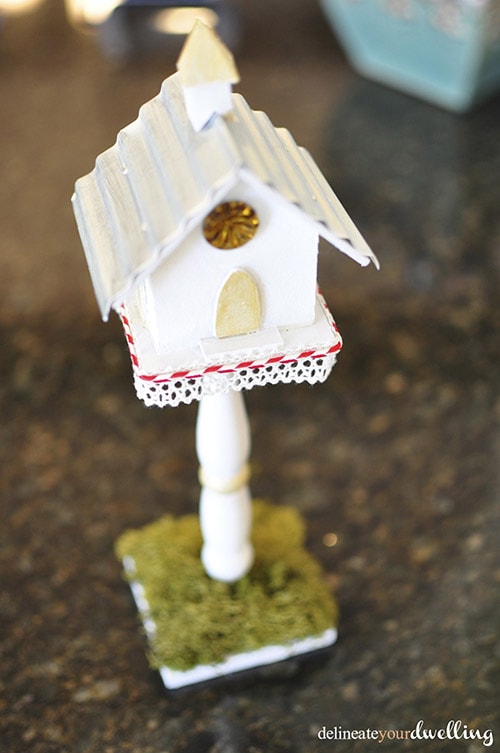 I added one more tiny pop of color to the base with some red pom ribbon I had on hand.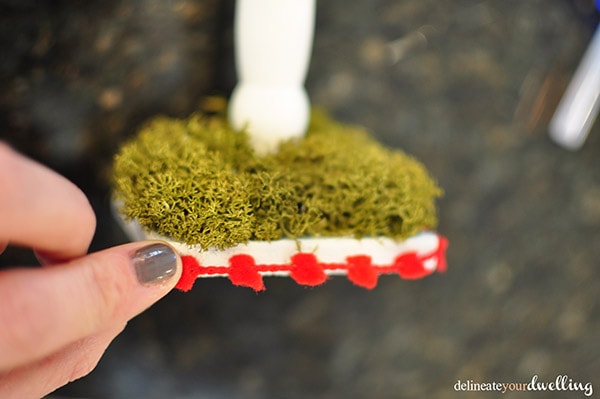 Perfecto. My sweet little Winter Bird House!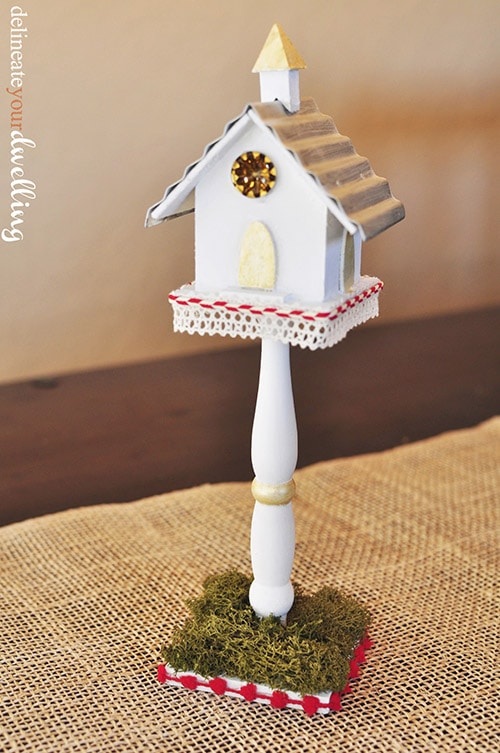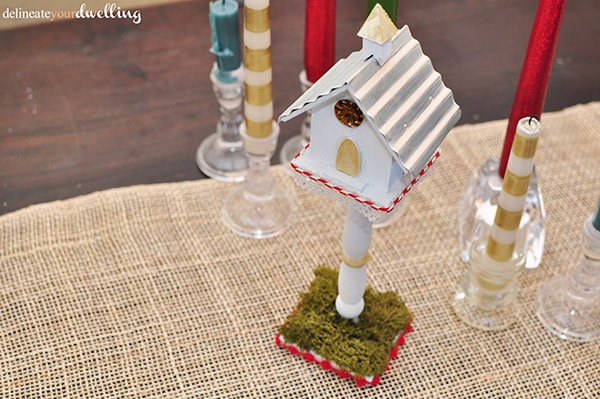 Are you all still doing Christmas crafts halfway through December like me? Please, let me know that I'm not the only one!
SaveSave