INSIDE : A look into the incredible experience of when I visited the HGTV Smart Home 2023 in Santa Fe, New Mexico. From the 9 course dinner at Sazon to meeting designer Tiffany Brooks, it was a dream come true!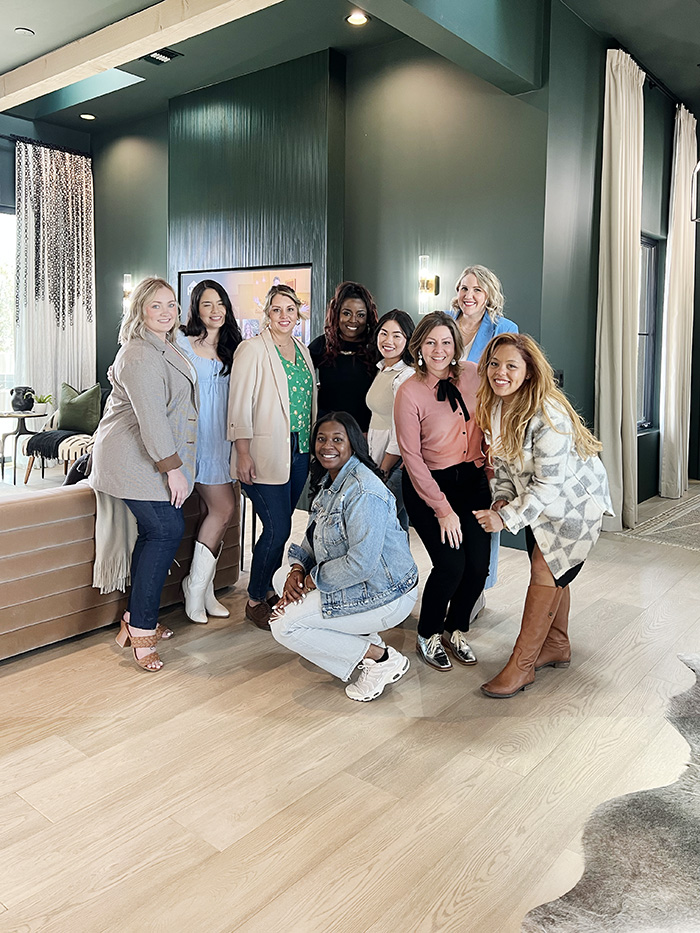 Early April I received an email inviting me to a video meeting about a VERY exciting opportunity here in New Mexico connected with HGTV.
I have now worked with HGTV creating video content for them for three years and it's been an incredible experience. As any clear minded person would do, I hyperventilated for a moment and then agreed to meet!
It ended up being an amazing partnership with HGTV Home by Sherwin-Williams and they wanted to pay me to attend a VIP sneak peek of the HGTV Smart Home 2023, in addition to help create and promote their incredible paint colors used in the house. Done and done!
The event started the night before with a 9 course meal at the James Beard Award winning, Sazan Restaurant. It was the most incredible dining experience I have ever had in my life.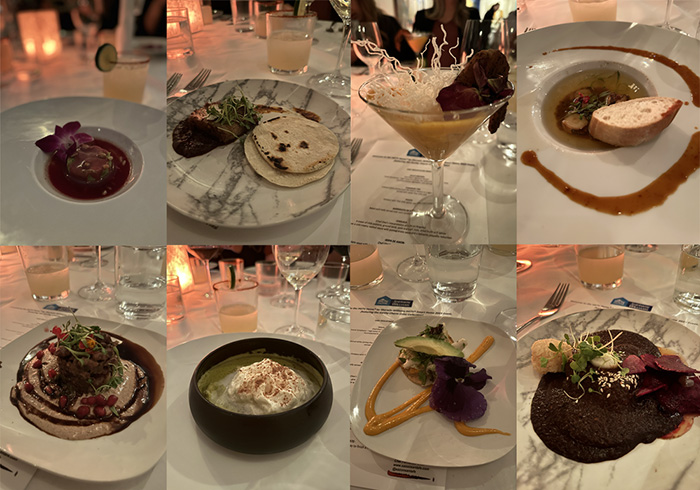 Meeting the HGTV Smart Home designer
The following day we boarded a bus in Santa Fe and were shuttled to the incredible HGTV Smart Home 2023. Once inside we got to meet the Smart Home designer, Tiffany Brooks. (She was amazing!)
In 2013 Tiffany was crowned winner of HGTV Design Star. She's since competed in Season 2 of Rock the Block. In 2021 Tiffany was included in Architectural Digest's AD100 list. She has also been named one of the nation's Top 20 African American Interior Designers by the Black Interior Designers Network.
And we just happened to be wearing matching outfits, in reverse!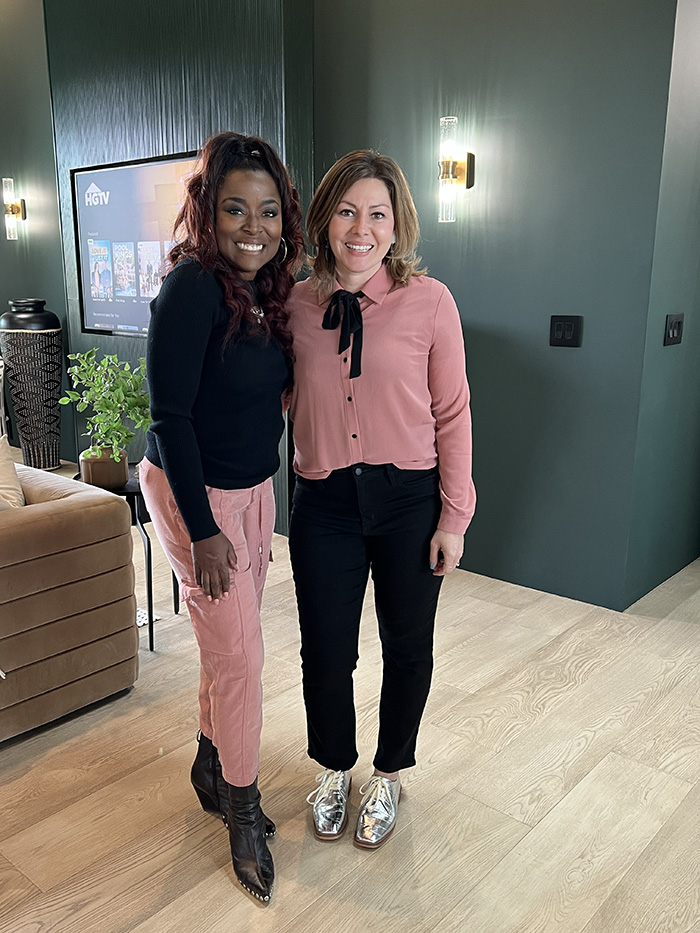 HGTV Smart Home Santa Fe 2023
We then were split into groups of four and Tiffany walked us around giving tours of the home, the design inspiration and sharing all the incredible smart home items.
Meanwhile, there was a personal chef and team cooking us the most incredible brunch spread. After the amazing meal we had the night before, I wasn't sure I would ever be hungry again… but shocker, I made room.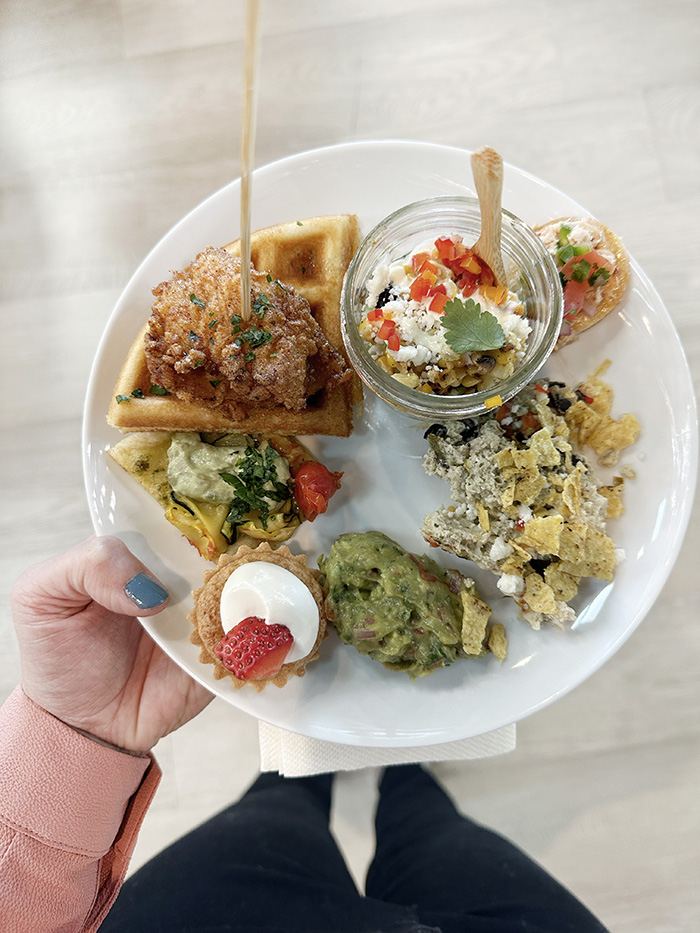 HGTV Smart Home tour
The primary bathroom was maybe one of my favorite spaces in the house. I told Tiffany I would happily move in there if I could because there was a TREE IN THE SHOWER.
I also loved the overall moody feeling that the dark skinny tile brought to the space. It so perfectly accented against the gold shower fixtures and heads. It was just beautiful.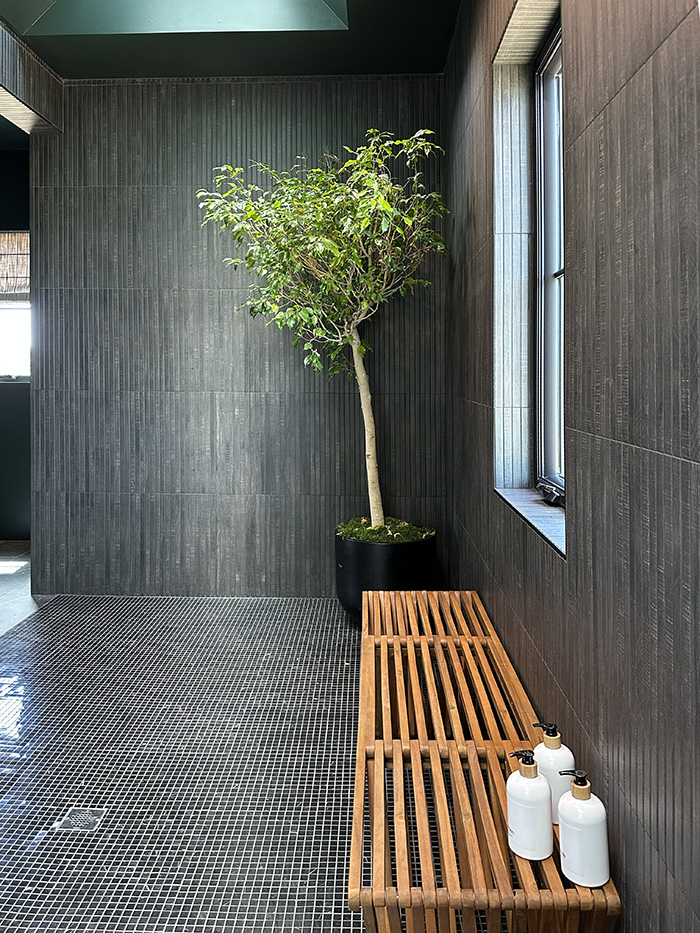 There was a double bathroom vanity area just outside of the shower and I loved how the terrazzo tile so seamlessly combined all the jewel tones in the space.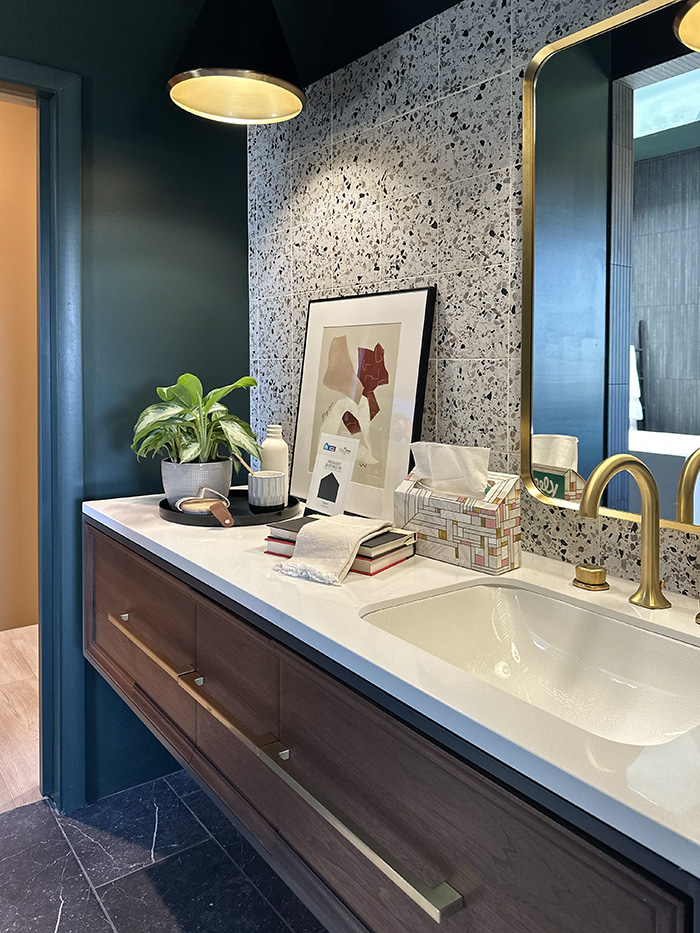 It was fun to meet new and old creative home decor and DIY ladies! These were the local New Mexico ladies, Lindsay and Amy.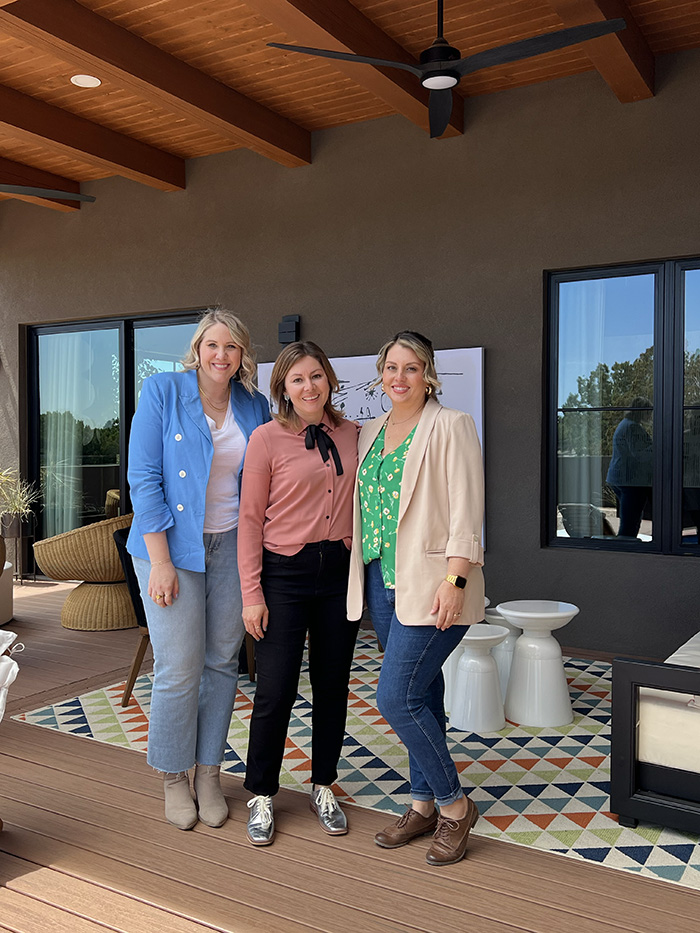 Moody Living Room
Another space that was so incredible was the main living room. The entire room was top to bottom painted in a moody deep teal paint called Jasper.
You can read more about all the paints in my blog post, best color combos for your home.
And how fun is this curtain detail? Tiffany was sharing with us that while shopping in Santa Fe, she found these interesting black rings made of plastic and knew she had to use them somehow in the house. Later she decided the curtains were a little more simple than she had intended on and put the two together… I love the rings on the curtains, it was one of my favorite details.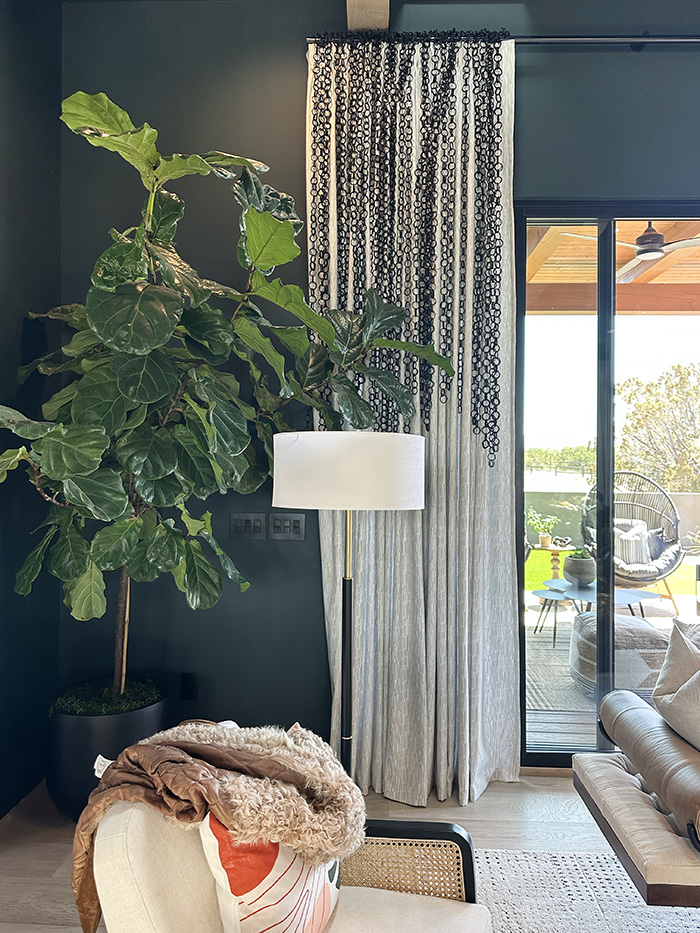 Moody Dining Room
Another space that I really enjoyed was this lovely Jasper painted dining room. The main living space was very open, so this was right off the living room and the kitchen.
I was really intrigued by the dark painted walls in contrast to the kitchen cabinetry. It was a perfect match.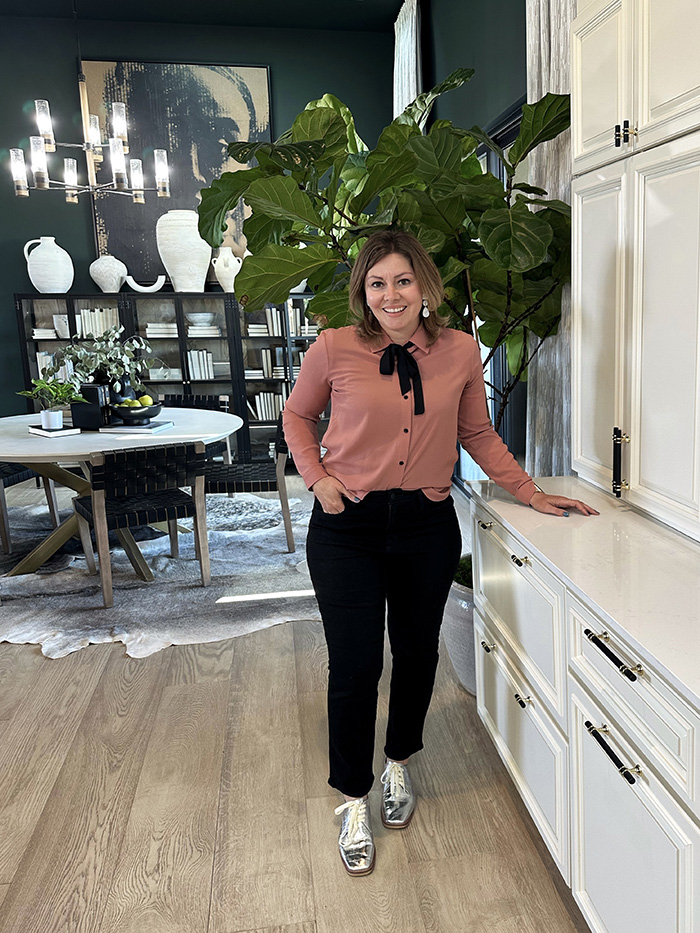 Mint Green Primary Bedroom
It was interesting to see how many rooms in this year's HGTV Smart Home were very dark. And I loved all of them! Then we walked into the primary bedroom and it was Copen Blue, which to me read very Mint Green. It was a lovely change from all the darker colors in the house.
I loved the unique trim work in this room, which was all simply painted details.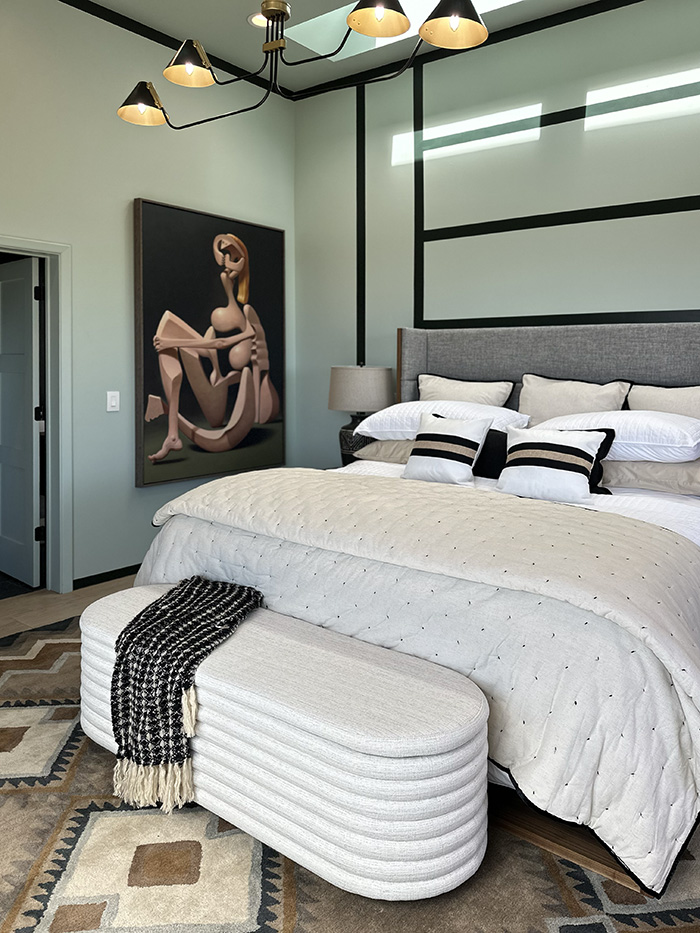 As we neared the end of our amazing day, in the garage was an embroidery station where we got to customize jean jackets! It was such fun. I choose a setting sun on the front lapel and then "Delineate Your Dwelling" on the back.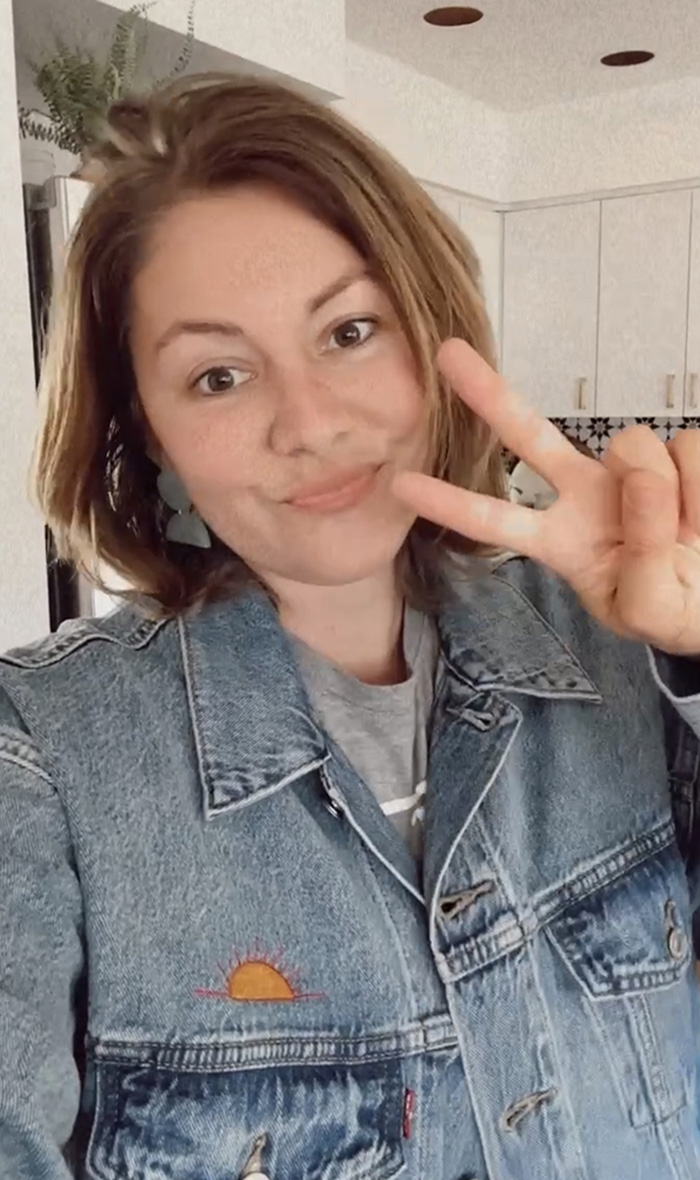 To end our time, we went outside and enjoyed delicious cocktails from this adorable pop-up camper. Side note, I made friends with the woman who ran the Cocktail Camper and she was the most lovely entrepreneur woman from Colorado. I love making friends with such wonderful people.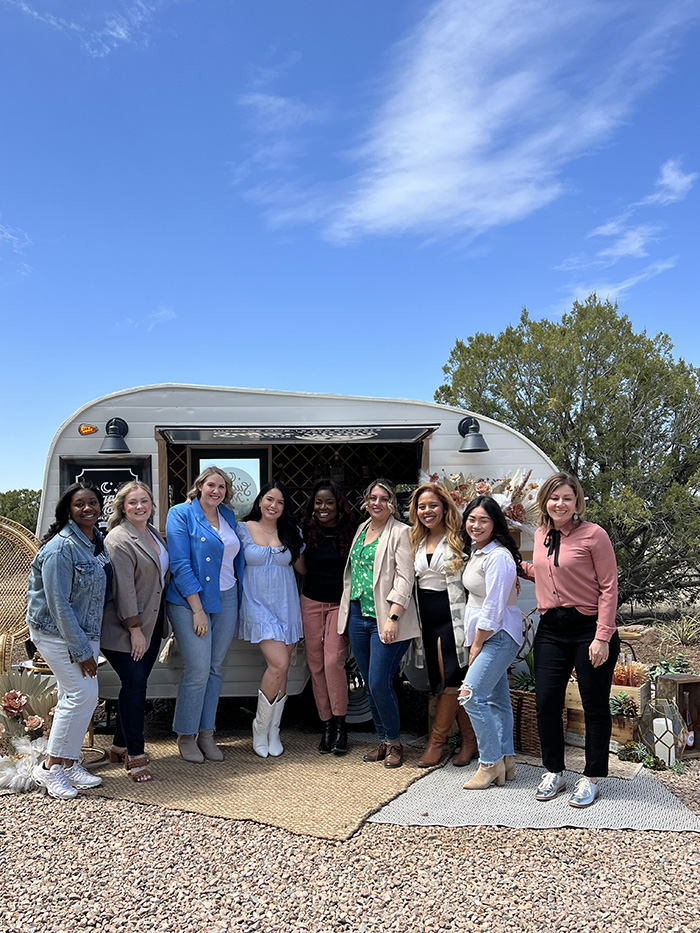 If you would like to see some of my other amazing HGTV opportunities, check these out…
HGTV Magazine Dining Room Feature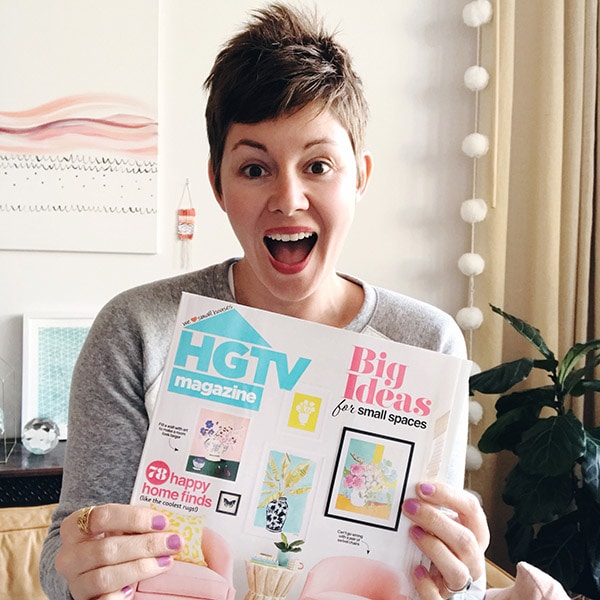 HGTV Social Media Video Contributor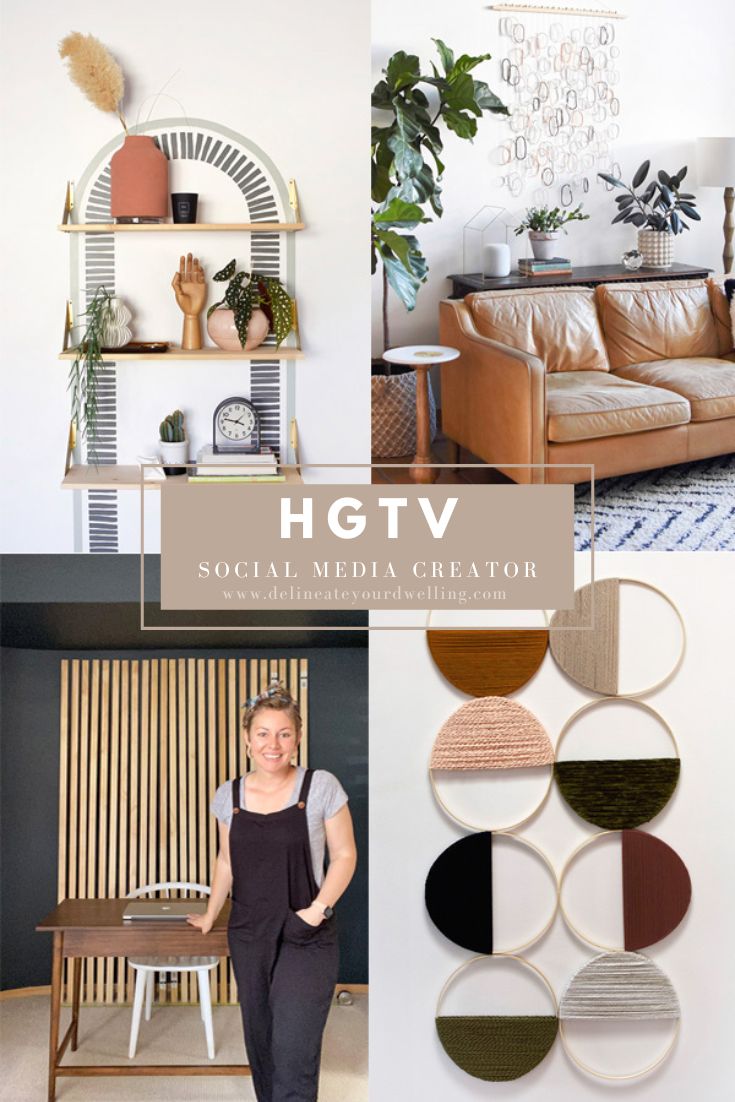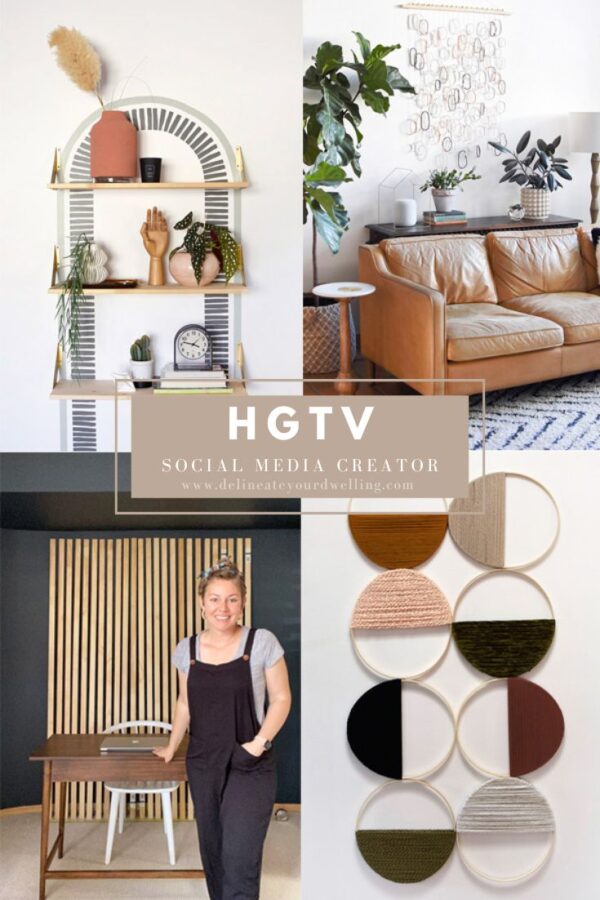 Modern Colorful Christmas Tree (featured in HGTV Magazine)