INSIDE : Learn how to create gorgeous modern Puff Paint Plant Pots to set out in your home or display outdoors.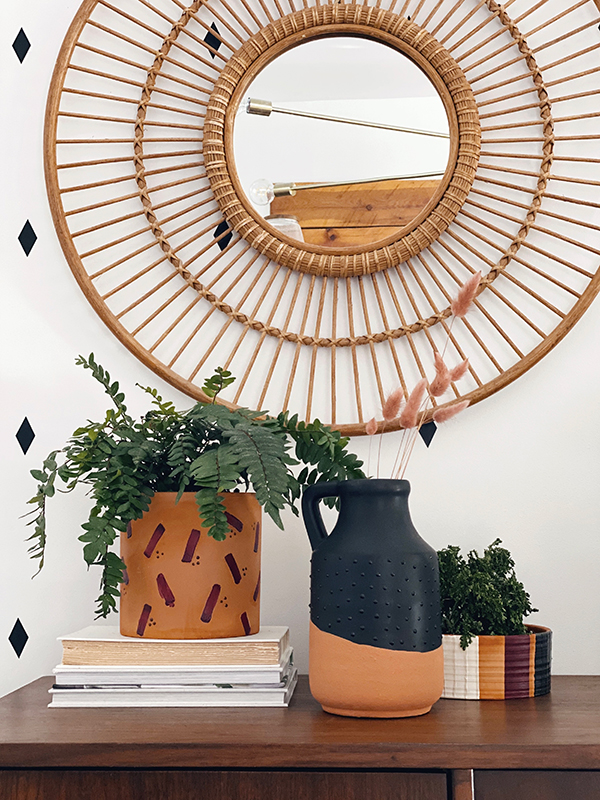 This post may contain affiliate links. See full disclosure here.
Who remembers growing up in the 90's and loving all things puff paint? I know it's not just me! I was so excited to try out these Tulip 3D Puffy Paints and they come in 20 different beautiful colors. For this project however, I knew I wanted to use some of their more muted colors on a few terra cotta pots and it turned out so neat.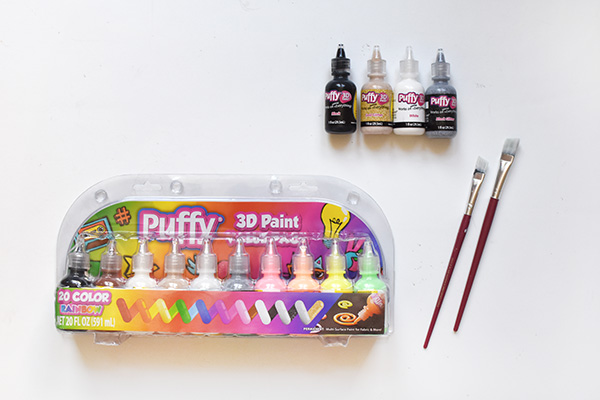 What supplies do I need for a Modern Puff Paint project?
Tulip Puffy Paints in Black, Tan, White and Black Glitter
Acrylic Paint in Wine, Black and White
Angled Paint Brush
3 Terra Cotta pots
Painter's Tape + Pencil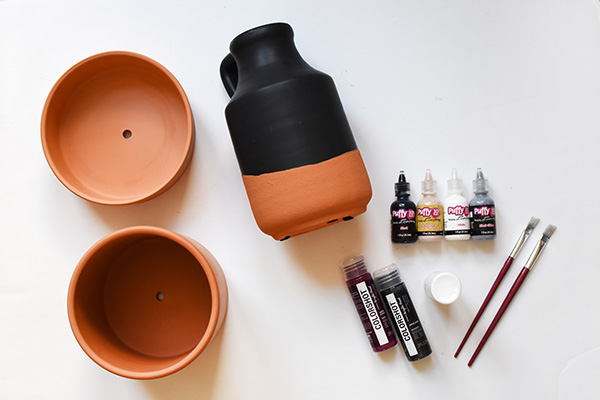 How to create Puff Paint Plant Pots:
Start this project by taping off some vertical stripes and painting them with regular acrylic paint. I did a narrow wine colored line and larger sections of black and then white.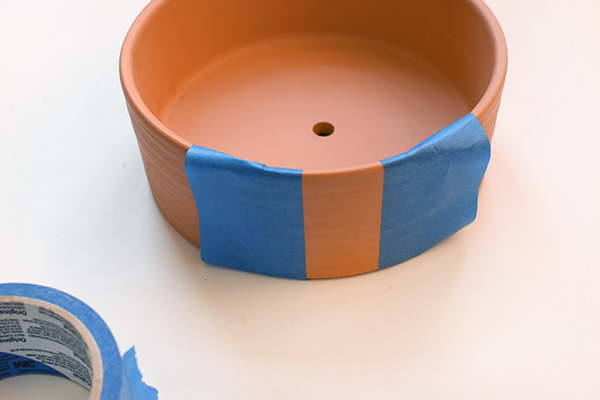 If you are worried about keeping a straight line, you can use a pencil to lightly draw on straight lines. Then follow those lines with your white Puffy 3D paint. I then did the same vertical lines on the black side with Black Puffy 3D paint. Set aside to allow for drying per the directions on your paint.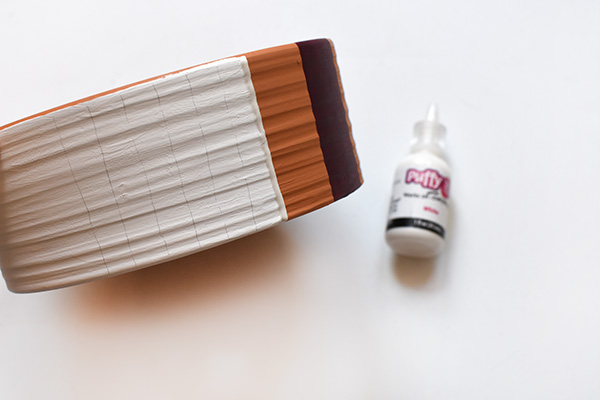 My next pot was this lovely terra cotta pitcher and I had grand plans with the Black Glitter 3D Puffy Paint!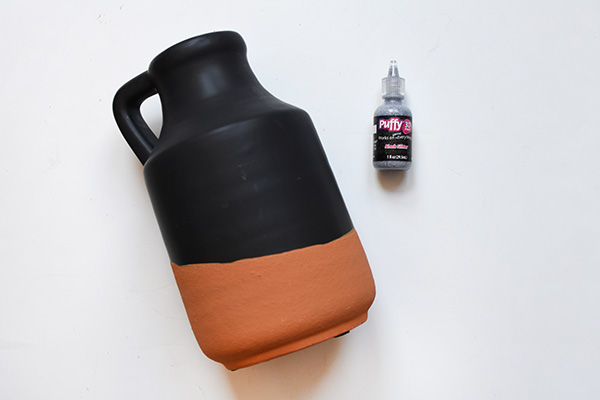 Being careful to not disturb any of the paint with your hands, slowly move around the pitcher creating simple little polka dots with the puffy paint.
Once you have added all the polka dots, set aside to allow for drying.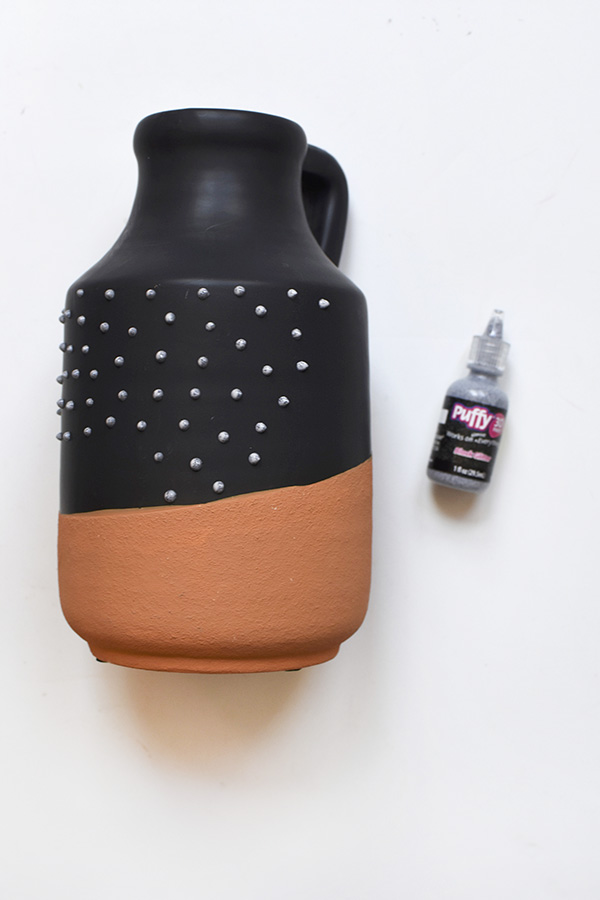 For my last modern pot, I first added Silver Glitter Puffy 3D paint and using a paint brush, brushed it out. Then I let it fully dry and then painted wine acrylic paint overtop to give it that 3D look. I also added groupings of brown puffy paint polka dots for a finishing touch.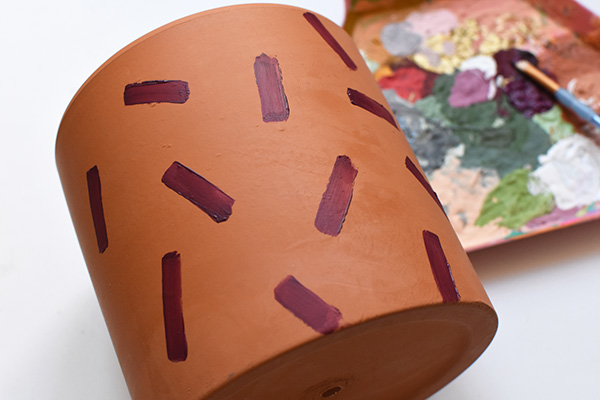 Modern Painted Pot
Once all my pots were fully dry, it was time to add some lovely plants to finish off their look!
I love how short and narrow this pot is with the simple modern vertical lines added with paint.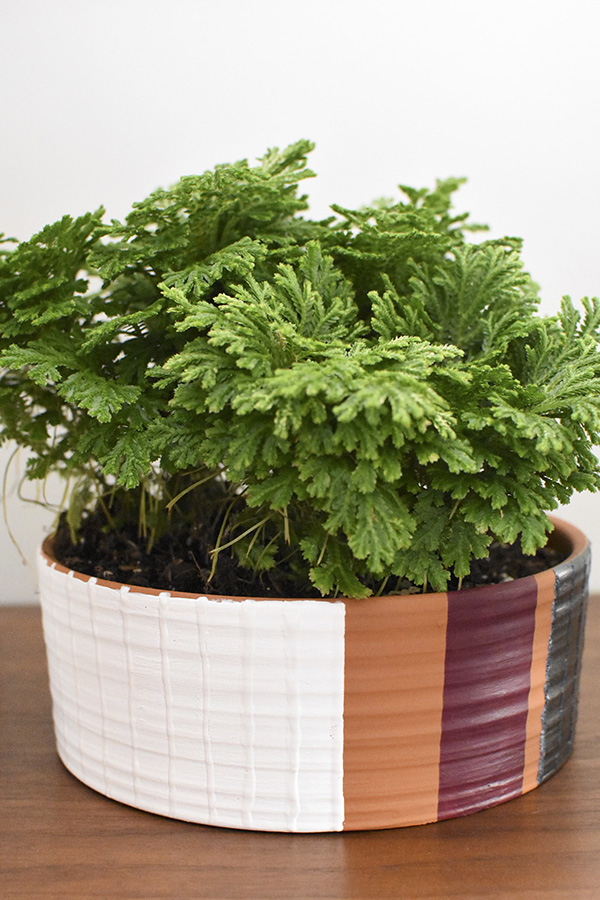 And this polka dot pitcher might just be my favorite of all three designs! It's so simple and I just love the striking look it gives my credenza table.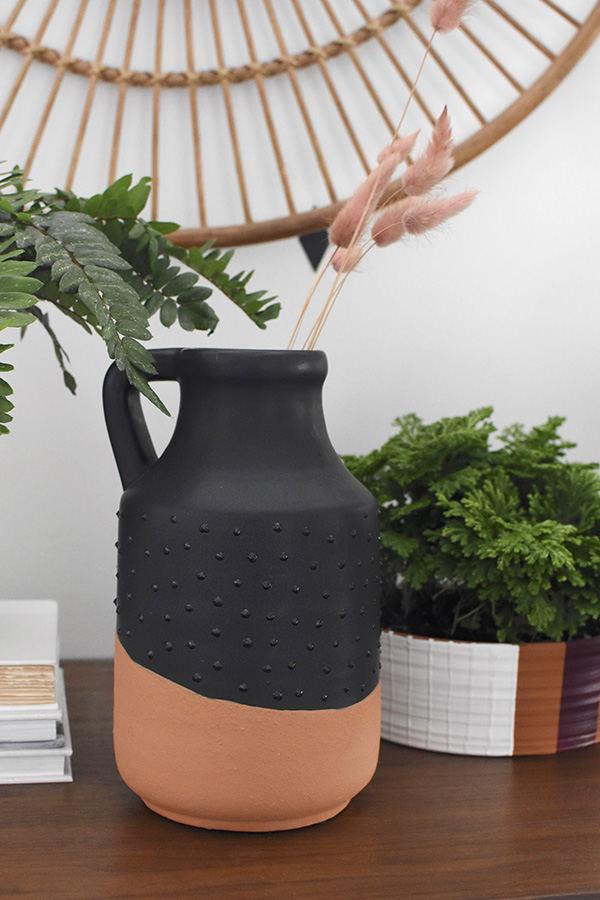 This fun brushstroke pattern is always a simple design to make and the wine and brown color works so well against the terra cotta pot.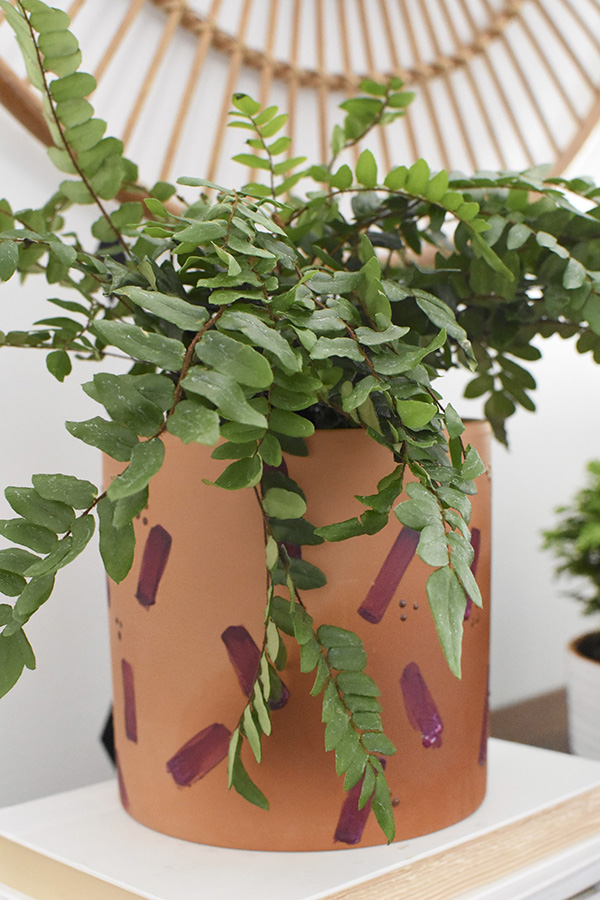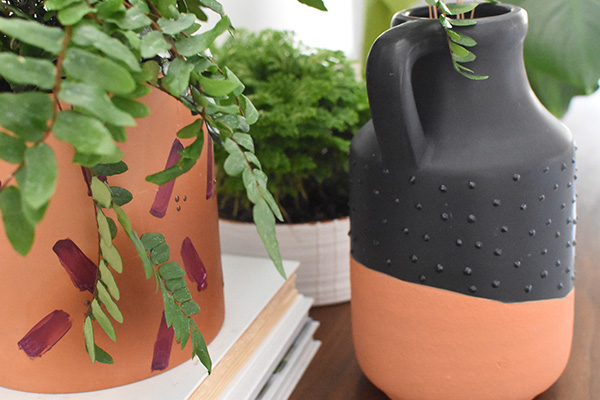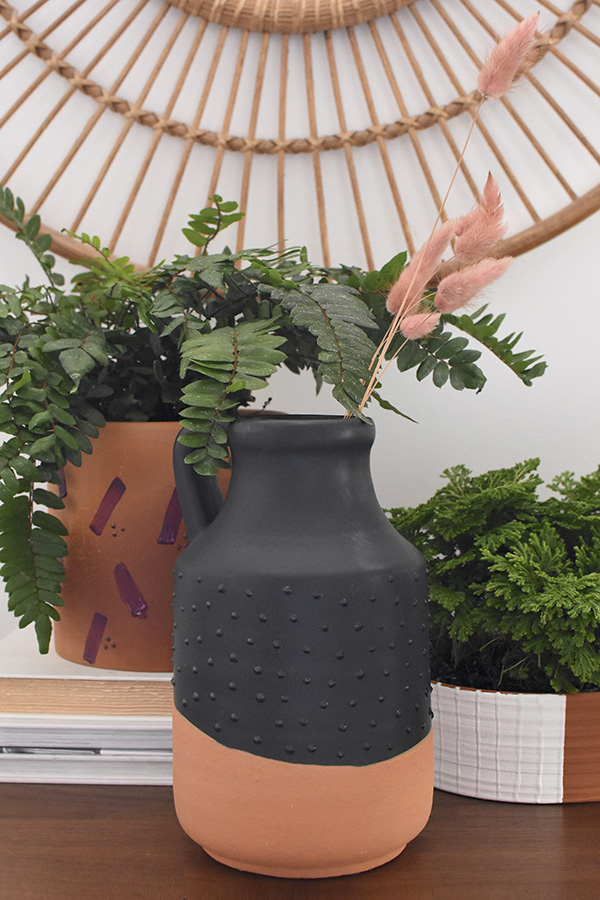 This is a sponsored post by Tulip. All opinions are 100% mine.