It seems so long ago already but just a few short weeks ago, I attended the blogging conference Altitude Summit in Palm Springs, California. It is literally the most lovely blog event of all the blog events, if you want my opinion. So today, I thought I would do a quick Altitude Summit Blog Conference recap of the three day event.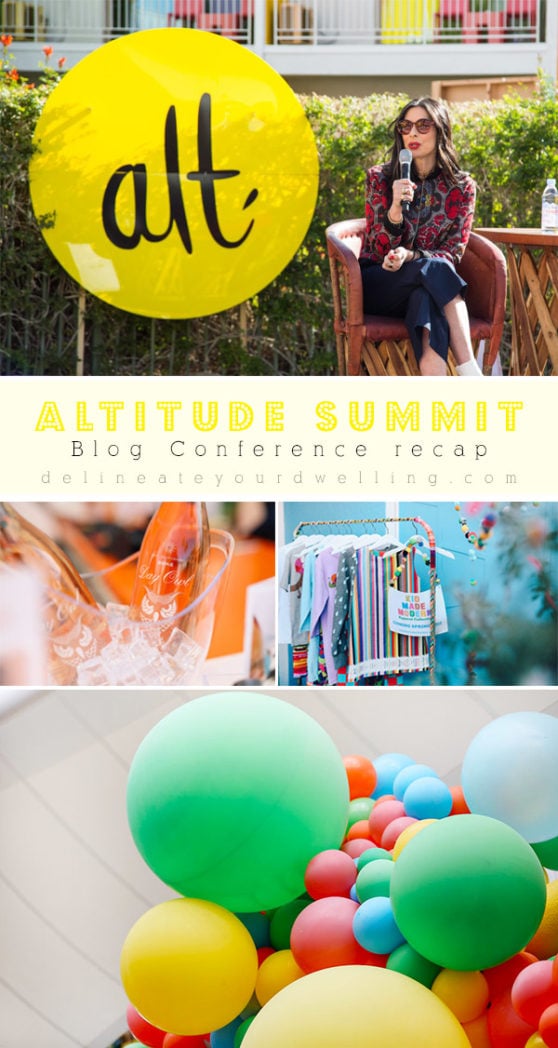 Get ready to be inundated with happy color pictures!
I was fortunate enough to have attended Alt Summit once before, way back in June of 2014. That was the year that Oh Joy + Martha Stewart were keynote speakers and it was in Salt Lake City, Utah. And yes, I about died during both of the keynotes. I think my heart was even fluttering a little when Martha spoke, as I was only maybe 20′ from her.
This year, however, the conference was hosted at the lovely RAINBOW filled Saguaro Hotel in Palm Springs. I swear this hotel was made for creatives because it is a pretty picture no matter what direction you look. My hotel room had bold purple carpet, yellow walls and an orange bathroom, wow to the color.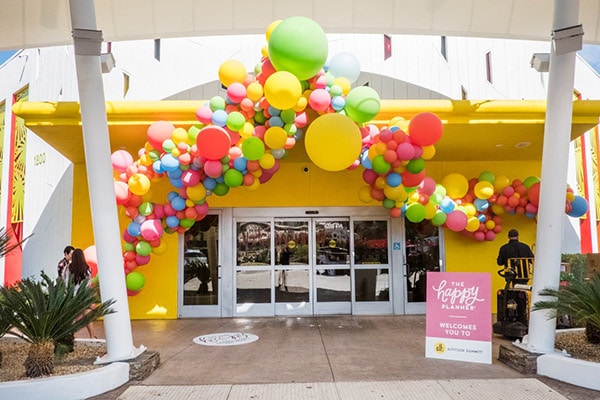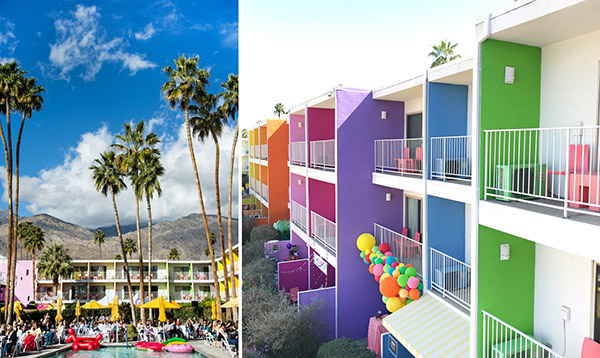 This year I was an Alt Room rep which means that I helped assist the speakers before each of their sessions. I would help prepare the room to make sure they had everything they needed (a glass of water, their slideshow presentation was setup properly and they had the microphone set up). Then I did a few beginning announcements to the group and just made sure the session flowed without hiccups.
I was fortunate to be able to select which sessions I wanted to help rep, so I got to sit in on tons of great presentations! I especially enjoyed sessions about pitching to brands, an Instagram Story session, a Pro Hashtag tip roundtable and one on being comfortable in front of the camera (which completely scares me to do).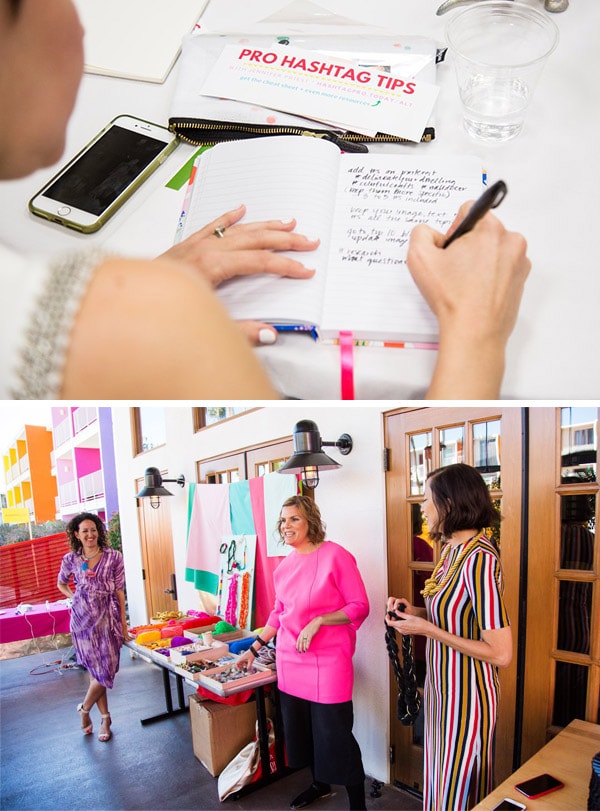 True to the reputation of Altitude Summit, the facility they chose and then the attention to detail and programing was unbelievable! It was next level loveliness everywhere you looked. Plus during and after all the sessions there were breakout crafting areas going on.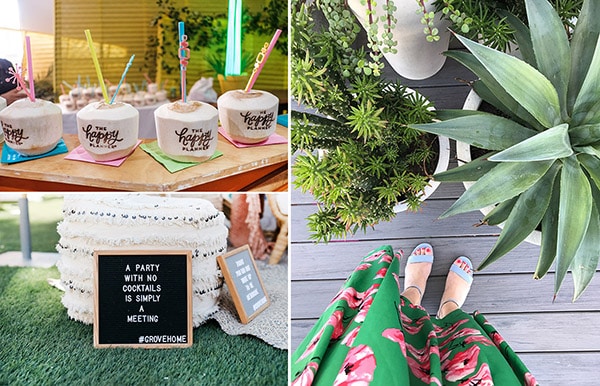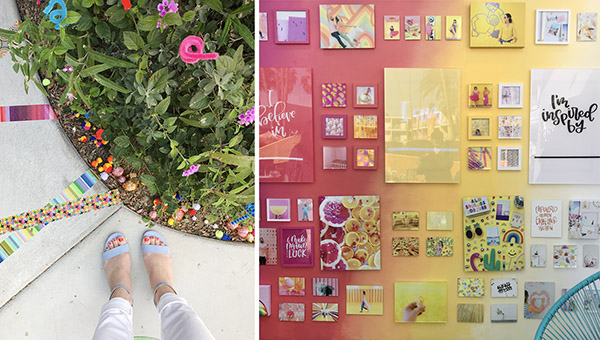 The conference kicked off with a welcome happy hour as attendees started to arrive. The Happy Planner was giving away gorgeous planners, there were manicures in the lobby, multiple mini tours going on in Palm Springs and beverages available in the bar.
Did I mention there was free Rose' all day, everyday during the entire conference, thanks to Owl Day Rose'. I was sad that I was so busy working most of the time, I hardly was able to enjoy that one! Although, they did have afternoon Rose' popsicles which I was able to snag once.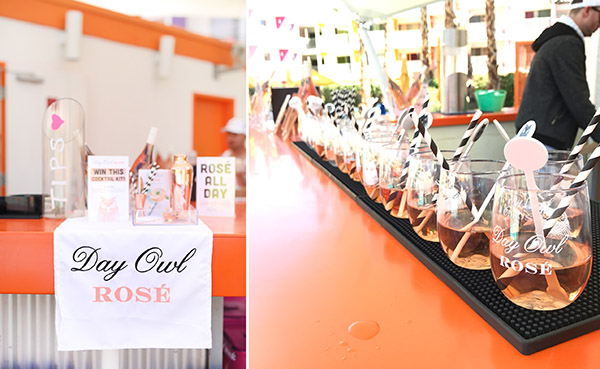 Another huge highlight of the conference was being able to connect with so many creative women that I interact with on a daily basis. Feeling like you have community in a business that often times is working from home by yourself, is so important. And many of these ladies I have "known" online for 4+ years and never met in person! We all got along so well and had a blast laughing and hanging together. Plus, the conference ended with 80's prom night!!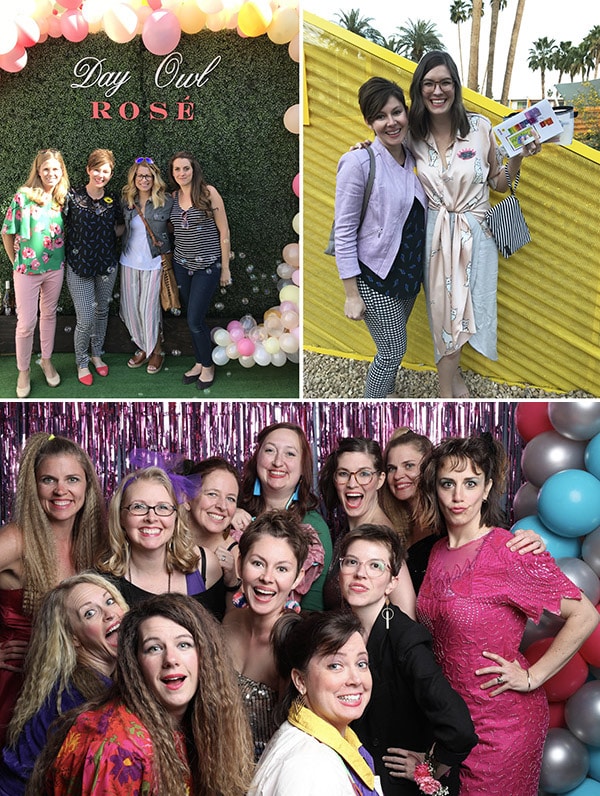 Aside from my regular creative community, it was a blast to meet new ladies and even some of my blogging crushes. I totally fanned girl over meeting Brooke + Summer from The Girls With Glasses.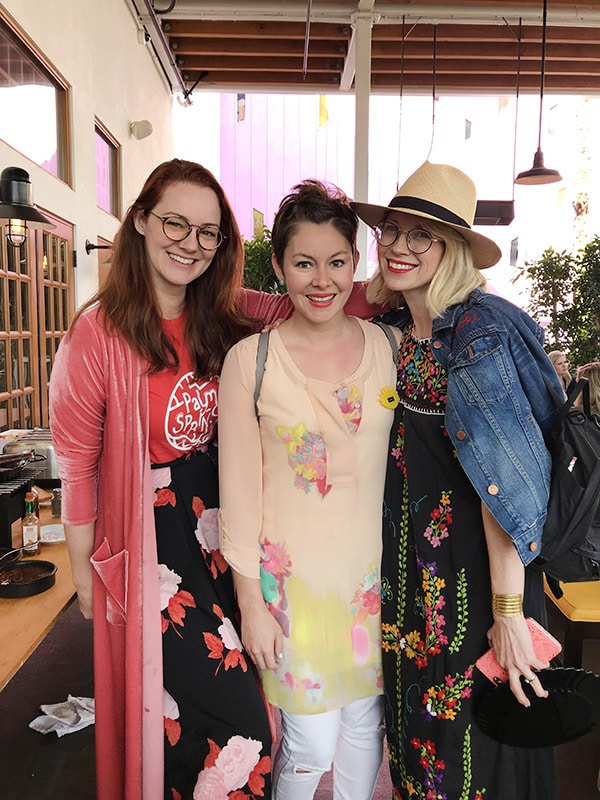 Mandi from Vintage Revivals has been a long time DIYer that I have admired and she was SO KIND in person! Can we talk about the home renovation she is doing right now turning an old Mercantile shop into their new home! Also, who remembers Stacy London from TLC's What Not to Wear? She was one of the opening keynote speakers and so interesting to hear her story.
Another HUGE highlight and one that I was really excited about was the closing keynote, Justina Blakeney from Jungalow. Oh the plant love and admiration I have for that lady! And you better believe I hustled my way over to her the moment she finished speaking. xo I even wrote a whole post about it.
And lastly I was able to have some wonderful conversations with great brands including Mixbook, Sherwin Williams, Wayfair, Lowes, La Croix, Kid Made Modern and JoAnn. All of their booths were just the most gorgeous displays you could imagine!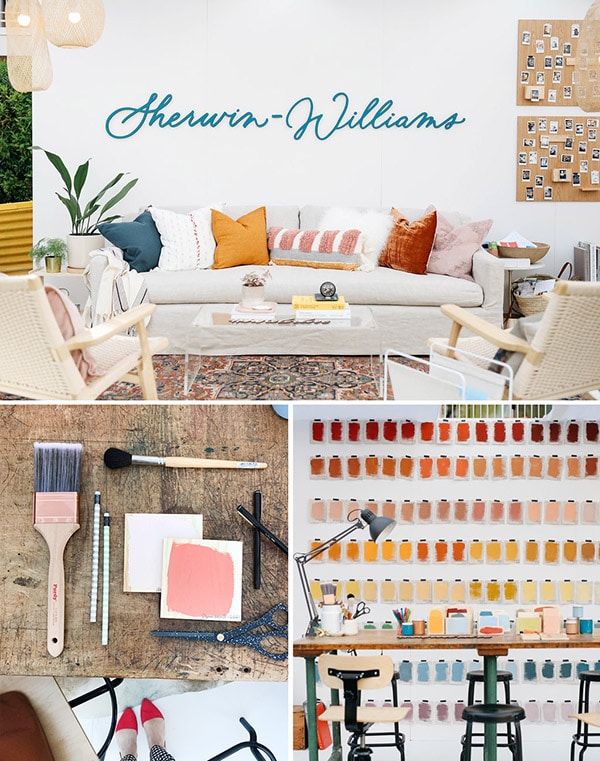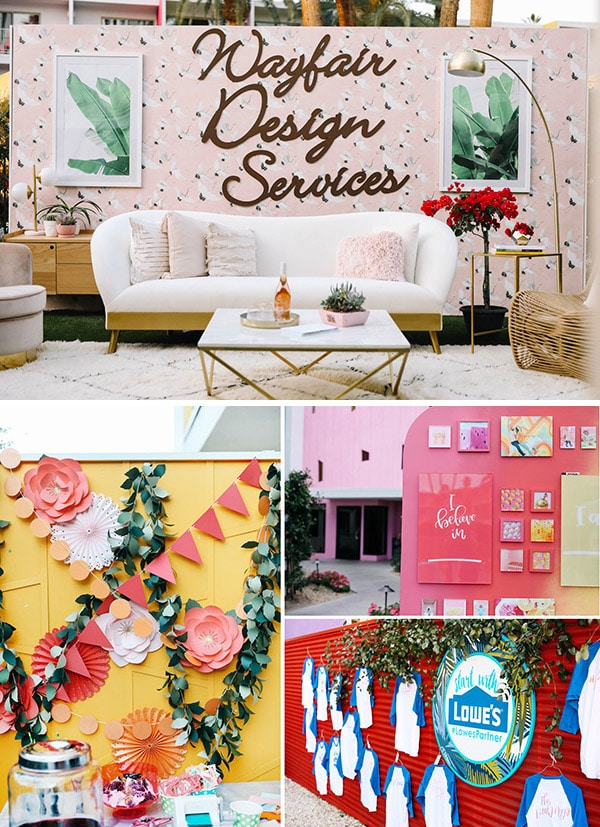 All in all, it was nonstop wonderfulness. I was completely exhausted for a solid week afterwards. I think I went to bed at least 3 hours early for a few days, but I would say it was a creative recharge that was well worth it!
Photography by Justin Hackworth Photography, Nicole Breanne Hudson and Delineate Your Dwelling.
Looking for more BLOG related topics? You might like these.

SaveSave
SaveSave
SaveSave
SaveSave
SaveSave
SaveSave
SaveSave
SaveSave
SaveSave
SaveSave
SaveSave