Sitting down and eating together as a family is seemingly more important today than ever before.  There are so many distractions and extracurricular activities that happen with each family member, that sometimes it feels almost impossible to get everyone to all together at the same time.  However, food shared at the table is a precious thing and planning a delicious brunch is a perfect solution to gather your people all together.  Today I am sharing tips for bringing family together over Brunch.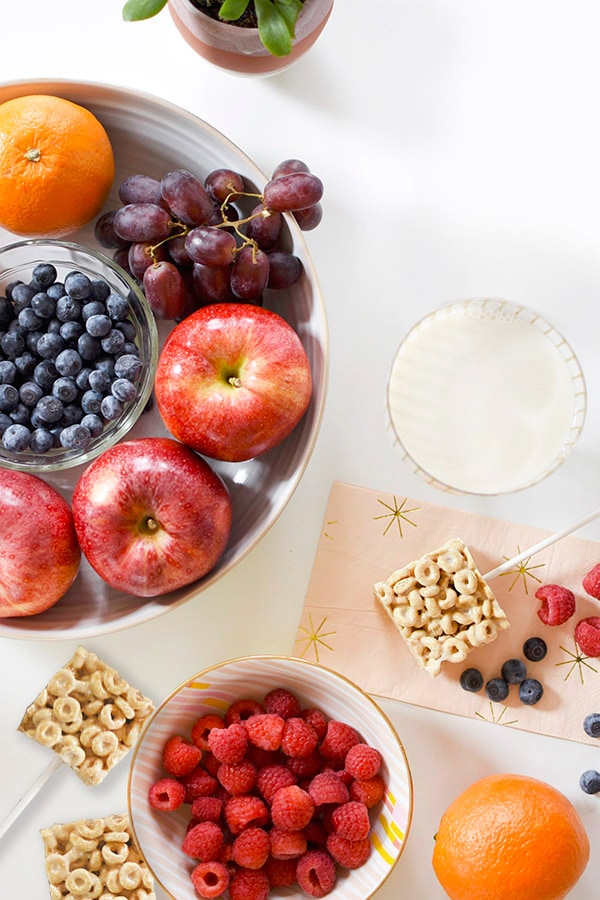 The start to planning any meal begins with the items being served.  And brunch is the perfect time to incorporate delicious and easy foods from both breakfast and lunch!  Plus, it is an ideal time to embrace a more casual setting with fresh ingredients and fun finger foods.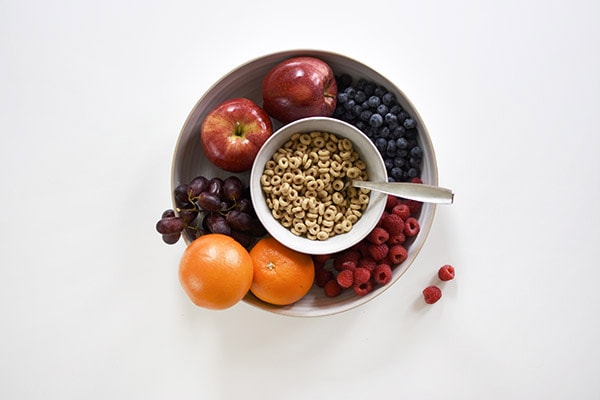 Gathering your family together during a meal is sometimes the only opportunity of the day to really talk with each other.  So being able to provide quality foods and drinks to them is essential.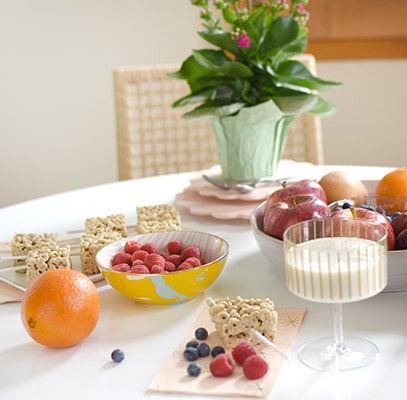 For this simple brunch I prepared Honey Nut Cheerio dunk-able bars, milk to drink and tons of fresh fruit.  Making dunk-able Honey Nut Cheerio bars adds such a fun twist!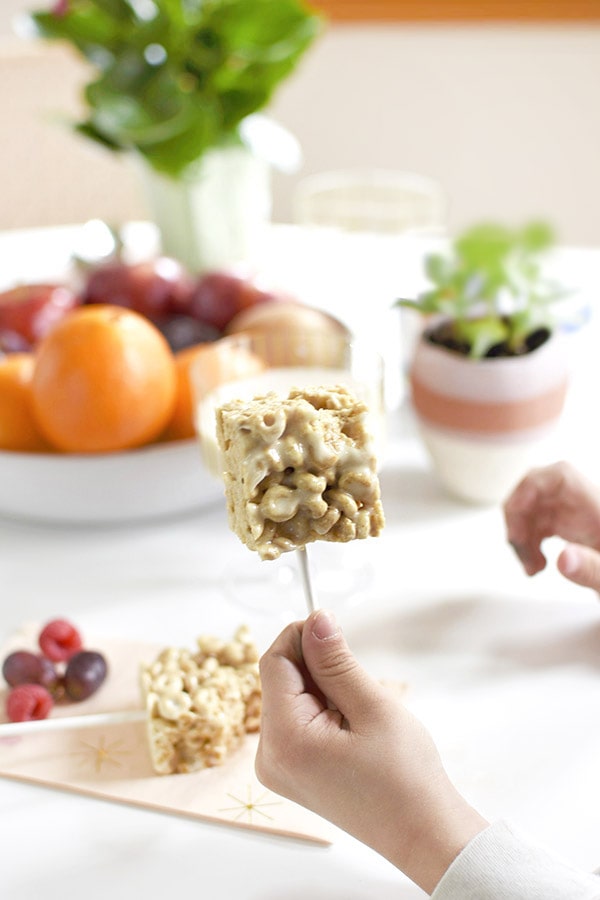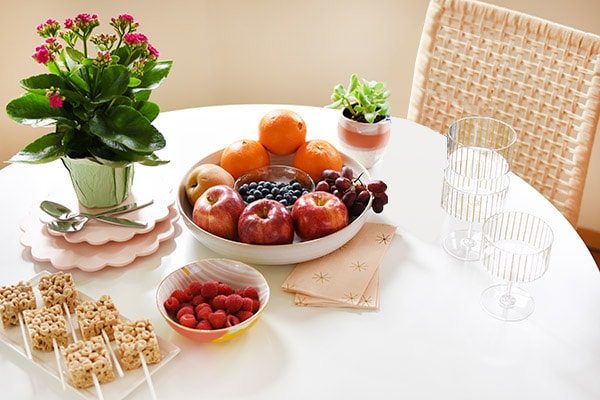 Honey Nut Cheerio Dunkable Bars:
Honey Nut Cheerios is an easy and healthy food that helps every member of the family take on the day.
1. In a large saucepan over medium heat, melt 4 Tbsp. of butter, stirring frequently.
2. Remove from heat and add 5 cups of Honey Nut Cheerios.
3. Stir to combine and press into the bottom of a lightly greased 8×11 inch pan.
4. Allow 15-20 minutes to cool for the bars to set.
5. Cut into small square shapes and insert a stick into bottom, enjoy!
You will be surprised at how bringing in all these deliciously prepared foods and fresh fruits will get everyone to the table and then actually keep them there!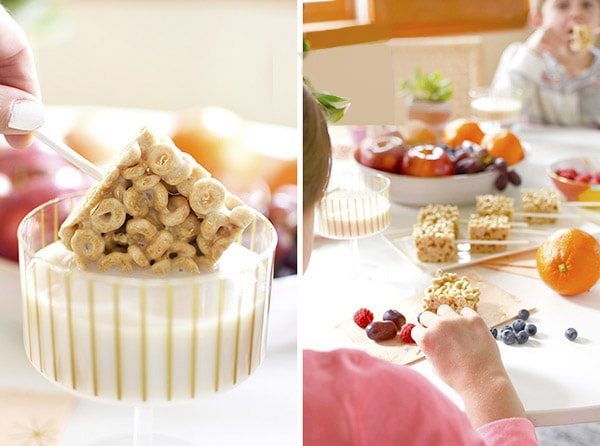 Sharing time together at a table with other people reminds us that there's more to food than just energy for the day. We don't eat only for sustenance (even if it's so very tasty!). We also connect about the day, our plans & dreams and what we are feeling at the table, too.
Click To Tweet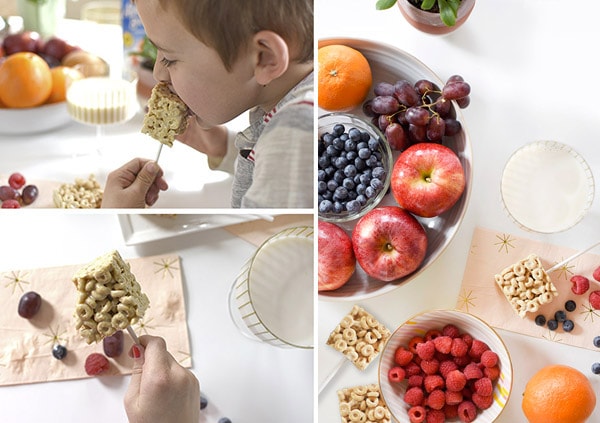 Sharing time at the table seems to becoming a lost art but bringing your family and friends together over a meal is important with the people we care about.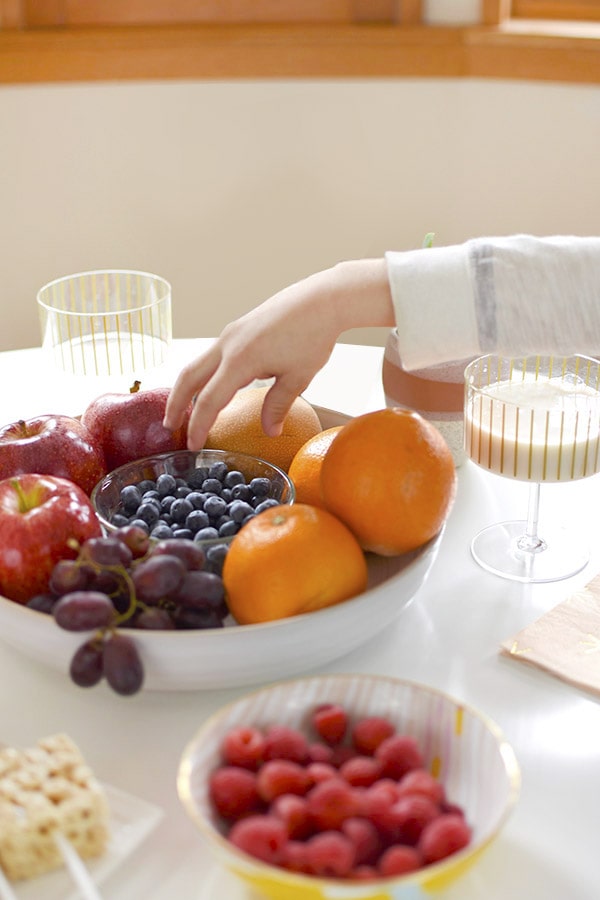 If you are looking for more ideas on Savoring Time spent at the Table, check these out…

SaveSave
SaveSave
SaveSave
SaveSave
SaveSave
SaveSave
SaveSave
SaveSave
SaveSave
SaveSave
SaveSave
SaveSave
SaveSave
SaveSave
SaveSave