INSIDE : See how to make a Colorful HOME sign using all different textures, patterns and colors.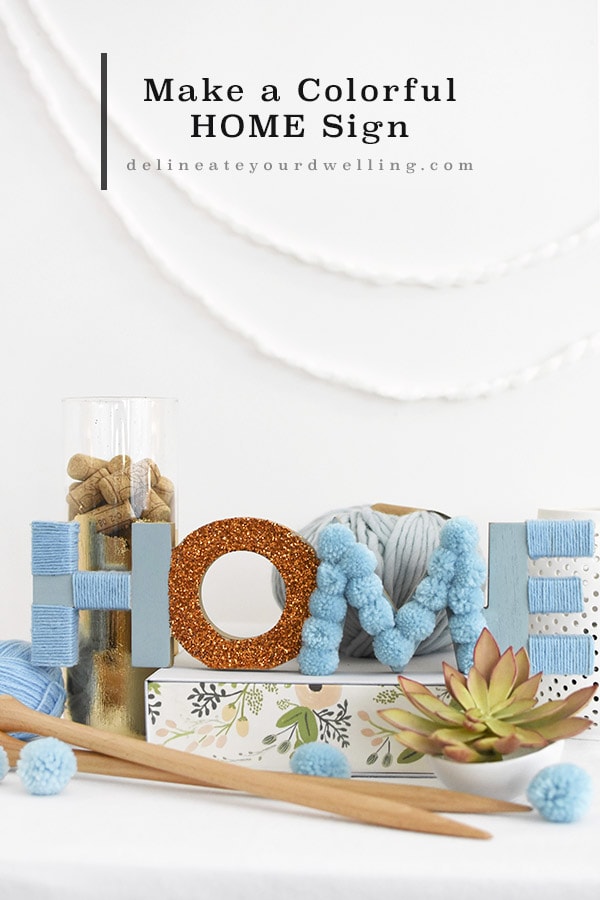 I love a good simple craft project and this fun little wooden HOME sign was so perfect for about just under an hour of creative time!
You can check out the full tutorial and the full supply list at Oriental Trading's FUN365 site.
It was such fun to add so many textural and colorful elements to this sign. I added paint, yarn, glitter and yarn pom poms! It was also fun to use so many different shades of soft blue and then use one bright copper glitter pop of color.
Don't forget to pin this project now and save it for your next crafting session!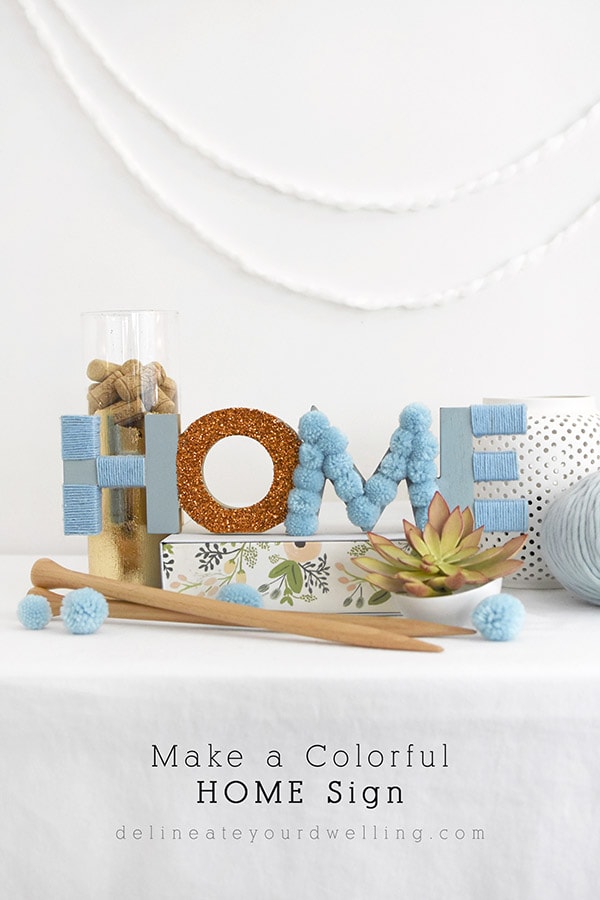 Curious to check out all my Oriental Trading projects (there are a ton), you can head over here!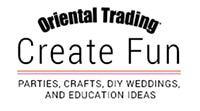 And if you want to check out a few other yarn crafts, look no further:
Ring Yarn Art
Yarn Wrapped Twig Wreaths
DIY Ombre Basket Yarn Handle
Printed Letter Tote Bag
Flower Wall Hanging with Yarn Tassle
Colorful HOME Sign
Pom Pom Throw Blanket
Lounge Tassel Pillow