Pillows.  We all own them, we all use them.  But what do you do after your pillow becomes a flat pancake? (Or so says the husband, it still looks pretty perky to me.)  I'll tell you what to do with it – repurpose it into a Lounge Tassel Pillow!  See below, how I took my exceedingly low sewing skills and made a comfortable lounge pillow.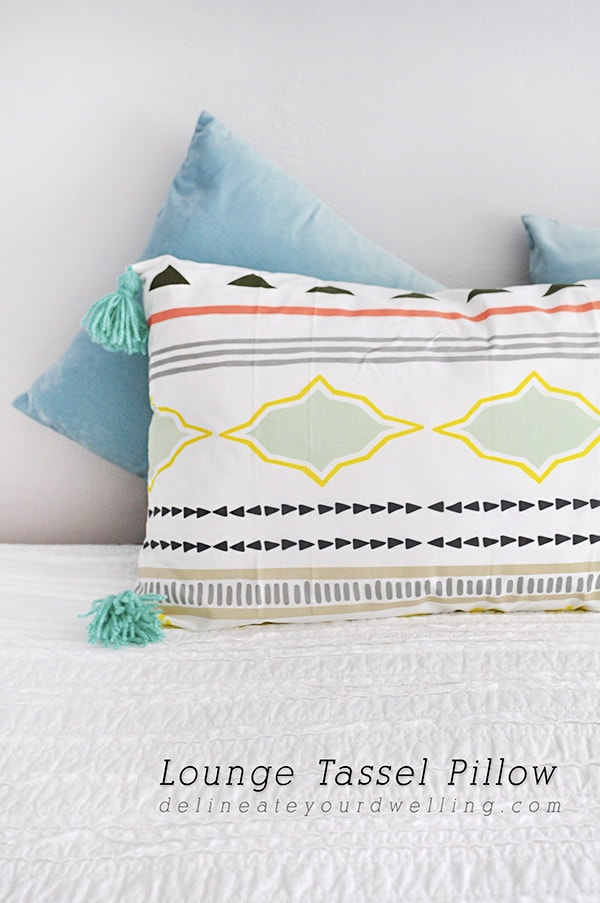 Old Pillow | Fabric | Measuring Tape | Thread | Sewing Scissors | Yarn | Sewing Machine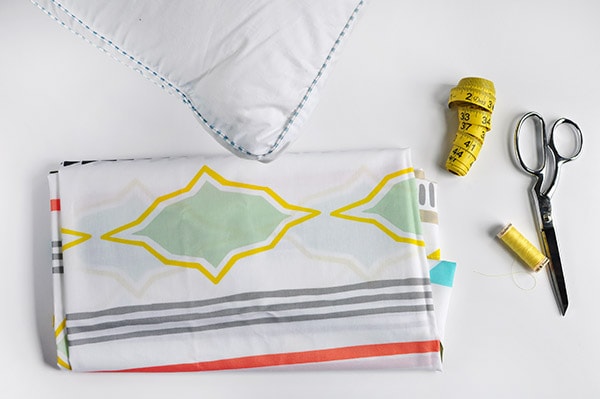 I had bought this wall tapestry (it's basically just fabric) from Target last year with the thought of using it for curtains in my son's bedroom… and well you can see how that turned out.  So, when my husband got a new pillow and said to throw out his old one, I knew it was time to combine the two.
Step one was to measure my pillow and the fabric.  Next, I whipped out my handy dandy sewing machine and sewed a simple rectangle to the measurements taken.  I left a generous opening to reinsert the pillow and then used my machine to stitch that up, as well.
Next it was tassel making time.  I almost went with pom poms, but I decided to mix it up a bit and go with something I make less.  Tassels are so so simple to make and once I had four of them, I stitched them onto the corners of my pillow.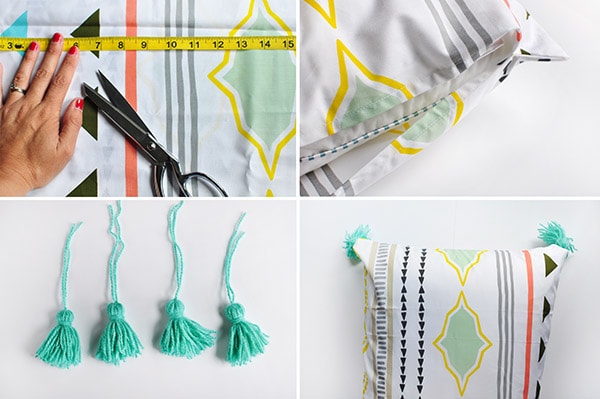 Oh, I love this easy and relaxing pillow!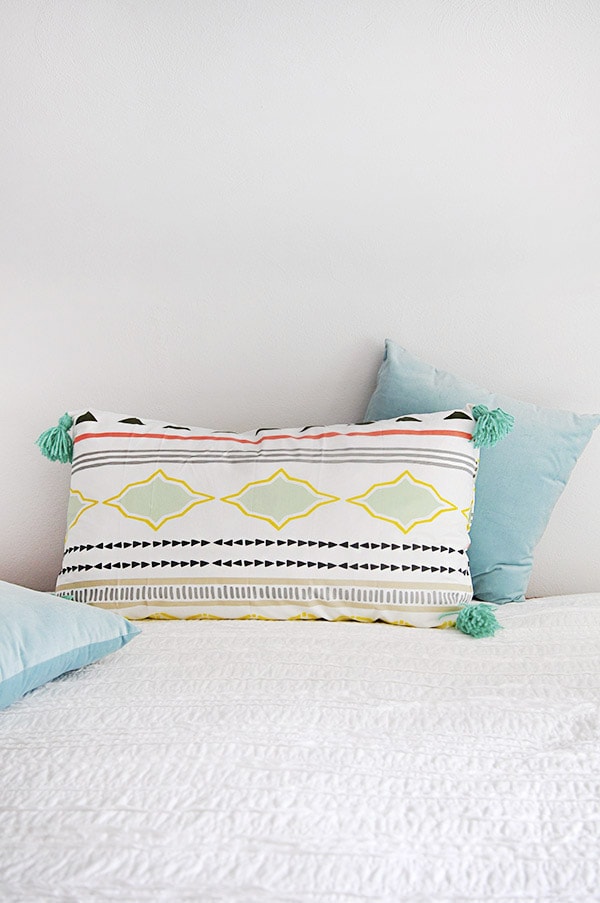 And aren't those tassels just the perfect addition?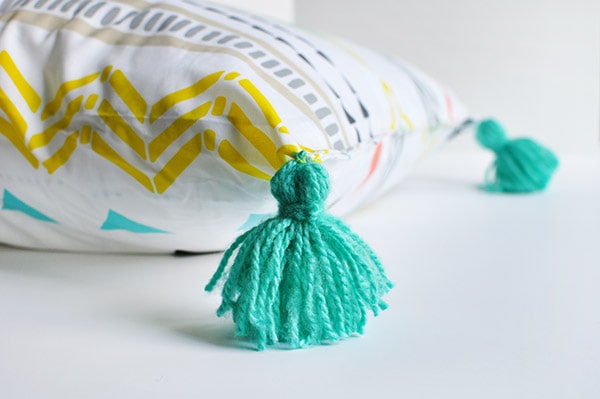 I've slowly been making kid friendly pillows that they can use and abuse and this fit the bill perfectly.  Plus, we have a king sized bed, so this is a nice long pillow for them to play with.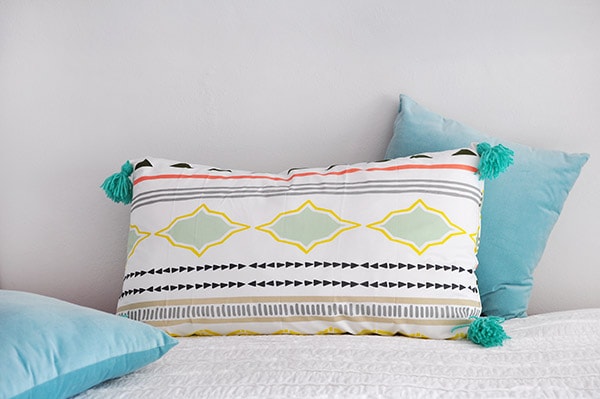 And extra bonus that we are reusing and repurposing old pillows!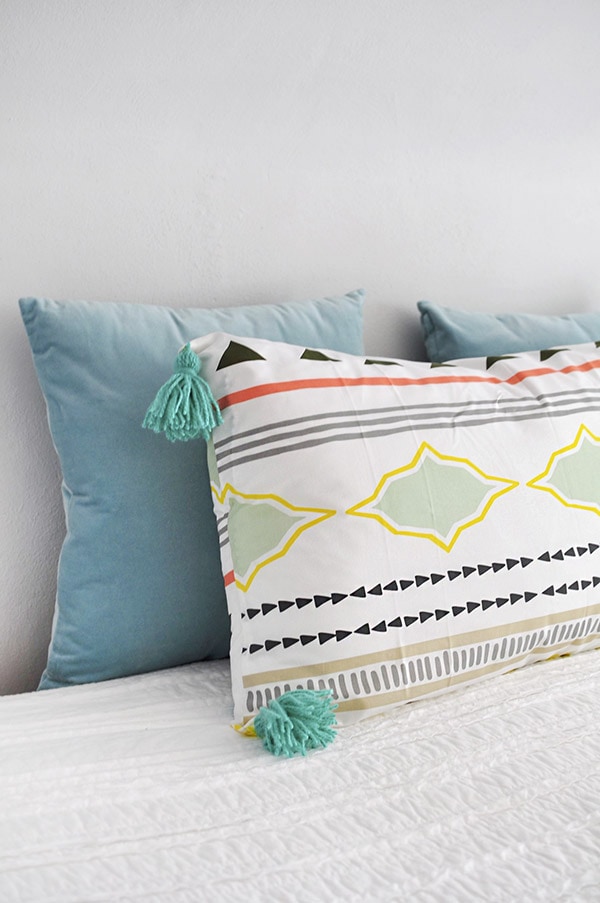 Maybe it's just me, but we have certain pillows that are NOT for kids and certain pillows that ARE FOR kids.  My sweet kiddos are just excited to add another pillow to their side – allowed for kids!  You can see what they've been up to with my pillows over at Snapchat — delineateyrdwell.