How to make and add leather tassels to a pillow
INSIDE : Learn how to add leather tassels to a pillow! Sew tassels to a DIY throw for a fun and elevated look and feel to any pillow.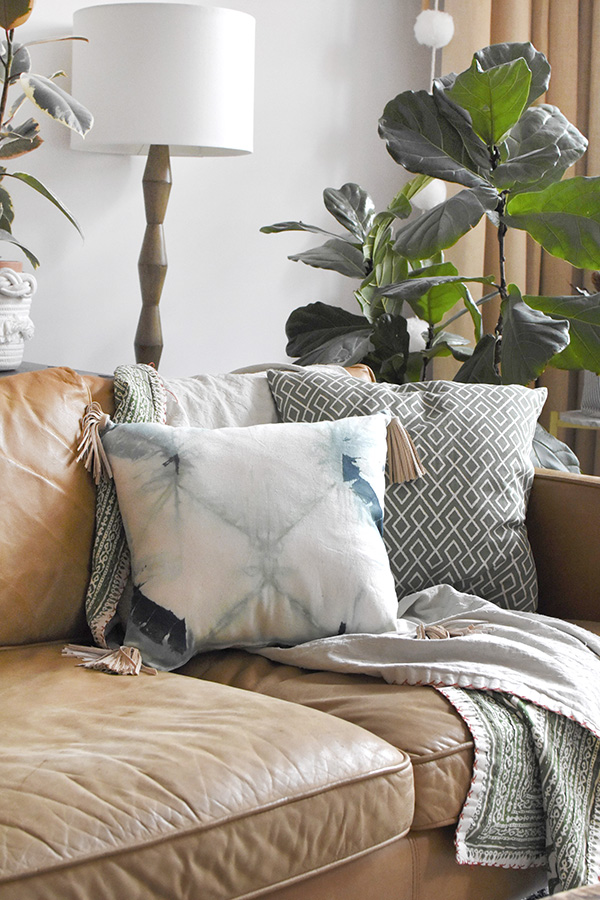 This post may contain affiliate links. See full disclosure here.
How do you make throw pillows with tassels?
I just made these gorgeous tie dyed pillows and then added DIY pleather tassels to them. I was just crazy about they turned out, so today I wanted to share with you all how to add pleather OR leather tassels to a pillow.
What supplies do I need for leather tassels?
Canvas Pillow Case
Beige Pleather (or Leather)
Sewing Scissors
Hot Glue Gun
Yarn
Sewing Thread + Tapestry Needle
Pencil + Ruler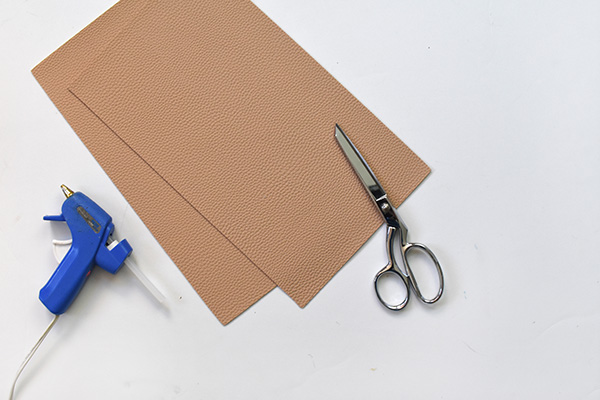 How to make your own leather tassels:
Begin by deciding on the length of tassel you want to make. My tassels are about 4″ long. Measure and cut strip of your leather at 4″ width.
Next using a pencil, mark where the top of your tassel will stop.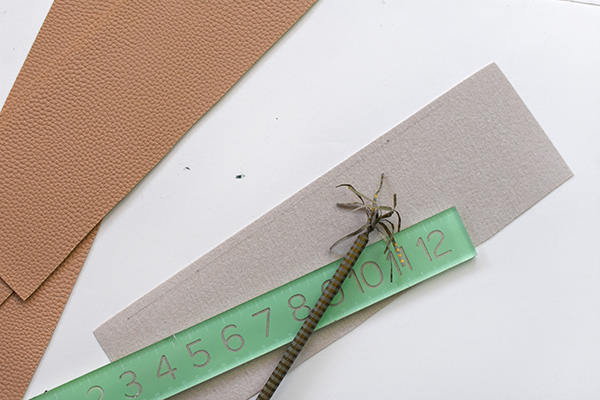 Using sewing scissors, slowly cut the leather into thin lines until the pencil line you drew.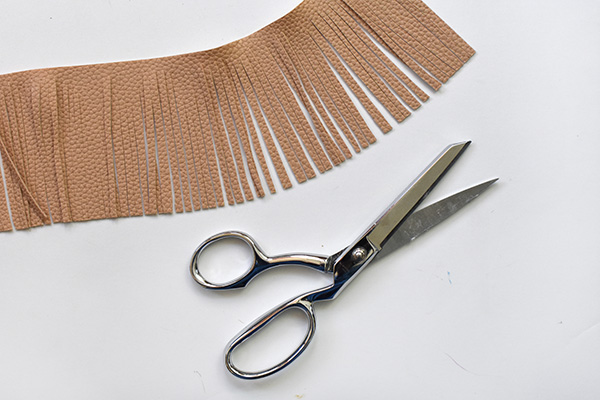 Cut a 4″ piece of yarn and fold in half. Stick just the top portion of your yarn at the very end of your leather. (I messed up the picture below and didn't include the yarn. I ended up unrolling it and doing it again.) Begin hot gluing and rolling your tassel up.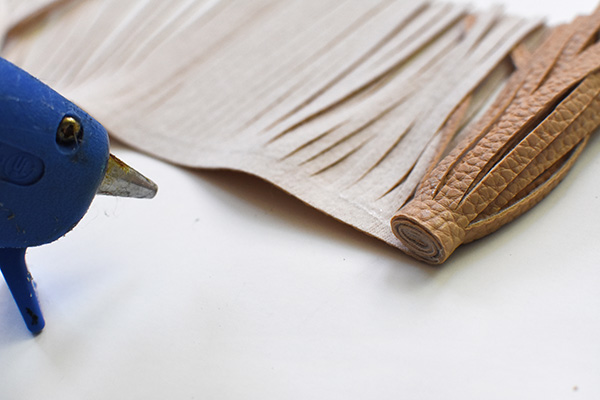 This is what the finished tassels look like, so fun right?!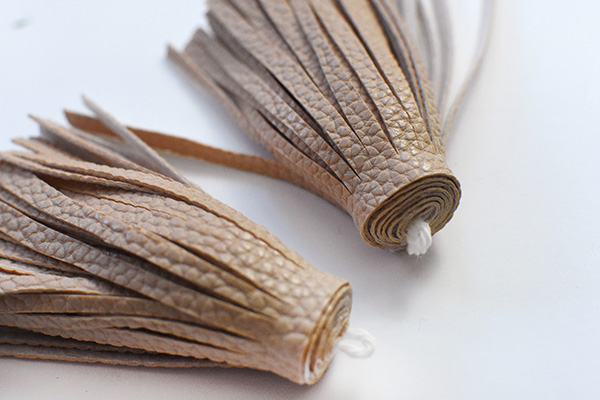 How do you attach tassels to fabric?
Now that we have the tassels made, it's time to attach them to your pillow. You will need tapestry needles, thread and sewing scissors.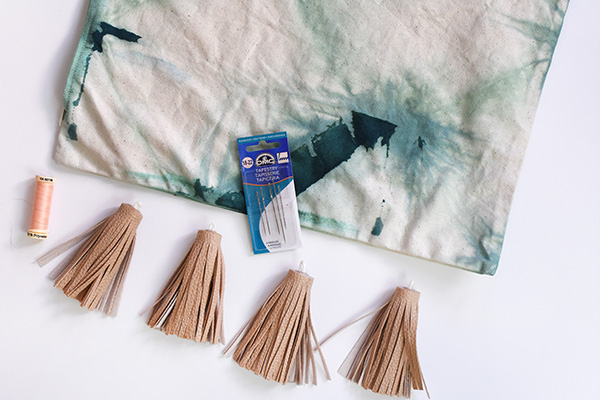 Bring the string inside the pillow and start to sew the tassel on the outside.
Maybe three or four stitches back and forth should be adequate to secure the tassel onto your pillow. Tie off the thread and you are done!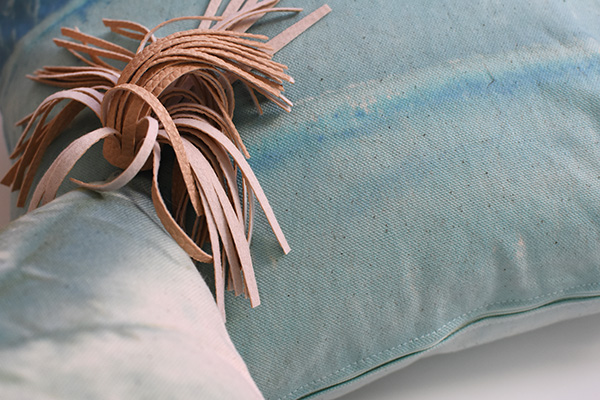 And creating a fun tie dye technique for your pillows with a nice leather tassel is extra bonus.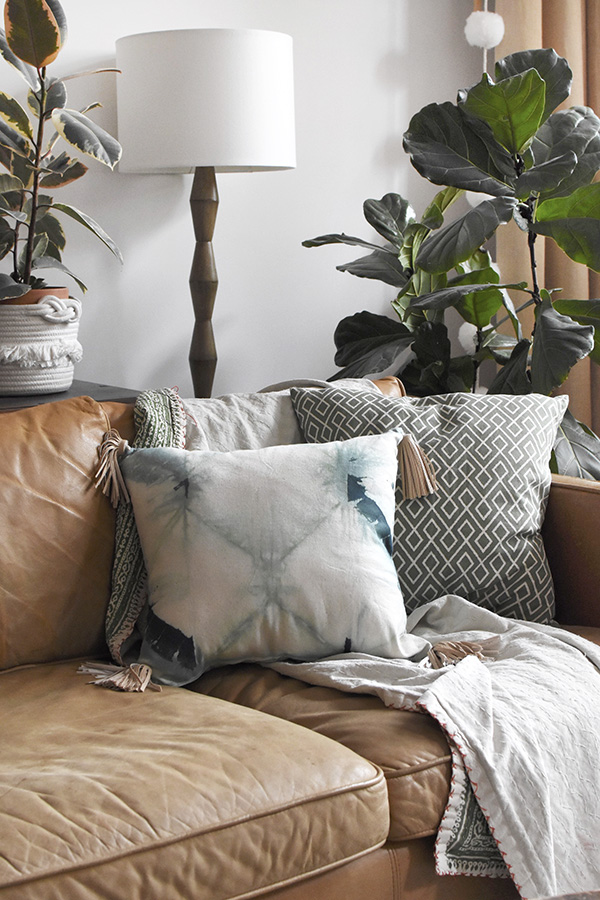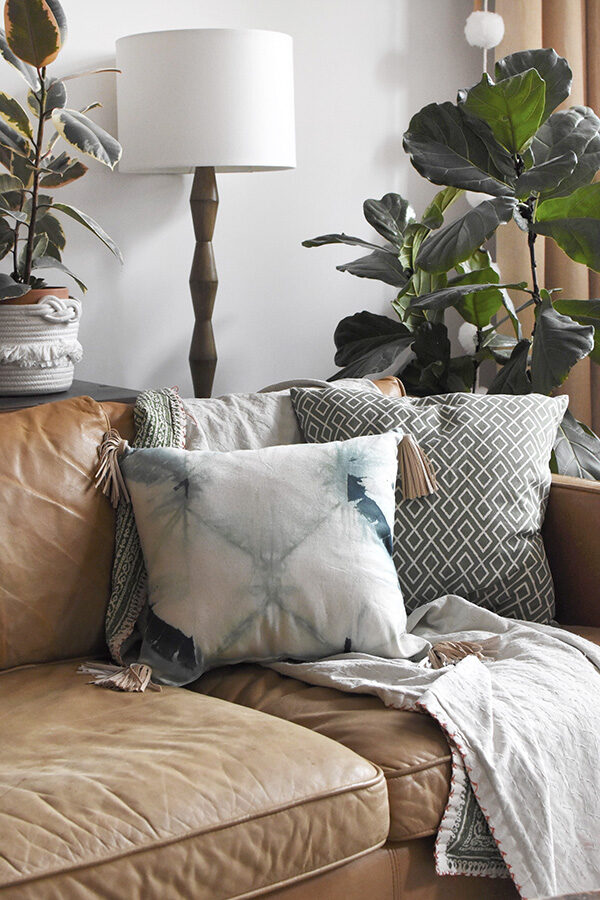 And where you use leather or pleather, fake leather, these tassels are the perfect add to your decor!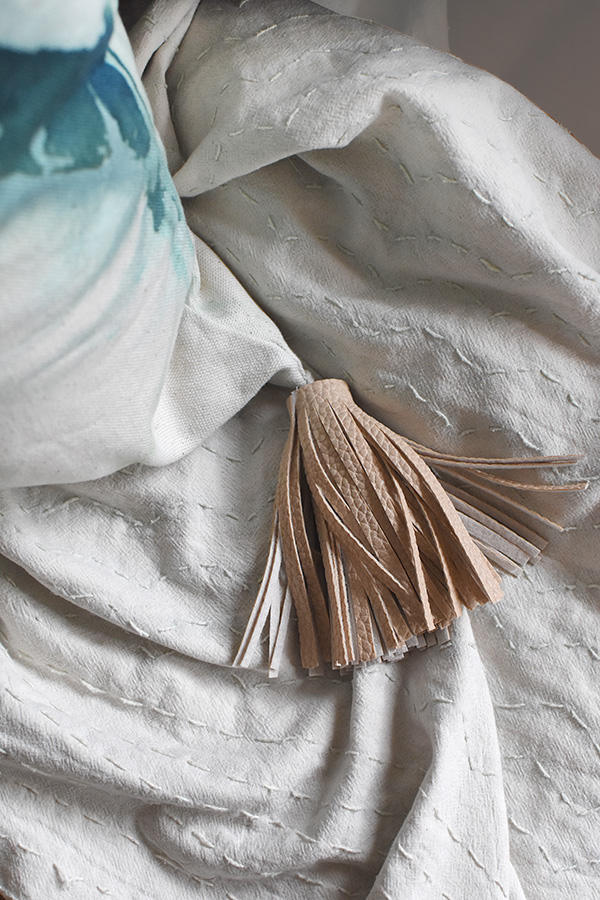 If you are looking for more leather projects, I have so many fun ones. This painted leather fringe planter pot might be one of my favorites.