This post is sponsored by AllModern.
Today is a fun day. Today I have teamed up with four other amazing ladies with one simple challenge, #5WaystoDIY a pillow! We all were tasked with taking the same pillow (we choose different colors) and putting our own design spin on it! Today I am sharing my DIY Painted Pillow Cover. And I'm so excited to say that we are doing a giveaway with a chance to win $250 to shop at AllModern!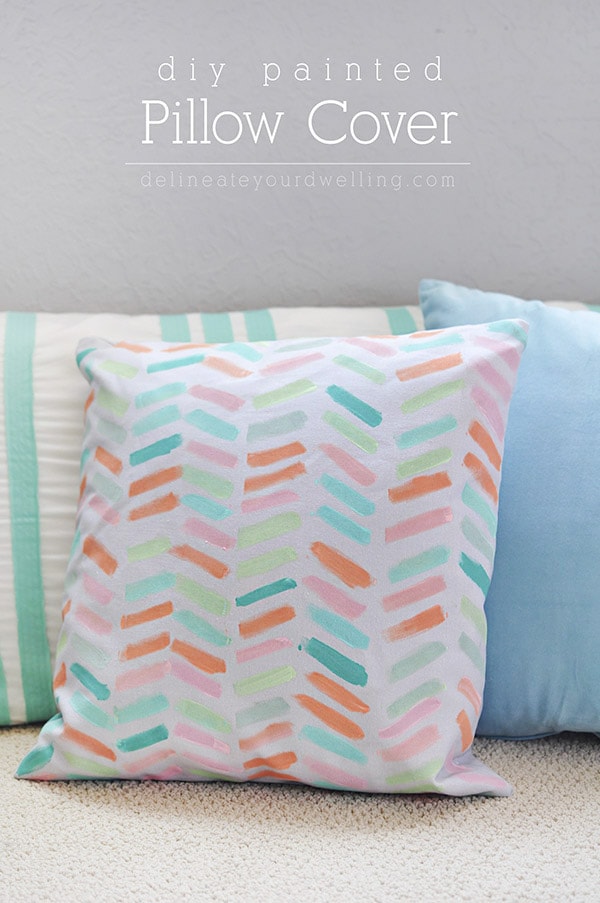 Acrylic Paints Fabric Medium Paint Brush 'Rain Cloud' Pillow Case provided from AllModern.com Washi Tape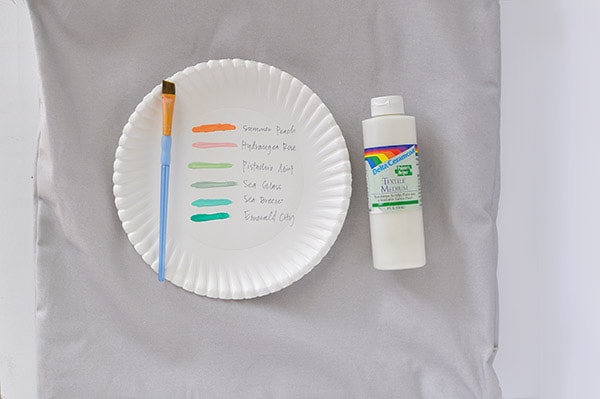 First, I removed my pillow form from the case and put some folded wax paper inside so my paint would not seep through. I, then, applied washi tape loosely 2″ apart to keep my brushstroke pattern straight. I added fabric medium to my paint colors to keep the paint from cracking once dried. And then it was time to paint the pillow. I used free handed herringbone pattern. I used the washi tape as a basic guideline for my negative space.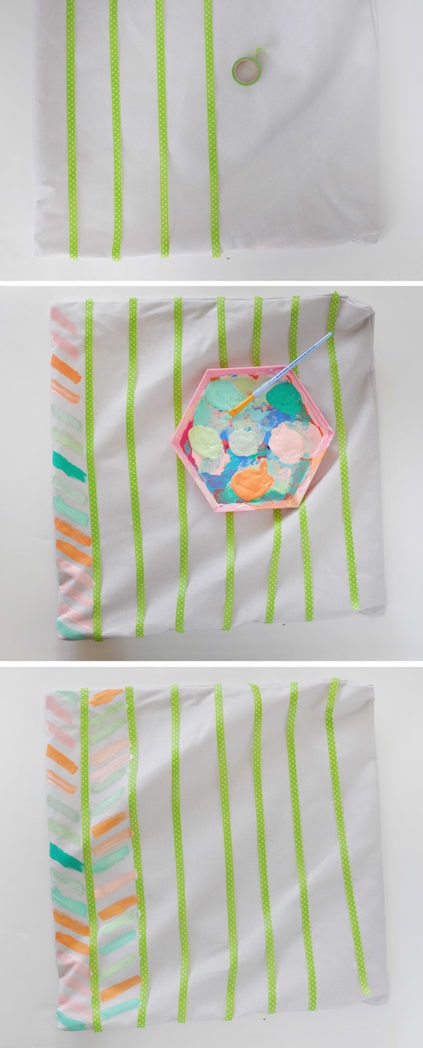 Once I was done painting the entire front, I removed the washi tape and set it aside to dry.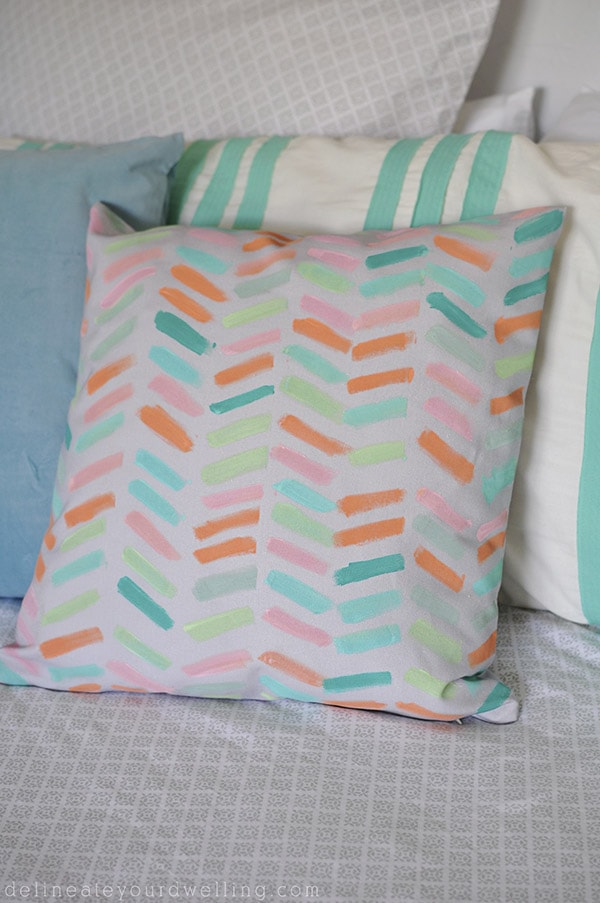 I was so pleased with the soft pastel brushstroke look and it was a perfect addition to my guest bedroom.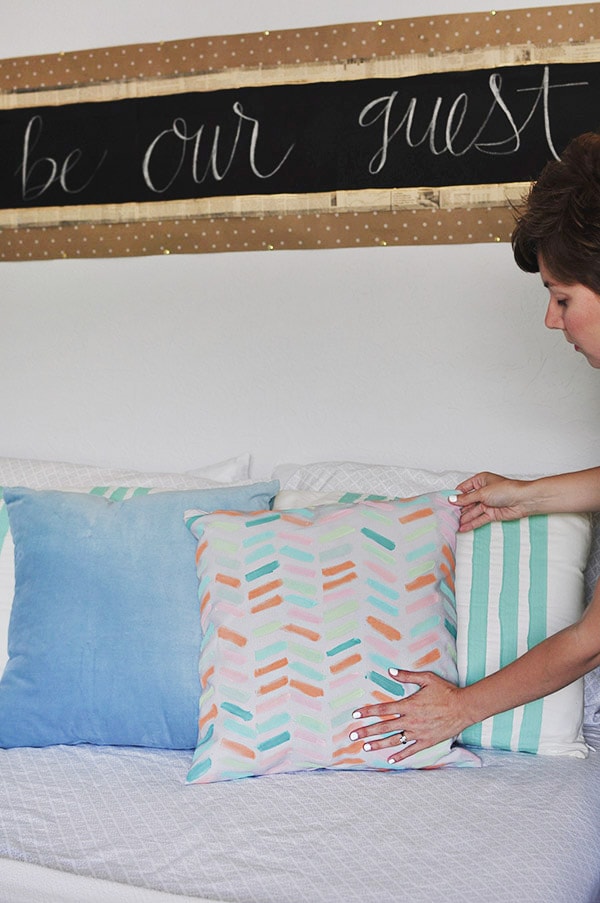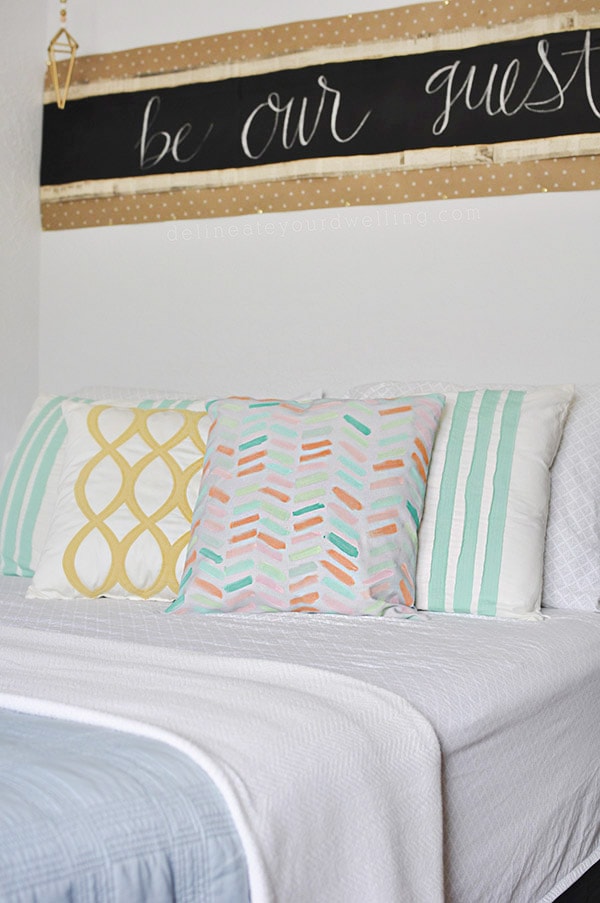 Be sure to hop over to the other ladies exciting pillows to see how they transformed their pillow. You can see their amazing work at A Bubbly Life, Oleander + Palm, Sarah Hearts + Pars Caeli.
Now onto this awesome AllModern giveaway!
Just let us know in comments what you want us to do next for #5WaystoDIY, bonus entries are available in the widget at end of post.
The giveaway is open to US + Canada Residents, June 22 to June 29th.