Creative Guest Room + Office Makeover Reveal
INSIDE: Learn how to setup a Creative Guest Room and Office Makeover in an inexpensive and cost effective way. Check out how I planned, rearranged, reorganized, created storage and gave my guests a lovely place to sleep and me a great place to craft for the cost of paint!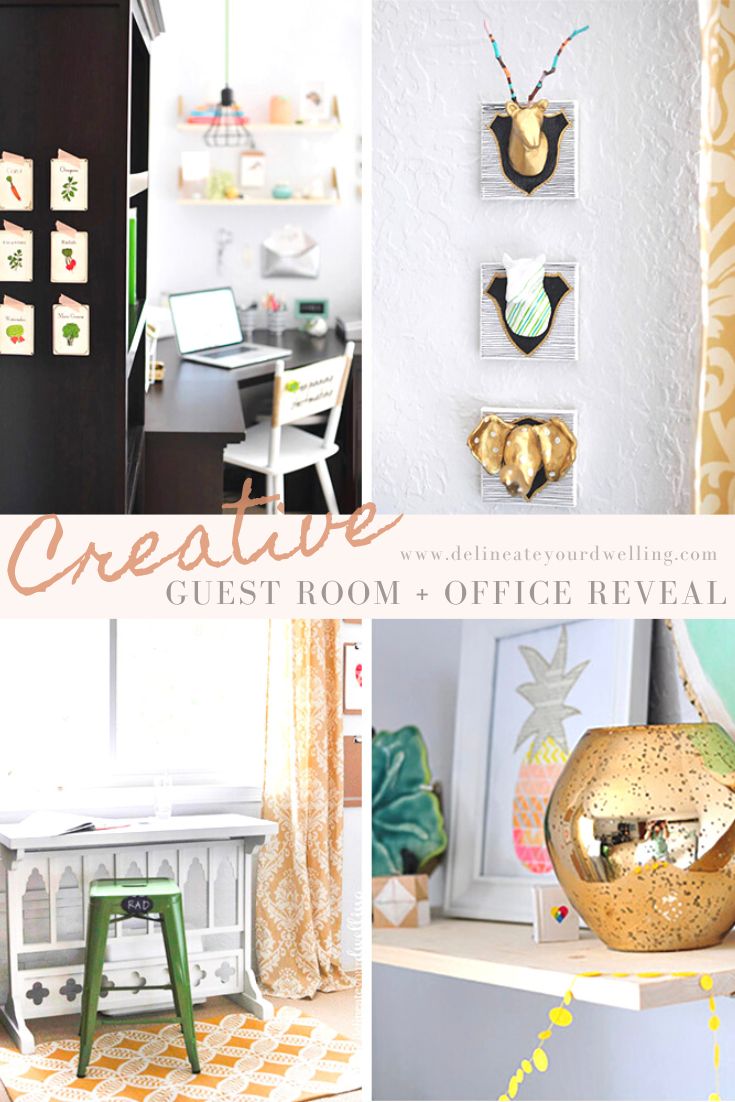 This post contains affiliate links. See my full disclosure here.
This post has been updated since it's original publish date of August 2014.
I have now been working on our guest room + office update for many months. This is a true testament to the fact that updating a room takes time!
I'm also quite proud that we didn't buy a single new piece of furniture (other than four open shelves from Ikea) for this update. I reused, did LOTS of crafting and made simple updates to all kinds of random things I had sitting around the house.
The Before
Let's take a quick trip down memory lane. The "before" guest room + office sat like this for seven years.
The arrangement I had the bed in, took up 80% of the room which made it uncomfortable when we used it as an office... which was most of it's daily use.
And when guests did some to stay with us (fairly infrequently other than holidays), their luggage filled the small walking path around the bed. Not a good layout for either function of the space.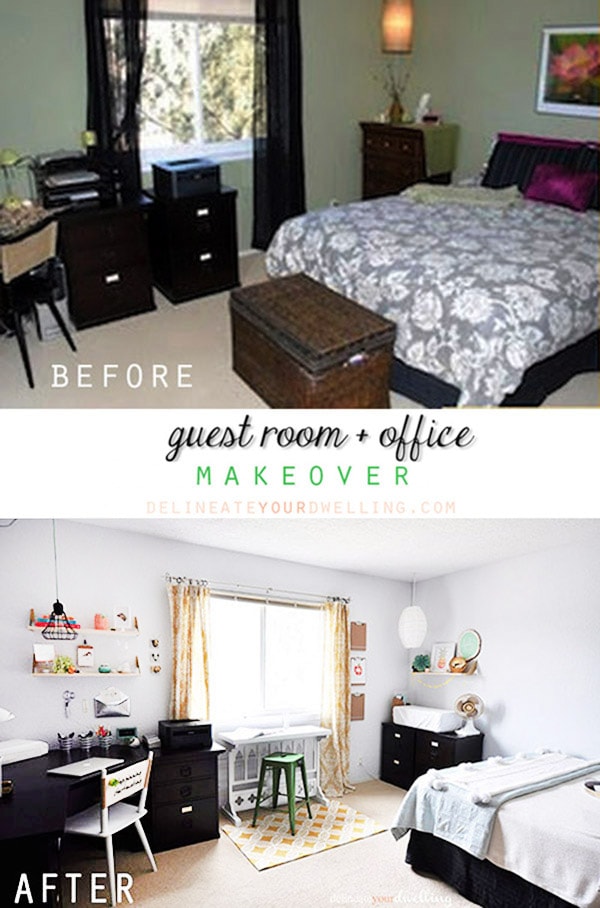 You can follow all the updates this space has taken below!
Adding white walls to your Office Space
A major positive in the space for me are the now white walls! I've had a lovely light green color in this room for the last seven years. It's unbelievable how much brighter this room feels without the darker green color. It also aides in giving the room a more airy space.
I also felt like white walls allowed me to add quite a few pops of color without looking like a rainbow room.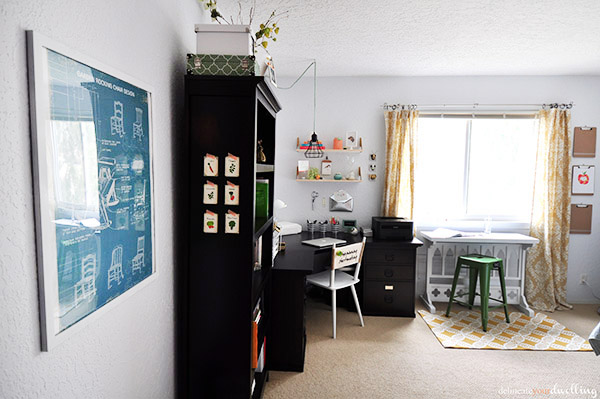 Zones for your Guest Room
With this new room arrangement, I tried to create specific spaces for specific tasks. An office zone at the desk and an area for taking blog pictures with natural light at window.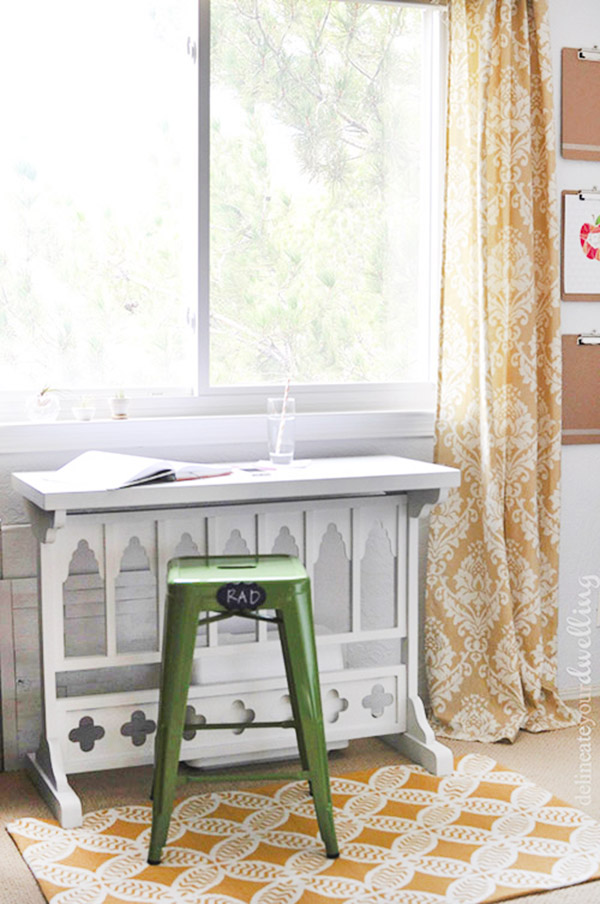 Another zone I created in the room was an area for all things printing and silhouette cutting is on the far right side of the room.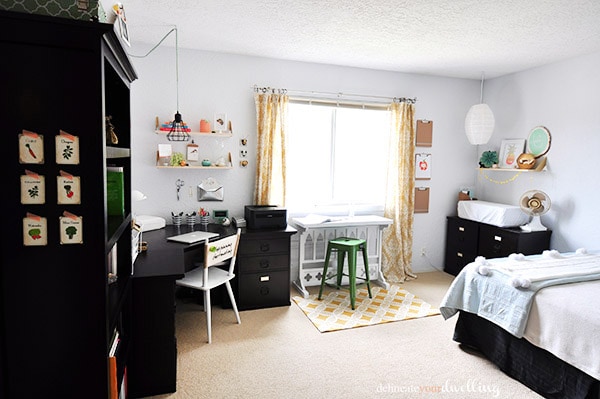 Adding decorative details to the office
Small details are always fun additions to the room. I used washi tape and added fun vintage garden playing cards to the side of my bookcase.
And I filled all the shelves in the room with color, texture, pattern and whimsey. The white backdrop allowed me to do that without creating a wild rainbow feel.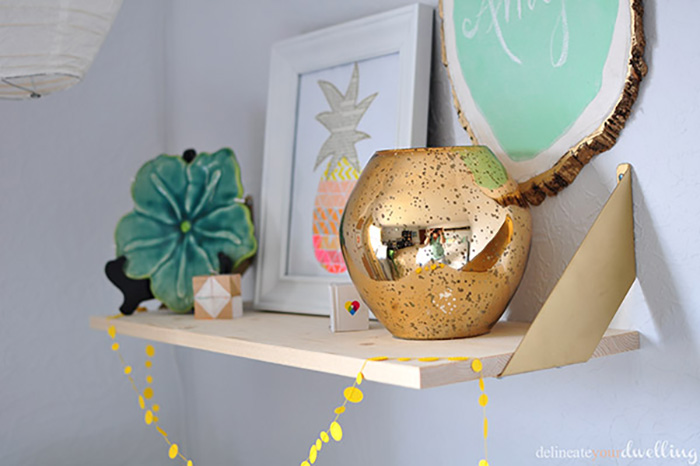 The yellow curtains were sitting in our linen closet and when I found the yellow rug at Target on clearance, I just knew it was meant to be.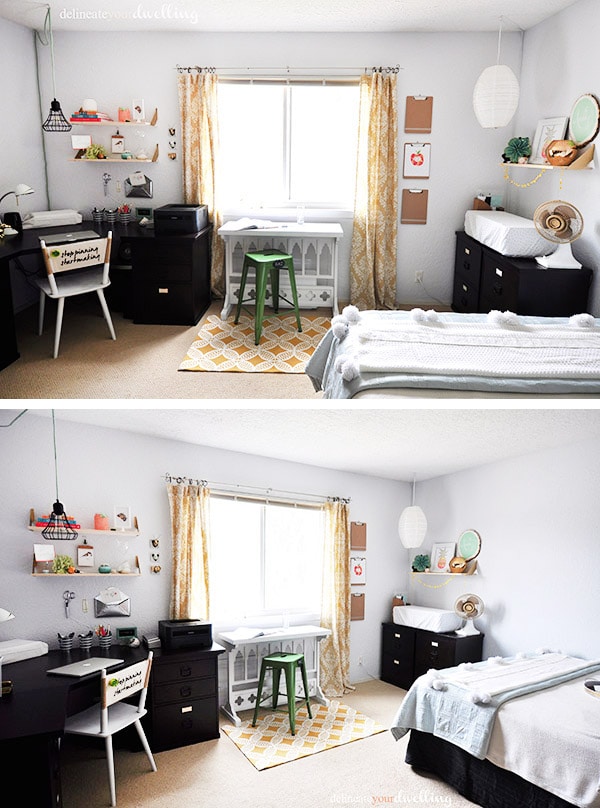 I bought four Ikea Fabian Wall shelves for a lovely $7.99 price tag. I ended up only using three for now, but they all got a little gold spray paint update.
You can read more about that mini project here on the Office Shelves post.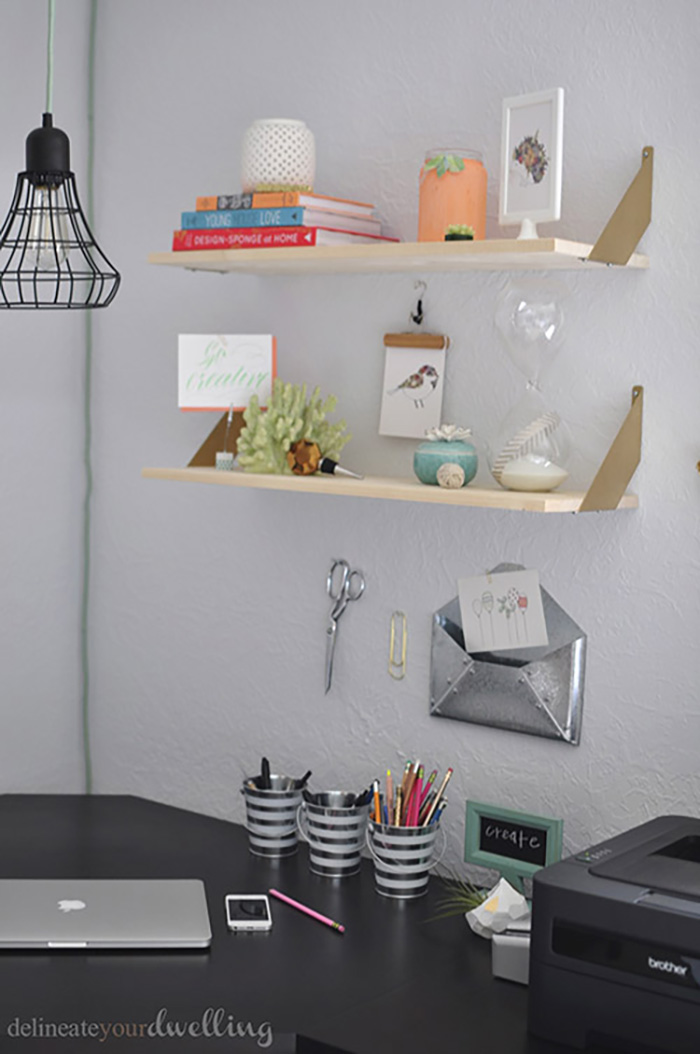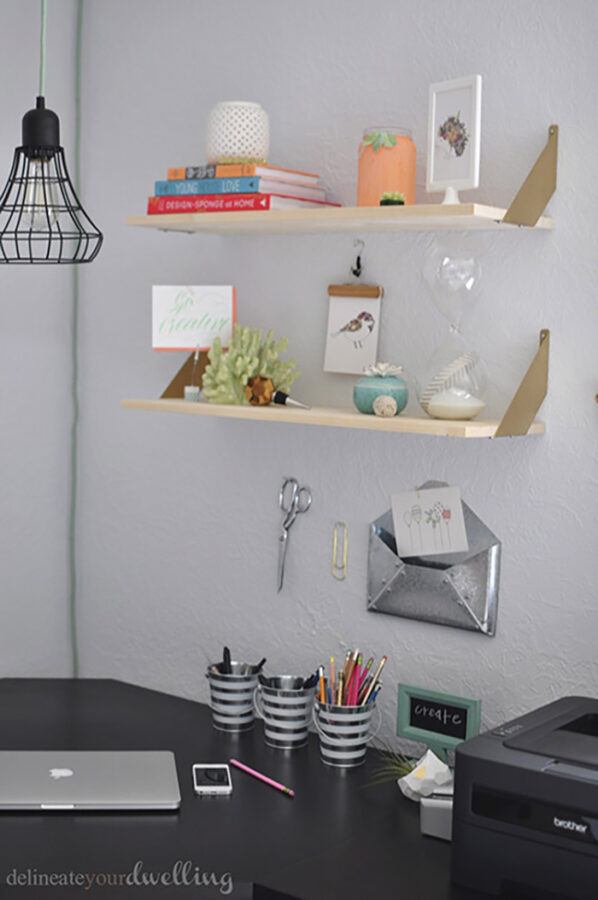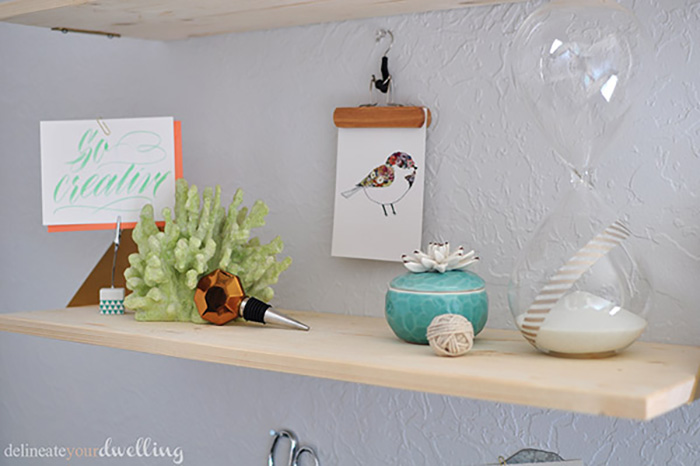 Guest Bedroom zone
I wanted my guests to feel comfortable and yet still needed the room to have a beautiful feel. I created a paper chalkboard headboard that sits much higher up on the wall. It still gives the feel of a headboard, but there is no worry of anyone's head rubbing on the chalkboard.
You can read more about this project on my DIY Chalkboard Headboard post.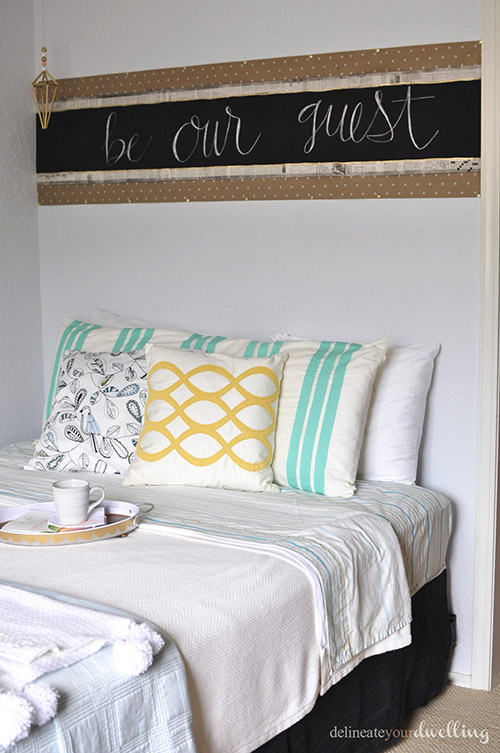 I hope you have enjoyed following along as I tackled updating this rather cluttered space and transformed it into a fresh dual purpose room!
MY Home –> Want to check out my each room in my home?
I have shared inspiration, tips and inexpensive ways to make your home YOU.
Want to see some of the creative crafts I used in this room?