INSIDE : Learn how to make a creative Today Be Happy Banner to hang in your home as a constant reminder to look on the bright side of life.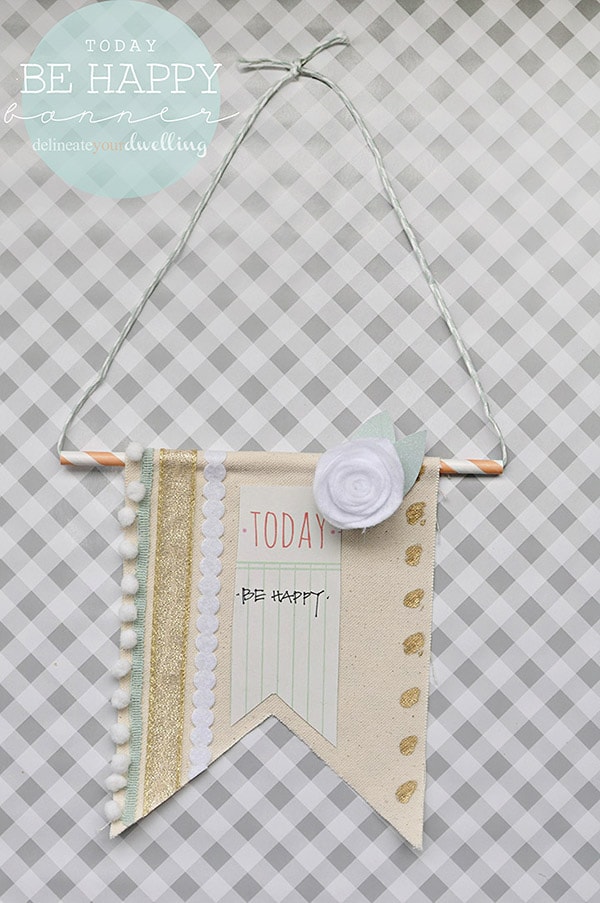 This post contains affiliate links. See my full disclosure.
This post has been update from it's original publish date of April 2014.
Sometimes it's the small simple crafts that can bring you the most joy. Yesterday afternoon, I put this little Today Be Happy banner together in under an hour and I'm completely smitten.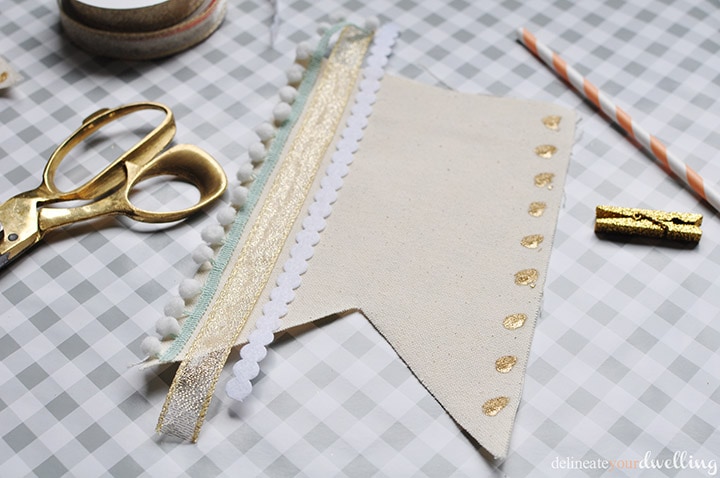 Next, I folded the canvas over a
peach striped paper straw
and hot glued the canvas down to itself. I used the straw instead of dowel rod. I liked the color it added.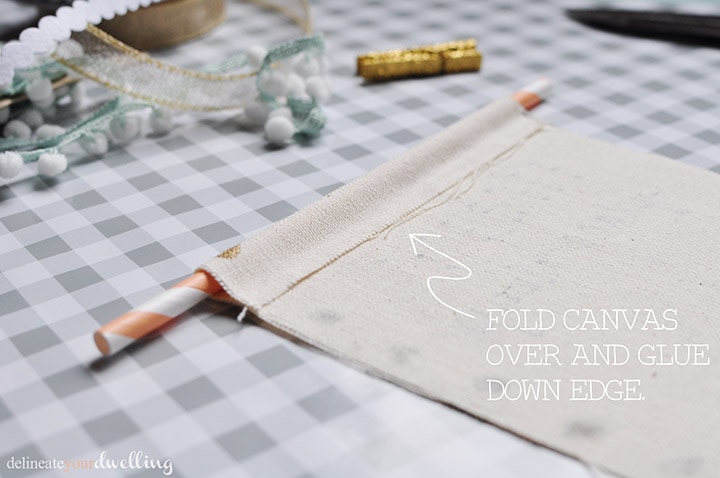 I cut down some scrapbook paper to size and wrote "BE HAPPY" on it. Then, that was glued down.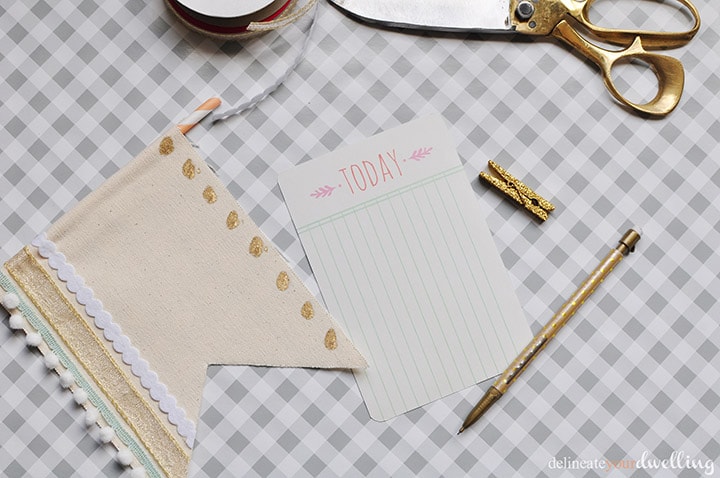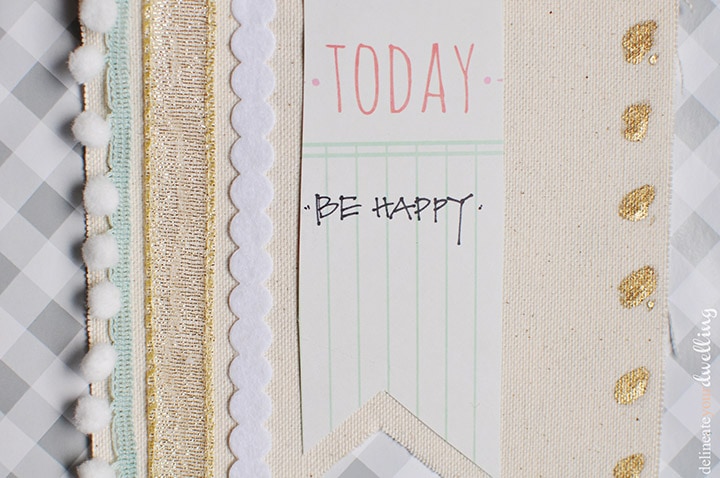 Be Happy sign
Last, I cut some white felt and made a little flower for a fun final touch.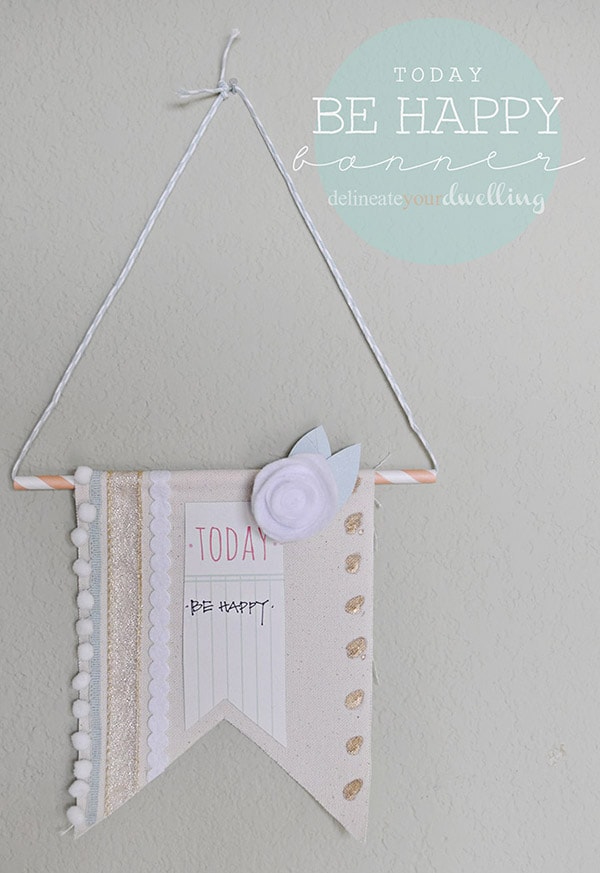 I have plans to hang this little beauty in my soon-to-be updated office + guest room. I guess I need to stop doing cute wall decor and start actually working on the actual office + guest room, ha!