Sometimes it's the small simple crafts that can bring you the most joy.  Yesterday afternoon, I put this little
Today Be Happy banner
together in under an hour and I'm completely smitten.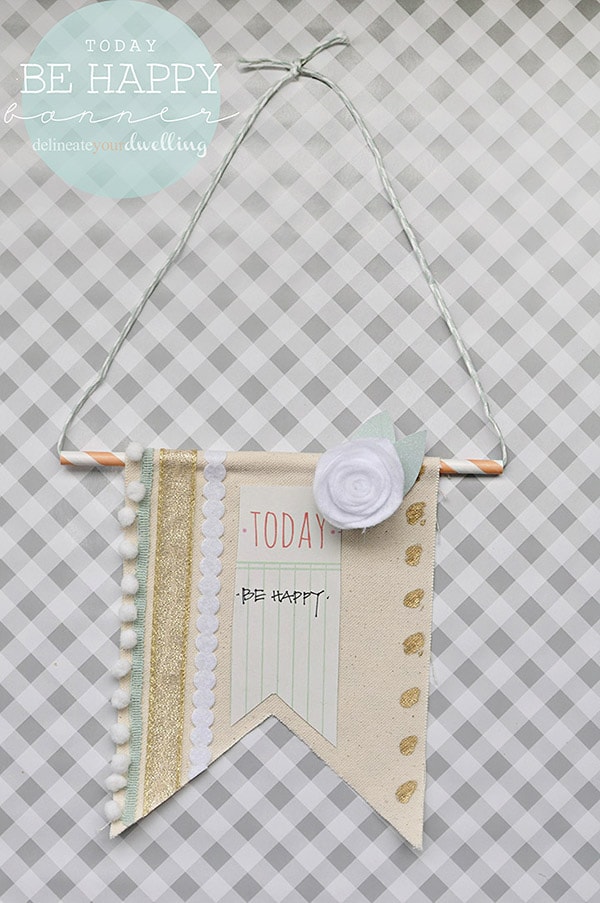 Supplies:
Ribbon Embellishments
Gold Foil Paint Pen
Paper Straw
Scissors
Scrapbook Paper
Hot Glue Gun
My first step was gluing down the different ribbon embellishments.  I also used my gold foil paint pen to add some polka dots down the side.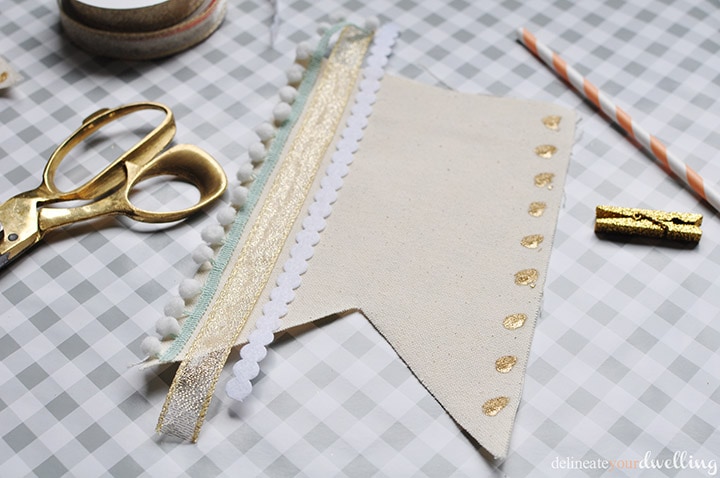 Next, I folded the canvas over a peach striped paper straw and hot glued the canvas down to itself.  I used the straw instead of dowel rod.  I liked the color it added.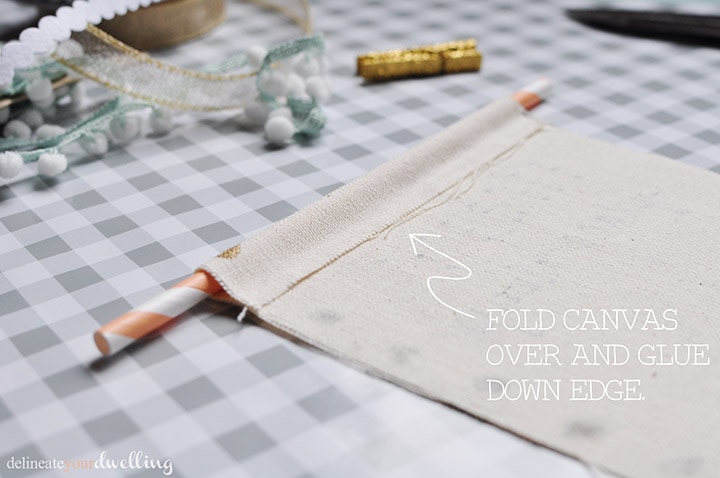 I cut down some scrapbook paper to size and wrote "BE HAPPY" on it.  Then, that was secured.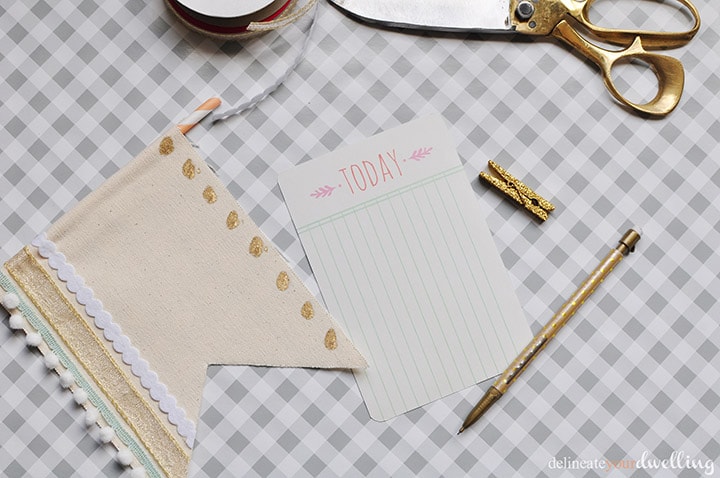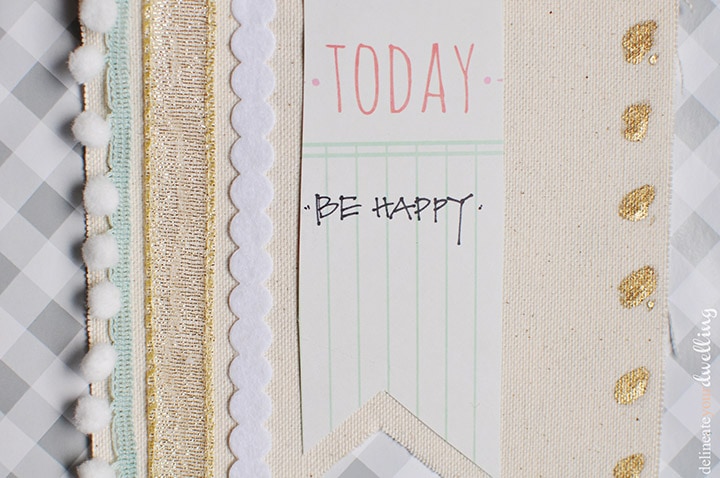 Last, I cut some white felt and made a little flower for the final touch.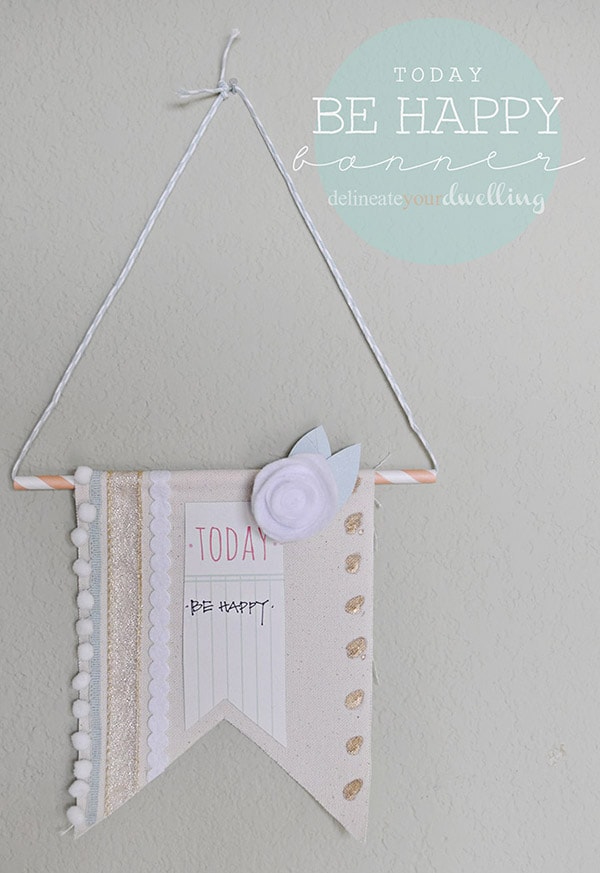 I have plans to hang this little beauty in my soon-to-be updated office + guest room.  I guess I need to stop doing cute wall decor and start actually working on the actual office + guest room, ha!
to see all my newest projects and posts!