My sweet little kiddo #2's second birthday is just around the corner and I decided I wanted to make him a
Boy's Scrapbook Paper House
just as I had done last year for kiddo #1. (See post
here
.)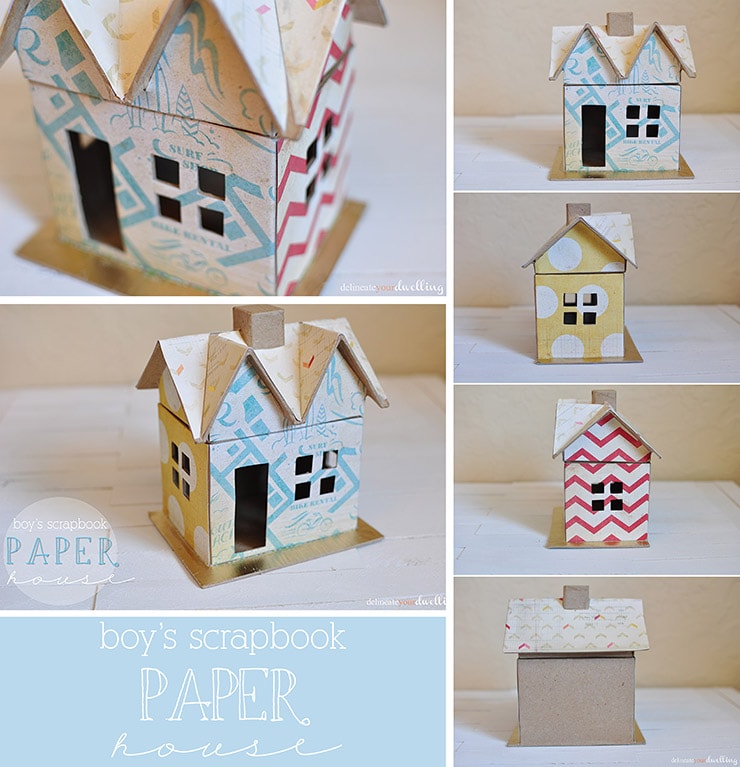 GLU6 (nine lives)
x.acto knife
pencil
paint brush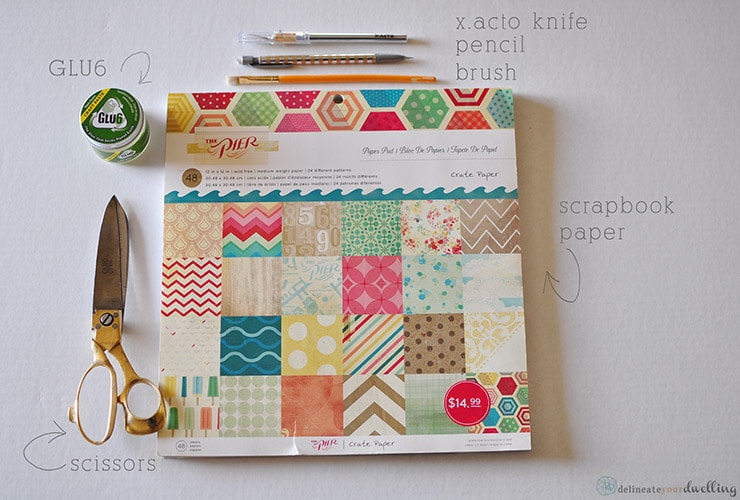 I started with the roofline, as it is the most difficult part of this project. Just as I had done on my previous scrapbook house, I used a plain sheet of paper to trace and cut as a template. This helps make sure your scrapbook paper is saved and any slight adjustments can be made on the plain paper.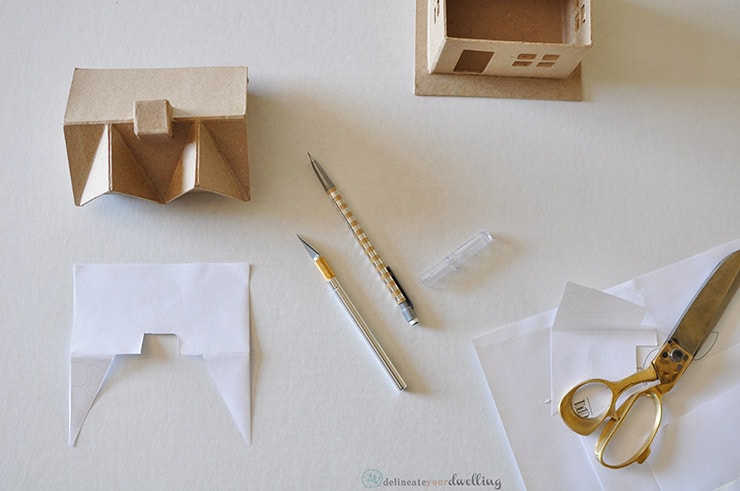 The amazing people at Nine Lives sent me a sample of their GLU6 craft paste that is ideal for scrapbook paper projects. Not only did it work wonderfully, it SMELLS amazing! It has the most lovely citrus scent because they use an all natural citrus based terpene blend (comes from lemons, grapefruits and oranges) and then combine that with styrofoam. They do not add any toxic or unsustainable ingredients.
I used this product to secure all the scrapbook paper to my chipboard house.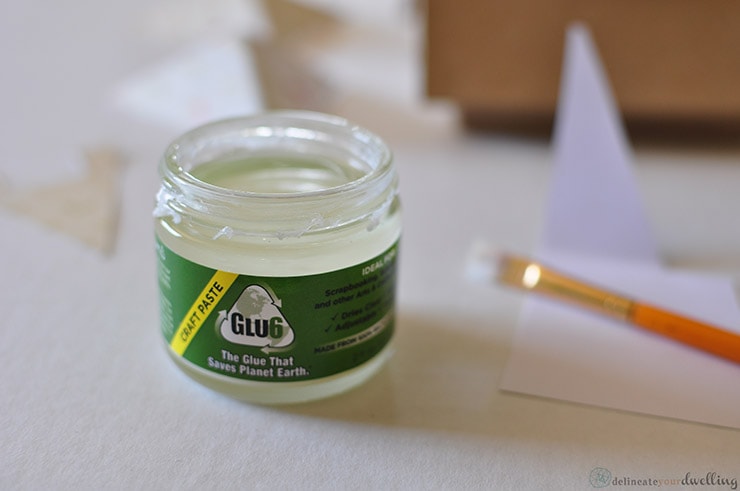 I fell in love with this *
scrapbook paper
. It's loaded full of fun colorful patterns, but all of them were a bit muted.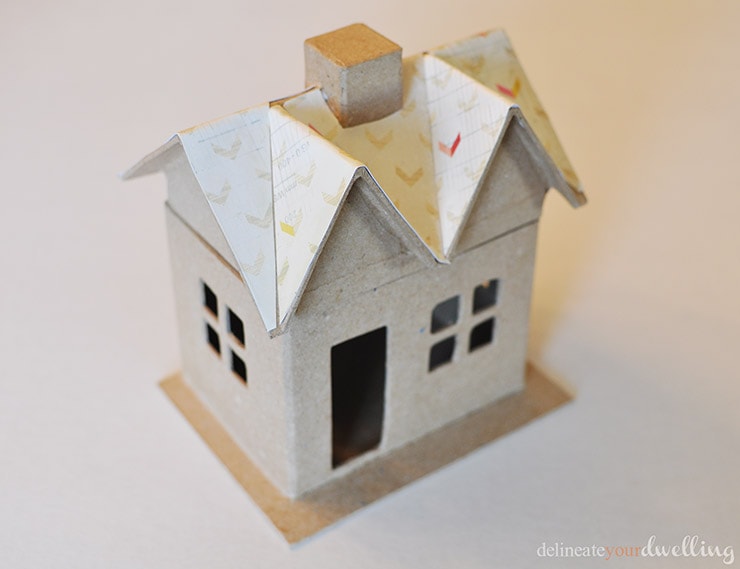 Here, is once I got each of the sides secured.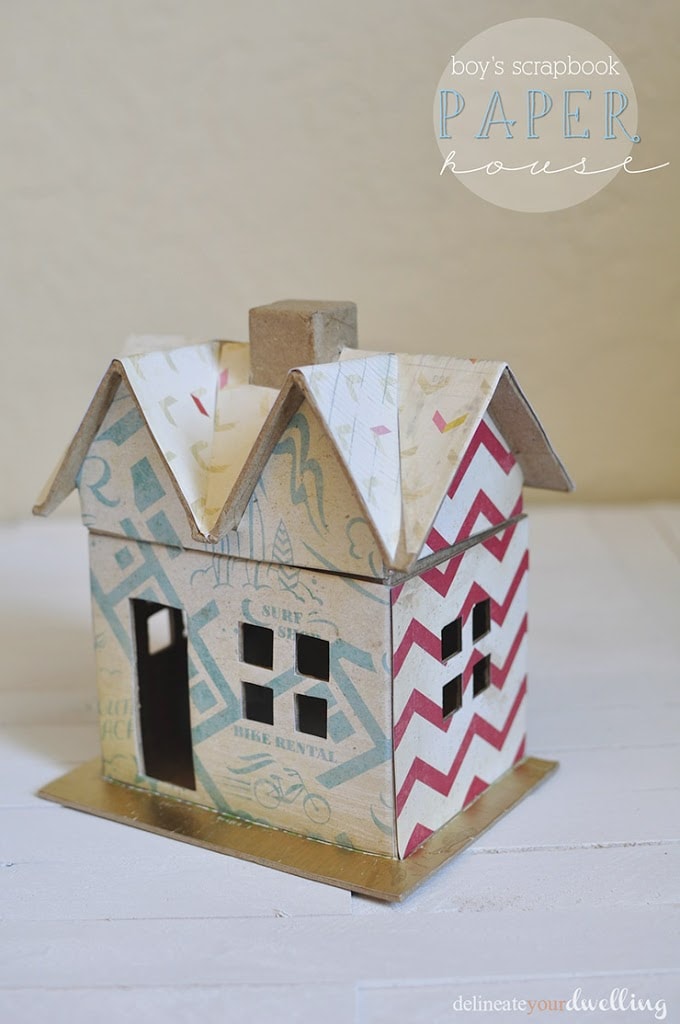 Isn't that roof top paper so wonderful!!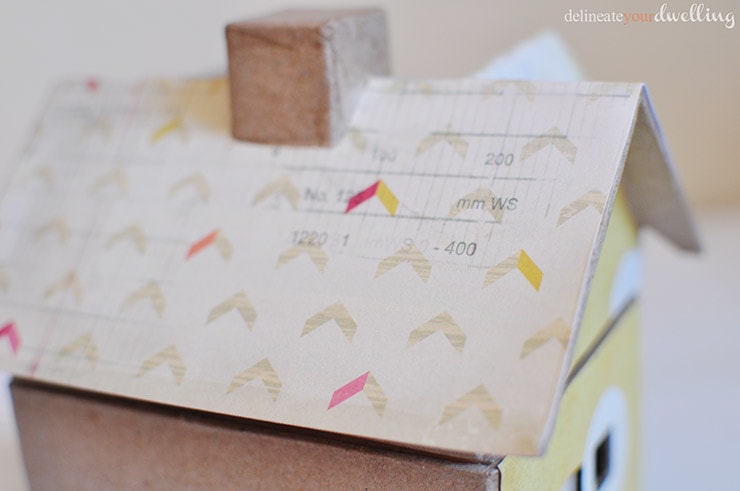 Full of color yet very boy. Just perfect. And you can imagine to never see this house looking so lovely again because I know it will be very "loved".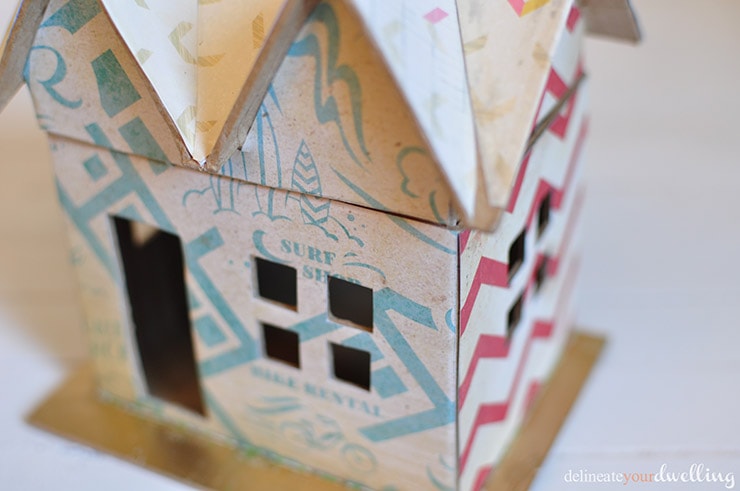 Front, left, right and back.

I'm so thrilled with how this little scrapbook paper house turned out. I know my sweet kiddo #2 will love it and will have it full of trucks and robots in no time at all. And to me, that's the most important part.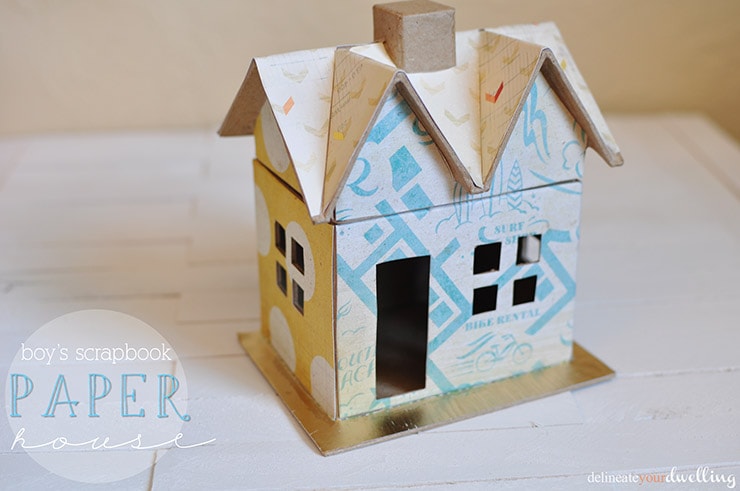 *This post contains affiliate links. If you purchase through these links, you'll help support Delineate Your Dwelling, and you'll receive some amazing products that I love, too!*
SaveSave