As I mentioned last Monday after sharing my full Guest Room + Office Makeover REVEAL, I will be sharing more details of the space for a few following Mondays and today's post is a closer look at the Guest Room + Office Corner Details of the room.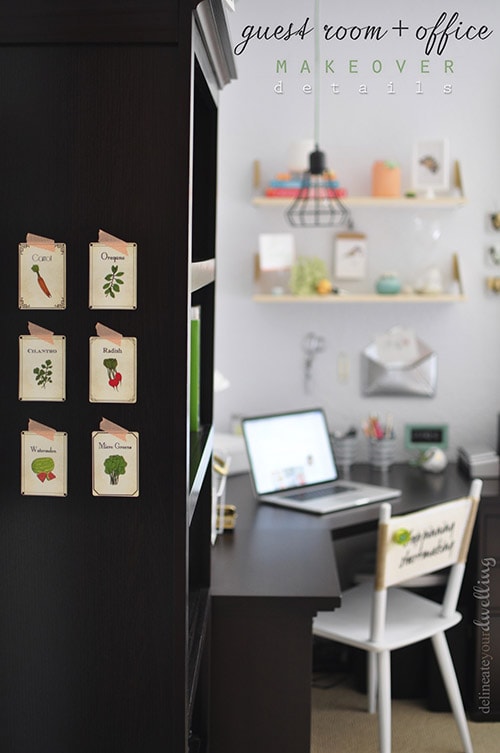 I received such love from you all for my
Cassette Case turned Memory Box
post that I fully intended on using as a memory box to store kiddo #2's treasures in… and then I realized I was going to cry a little bit every time he "messed up" the cute chalk design I had drawn on the front. So, now please meet my Cassette Case turned Delineate Your Dwelling paper/file organizer!
And my hubs is HONESTLY about to take away my gold spray paint due to a little paper punch that got a gold update. Sorry, but the original black was no bueno in the new cute office!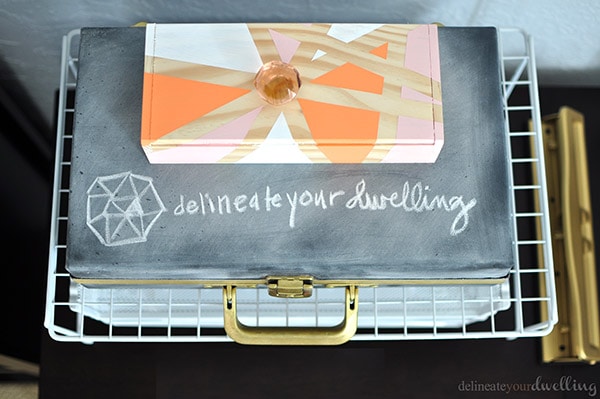 After falling in love but holding back and then having them go out of stock, I search all Targets for months on end… and finally found myself a little gold doggie tape dispenser. I've said it before and I'll say it again, it's all in the details. And friends, I love this little gold dog.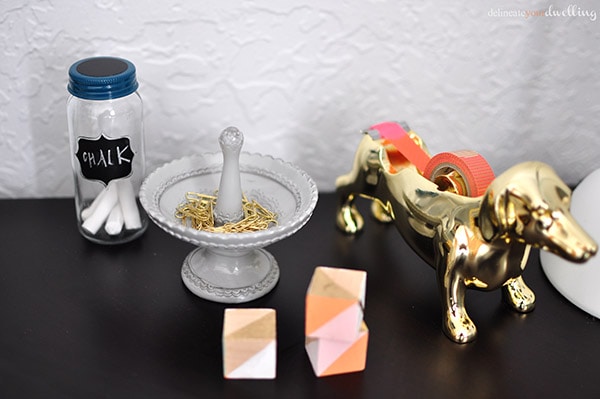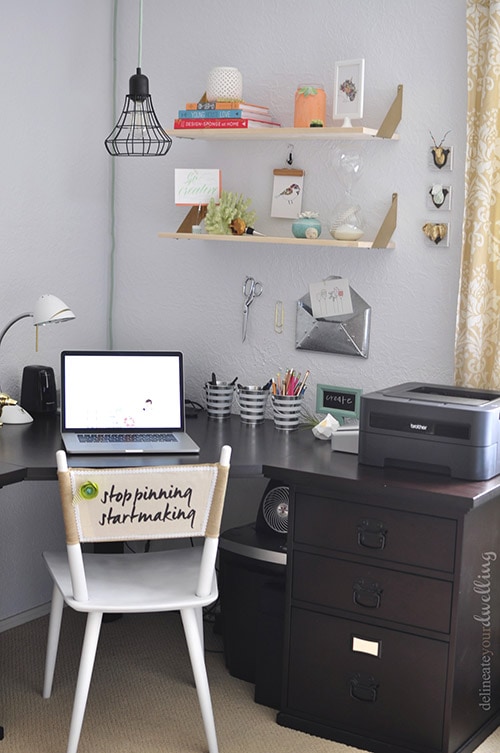 One of my favorite upcycles in the room was this chair from my late Grandma Gloria. I spray painted the chair white, did a little internal seat backing repair and then added the "stop pinning start making' quote from a tote given to me during Alt Summit from Whimseybox. You can read all the steps for that fun project, here.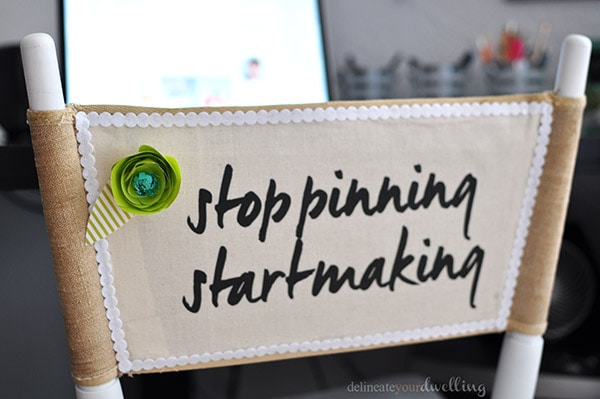 The Target dollar sections came through for me with these adorable white striped metal pails, perfect for all my pencils, pens and markers.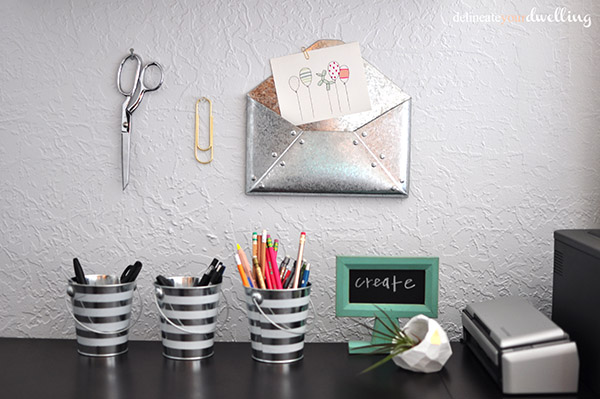 I love how my little clay Geometric jar perfectly brings in a pop of green to my desk, from one of my air plants.
Next Monday, I'll be sharing the office shelves above my desk and a fun detail you might not expect on the green stool. I know the suspense is killing you.
Looking for all the updates in one place? Check out my Guest Room + Office Tour post.