INSIDE : Check out all the fun and colorful patterns you can create when making Painted Geometric Blocks! These are great to set out for decoration or to give as a baby gift.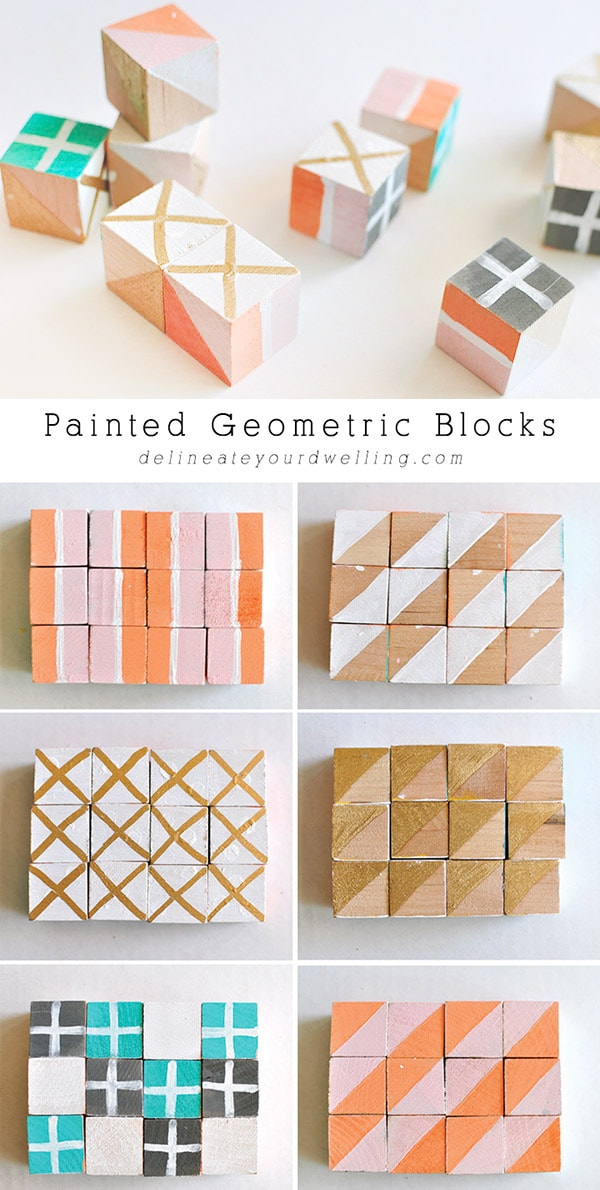 About a month ago, I did a guest post on View from the Fridge and I'm so excited to sharing it with you all today! I've seen these blocks around Pinterest and I am always so drawn to them. So, today I'll be share how to create your own Painted Geometric Blocks!
This post may contain affiliate links. See full disclosure here.
What supplies do I need to make painted wooden blocks?
A paintbrush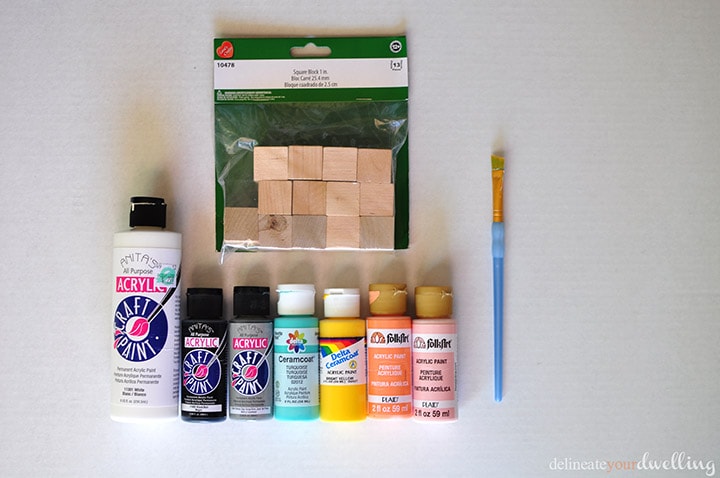 How do I make painted wooden blocks?
I started off this project by using a pencil to lightly draw lines on the wooden blocks and then I filled in with white paint.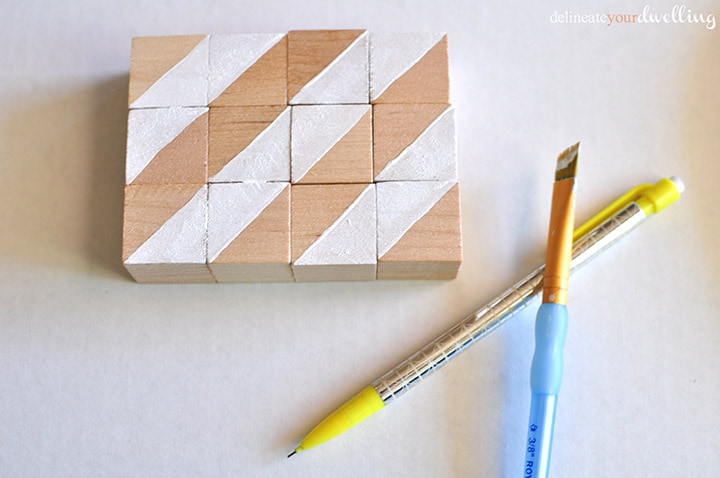 By the time, I moved to the next side, I decided to just free hand it. (Note, to keep all the blocks perfectly lined up on each side, Once done painting, turn all blocks in the same exact direction. Otherwise, your pretty patterns will never quite match up correctly.)
Who would have guessed? I am completely in love with the pink and orange stripe combo!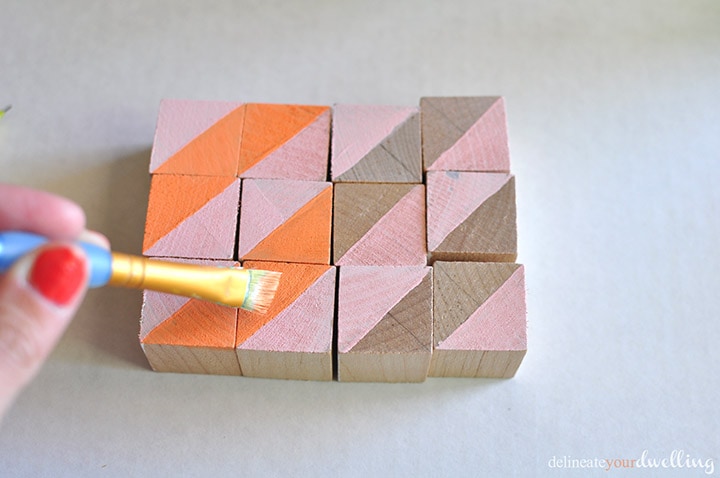 Some sides I painted very simple and after they dried I used a
white paint pen
to add more pattern. You will see below, that I added simple crosses to these white, gray and aqua blocks.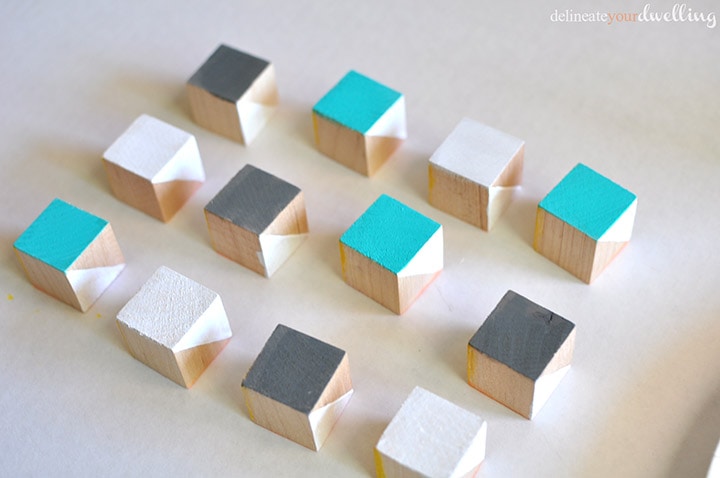 Such pretty summer colors, if I do say so myself.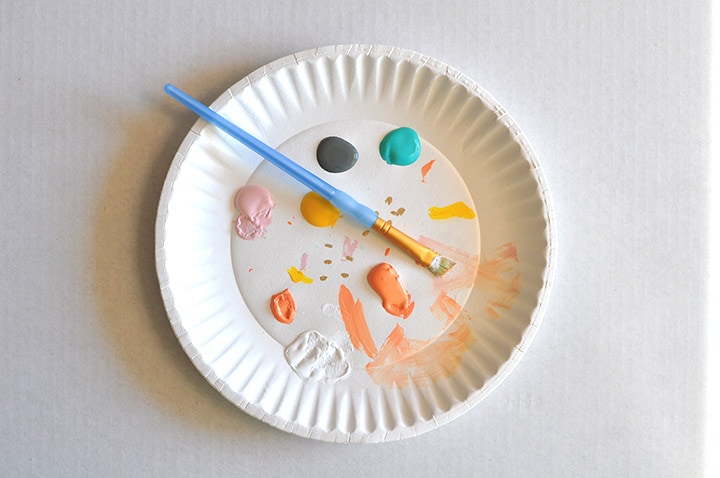 Here are all the different sides of my blocks. Which pattern is your favorite? I'm not sure I could decide because I really love them all!
Are you looking How to DIY your own games? I've got so many other fun game ideas.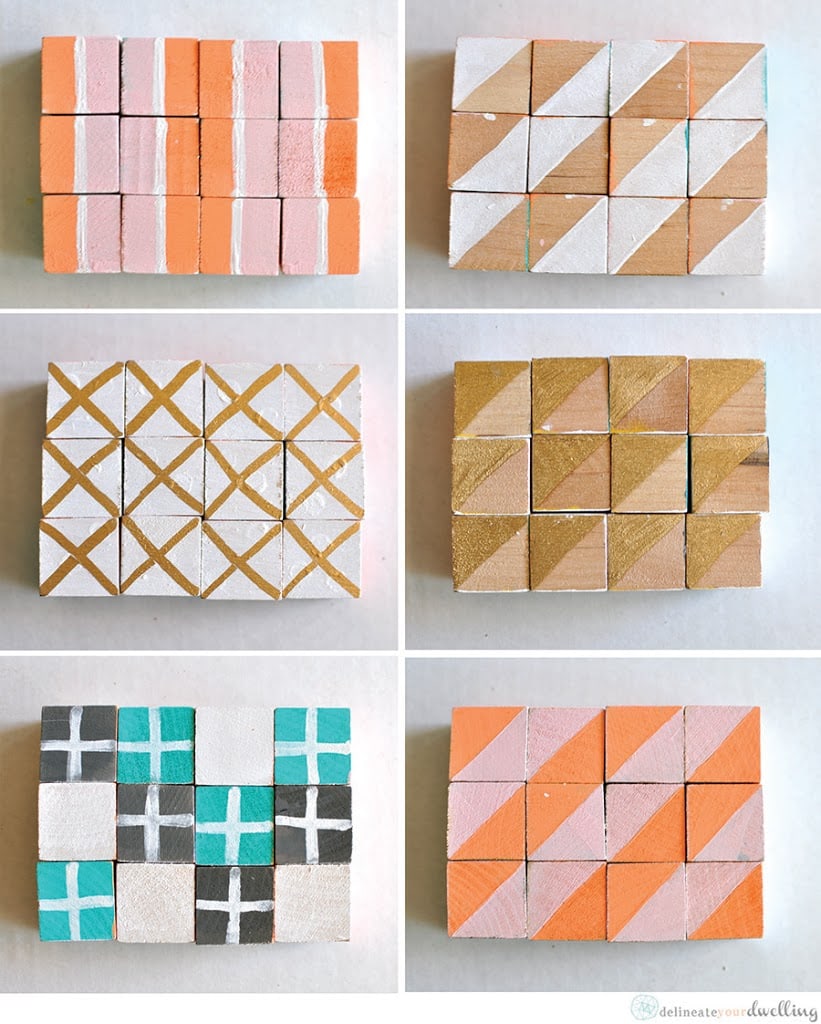 My kids instantly were drawn to all the blocks. They love being able to make patterns and designs with the colors, too.
So simple and so adorable. I was going to let my kids play with them, but now I think I may keep them for myself!
SaveSave
SaveSave
SaveSave