Today's post is a continuation of my Office + Guest Room reveal. I already shared the overview of the room, but have so many DIYs within it, I've started a little mini Office + Guest Room series on Mondays. So, this week's project is my Chalkboard Headboard.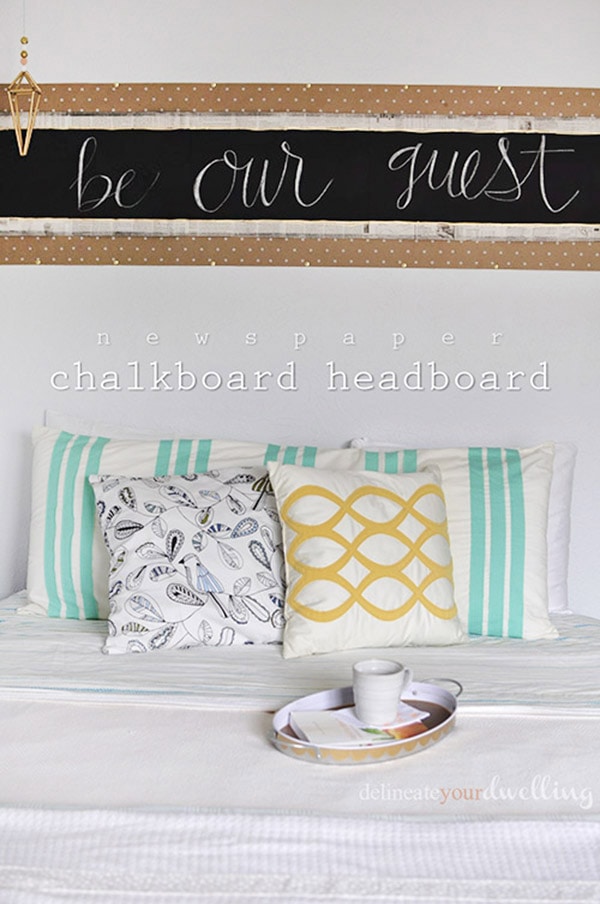 This post contains affiliate links. See my full disclosure.
As I mentioned in previous posts, I had dreamt up huge plans for the wall behind our guest bed. While I am the dreamer/creator, my hubs is the thinking/analyzer. We make a good team in the end, sometimes it just takes a while to get there. He is all about resale value and didn't think a wall of mint green shingles or an entire chalkboard bedroom wall was a great idea. SO. I decided on an easily removable but very fun layered chalkboard.
A. I bought my background paper at Target. First I measured the length I would need and cut it to size.
B. In a rush of excitement to get started, I realized I had no newspapers. I ran across the street and my sweet neighbor gave me a huge stash. I sorted through all of them to find the perfect non threatening, non cartoon, non weird DUI picture pages. (Have you all read a newspaper recently? They are really depressing and most pages are not what you would want hanging above your guests head as they drift off to sleep!!) I marked where I wanted the newspaper to go, cut it down to size and stapled all the sheets together in a single line.
C. Using some double sided tape for securing the center of the newspaper to the background paper worked great. On the top and bottom edges I used staples again.
D. Then with a VERY light touch I applied painter's tape to mark off where I wanted the chalkboard.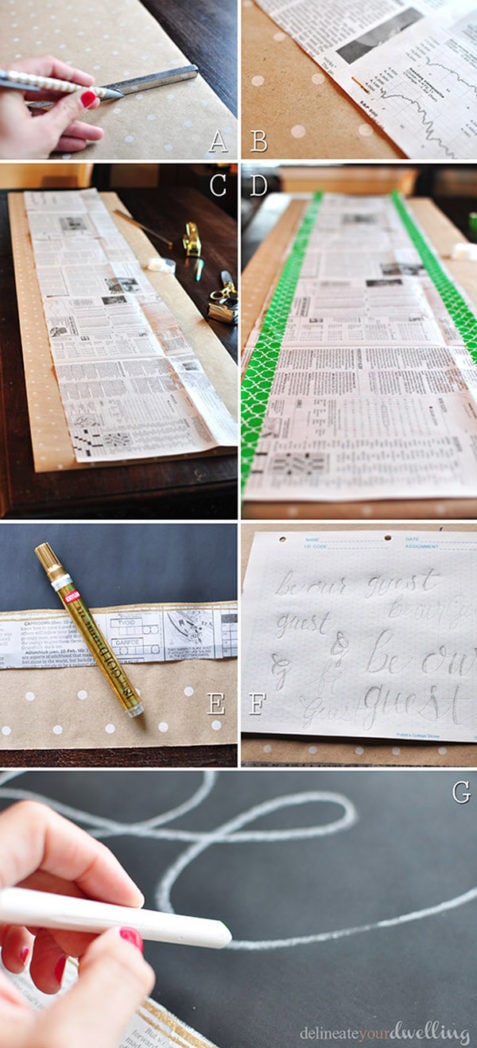 E. Using my ever handy gold foil paint pen, I outlined the chalkboard once it had dried for some extra gold bling.
F. Then I practiced about a million times what I wanted my handwriting to look like.
G. Chalk in hand, I went to town.
Once everything was dried and chalked, it was time to hang it on the wall. Placement was important because I wanted it to have the appearance of a headboard, but it needed to be high enough that if someone were sitting up in bed, their head would not actually rub off the chalk. This is a two person job.
Gold thumbtacks along the top and bottom at about 8″ spacing is what is holding the headboard to the wall. Temporary yet secure.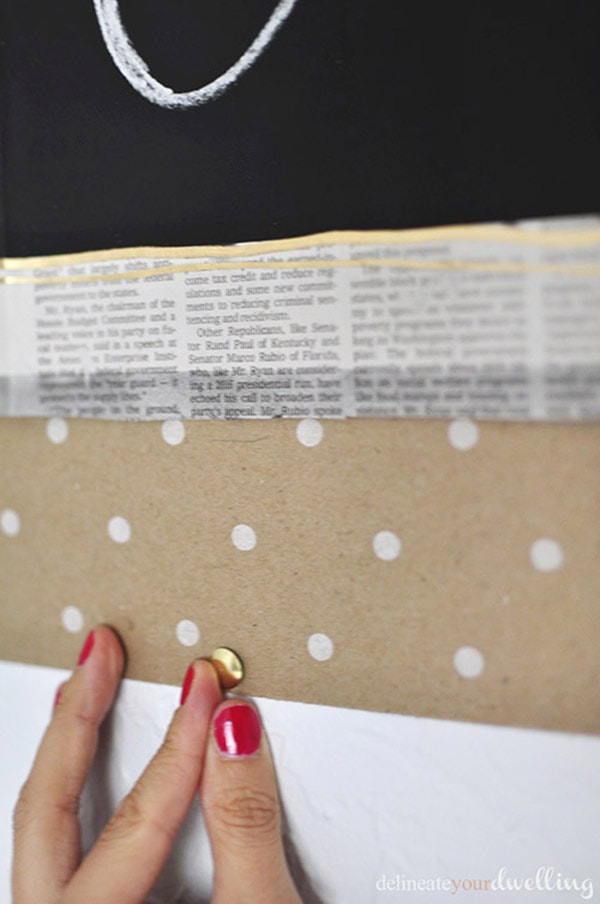 My paper loving self was doing a happy dance when it all came together.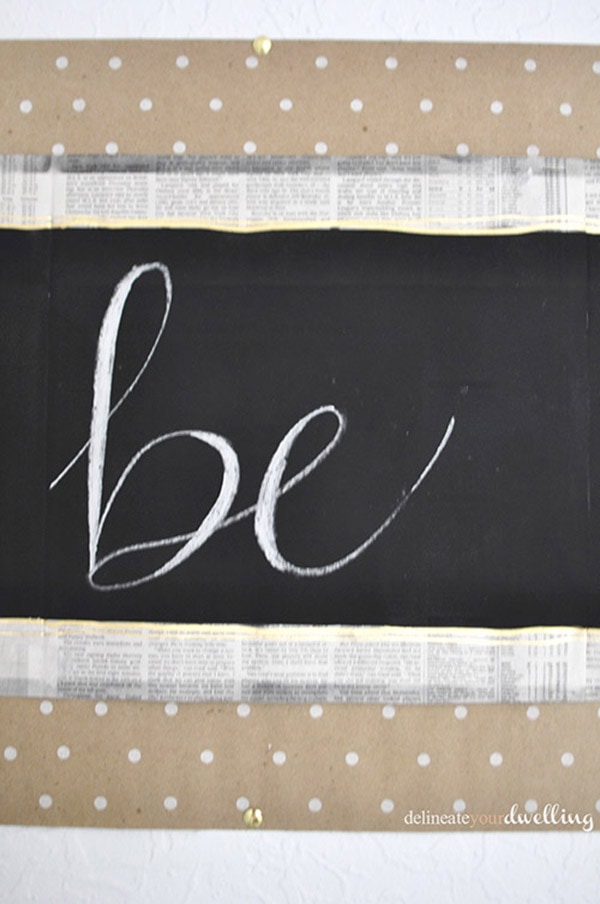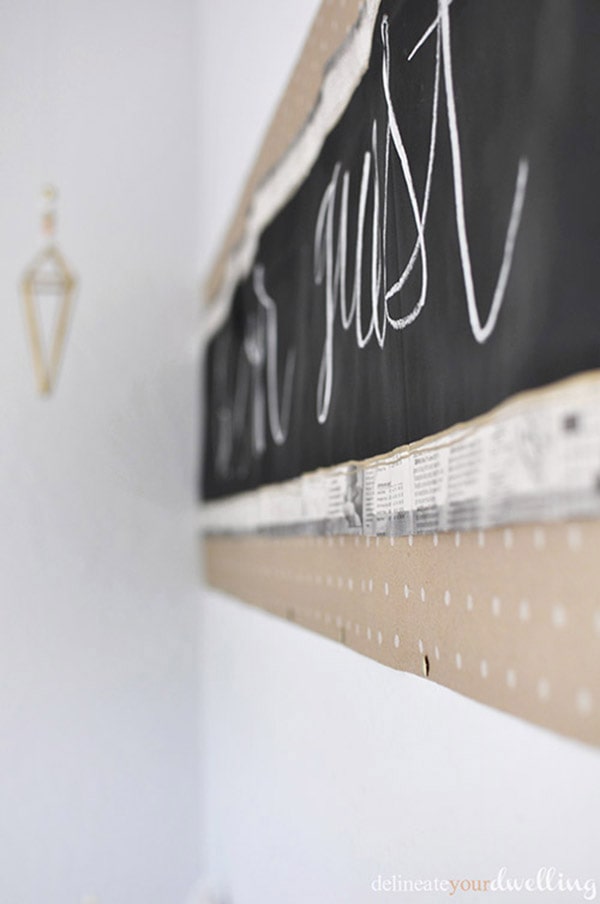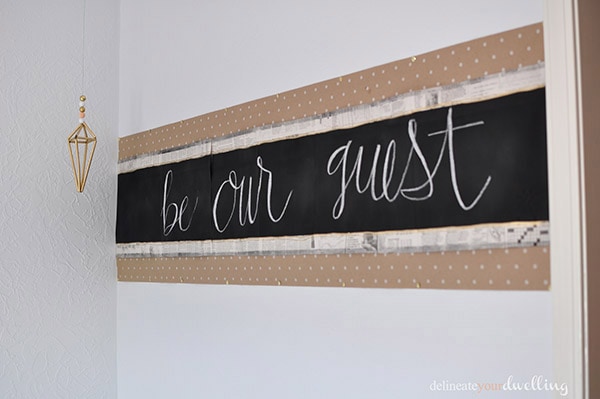 The final detail to this project was my continuation of the background paper across the not so pretty closet doors and around the corner. As I always say, it's all in the details!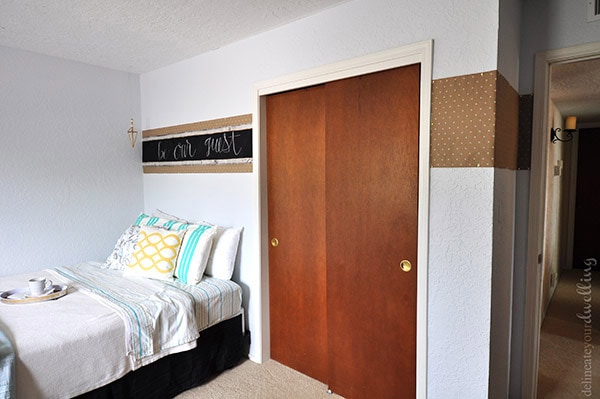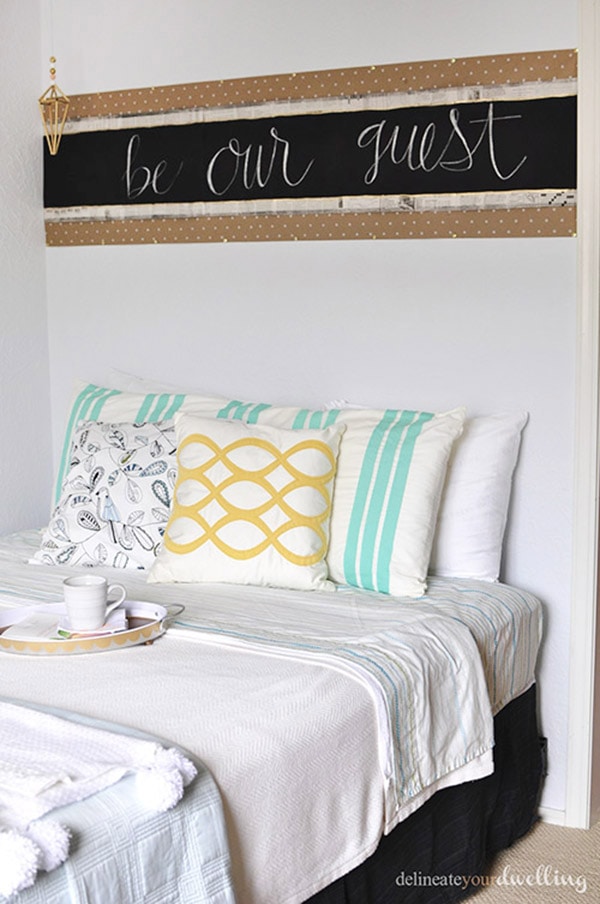 You may like these other projects in my Office + Guest Room: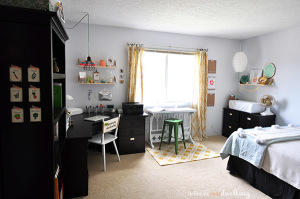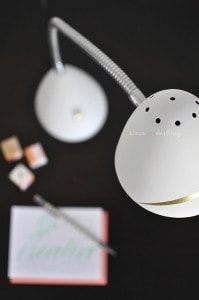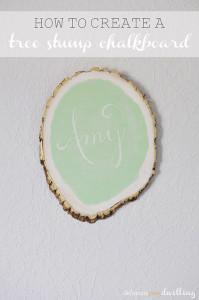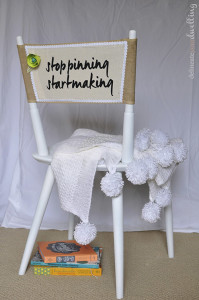 SaveSave
SaveSave
SaveSave
SaveSave
SaveSaveSaveSave