Today is Monday and that means I am sharing the last portion of my updated Guest / Craft room, the Craft + Printing area! Hopefully you are not breathing a sigh of relief as today concludes my (mega long) mini series of Guest Room + Office updates – ha.
Secret time, I already have one tiny tweak project in mind, but that's going to have to go on hold until at least January. Without further ado, let's check out the last section of this room update!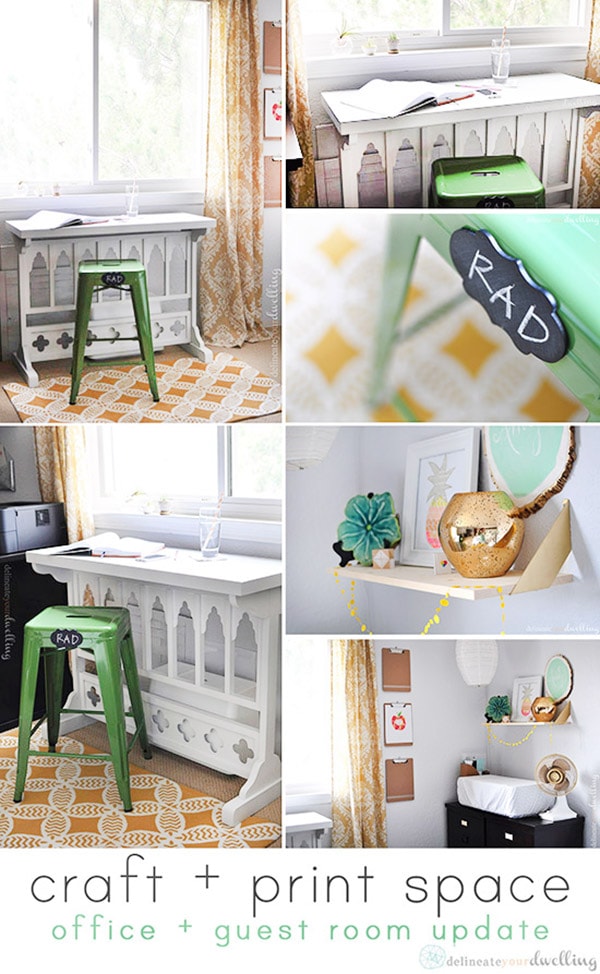 This post may contain affiliate links. See full disclosure here.
The portion of my craft room that I spend the most time is near this big window. It allows so much wonderful sunshine into the room. So I moved this ornate white side table right to the window and now I love sitting and looking out at the mountains as I work.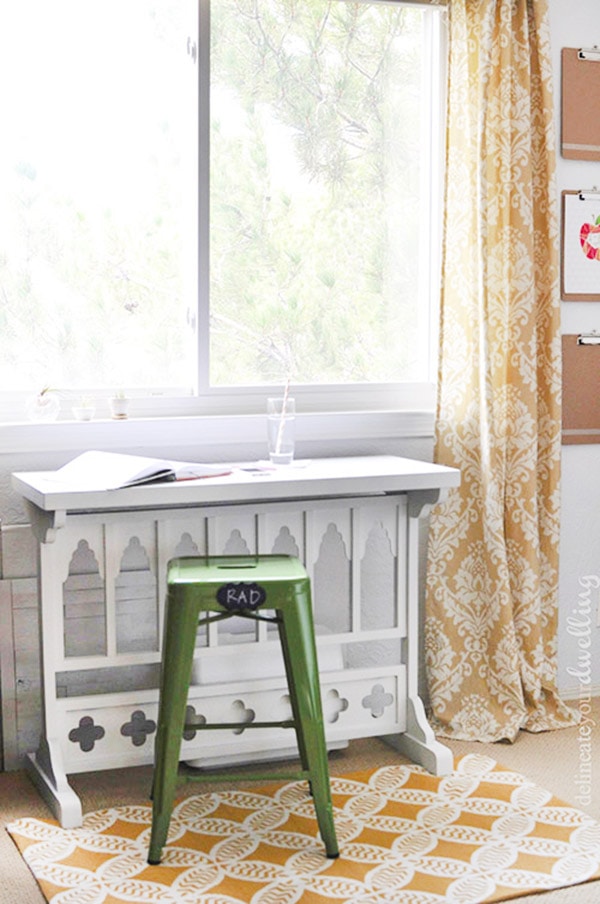 Look how happy I am that I now have a completed craft space, as well as lovely area for my guests to stay and sleep in! It is about 1000% more functional for both uses now… and so much prettier, too.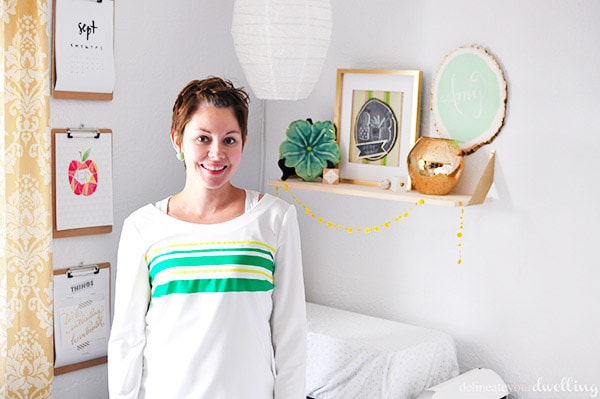 I had bought the table a few years ago at Cost Plus World Market. It was a shabby chic green color, which was good for a while… until it wasn't good anymore. But I gave it a few coats of white spray paint and completely fell back in love.
It always amazes me what paint can do to a room and the same is for furniture! Although this table maybe isn't my exact style still, the clean white look gives it such a new more modern feel.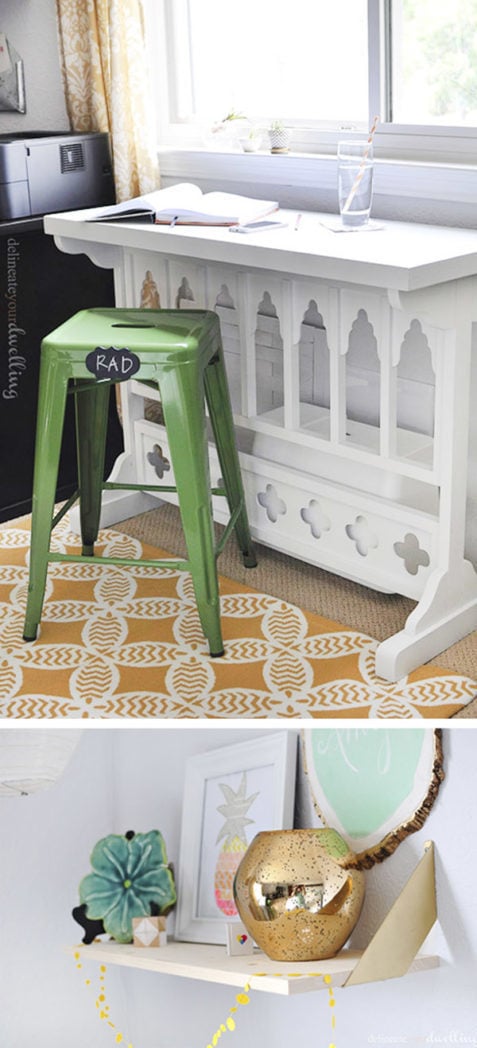 I was given these super adorable magnetic chalkboards from my sister and just love love that little "RAD" on my green chair. My kids have probably erased it a million times already but that's the beauty of chalkboards… just write on them again!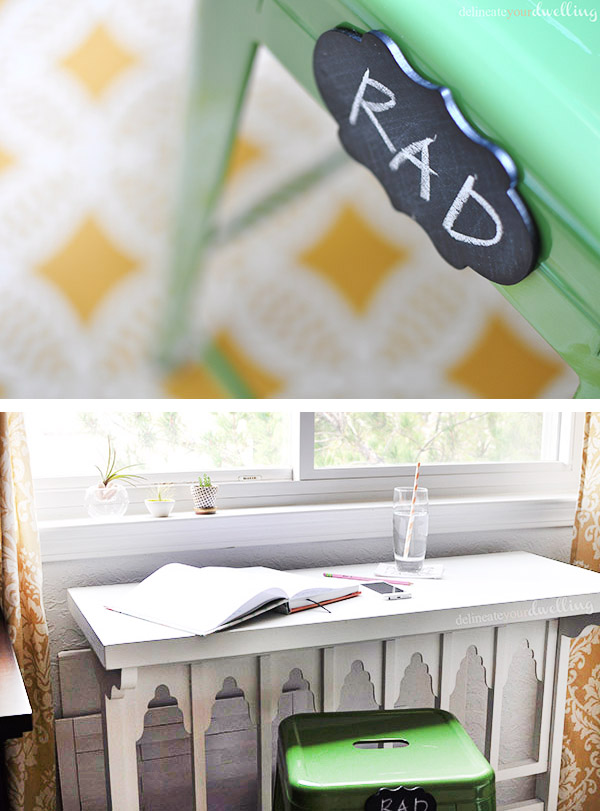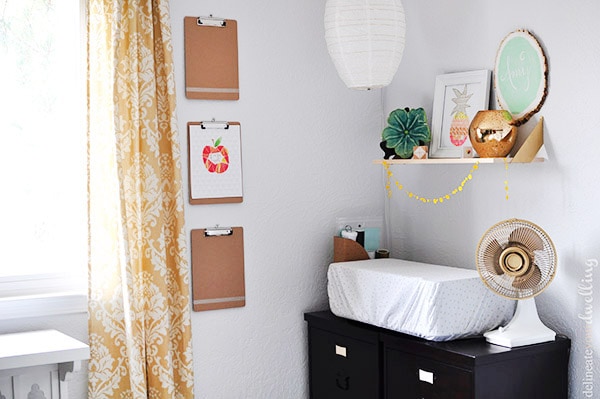 Thank you so much for following along on this crazy long Craft and Guest room update! I honestly think if you all weren't here reading about all the slow and steady steps, I wouldn't have ever finished.
Looking for all the updates in one place? Check out my Guest Room + Office Tour post.
If you would like to see some of the other projects that got me to this place,
here are a few of them:
Guest Room + Office Makeover REVEAL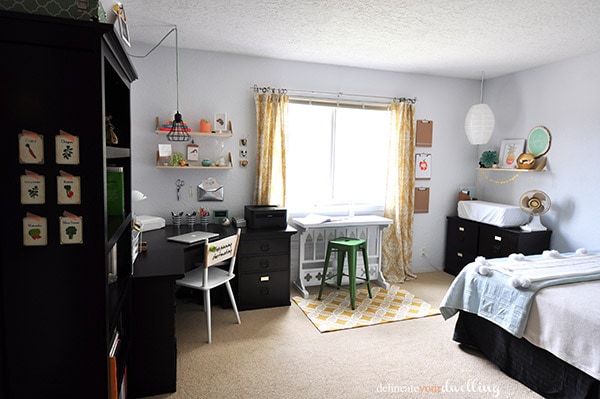 Tree Stump Chalkboard