This post has been sponsored by © Mondelēz International group. All thoughts and opinions are my own.
Learn how to make colorful Party Candy Cones for your next summer get together with friends and family!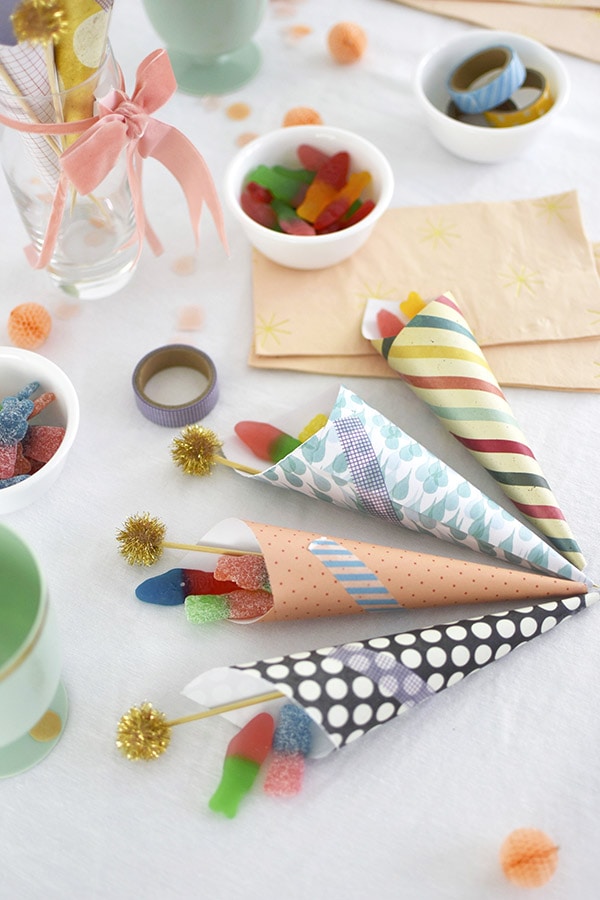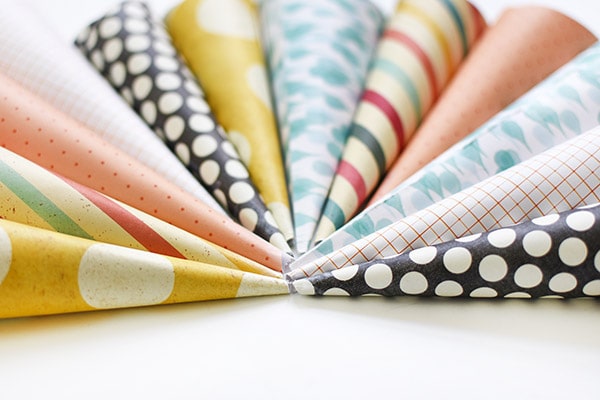 Now that summer is here, my kiddos and I are always on the lookout for a reason to get friends together for some backyard fun and tasty snacking. While we were walking the aisles of Dollar General, we saw these new SOUR PATCH KIDS Heads and SWEDISH FISH Tails. There are two fun flavors in every piece and we knew we needed to bring them home with us!
And even better because right now, you can buy 1 SOUR PATCH KIDS Heads and get 1 SWEDISH FISH Tails FREE (8 oz.; max. value $2.00)!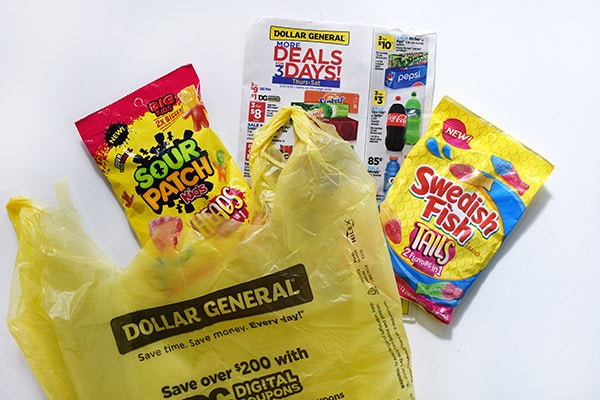 We grabbed our favorite sweet and sour candies and decided to make simple scrapbook paper party candy cones to contain our treats.
Supplies Needed for Party Candy Cones:
Various colors of scrapbook paper
Washi Tape
Scissors
1 package of SOUR PATCH KIDS Heads
1 package of SWEDISH FISH Tails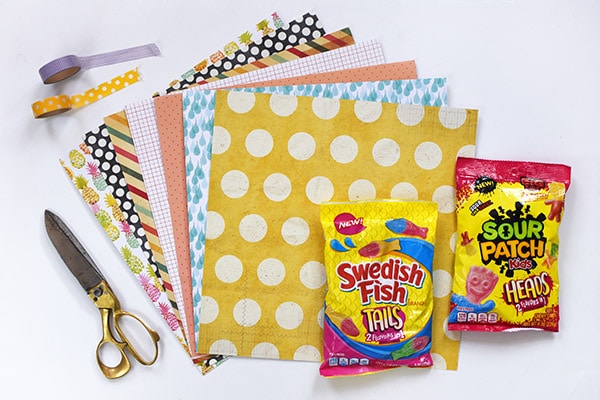 To make your candy cone, start by cutting your scrapbook paper into 6″ squares.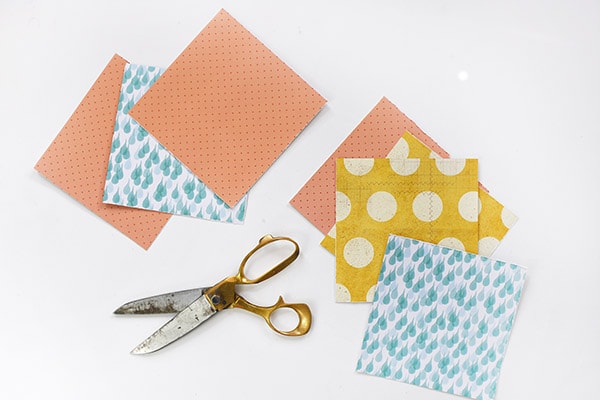 Next, fold the paper from one side to the other and secure with a piece of washi tape—this creates the cone shape to hold your candy!
Note : if you have more rigid scrapbook paper, you may need to secure with a piece of clear tape and then cover with washi tape.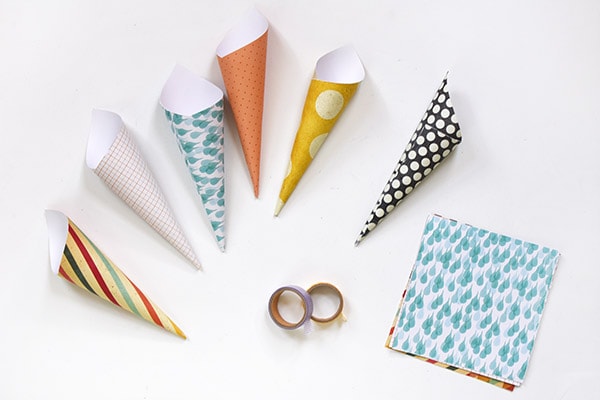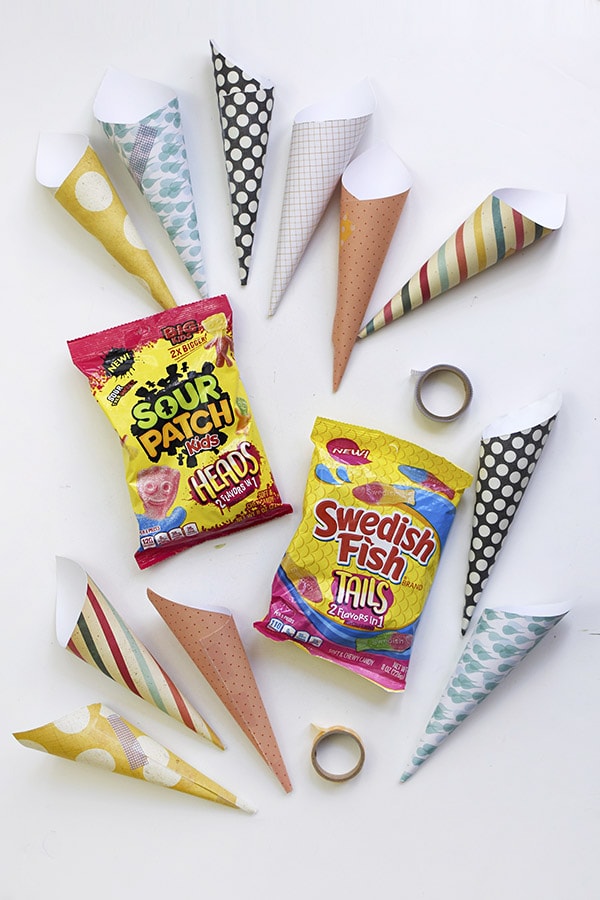 Before our friends came over to play, we filled small bowls with SOUR PATCH KIDS Heads and SWEDISH FISH Tails so that each person could include each of the candies they wanted.
Our favorite flavors were the Pineapple Redberry and Raspberry Mango—yum, so delicious!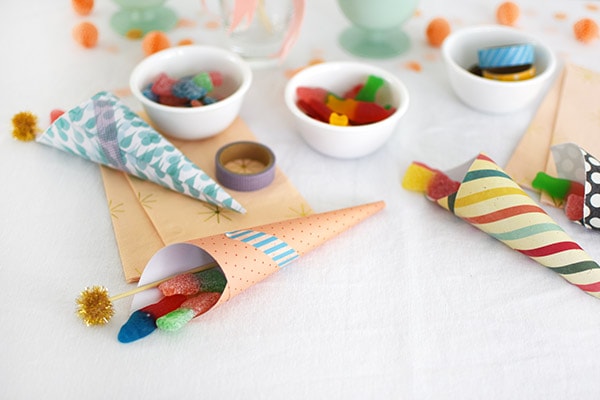 We also set out a bowl of extra washi tapes, a few paper napkins, and some cups for drinks!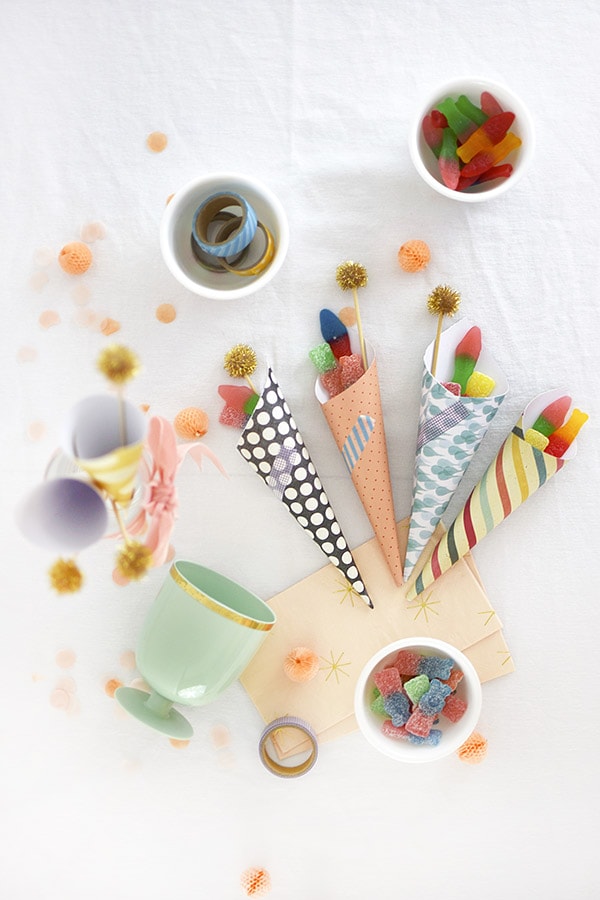 I just loved all the cheerful papers lined up together. Between the bright colors of our candies and the fun patterns of the cones, it was a perfect summer celebration.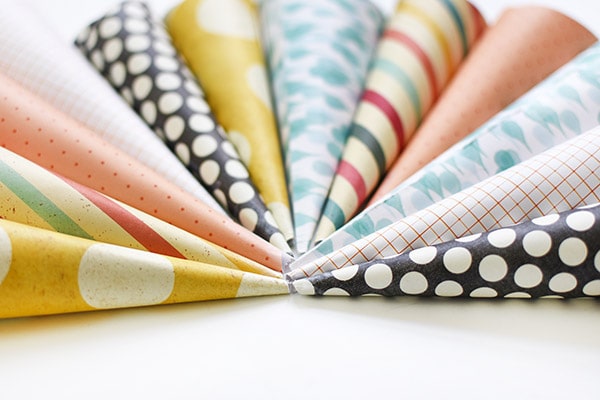 My son loves SOUR PATCH KIDS Heads. He loves that they start off sour and then they are sweet. They are a great fat-free, soft, chewy candy, and we loved that they now have two flavors per candy shape.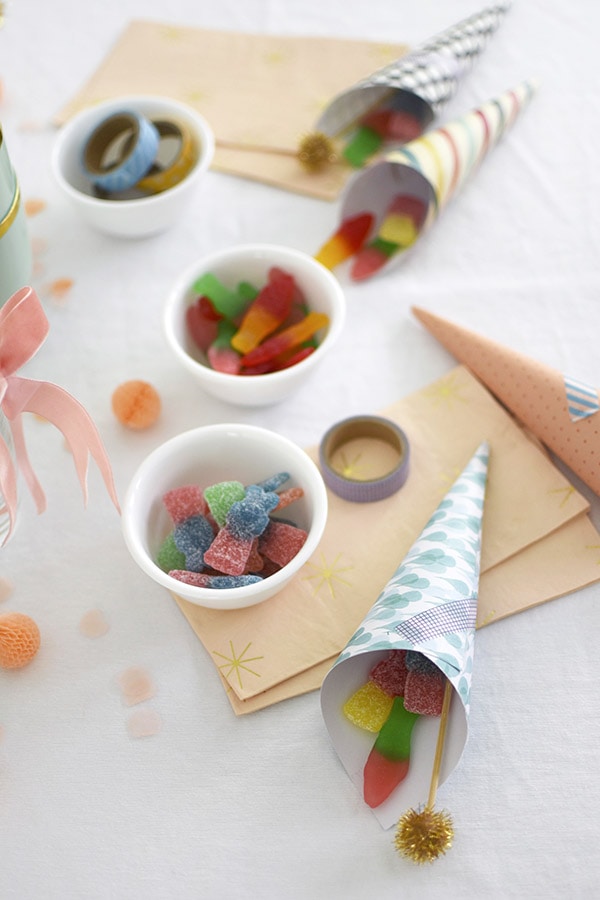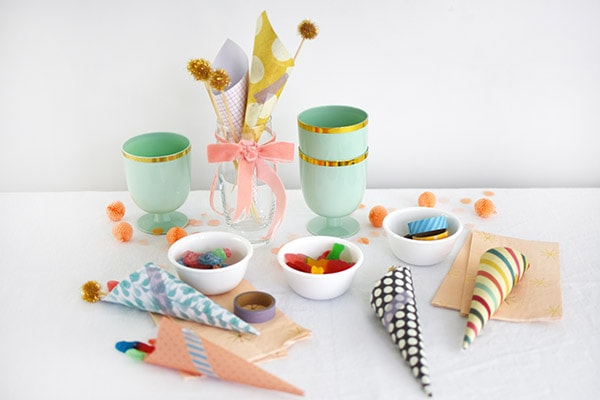 I'm partial to the SWEDISH FISH Tails because they are still soft and chewy with a hint of sour chewy candy.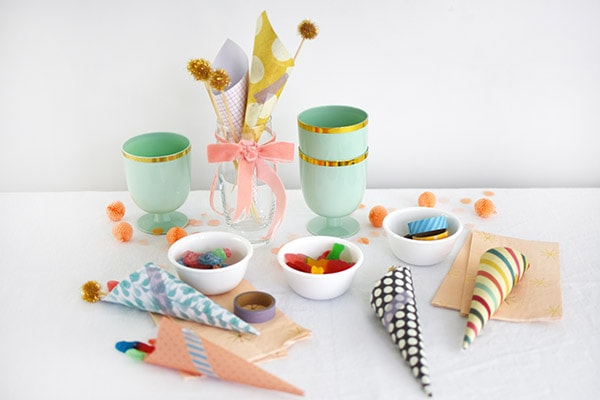 Next time you are at Dollar General, don't forget to pop over to the snack aisles and grab yourself some these new SOUR PATCH KIDS Heads and SWEDISH FISH Tails treats!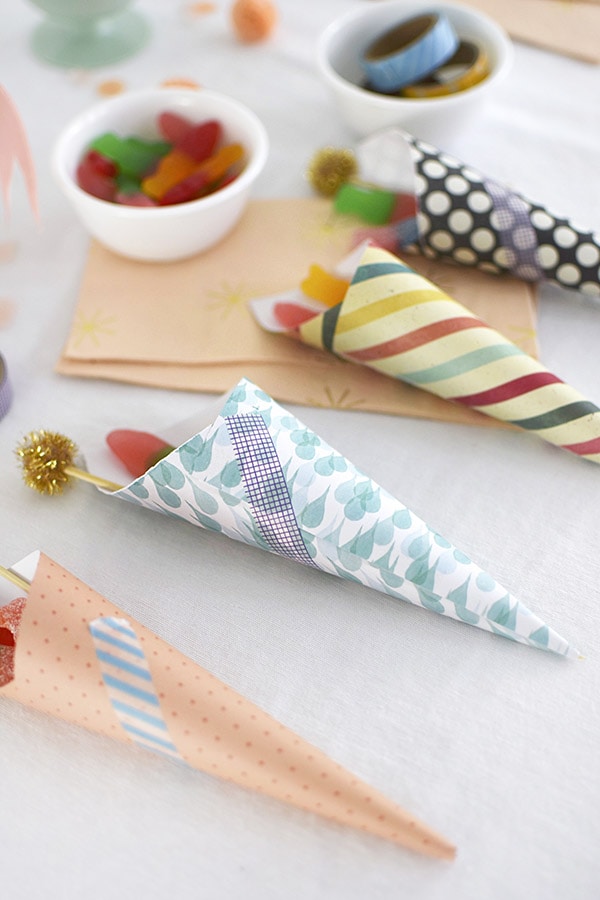 Thank you for supporting brands that keep Delineate Your Dwelling going.