INSIDE : Learn how to create simple but goregous Copper Pipe Shelves using just a few easy materials! You can DIY these small shelves in under an hour. Fun to make and perfect to hold small decor on your wall.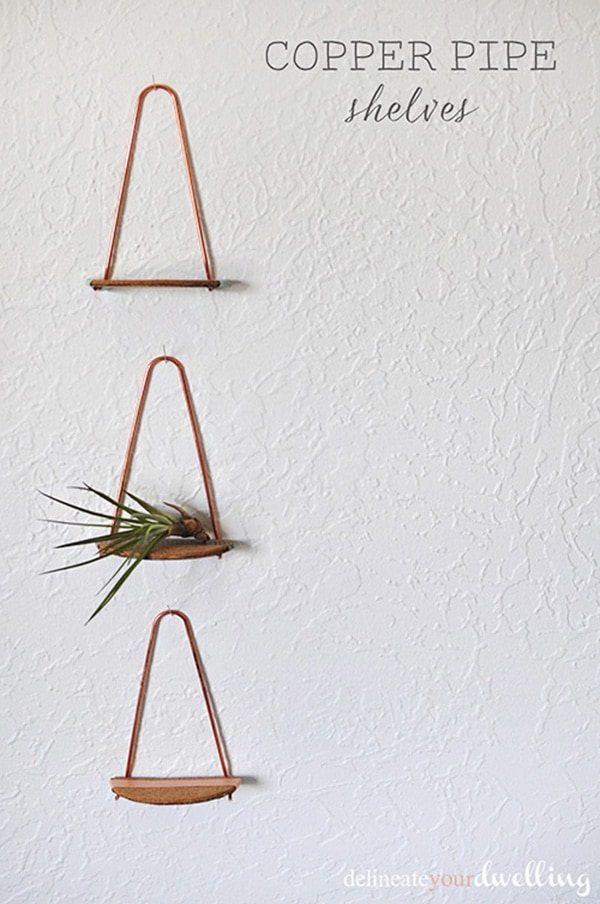 Sometimes ideas pop in your head at the least expected time. I had bought these awesome Copper Pipe Hooks and they sat in my garage for weeks or months. Suddenly yesterday I was like, "SHELF!" And that my friends, is how the creative craziness starts in my head. Today I am really excited to share my Copper Pipe Shelves with you.
This post contains affiliate links. See here for my full disclosure.
What Supplies are needed for Copper Pipe Shelf:
Copper Pipe Hooks 1/2″ x 6″
Cork Coasters
Gold Scissors
Pencil
Washi Tape
Acrylic Paint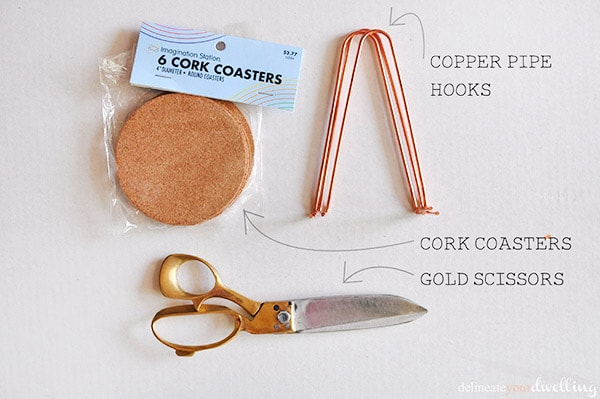 The first thing I did was cut my cork coasters in half. They were a little flimsy, so I traced the coaster onto some cardboard to act as support backing.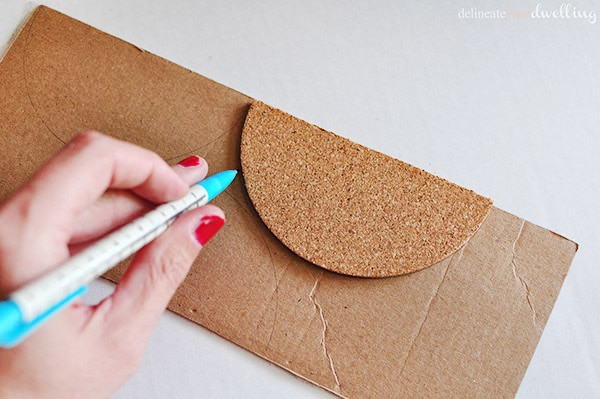 My cut coasters and the cardboard backing.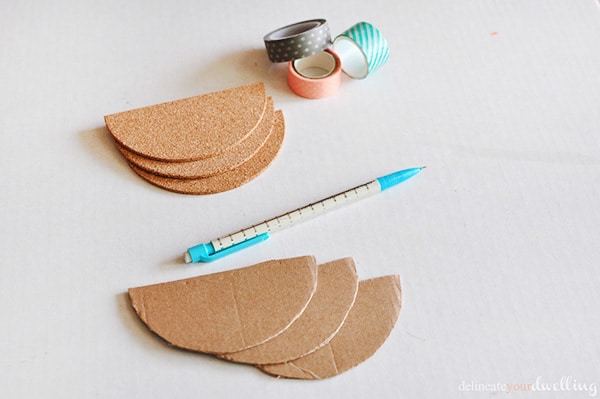 I then used hot glue to secure the cork and cardboard. Then, I made a little mark on the under side as to where my copper pipe bends would sit. A little hot glue was applied.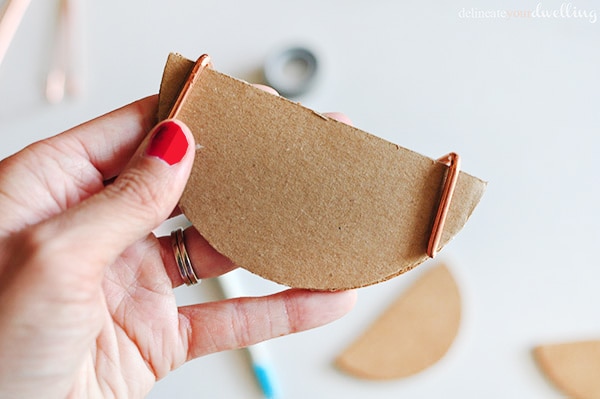 I decided I wanted a little bit of color, so I added some washi tape to the top of each shelf.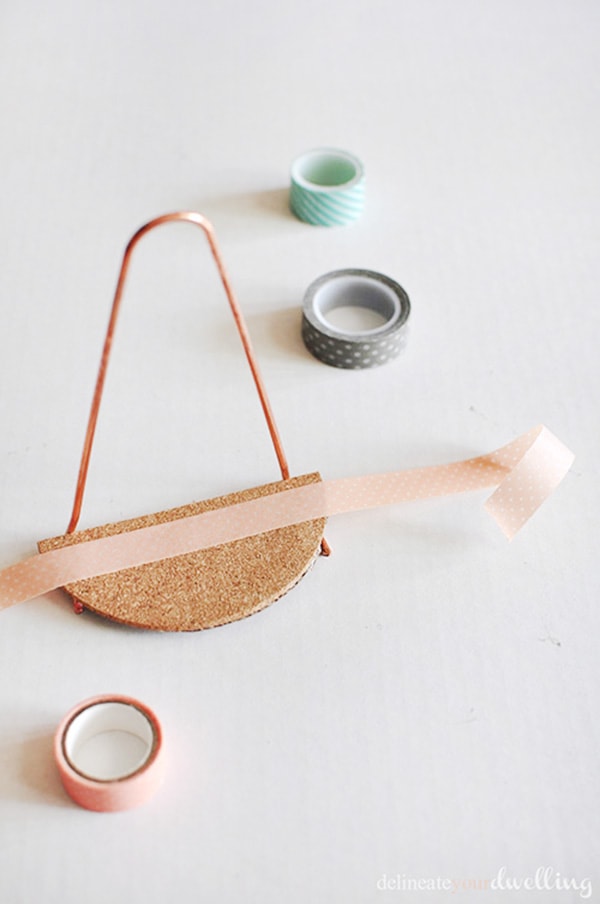 My oh my, I quickly fell in love with these three little shelves.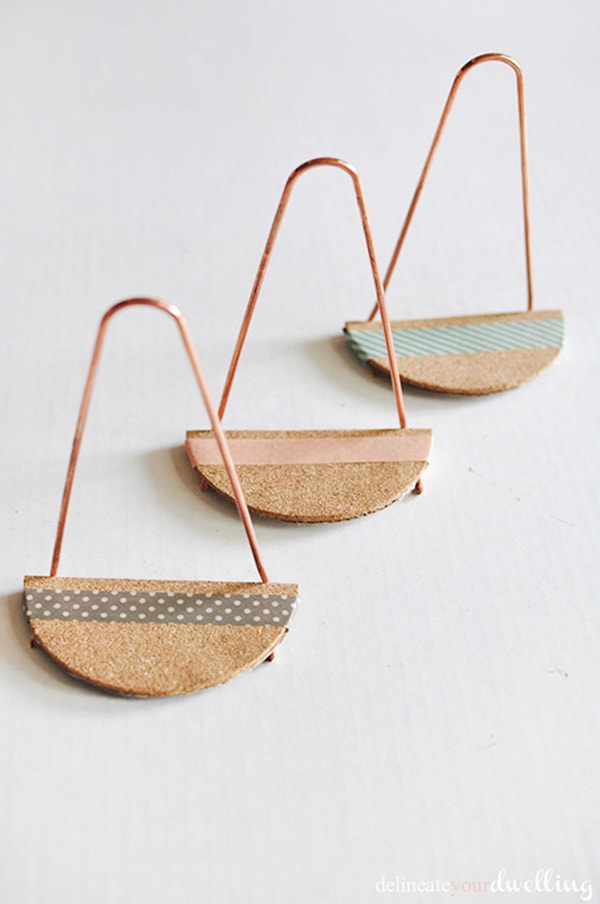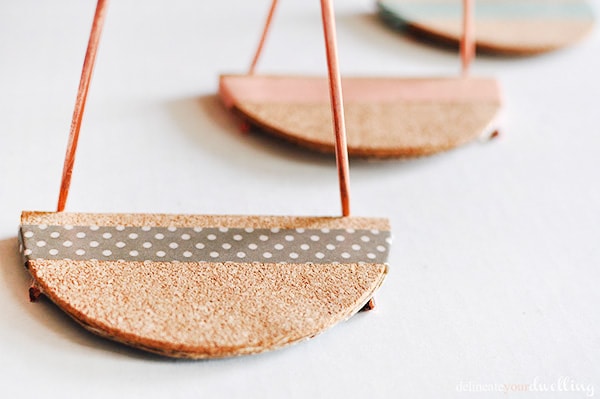 I hung them in my office, which now is so full of fun, it's like Delineate Your Dwelling craft explosion in there.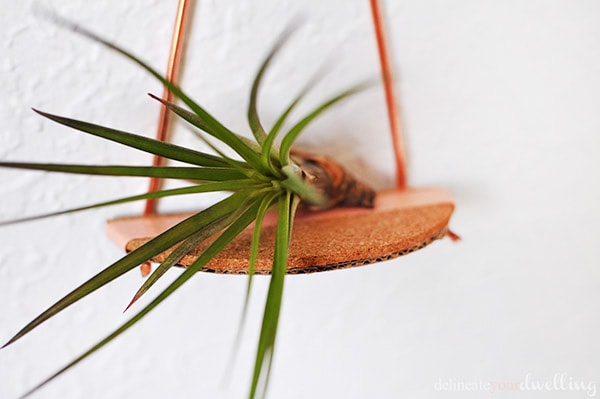 These are small little shelves, only 6″ in height so they can't hold a ton of weight but I thought they were a perfect little air plant holder!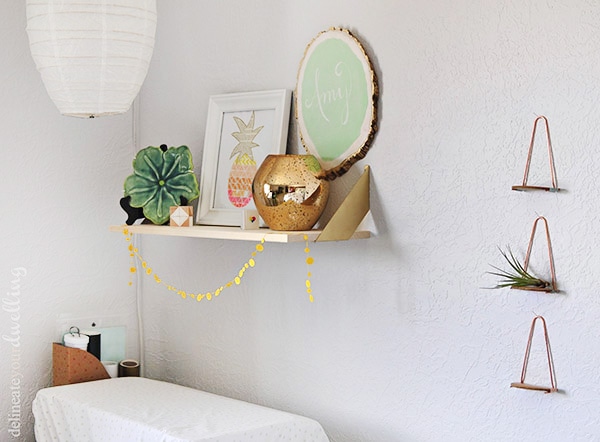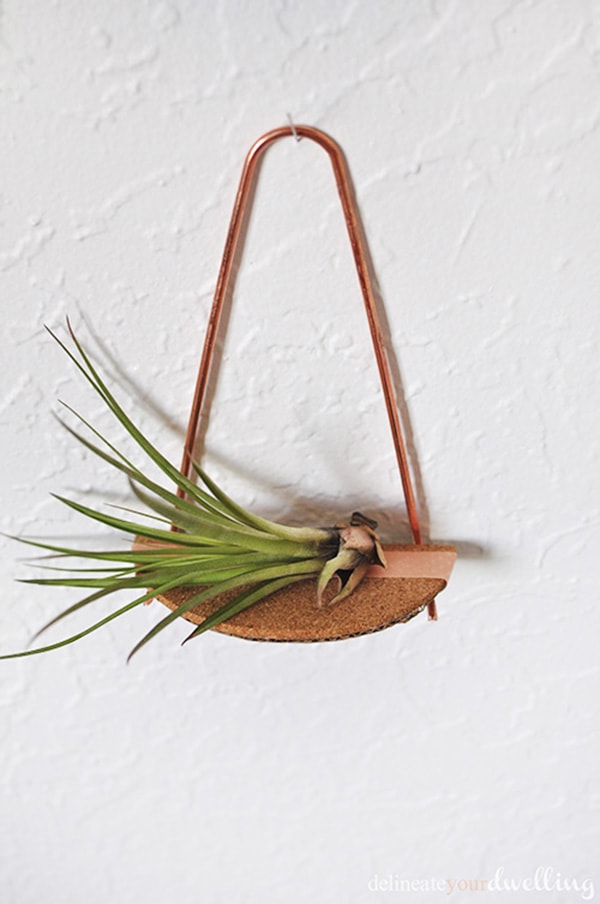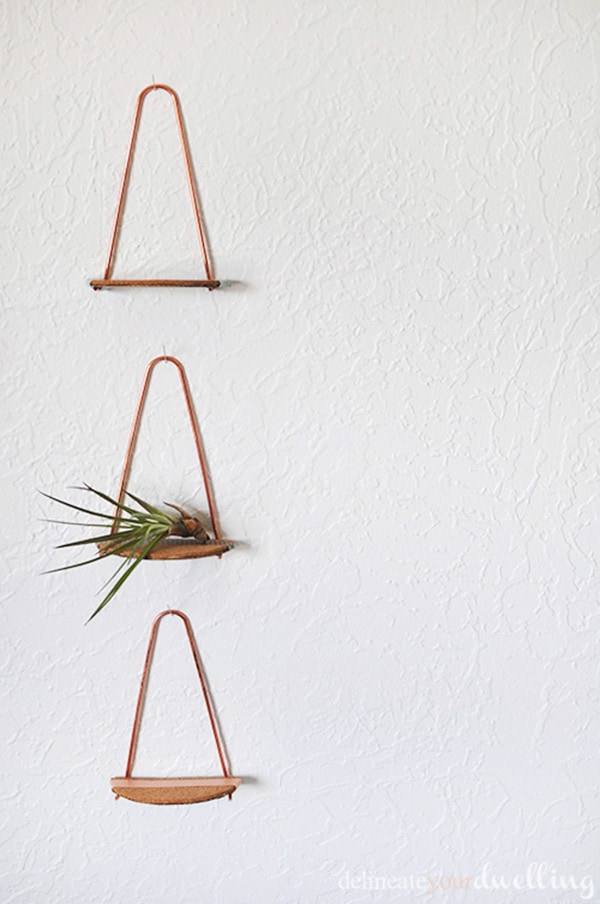 This was such a quick and simple DIY project and I'm glad I've finally joined the copper trend. Don't worry, I'm not giving up my gold love, but a little copper added to the mix is always a good thing.
Have you joined the copper trend yet? What have you made with it?