Today, I am sharing this fun Summer Fabric Wreath. Nothing adds a little curb appeal to your home like a colorful wreath on the front door. Check out below on how you can make one, too!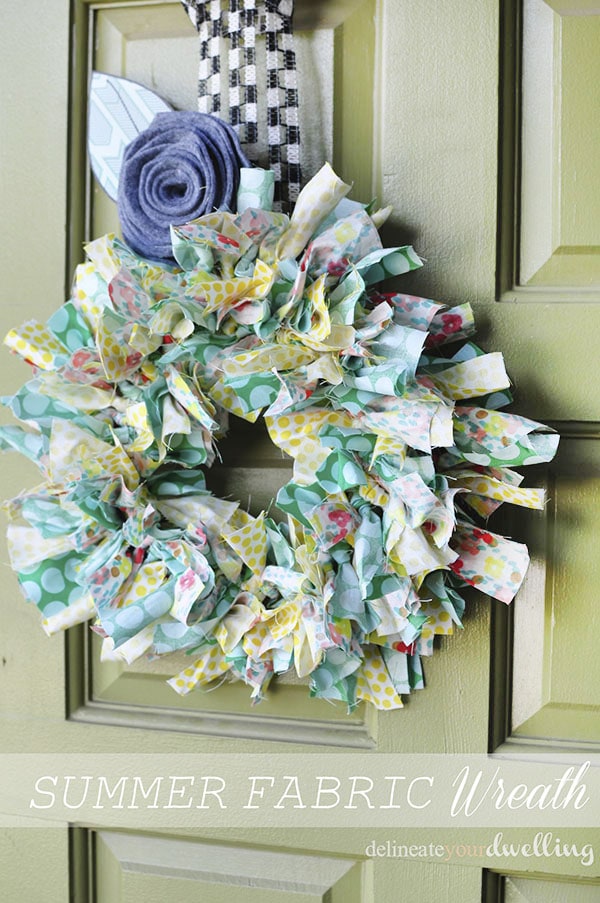 Supplies:
. Fabric (I choose three different fabrics and bought just 1/2 yard)
. Wreath Form (mine is the smallest size)
. Ribbon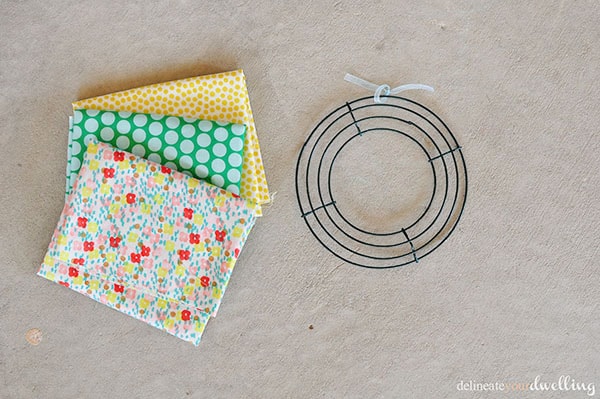 My first step was cutting all the fabric down to size. Now, my wreath form is small. It's about 8″ in diameter, so I cut my fabric strips to be roughly 5″ in length and 1 1/2″ wide.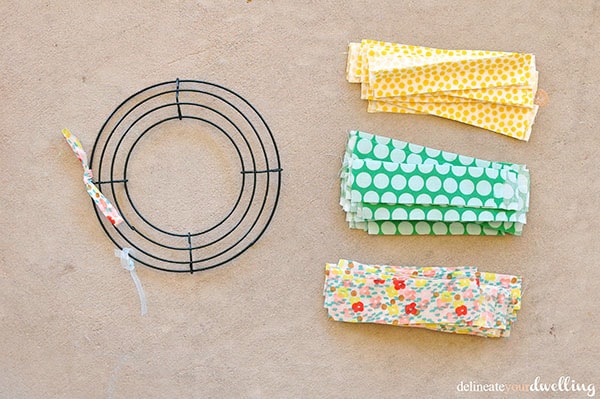 I then tied the fabric using simple knots all along the far outer ring and then along the second most inner ring.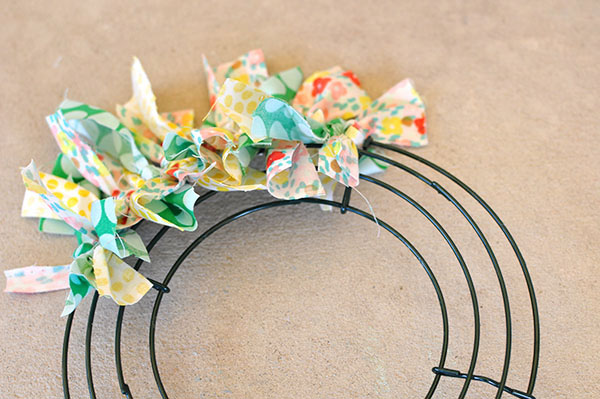 This provided plenty of fullness without having to spend a bundle on fabric.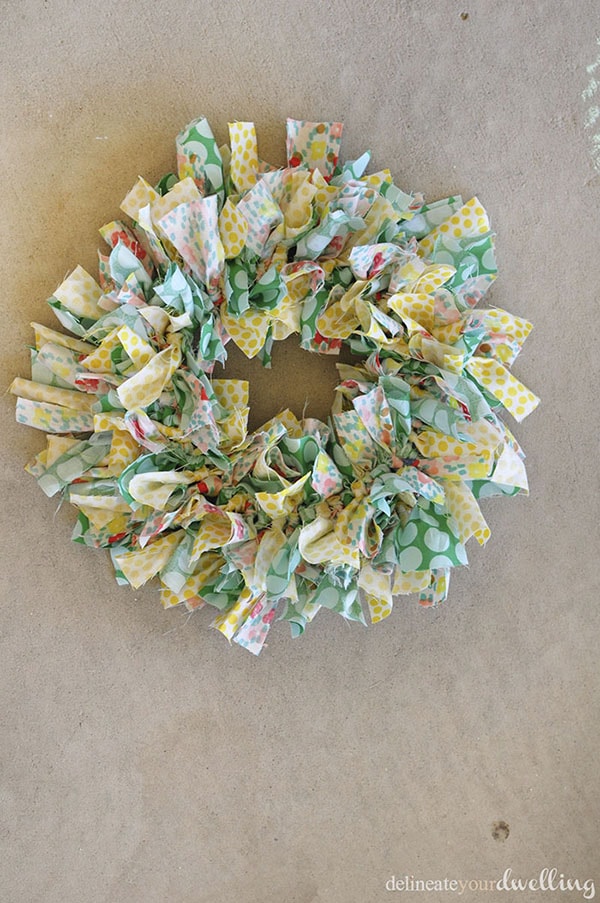 My last step was making and adding the gray felt flower and scrapbook leaf.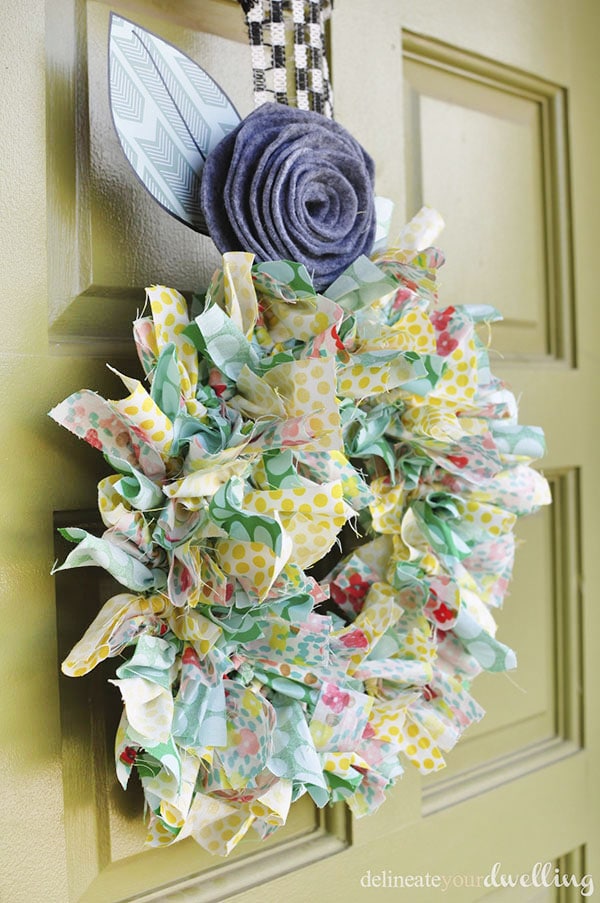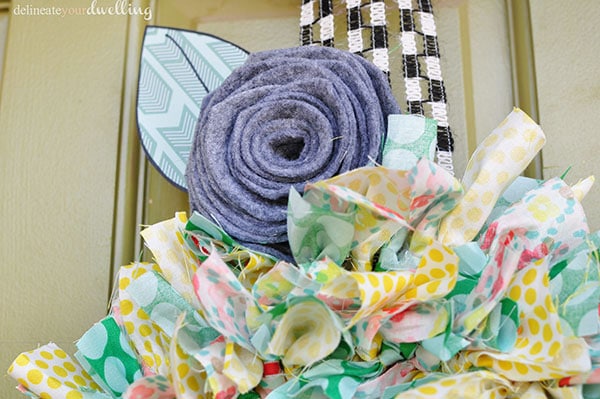 I think it adds the finishing touch to a colorful wreath!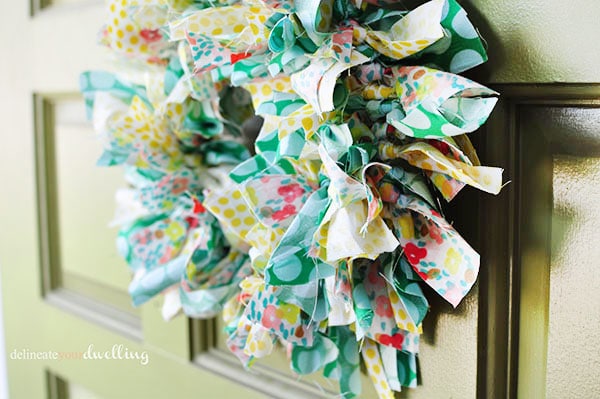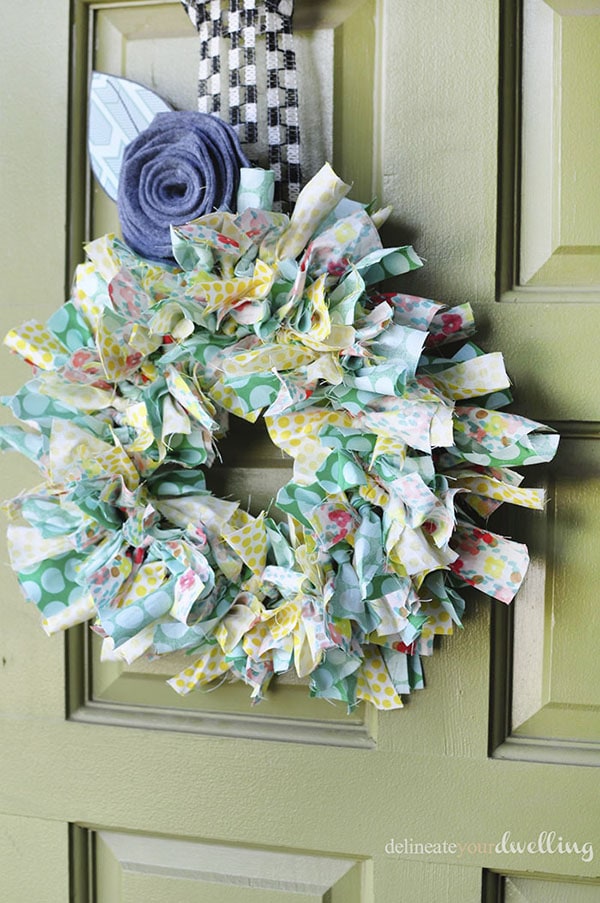 If you're looking for other wreaths, you might like these…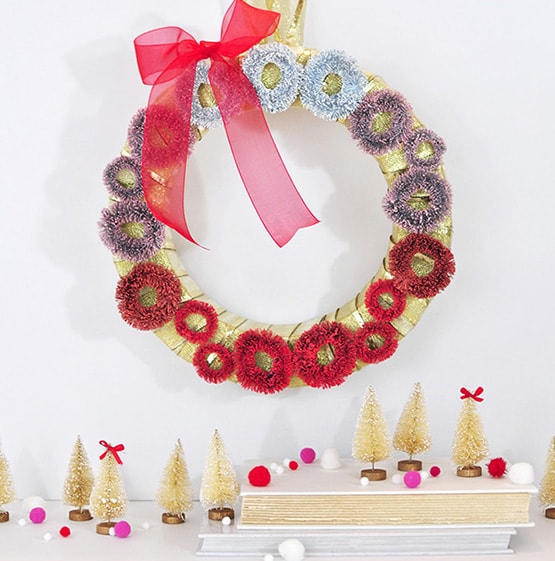 SaveSave