INSIDE :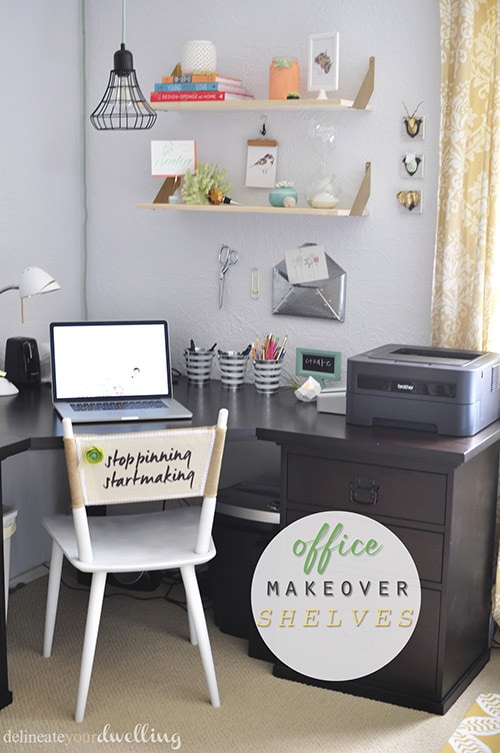 I sure hope you are not getting bored with this Guest Room + Office Makeover because today we are on post number three of the reveal. There are just so many details, it was difficult to share it all in one big swoop. So, today I am sharing the Office Shelves and my little Ikea hack.
This post may contain affiliate links. See full disclosure here.
I knew I could paint the metal gold and they would be perfect for our guest room + office. I love Ikea, so versatile and easy to update per your taste… yay for an Ikea hack! Did I mention they were only $7.99 a piece.
I've filled the shelves with pretty little items that inspire creativity in me.
The top shelf holds some of my favorite recent design books, one of my painted jars and a fun floral porcupine picture.
In case you've just joined and haven't been bombard with all my guest room + office update posts, here are a few posts to help you catch up!