INSIDE : See how to completely transform your outdated lamps. It is a Desk Lamp revival, so impressive you'll want to update all of your old and worn out lamps!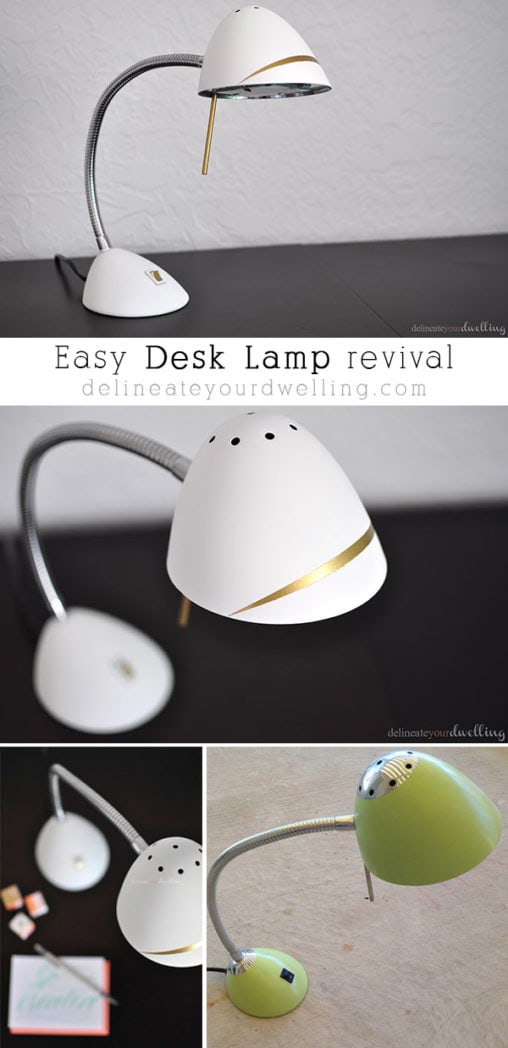 Sometimes it's the simple things that make the biggest impact. Today I am sharing how I took an old but perfectly fine and useable desk lamp and with a few swipes of spray paint gave it a new life! I'm calling it my
Desk Lamp Revival
.
I got this desk lamp from Target many years ago and until a handful of months ago, it worked just perfectly in my green office space. However, I am updating my office space with white walls, it really sticks out.
My goal for the room update is to repurpose items and not just go buy all new (even though that would be fun!).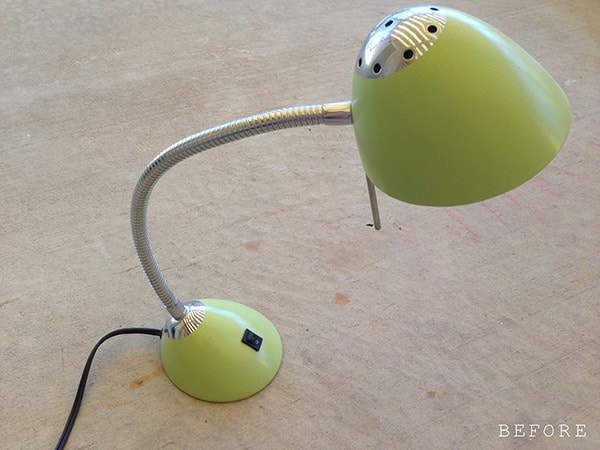 This post may contain affiliate links. See full disclosure here.

Desk Lamp | Aluminum Foil |
Flat White spray paint
My first step was to wrap the cord, metal rod and the neck of the lamp in aluminum foil. I shared this painting tip on my Updated Fan post and was surprised how many people loved this idea!
Friends, it's so much easier than painters tape. Painter's tape is perfect on walls and is great when you need crisp clean lines. However, for projects like this with circular shapes, foil is the way to go.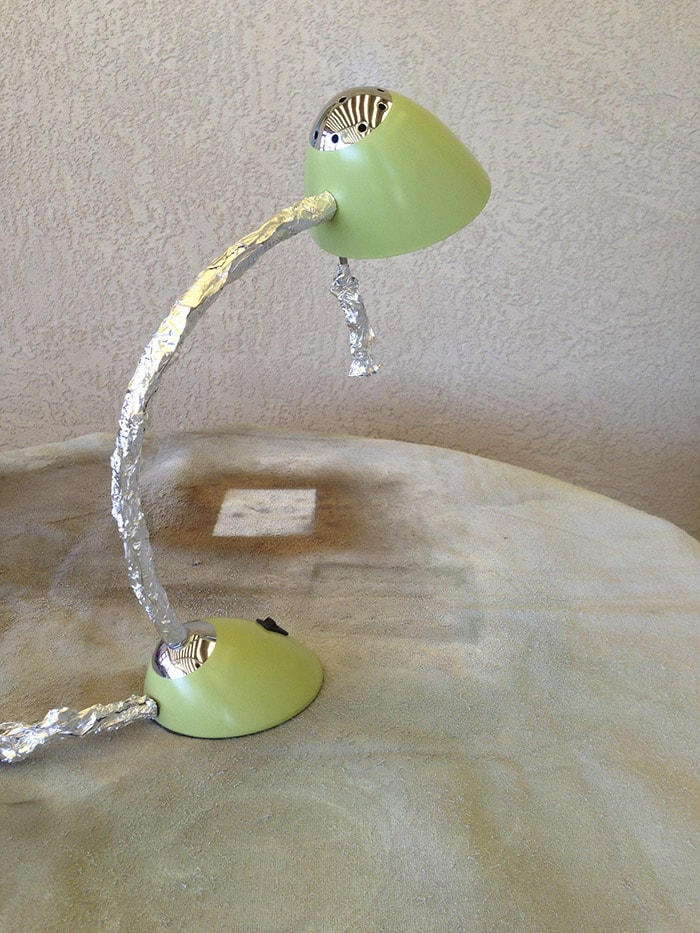 After covering with foil, I gave the lamp a nice even coat of my favorite spray paint, this Flat White spray paint. I adore it's dull matte look.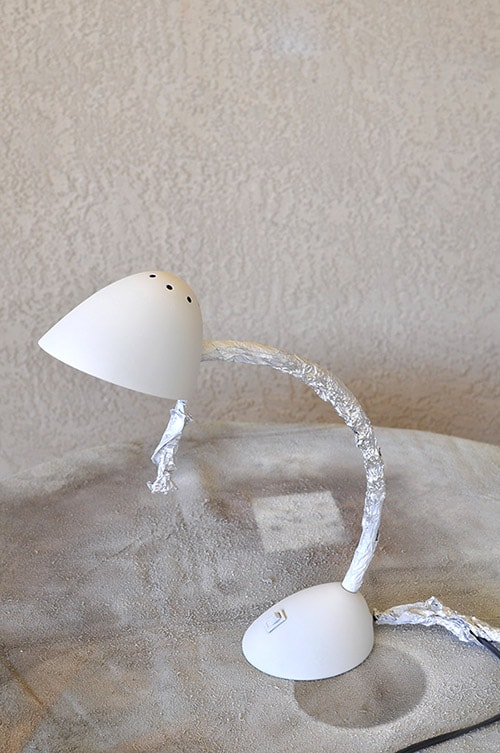 I then added some painter's tape in a crescent shape along the lamp portion for some a crisp gold pop of interest. I used a
gold foil paint pen
to fill in-between tape.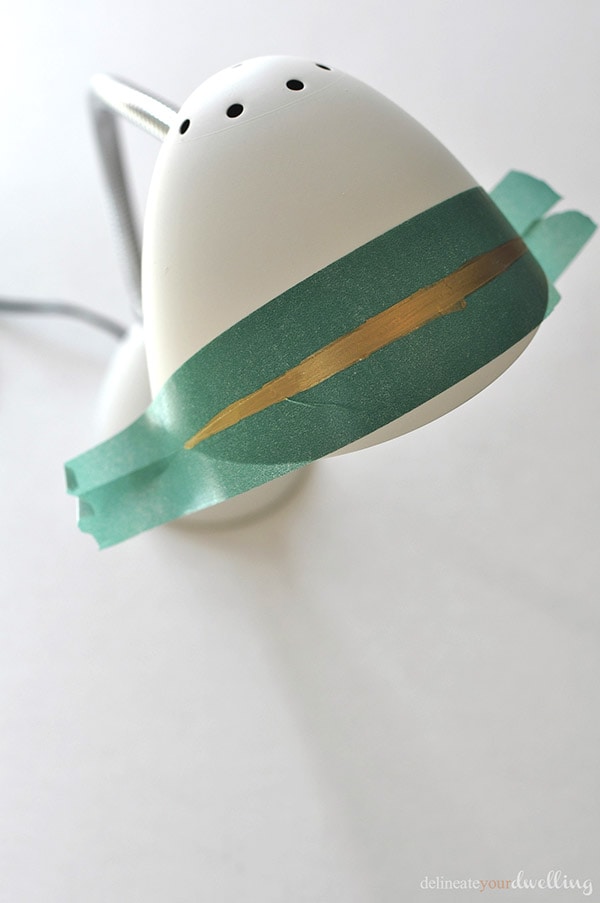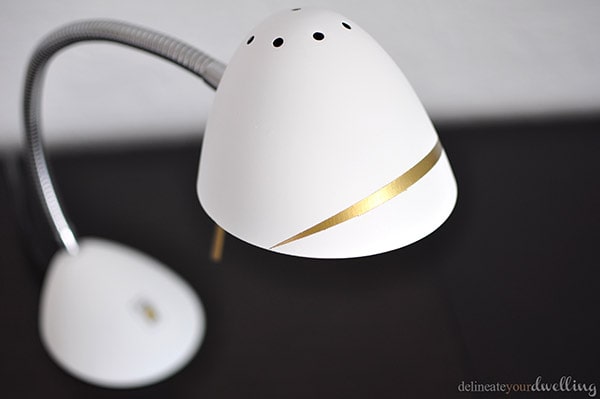 I also painted the handle and switch in gold… because gold!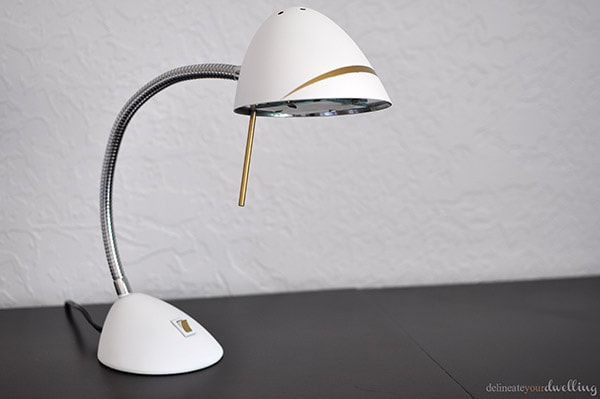 I could hardly believe this little beauty of a lamp was underneath.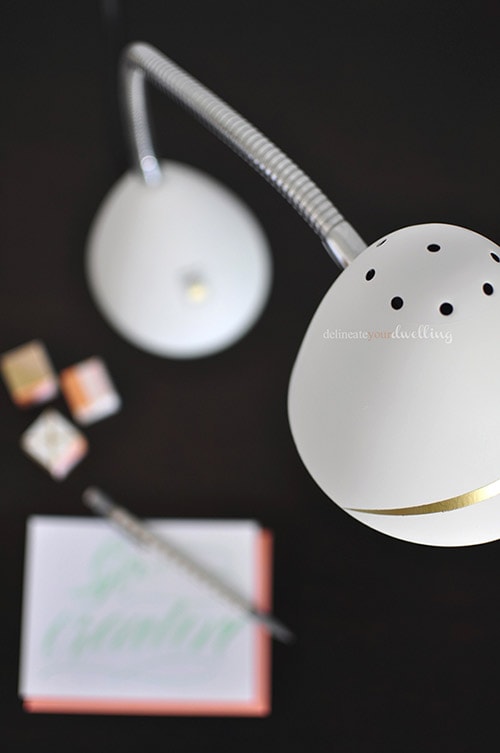 Have you ever transformed something like this?