INSIDE : Learn how to make a custom homemade DIY Twister mat and board game for your next birthday party. Plan to have loads of good ole' fashioned family fun with your kids!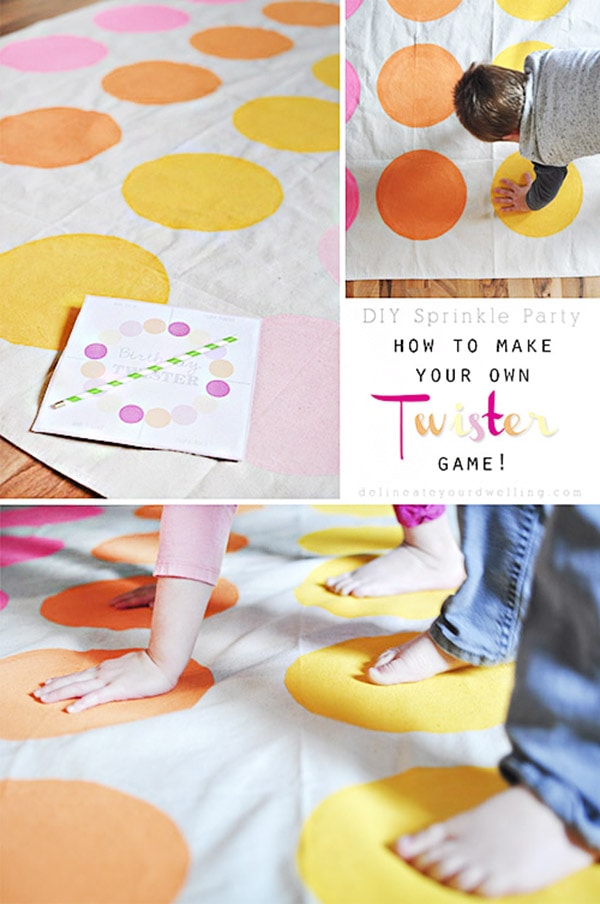 This post may contain affiliate links. See full disclosure here.
My big girl just celebrated her 4th birthday! We went with a Sprinkle Party theme and I am excited to kick off a 'Monday mini series' of Sprinkle Birthday Party DIYs. Today I am sharing how to make a homemade DIY Twister game , Twister mat and DIY Twister Spinner!
I adore celebrating my babies on their birthdays and making them feel special. However, birthday parties can quickly get out of control and you can spend hundreds of dollars on decor, favors, cake, activities, etc. I went the DIY route this year and without spending much at all, I think this was one of my favorite kid's parties to date!
This Twister Game was such an easy project and took only a quick afternoon to complete. Even though the "Sprinkle" party turned out to be more "polka dots" creating this DIY Twister game added a lot of fun to the party. And I loved that it was in the same colors as all the other decor. Looking for how to DIY your own games?
What supplies do you need to make a DIY Twister Game?
4'x5′ Canvas Drop Cloth
Four Acrylic Paint colors
Textile Medium
Brad
Four Paint Brushes
Paper Plate
Pencil
Game Spinner
Hot Glue
And if you want to get extra fancy!!
Simple Laminator
Laminating Pouches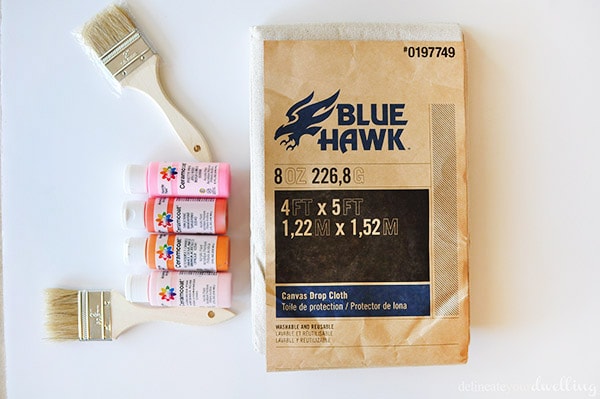 HOW TO MAKE DIY TWISTER:
I went the super technical approach (as I normally do, ha) and threw caution to the wind with my twister dot layout. I grabbed eight paper plates , created the outer grid and traced them onto the canvas with a pencil. Then, I drew crosses on each plate to register the center lines and traced the remaining circles onto the canvas.
If you prefer, you could certainly use a ruler or tape measure and mark out the centerline for each of your Twister polka dot spaces.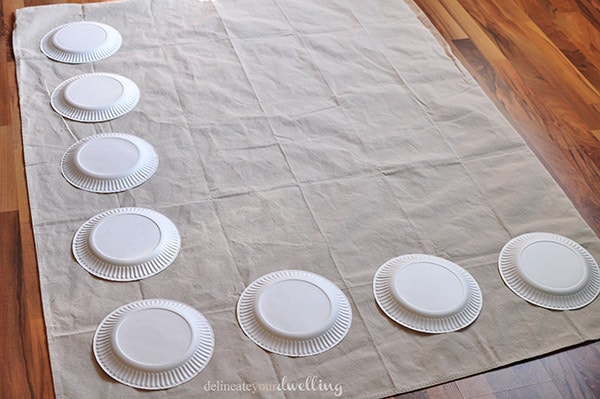 I then filled in each circle with my different shades of paint after adding in the paint medium. The paint medium helps the paint not crack when the canvas is folded or bent.
NOTE: We have kept this painted canvas for 3+ years now and it looks just as great as the day I made it!! I think a huge reason is the paint medium.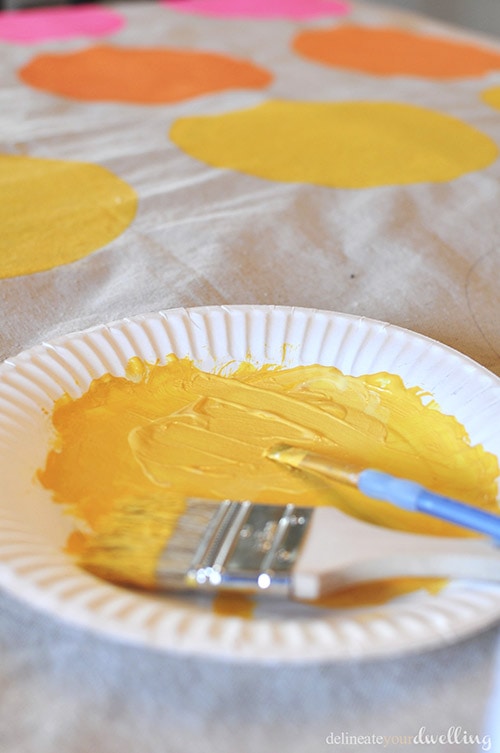 HOW TO MAKE A DIY TWISTER SPINNER:
I also designed a quick Birthday DIY Twister spinner and Twister board in Illustrator per the colors of my daughter's party. I also saved a black and white version that you can fill in with your own color preferences. Keep reading below on how to download my two versions.
It was so simple to make this fun homemade DIY twister spinner. I simply printed out a color version of the game board and cut it down to fit on a piece of cardstock (spare cardboard would also work).
I wish I would have known about this simple laminator and laminating pouches when I made this homemade twister spinner because as long as we've now had this game and enjoyed… it would have been nice to still have the original spinner board I made to go with it. For such a reasonable price, this laminator would have really extended the lifespan of our spinner.
However, I went the old school way and punched a hole through the center of the board and inserted a brad. Then, I hot glued a colorful straw to the top of the brad and you have yourself a DIY twister spinner. ALSO, I've since found these amazing game spinners that make it even easier!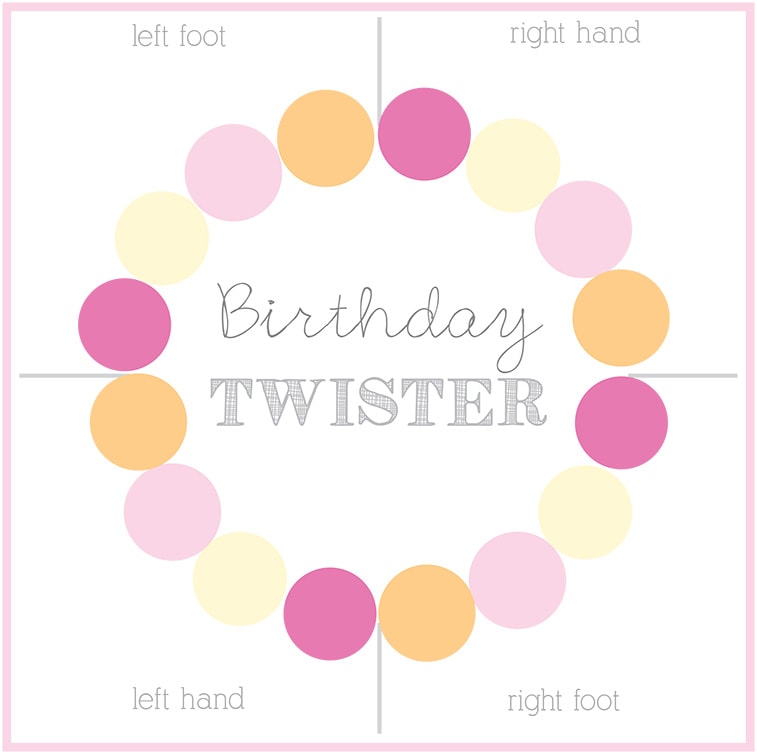 I was so happy with how this DIY Twister game turned out. A fun pop of color and loads of fun!
I think my son just liked doing downward dog, ha.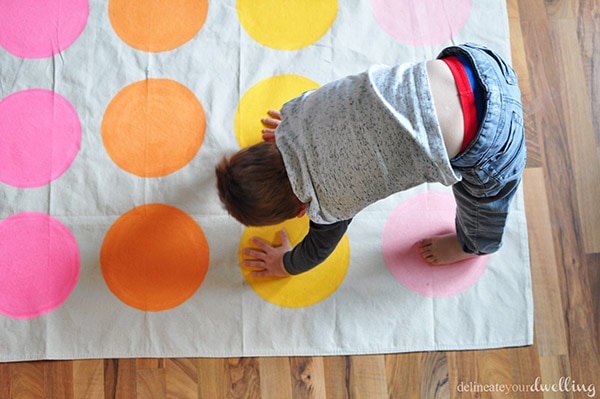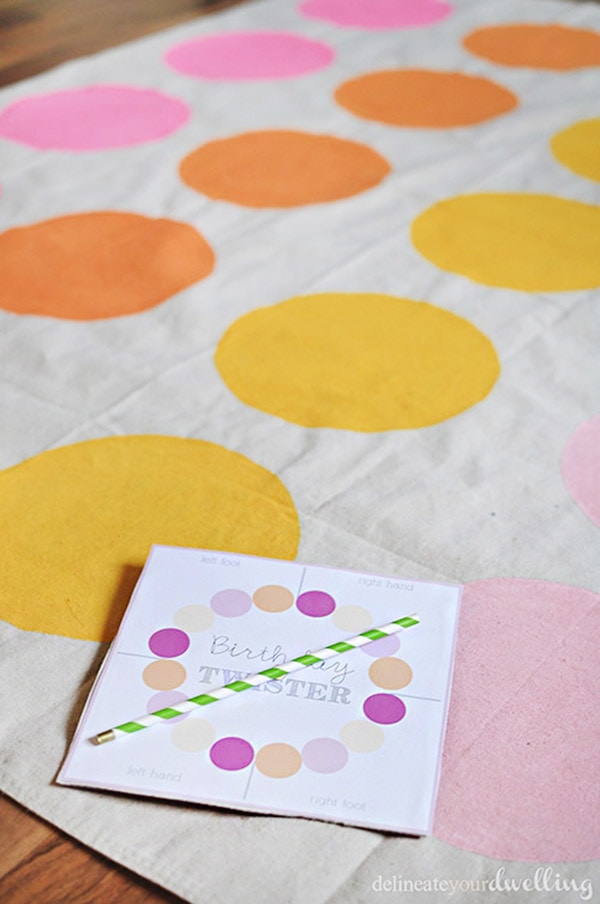 IT'S DOWNLOAD TIME:
Sign up for my DYD Insider newsletter to receive access to my ENTIRE DYD Printable Library + this DIY 'Twister Spinner' printable!!!
Already a DYD Newsletter Insider? Click on over here to access the printables library using the password found at the bottom of any email I've sent you.
Head over to the Sprinkle, 4th Birthday Party DIY post for details on
the party hats, Sprinkle Cake tips and the final reveal!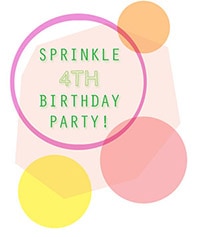 And if you are just looking for more fun party ideas, I've got you covered!
SaveSave
SaveSave
SaveSave
SaveSaveSaveSaveSaveSave
SaveSave
SaveSave
SaveSave
SaveSave
SaveSave
SaveSave
SaveSave
SaveSave
SaveSave
SaveSave
SaveSave