Camping themed Birthday Party
INSIDE : Great Ideas for a Camp Out Themed Birthday Party. There are so many camping themed party decorations that can be turned into imaginative play and dress-up play afterwards! This is a party that we have enjoyed playing for years to come.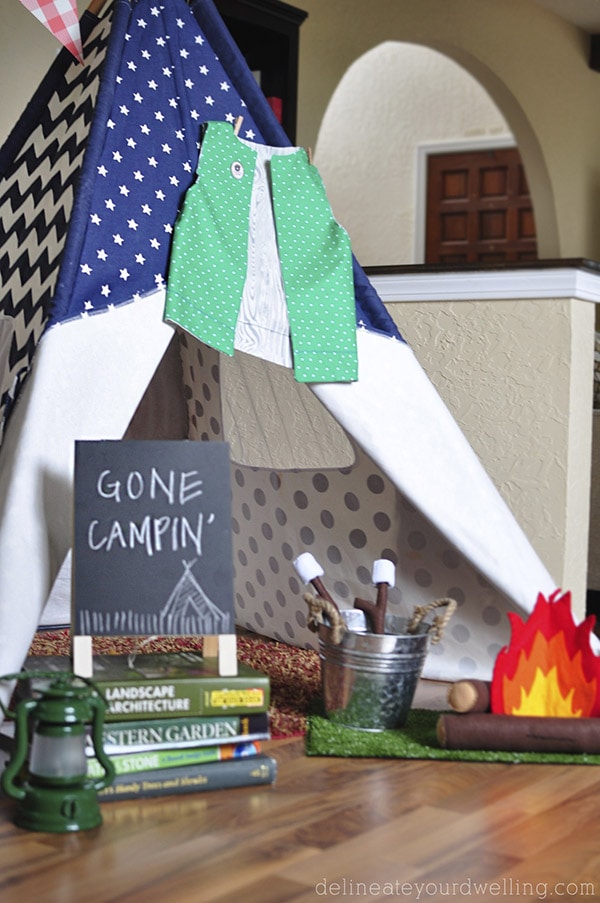 This post may contain affiliate links. See full disclosure here.
This post has been updated since it's original publish date of July 2015.
Today is the final post about my son's third Camping themed Birthday Party!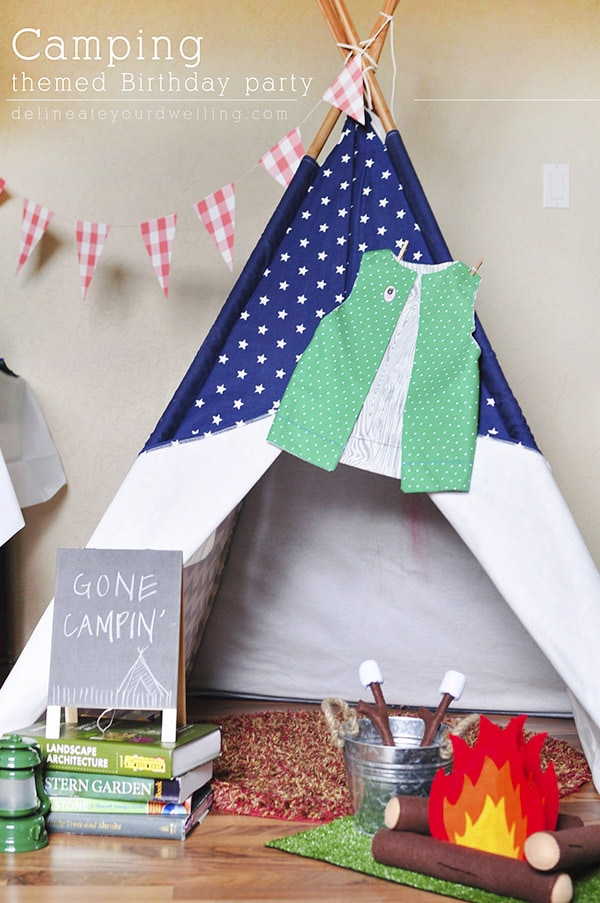 I love celebrating my babies on their birthdays and making them feel special. I like going the DIY route because I can create a fun day for them but without spending much at all.
Birthday parties can quickly get out of control and you can spend hundreds of dollars on decorations, favors, cake, activities, etc. without even trying!
I have been slowly sharing a few ideas for a camp out themed birthday party here and there.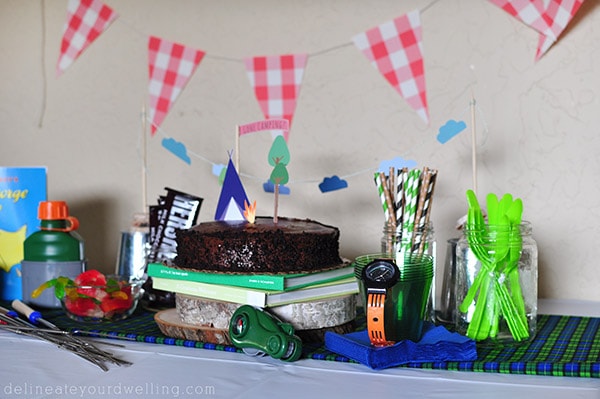 What are the best Camping Party decoration supplies?
I loved adding a few small paper details to turn a store bought cake into a special camping themed birthday party cake! It really makes such a fun moment for the party.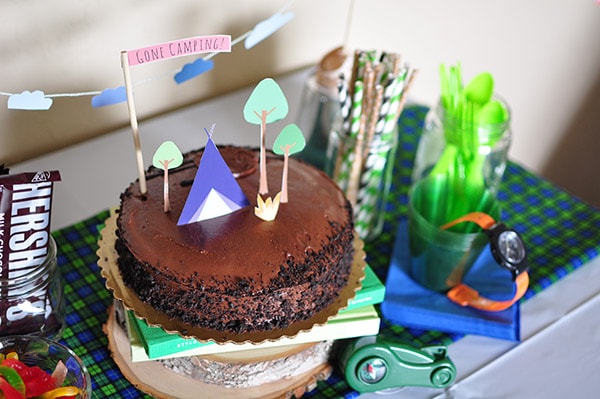 Indoor Camping Party decorations
There are so many fun and imaginative camping themed birthday party decorations, really the sky is the limit!
I bought this fun Toy Camp Set
from Amazon. I put out the compass, canteen and lantern as camping party props that could easily transition to play time! The lantern and camp stove light up, which was a major highlight for the kids.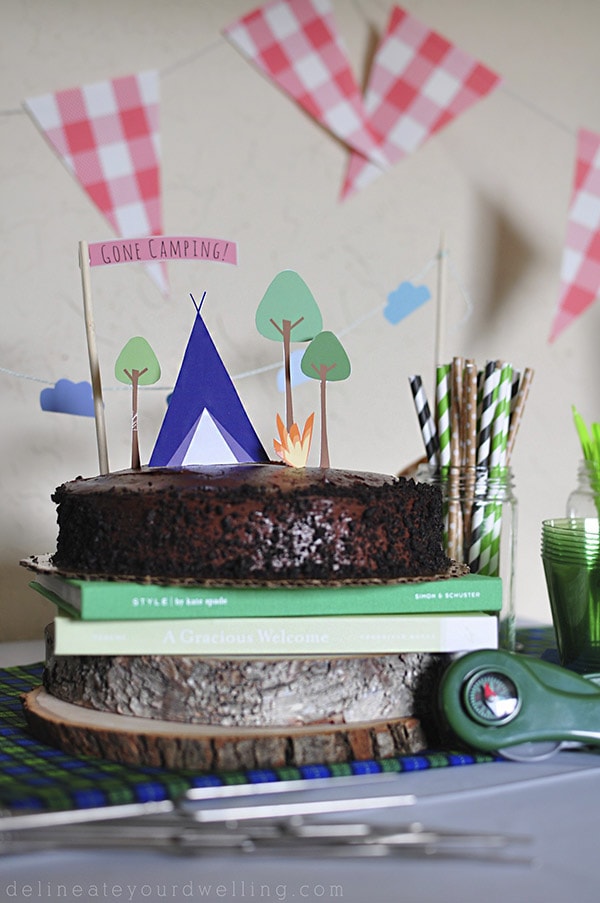 Smore's Campfire Station
And the inspiration for the entire party was this ADORABLE felt campfire set and marshmallow roasting set that I found. They were so well made and something that I could never DIY or make myself. My kids have been pretend roasted s'mores nearly every day since we got these!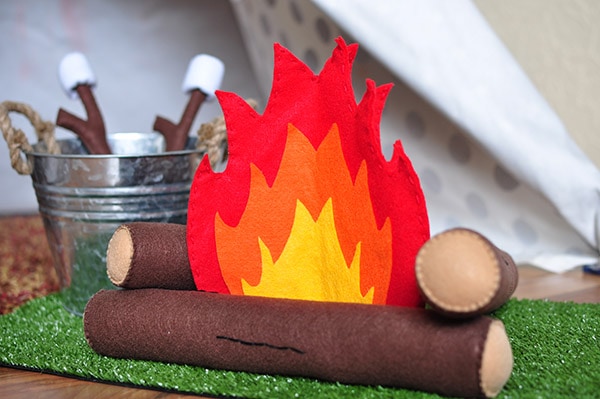 Target was selling a small piece of astro turf in their dollar section over the summer and it was a perfect addition to our camping party!
Gone Campin' Sign
I then stacked up a few of my landscape architecture and garden books to add some height for the "GONE CAMPIN'" chalkboard sign. These are all such easy to accomplish camping themed birthday party ideas that really help give it a fun feel.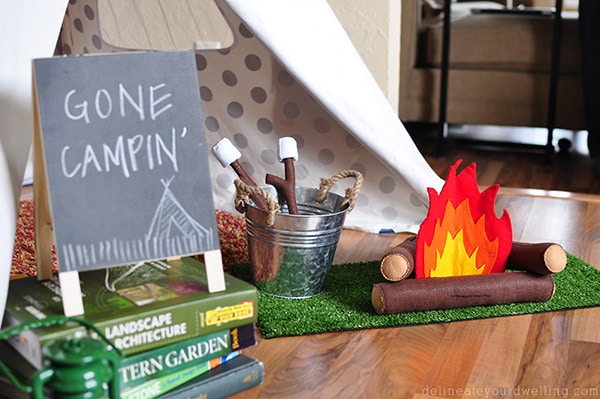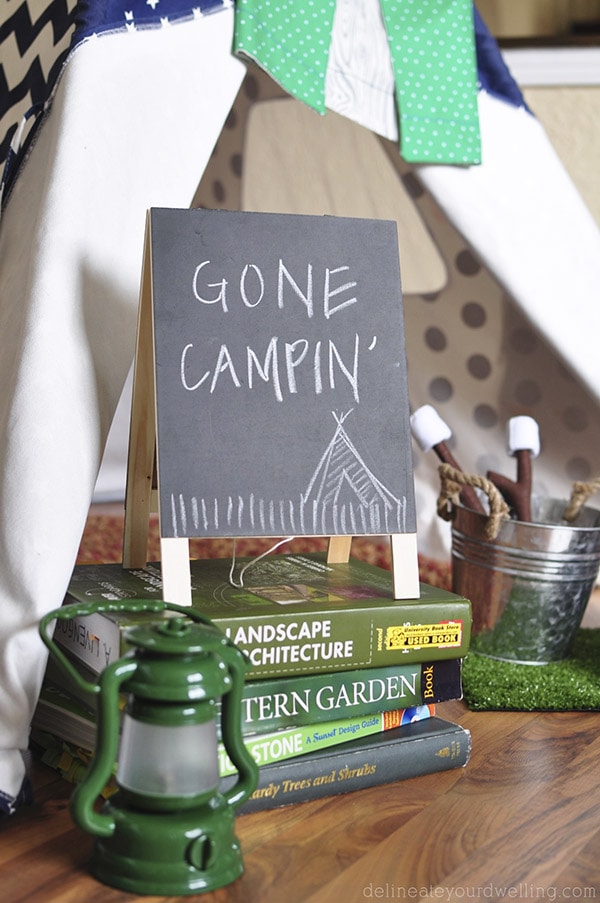 Camping Tent
I used clothes pins and hung the birthday boy's Camping Vest on our tent. How cute is that?!!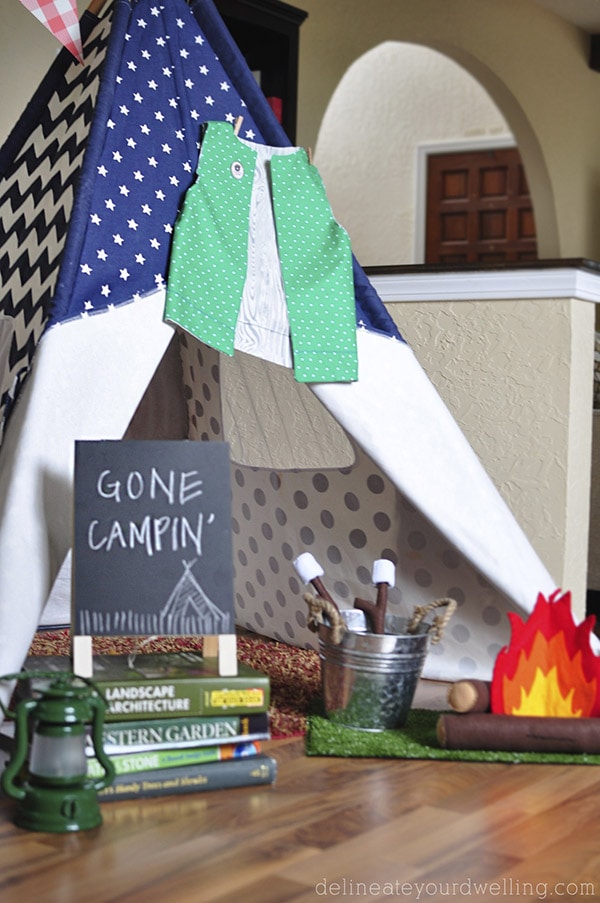 Target also was selling picnic red and white checked placemats and I bought two for a few dollars. I was able to cream them into a banner by cutting them into triangles and hot glueing them to a piece of twine… they were the perfect outdoorsy camping banner for the occasion!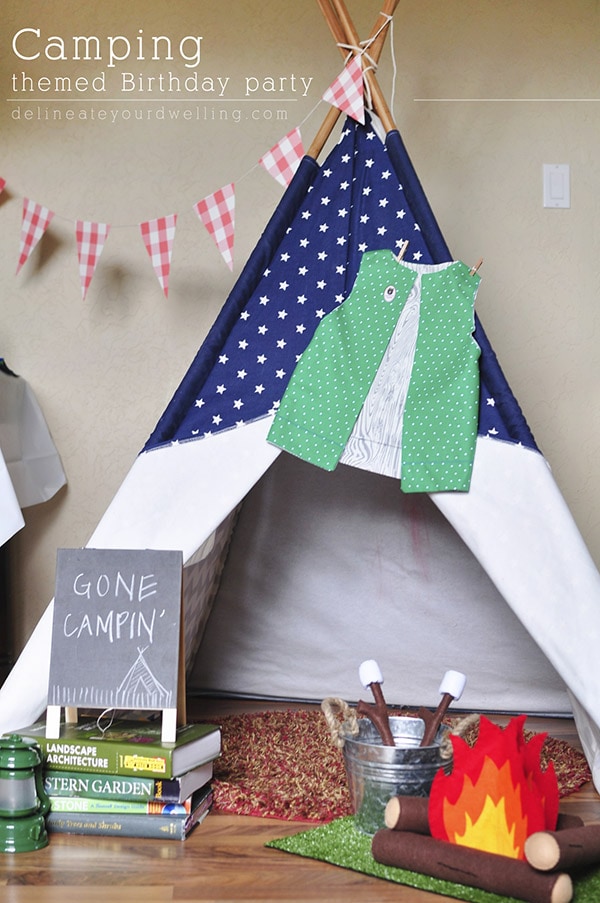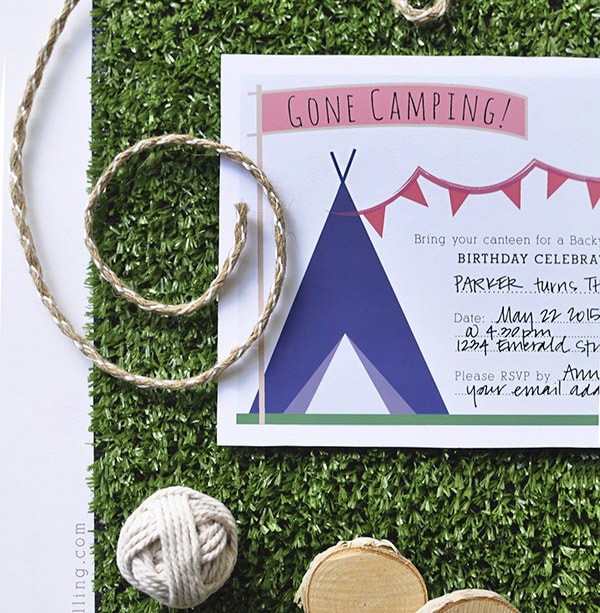 If you liked this party, you might like a few of my others: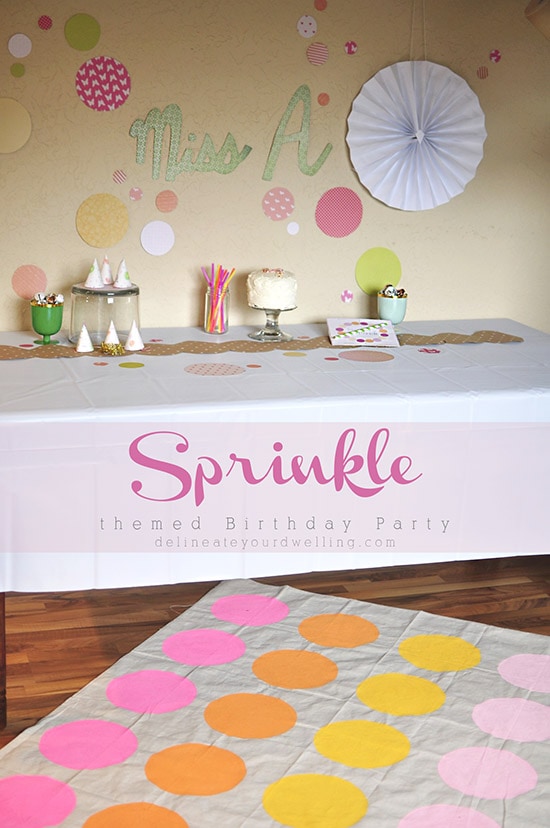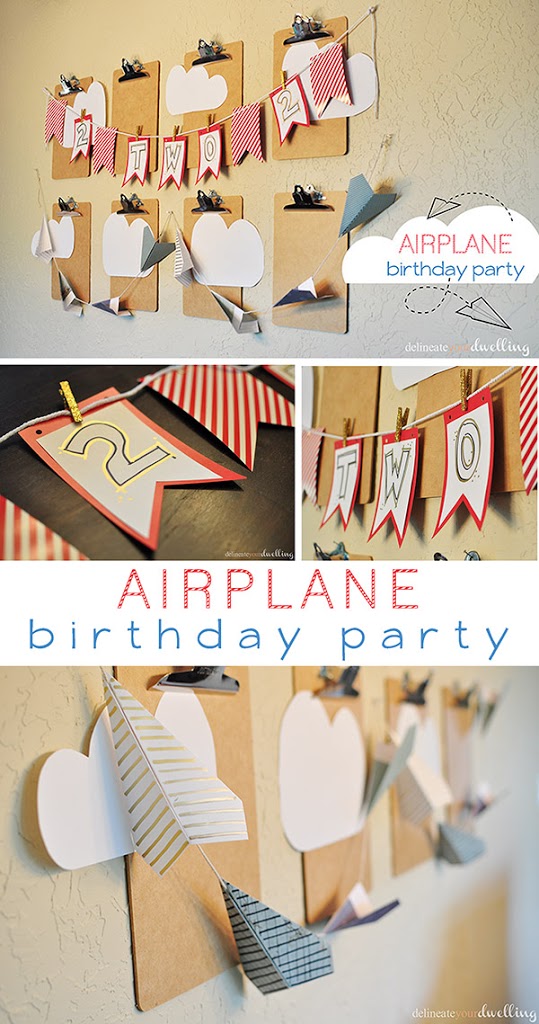 Colorful Pom pom Birthday Party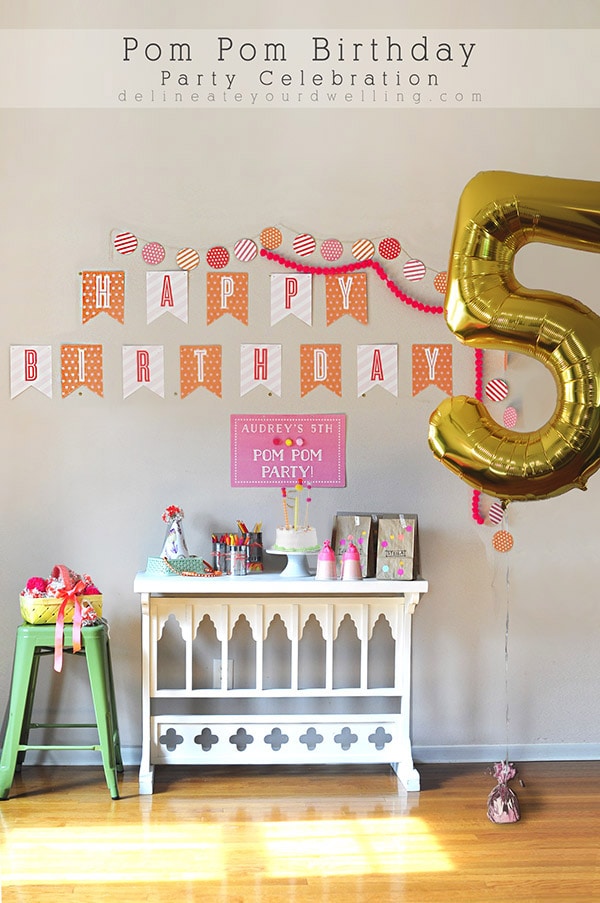 SaveSave