How to sew a Dress-up Camping Vest
INSIDE : Learn how to sew a VERY simple Dress-up Camping Vest for kids. It's easier than you think to make and so fun to play make believe with! Great for imaginative play for years to come.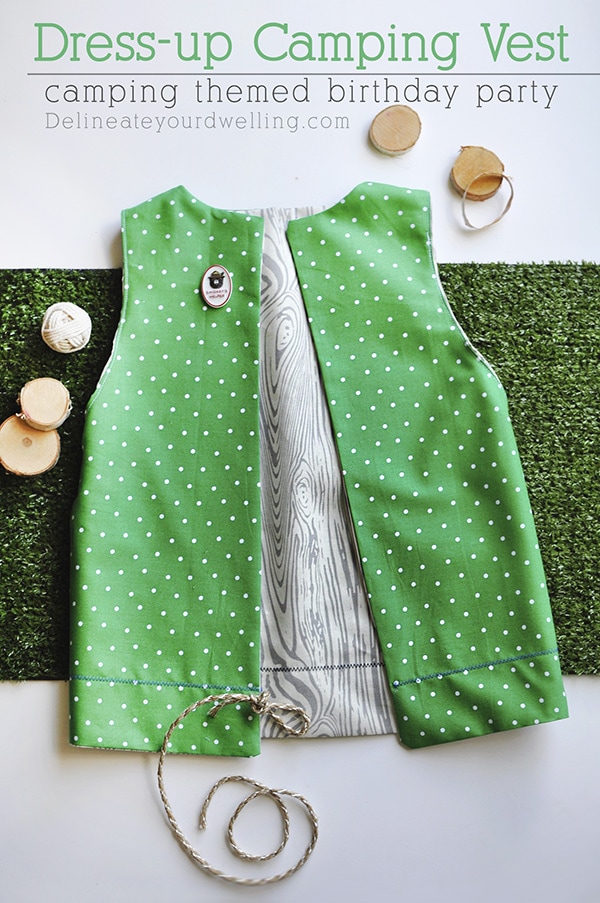 This post may contain affiliate links. You can see my full disclosure here.
This post has been updated since it's original May 2015 publish date.
We just celebrated my son's third birthday! How that cutie pie boy is now THREE, I just do not even know. I love celebrating my babies on their birthday's and making them feel special.
I went with a Camping Birthday Party theme this year and over the next few weeks will be sharing different elements of the party. Today I am sharing How to sew a Dress-up Camping Vest! Want to see how the entire Camping party came together?
No stress Sewing
I can sew only at a very basic skill level. I even fully understand how to follow a sewing pattern.
However, sometimes in the name of love for your children, you lose your mind and think, "Oh, I will just whip up a DOUBLE SIDED vest for my little guy to wear while playing at his party. Oh and while I'm at it, I might as well just WHIP UP another one for his sister." Yes. That's me. I'm crazy.
Here is the good news!
1. I found an amazing youtube video that walked me slowly step by step. (I'll share it below.)
2. I only had to use the seam ripper once.
3. And these are just for dress-up… so although they really are incredibly easy to sew if you have any skill at all – I tried to be forgiving of myself and just embrace their imperfections.
SUPPLIES NEEDED FOR A CAMPING THEMED EASY TO SEW VEST:
The supplies needed for this very easy camping vest are basic sewing project materials.
2 yards total of fabric (1 yd for inner and 1 yd for outer)
coordinating color thread
colored pencil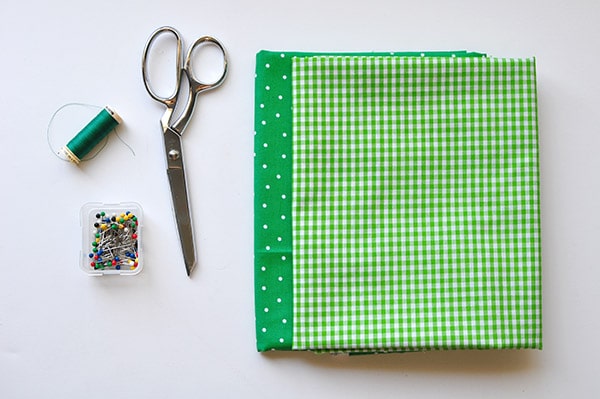 As I mentioned above, I found an invaluable video from Marzipan and one step at a time, watched her video, paused it and then would do her instruction. If you like video tutorials, then you'll need to check hers out.
I'll share my rudimentary steps below and please if you are a real seamstress, just close your eyes and make believe that my vest looks okay.
How to sew a very basic kid's vest for dress-up
Using an old tee shirt of my son's, I made a template. First, lay the tee shirt out on the fabric and trace the basic shape.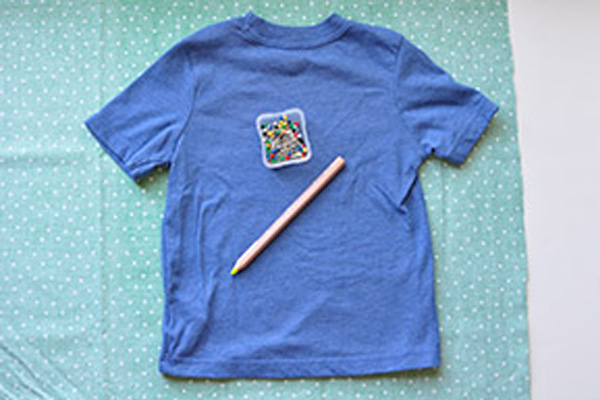 Then, mark an additional inch from the edge of your shirt. This will allow for vest seams, as well as making room for other clothing under the vest.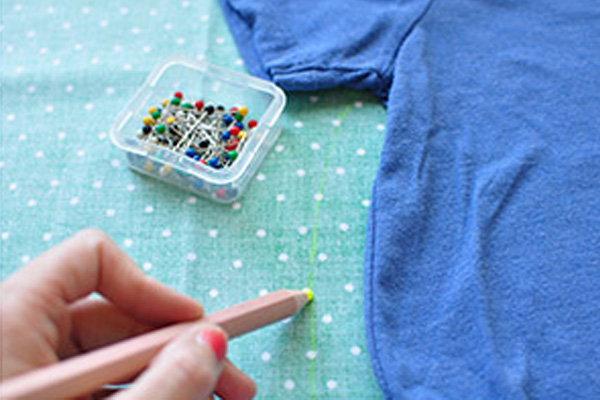 Once that basic shape is drawn out, cut it out using your scissors. This is now a template for three more cuts.
You will need two of that larger overall vest shape in your inner fabric (my tree bark fabric) and two of the outer fabric (my green polka dots).
Cut an opening in your front fabrics (inner and outer).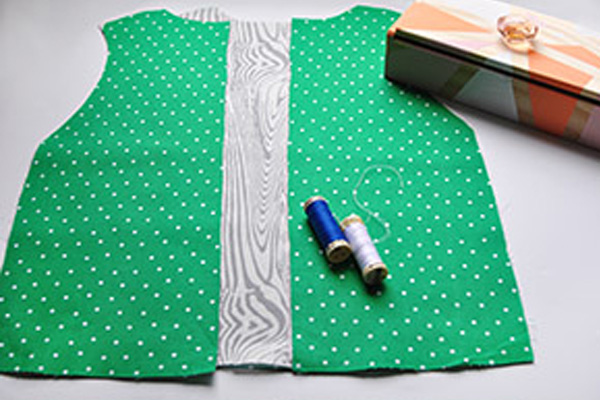 To get the reversible look, I sewed the inner and outer fabrics separately.
First, put the inner fabrics right side together and pin at the shoulders. Sew along the shoulders with a 1/4″ seam. Next, pin the sides and sew with a 1/4″ seam. Be sure to NOT sew the arm holes.
Lastly, align and pin the bottom of the vest. Sew with 1/4″ seam. Repeat this entire step with your outer fabric.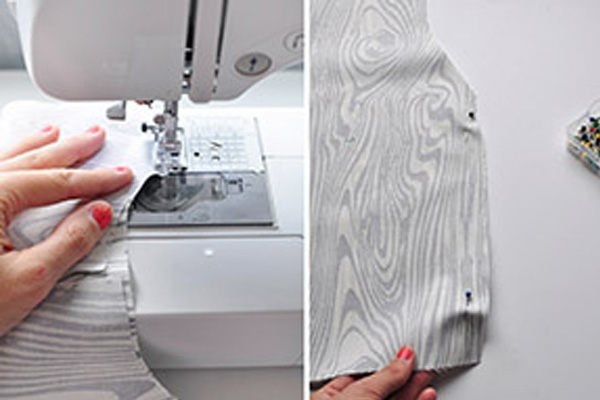 Turn the outer vest, right side out and the inner vest, inside out. Basically, you'll want to layer your vest as it should look when completed and then turn that inside out (so I had my green fabric inside and the bark fabric outside).
Align and pin the edges of the front opening and neck line, then sew at 1/4″ seam.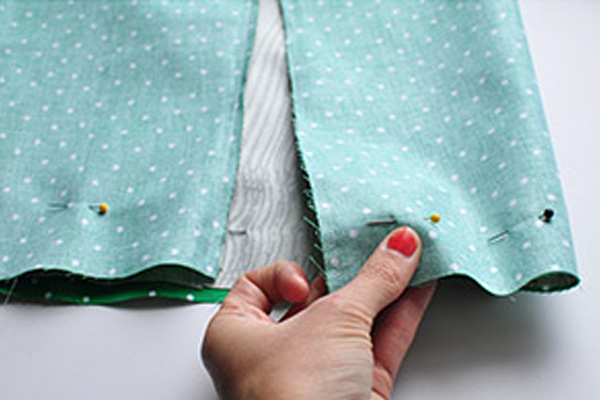 Turn the vest right side out through one of the arm holes. Fold arm hole fabric edges and quickly iron the arm hole seams down for a crisp line. Then pin and sew together. This is where I had to use my seam ripper, so don't get discouraged. Honestly, somehow I got through this and I KNOW you all can, too!
Can I just shout out a quick sewing-hallelujah at this point! When all was said and done, I actually ended up with a real life looking vest! I was shocked and thrilled to say the least.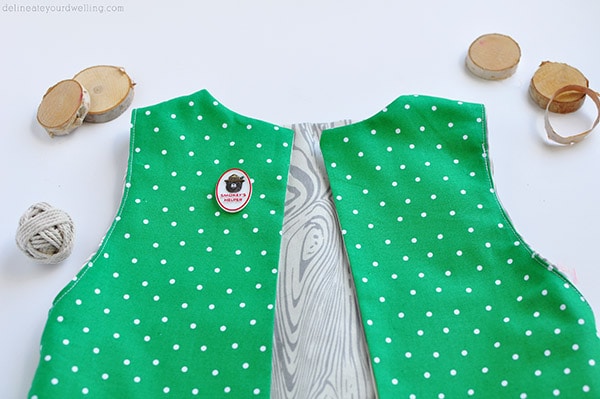 The very last detail I added was a simple zig zag stitch near the bottom of the vest. This was simply decorative.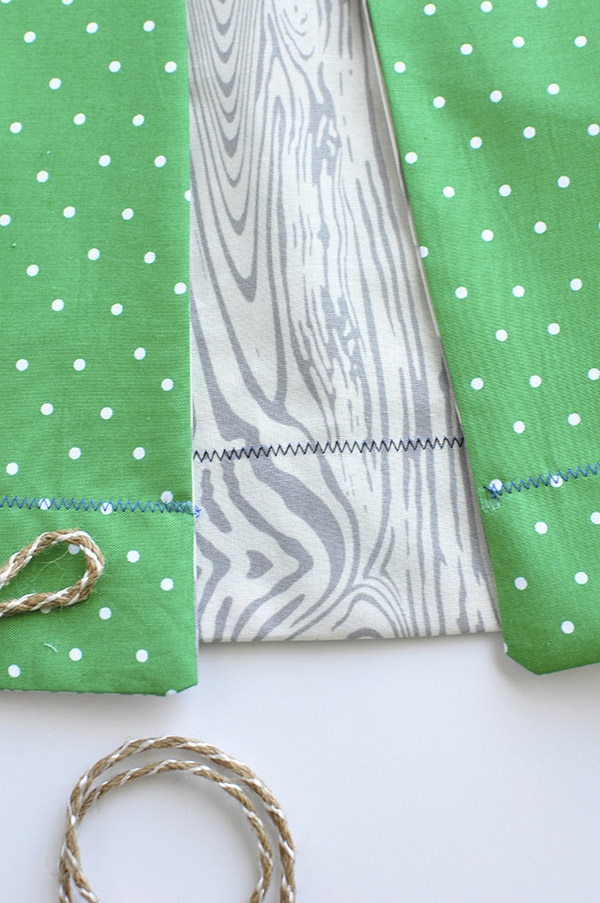 Green Children's Vest
Both of my kids are HUGE into imaginative play and although this sewing project was REALLY pushing my skill level, I am so happy with how they turned out.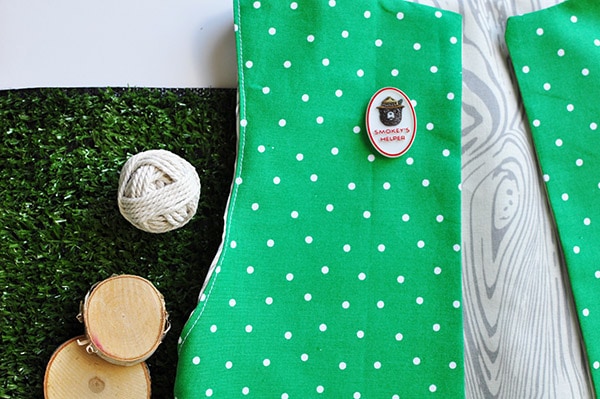 And my little guy has hardly stopped wearing the vest since I finished!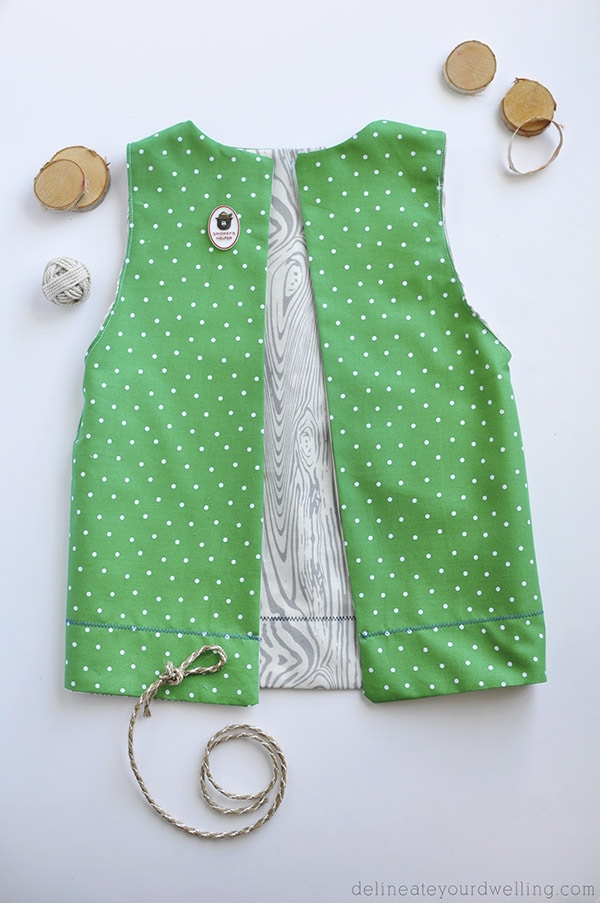 If you liked to see the party invitation I made to go along with this Camp themed Birthday party, see below for a free download!
Camp themed Birthday Party Invitation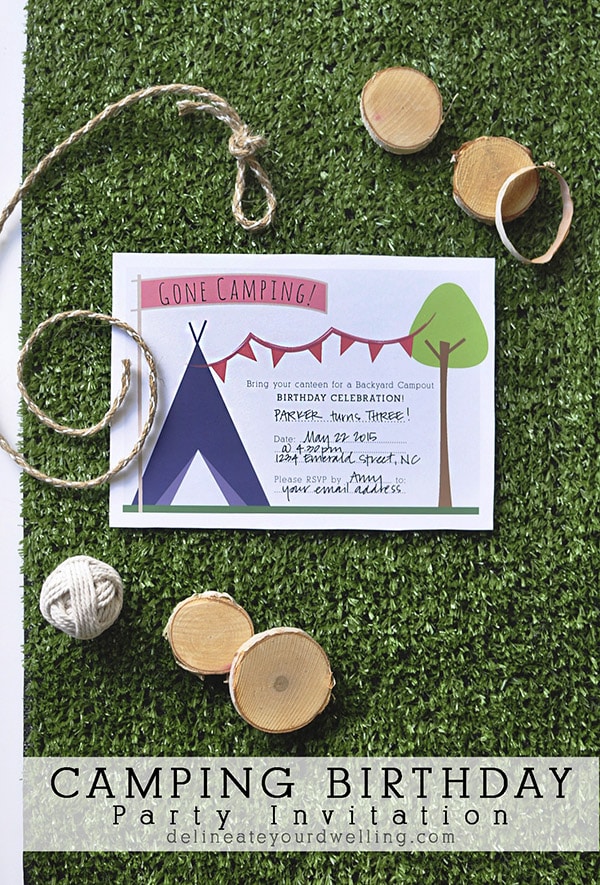 See the whole Camping Birthday party, here!
Want some other fun birthday ideas? Check these out…