Ice Cream Cone Party Garland
INSIDE : See how to create a tasty treat for your next party – DIY Ice Cream Cone Party Garland out of balloons! You will be surprised how how FUN they are to make.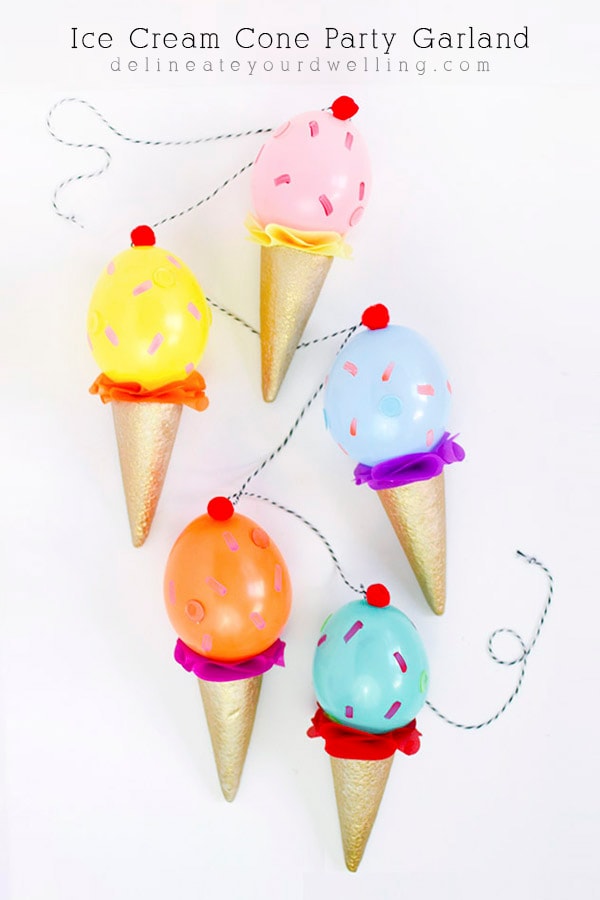 This post contains affiliate links. See my full disclosure here.
This post has been updated since it's original publish date of January 2018.
Everyone loves ice cream, I mean right? Even in the dead of winter, it is a rare occasion for me to pass on a delicious scoop of ice cream if I am offered it. So, I thought it would be so fun to create an adorable Ice Cream Cone Party Garland for this month with Oriental Trading's supply of the month! Can you guess what our supply was?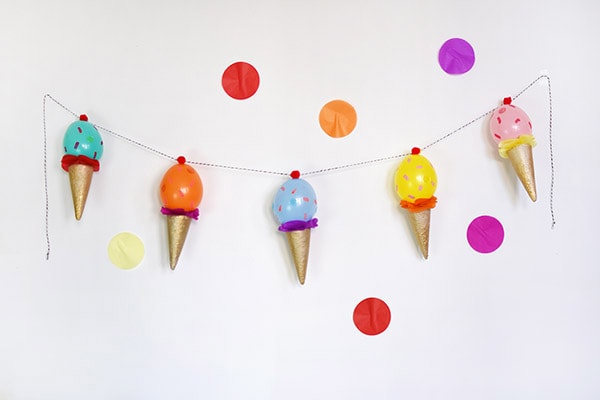 If you guessed balloons… you would be wrong, ha.
This month we were tasked with using foam cones and I gave mine a little gold spray paint. And then used them as the base for my ice cream garland!
Making an Ice Cream Cone from Foam
Start by spray painting your cone in gold paint.
Next, fold a circular piece of tissue paper into quarters and glue on the bottom of your cone. Repeat this step four times to cover the cone base completely.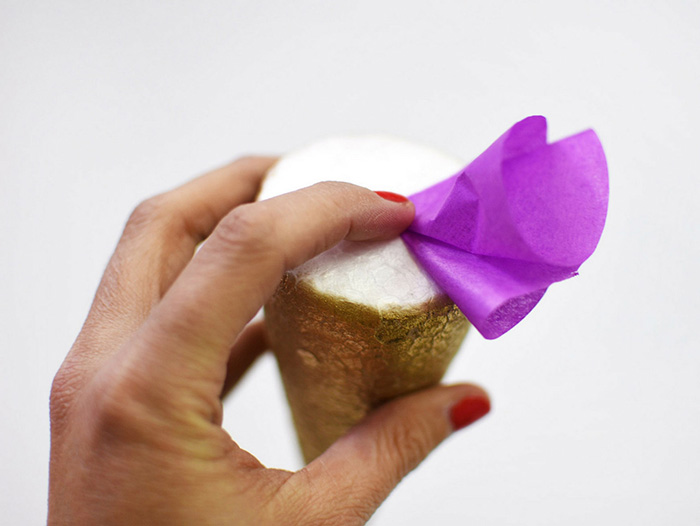 Adding Sprinkles to your Balloons
Adding sprinkles to your balloons is very simple. Make sure to only blow up the balloon to the size appropriate for your cone.
Once the balloons are blown up, you can use craft acrylic paint and make dashes on the balloons.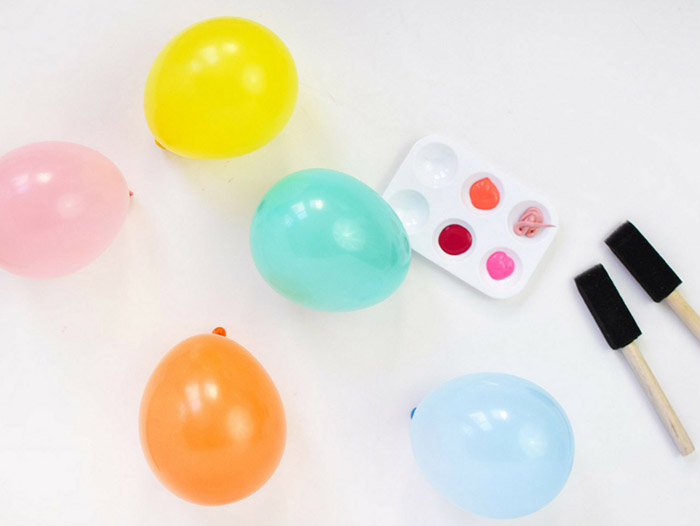 This is the fun look you have afterwards!
I love the bright colors of this happy party garland. You could really do any color combination to match your party, too.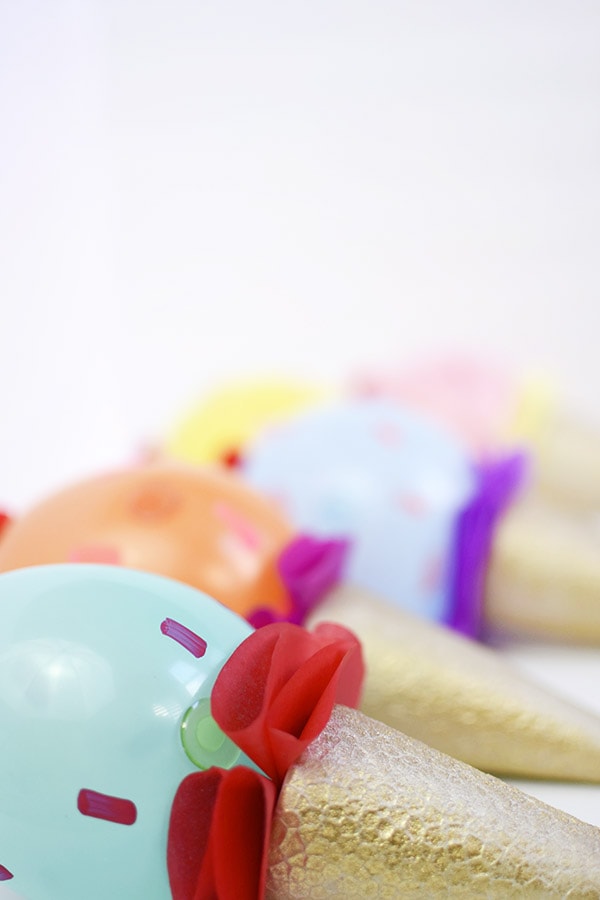 Looking for other fun Creative Birthday Party ideas? I have so so many!
Creative Ice Cream Cone Party Crafts
Check out this fun collection of creative Ice Cream Cone Party crafts!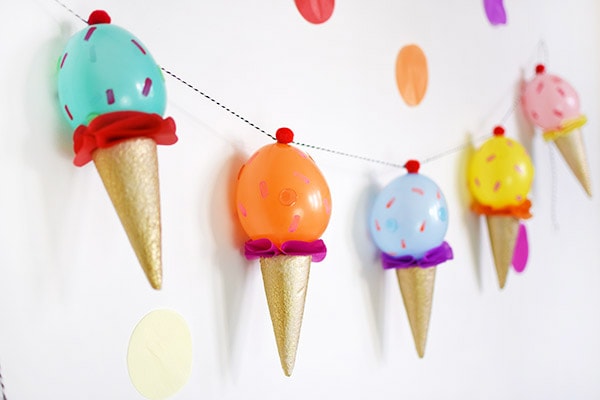 Plus, it was fun to add all the sprinkles and even a pom pom cherry on top!
Head over to Oriental Trading's Fun365 site to see my full supply list for this super tasty and cute DIY.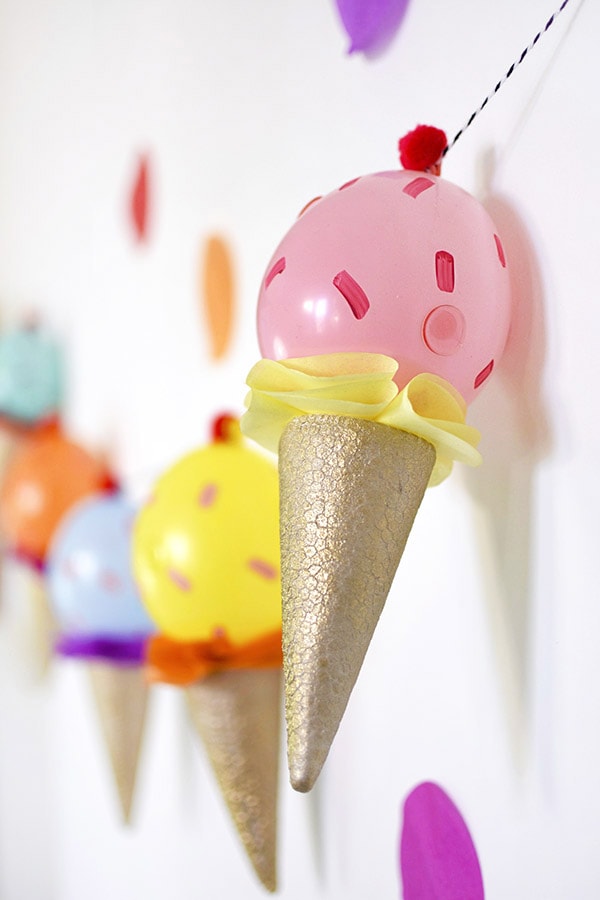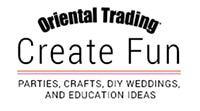 And if you're curious to check out all of my creative Oriental Trading projects, head over here!