INSIDE : Download and create the perfect summer Printable Ice Cream Cone Wrappers with witty sayings like "I Scream", "Whip it Good" and "Treat Yo Self".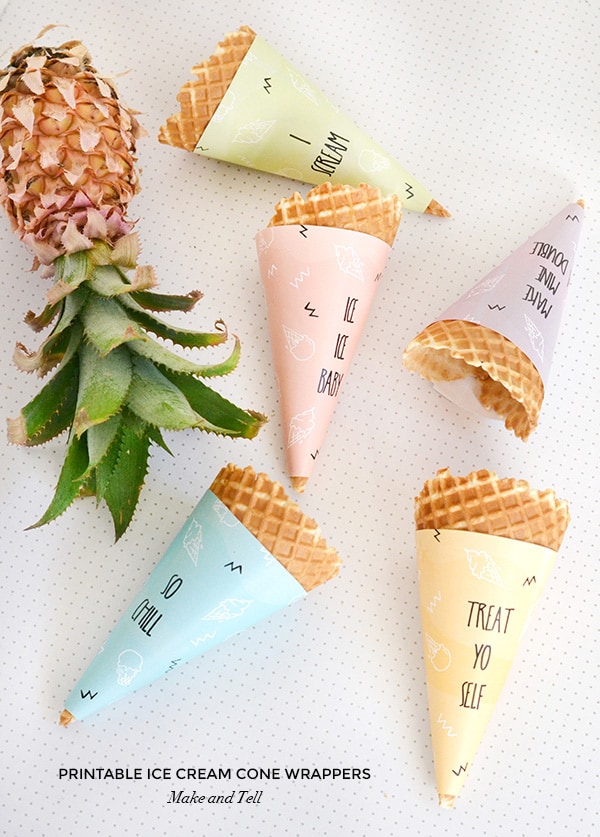 We have been in our new home just one week now and while I am still attempting to find the floor among all the boxes, I have some amazing ladies filling in for me. Today, Stephanie from Make and Tell is stopping in to share her summer Printable Ice Cream Cone Wrappers! Stephanie has a clean simple style that I love and I know you will, too!
Hey, I'm Steph from Make and Tell and I'm thrilled to be posting on Delineate Your Dwelling today! I'm from Sydney, Australia where it's currently winter and I'm really over the cold weather, especially since I keep seeing pic after beautiful Instagram pic of all my northern hemisphere friends enjoying the sunshine. Yep, I'm super jealous and counting the days til we hit Spring. 🙂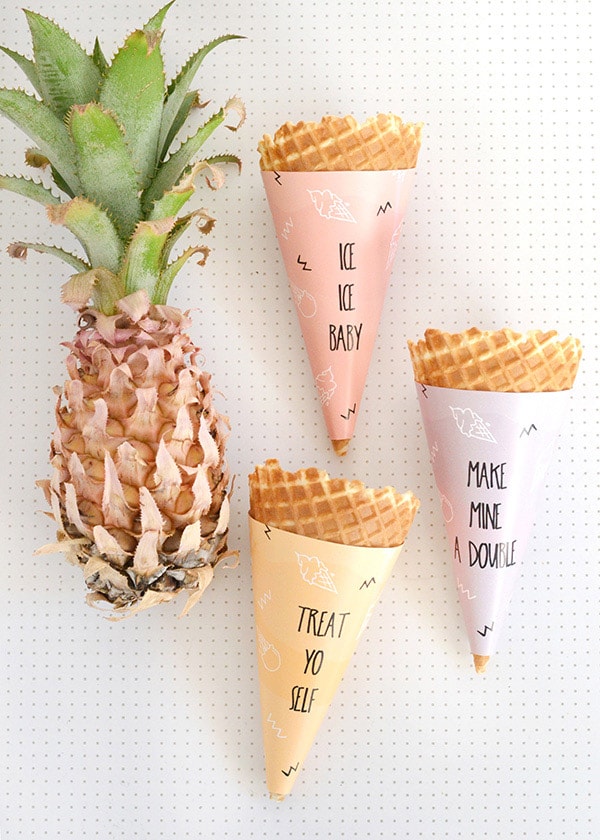 So despite the fact that it's been about 10 degrees out lately, I just had to get in on the summer fun and indulge in a project for the warmer months. And what better way to celebrate the sunshine than with some ice cream cone wrappers? They're super easy to assemble and come complete with a free printable, so why not grab some paper and try them out for size!
What materials do I need for Printable Ice Cream Cone Wrappers?
Step 1
Print out the ice cream cone wrapper file onto white A4 paper and cut out each wrapper with a pair of scissors.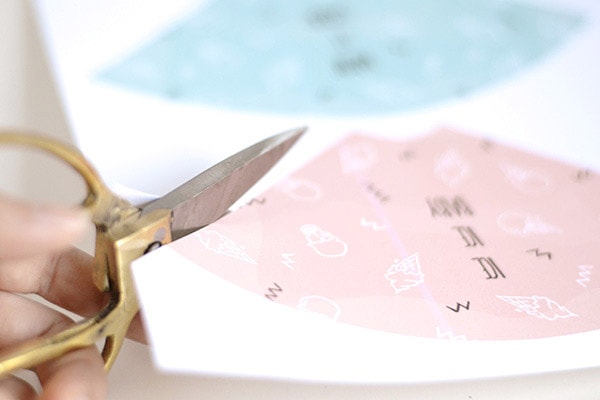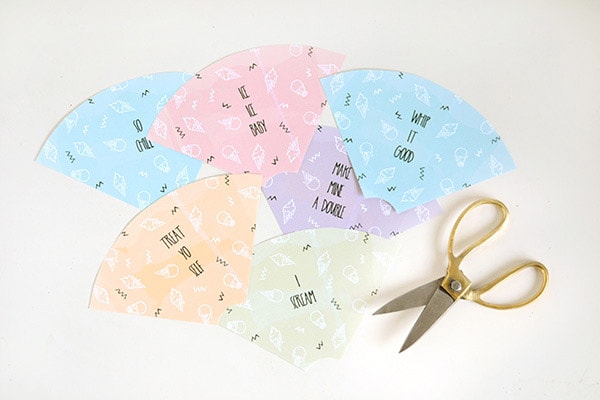 Step 2
Flip the wrappers over so they're face-down and apply a strip of double-sided tape to one edge of each wrapper. Remove the tape backing.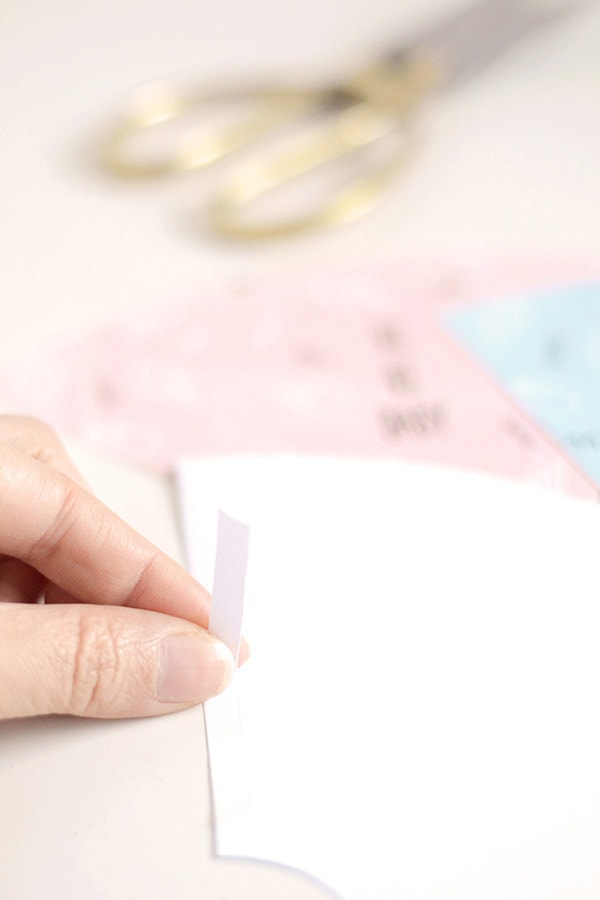 Step 3
Fold each wrapper around a cone and seal the ends together by overlapping the edges (the edge with the tape should go on top).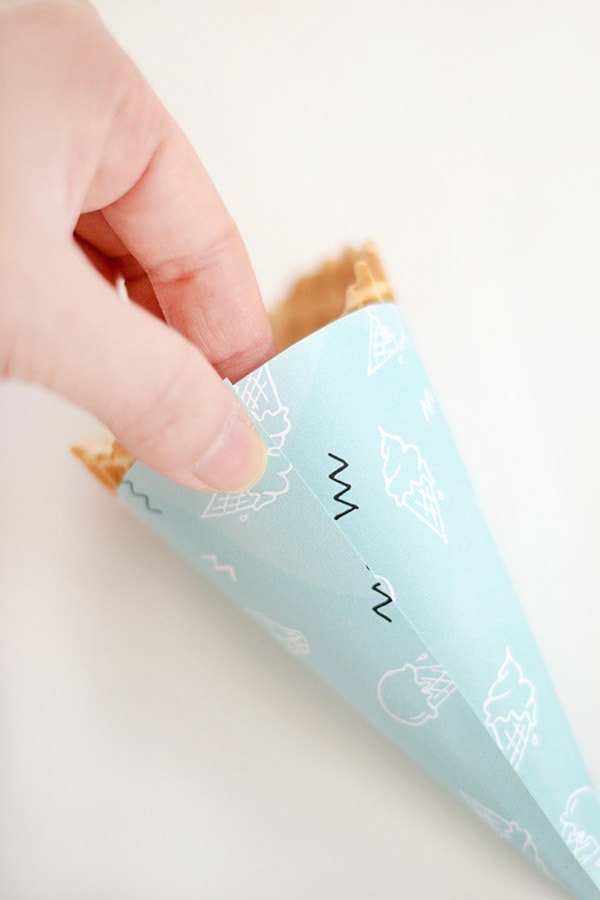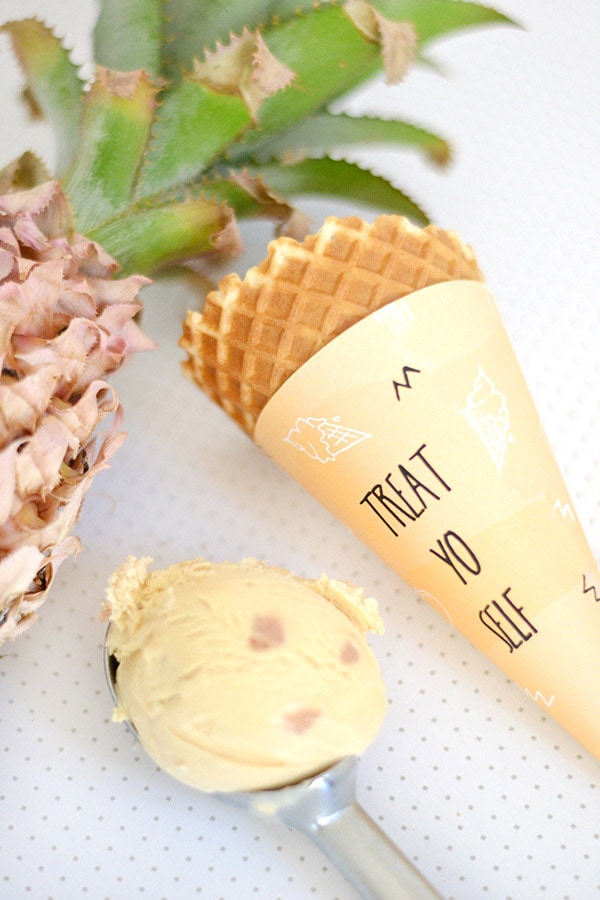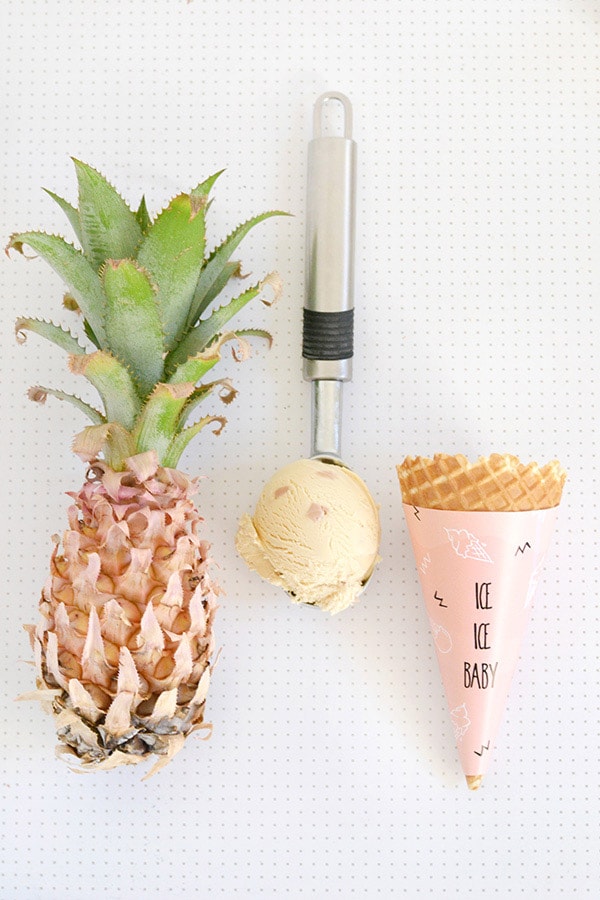 Super easy right? And a really effortless way to decorate the cones at your next summer gathering. Just add some of your favourite ice cream flavours and a few tropical decorations and you'll have a pretty party full of colour in no time!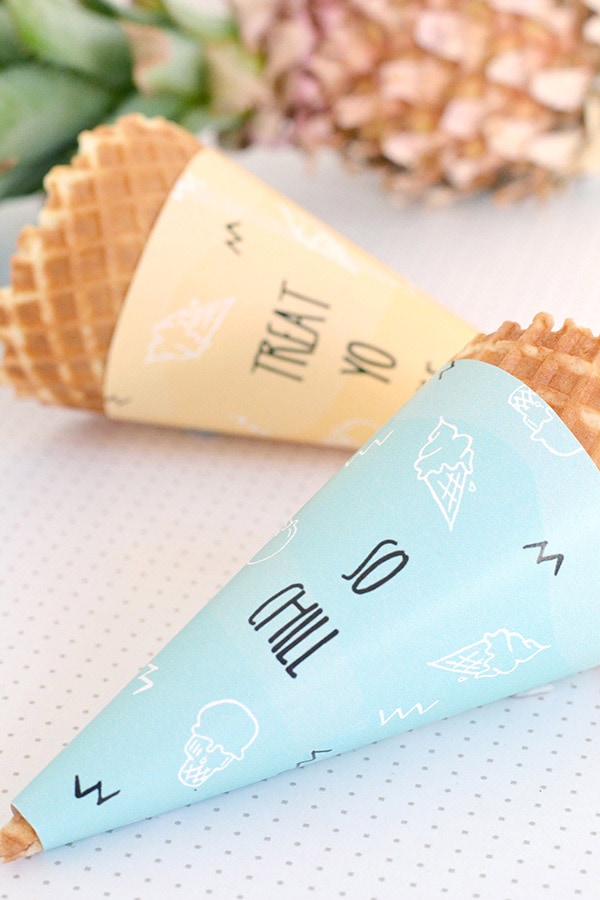 xx Steph
Thanks so much for stopping by Stephanie! I will be heading straight to the store for some ice cream so I can make myself a 'treat yo self' cone… I definitely need some 'treating yo self' with all the craziness of moving and settling in going on!

SaveSave
Looking for other fun Ice Cream projects?
SaveSave